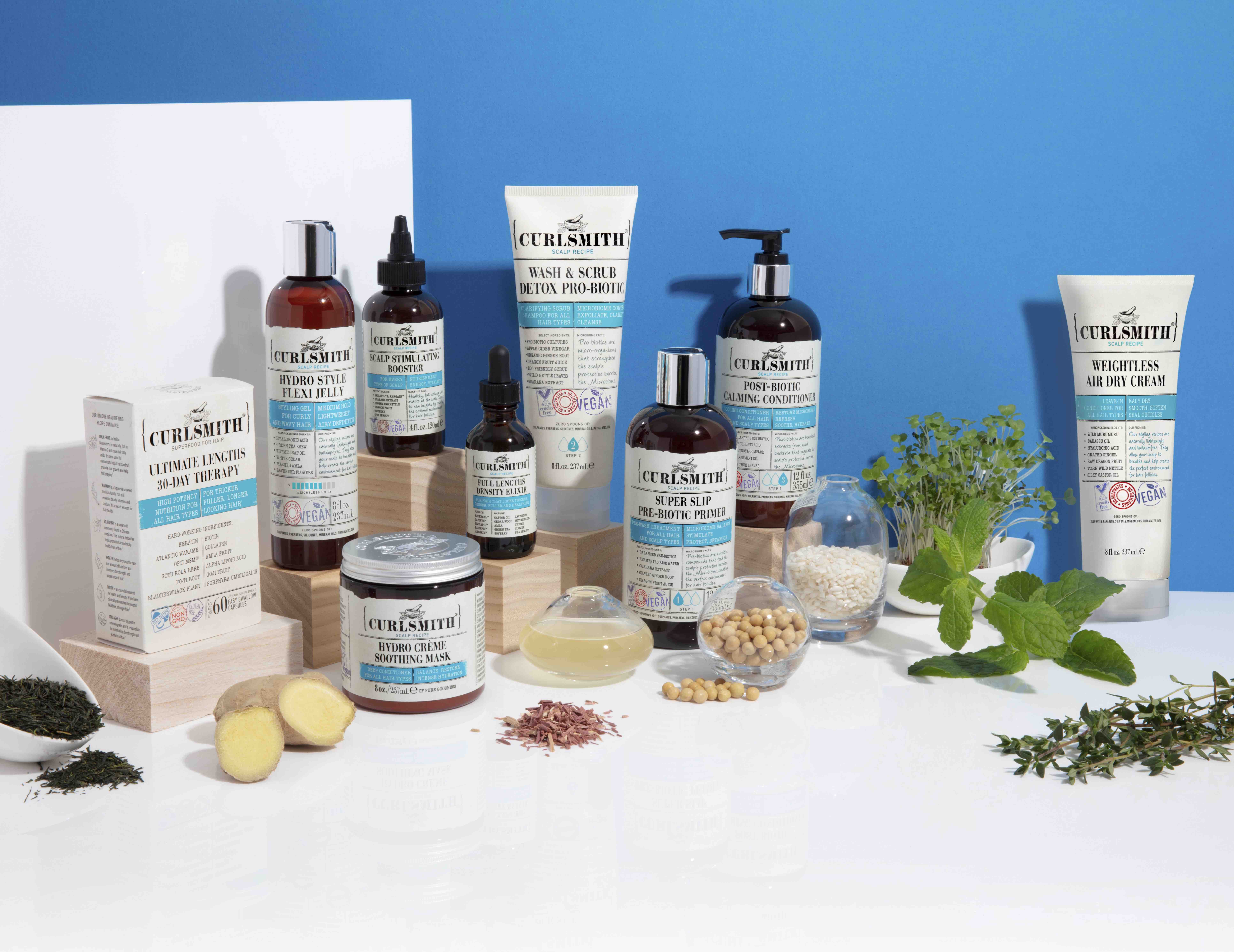 Curlsmith Raises Series A Funding To Fuel Its Ambition To Become A Global Haircare Leader
Curlsmith, already the top textured haircare brand at Ulta Beauty, aims to be the top textured haircare brand globally.
It's received a major boost in its effort to get there from a series A funding round led by BFG Partners, the venture capital firm focused on food and beverage brands such as Bobo's, Barnana, Malk, Olipop and Quinn that extended into beauty by backing ZitSticka in 2019. Financial terms weren't disclosed.
"We are ecstatic to be partnering with BFG as a fund well-known for supporting founders and fueling early-stage growth," said Michal Berski, founder and CEO of Curlsmith, in a statement. "BFG's keen eye for backing breakout brands across consumer categories, and building them into famous brands makes them an invaluable partner."
Ben Fenton, partner at BFG Partners, added, "We seek to partner with consumer businesses that care equally about developing innovative products and driving value for their costumers as they do managing the strength of their business fundamentals. Curlsmith embodies this ethos in creating products that do better by and for a wide swath of the population and the success of their strategy is born out in the brand's exceptional growth."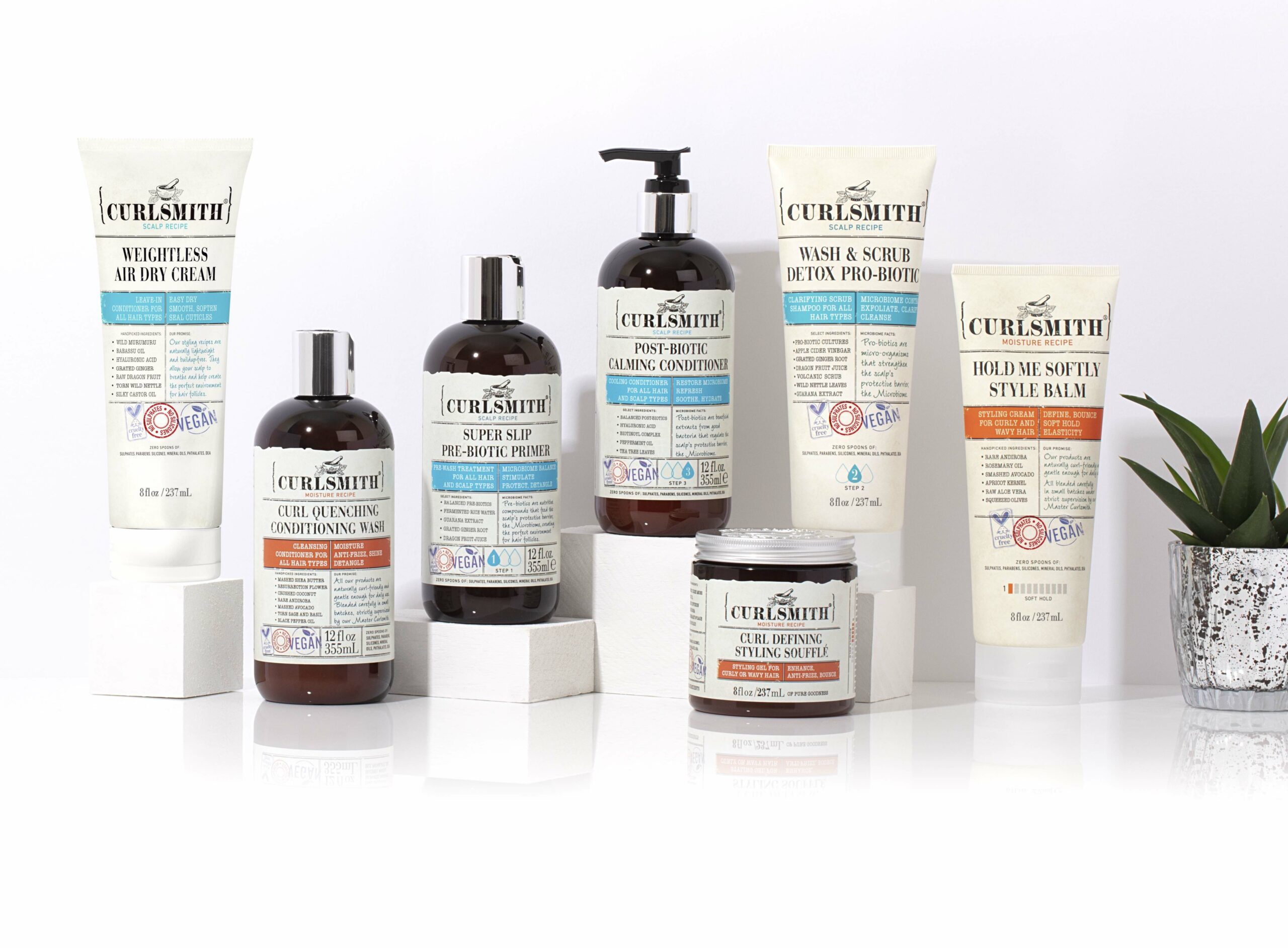 Started in 2018 with four products—Curl Quenching Conditioning Wash, Intense Treatment Serum, Curl Defining Styling Soufflé and Curl Conditioning Oil-In-Cream—Berski reports Curlsmith was profitable from day one. He shares it's regularly hitting an EBITDA or earnings before interest, taxes, depreciation and amortization margin of 35%, a percentage far greater than the 15% to 20% EBITDA margin he says was considered superb when he was a senior manager at L'Oréal almost six years ago. Prior to L'Oreal, Berski held positions at Procter & Gamble and Unilever.
"We weren't desperate for cash, but, because of the COVID situation, we thought let's get a strategic partner that we get along with that would be a safety net for us and would support us in growing further," he says. "We are working on expansion within the U.S. and internationally, and I fell in love with the BFG guys immediately."
"We are the proof that you don't really need much money to launch a brand."
Around 15 months ago, Curlsmith entered Ulta, where it's available in the chain's 1,200-plus stores spanning the United States. In September, it rolled out within Ulta to 500 salons as the only textured haircare option in the back bar. According to Berski, Curlsmith is among the top 20 brands in Ulta overall. During Ulta's third quarter earnings call on Dec. 3, CEO Mary Dillon highlighted Curlsmith along with Pattern by Tracee Ellis Ross as delivering "nice growth" for the retailer.
For expansion abroad, Berski is concentrating on Europe and the United Kingdom. He says Curlsmith's current sales are evenly split between direct-to-consumer and retail distribution, and American consumers account for 90% of them. He details the brand generated $500,000 in sales in 2018, $5.5 million in 2019 and over $18 million in 2020 with little to no marketing spend. Preceding its series A round, Curlsmith raised $500,000 from investors including rapper J. Cole, and producer and Overbrook Entertainment partner James Lassiter and his wife Mai, a consultant to Overbook and former VP of marketing at Sony Music Entertainment/Columbia Records.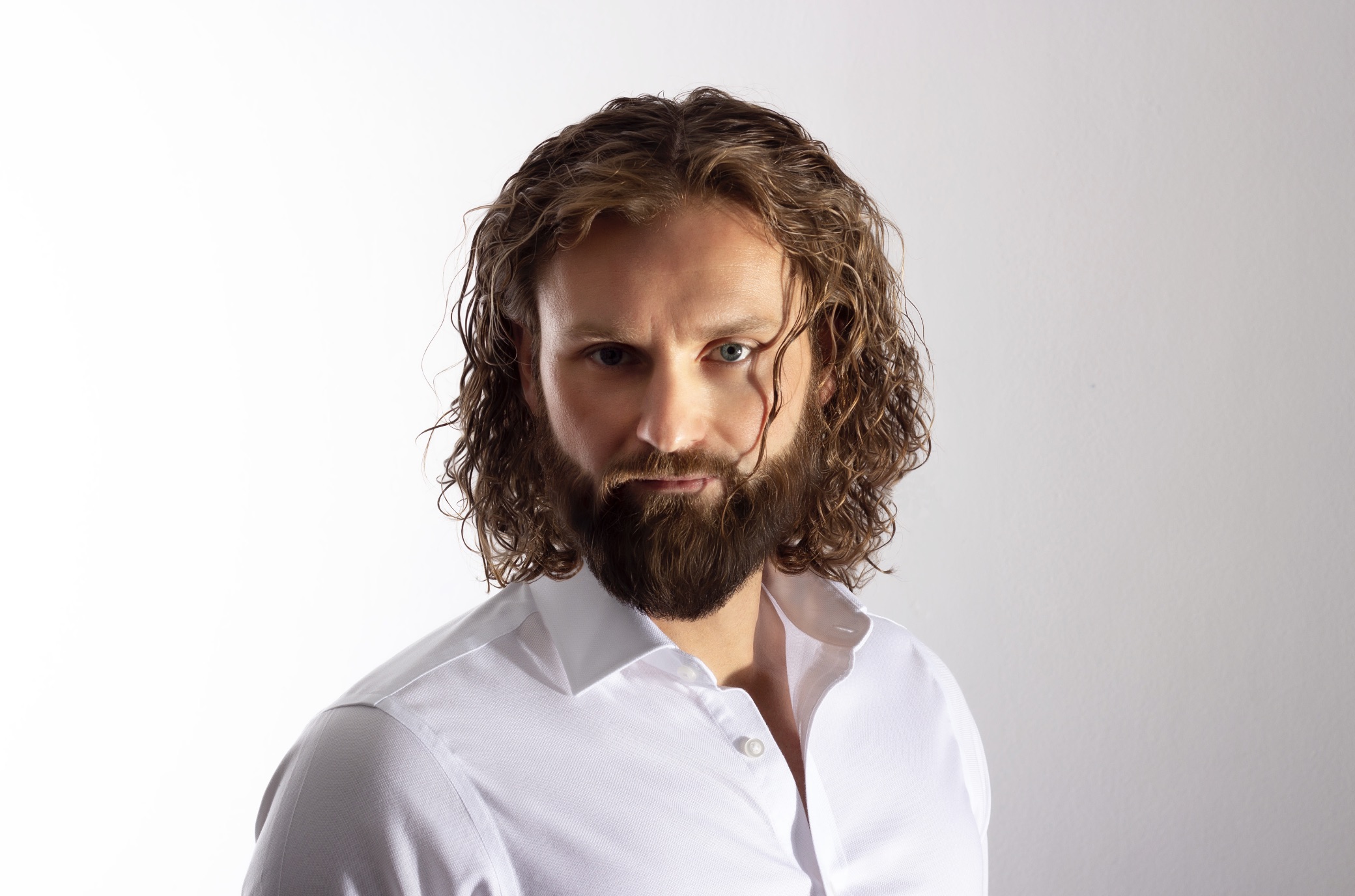 "We are the proof that you don't really need much money to launch a brand. I see so many headlines of brands raising $5 million to launch at Target, Ulta or Sephora. I mean, come on. We didn't have money at all, and we managed to launch successfully at Ulta," says Berski, noting, "When we launched, I paid $150 for a website, and we used the same website for the first two years. I paid $200 for our packaging [design]. You don't need to raise millions and millions."
It helps tremendously that Curlsmith has amassed a strong digital community. In advance of selling products, the brand began to cultivate audiences on Instagram and YouTube in 2017 by offering curly hair tips and tricks. "There were no beautiful images, no flat lays with avocados. Maybe many people would have found it boring, but we got 10,000 followers in three months, and that was worth more than the millions people are raising," says Berski. "We built authority in the community to the point where they basically asked us to launch a product line."
"The goal is to be the next Redken."
Today, Curlsmith has 166,000 followers on Instagram and 43 products in four collections: Moisture, Scalp, Strength and Color. Curl Quenching Conditioning Wash is Curlsmith's perennial bestseller. Last week, though, Berski says Curlsmith's new Strength Superfood Protein Kit was its No. 1 seller at Ulta. It contains Bond Curl Rehab Salve, the brand's answer to Olaplex.
Curlsmith depends on its community to direct product development, and Berski says the community chose the brand's name. "I wanted the brand name Recipe. I actually even trademarked it, but we checked a few other available trademarks, and we did a poll with them, and 70% of people chose the name Curlsmith, which I really didn't like. I thought, 'It has to be Recipe,'" he recounts. "But the Curlsmith name grew on me. I love it now. It conveys craftsmanship. We make our products in small batches and keep it all fresh."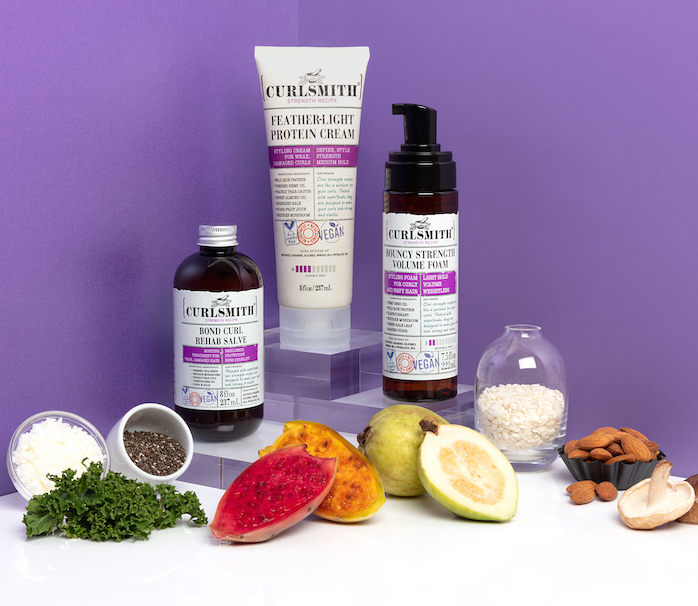 Envisioning Curlsmith's future, Berski says, "The goal is to be the next Redken." He argues the brand can achieve that goal because the textured hair market remains underserved. He says 70% of the population worldwide has curly, wavy or coily hair, and American consumers with textured hair shell out $100 a month for haircare products on average.
"I think that haircare is going to be a super-hot category for the next two to three years and, within haircare, definitely curly care [will be hot] because people and companies are waking up to the fact that most of the global population has textured hair," says Berski. "If you walk into Ulta, you will see 150 haircare brands give or take, and maybe 15 out of them are for textured hair. It makes absolutely no sense. If you think about demographics and statistics, the ratio is all wrong, and that's one of the reasons we are growing fast."