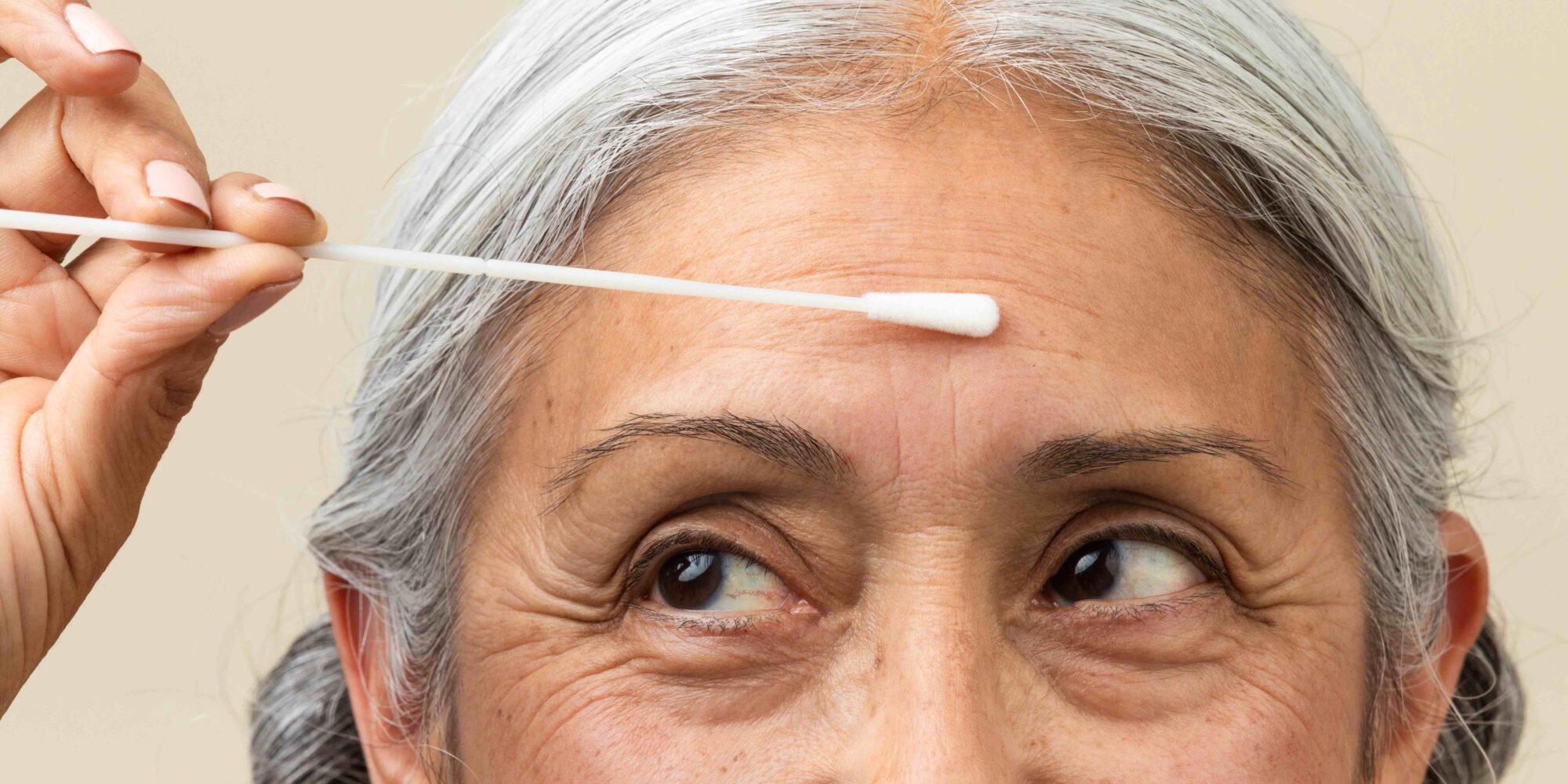 HelloBiome Launches To Help Companies Gain Insights Into The Skin Microbiome To Make Products Effective For It
Did you know that people with similar dry patches can have vastly different skin microbiomes?
That's among the insights HelloBiome, an AI-powered microbiome assessment and data platform by the people behind microbiome-friendly skincare brand Dr. Elsa Jungman who've created an at-home test measuring skin microbiome health, has gleaned about the skin microbiome. The platform is being opened to beauty companies to examine the interaction between the skin microbiome, still a relatively mysterious ecosystem of bacteria, fungi, viruses, archaea and mites covering the outsides of human bodies, and ingredients and formulations they're interested in for products.
"There are people with dry, sensitive skin who have the presence of a bacteria, and there are people with a very similar profile that don't have the presence of that bacteria, but have other bacteria that show up," explains Jungman, founder of Dr. Elsa Jungman and HelloBiome. "You may not want to present the same regimen to people who say they have the same condition."
Explaining HelloBiome, she continues, "It's a backend platform that can help consumer brands or businesses like ingredient companies trying to innovate in the skin health space. It allows them to collect data in specific communities. We are very focused on sensitive skin, but a company might want to collect data on, for example, the back if they are doing a product for it. They can understand which bacteria or fungi has a role in the specific area they are targeting."
HelloBiome is the outgrowth of an at-home test Dr. Elsa Jungman designed to gain greater knowledge of the skin microbiome through citizen science. Not unlike tests that have proliferated to identify genetic data, hormones, allergies and more, the at-home skin microbiome test requires consumers to swab their skin and send the resulting sample to HelloBiome for analysis. A pilot run of the at-home skin microbiome test conducted last year led to improvement in the instructions provided to test recipients and automation of systems analyzing the data. Today, Jungman says 99% of the people doing the test get validated lab data for their skin microbiome.
A week to three weeks after they send in their samples, consumers receive a report detailing the number of bacteria and fungi on their skin—people can have millions of bacteria cells and hundreds of thousands of fungi cells—and the number of species of both along with a microbiome score from negative to positive two indicating skin microbiome balance. The higher the score, the better. Dr. Elsa Jungman charges consumers $149 for the test on its website.
Beauty companies can white-label the at-home skin microbiome test for their purposes. They can also turn to HelloBiome for before-and-after studies evaluating their products' impacts on the skin microbiome. HelloBiome didn't specify exact costs of tapping its platform, but disclosed they involve a setup fee, a fee proportional to the size of the participant population and type of analysis employed, and a fee if there's any custom development or branding.
"Working on the B2B side and assisting in the future on product development efforts is a win for everybody. It will help optimizing skin health go mainstream."
"Let's say you develop a cleanser, and you want to see how it impacts the skin microbiome in real life," explains Jungman. "We would recommend four to six weeks of usage, and we need time to create the instructions, recruit the participants and collect the data. The ideal timeline is six months maximum, but it really depends on how fast the partner can move forward. What we've seen is that it can be as short as three months if the partner has the product ready."
At the moment, HelloBiome has five clients delving into the microbiome of the skin, including on the scalp and vulva. Facial bar chain Face Haus and clean beauty retailer Credo are early clients. Face Haus partnered with Dr. Elsa Jungman to devise a facial tailored to its customers' individual skin microbiome compositions. Dr. Elsa Jungman's at-home skin microbiome test is available at Credo.
Although Jungman envisions most of HelloBiome's initial clients will be based in the United States, it has a South Korean company on its client roster and plans to deepen its ties with companies in South America, Asia and Europe. Originally from France, Jungman began her beauty industry career at L'Oréal in Paris. She holds a doctorate in skin pharmacology.
HelloBiome has been strengthening its in-house bench of experts to research the microbiome and guide brands toward producing products that balance it. Since 2021, it's hired Nikita Lukianets as CTO and Grace Haryung Park as VP of research and product development. Julia Oh, an associate professor at The Jackson Laboratory, has come on board as an advisor.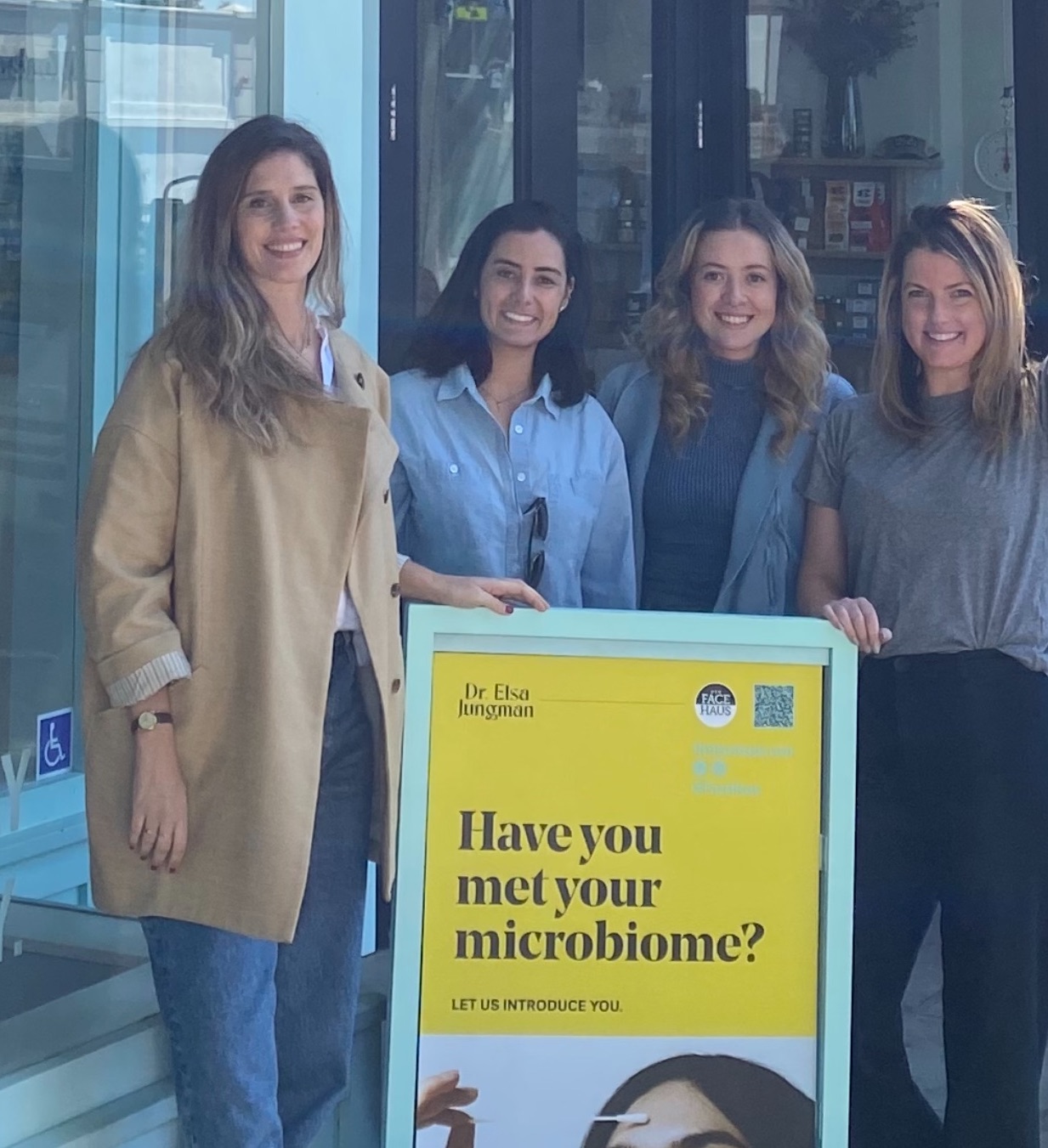 Dr. Elsa Jungman was founded as ELSI Beauty in 2018 and raised $1 million in funding the following year. To date, it's raised $1.8 million from investors such as FAB Co-Creation Studio Ventures and IgniteXL Ventures. The company is currently in the middle of fundraising again with a goal of securing $5 million. Jungman anticipates it will be profitable at the end of the second year after its fundraise or sooner. In three years, she expects B2B operations to account for at least 60% of the business.
"Something I've learned in starting my company is how you should always be open to new opportunities," she says. "What makes our company so strong today is our DNA and mission has never changed—we were always focused on skin health through the microbiome—but the way we are executing has changed with the market." The market for microbiome products is advancing precipitously. According to a projection from the market research firm Research and Markets, the skin microbiome modulators industry will advance at a compound annual growth rate of 16.9% to reach nearly $3 billion in 2030.
The next opportunity Jungman is seizing upon will be partnering with companies to formulate products that tie directly to HelloBiome's discoveries about the skin microbiome. In 2023, it will launch a microbiome innovation lab to do that and further explore the dynamics of skin biology. "Working on the B2B side and assisting in the future on product development efforts is a win for everybody," says Kerri Moore, CMO of Dr. Elsa Jungman and founding member of HelloBiome. "It will help optimizing skin health go mainstream."