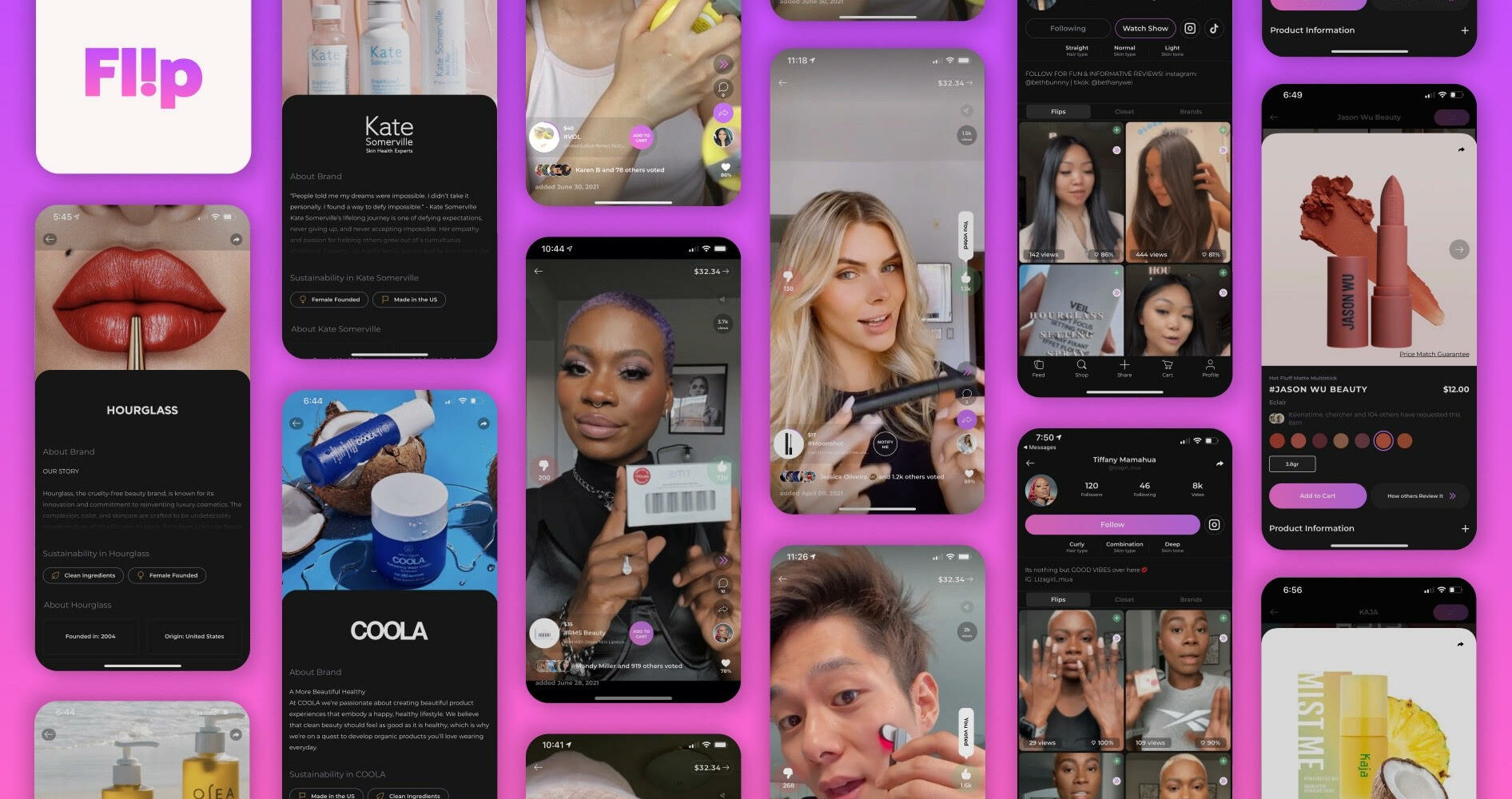 "Honest Review Destination": VC-Backed Platform Flip Drives Engagement And Purchases With Shoppable Product Review Videos
Flip wants to flip the script on the online beauty and wellness shopping experience. 
Founded by serial entrepreneur Nooruldeen "Noor" Agha, the social commerce app that lets users watch shoppable product reviews or "flips" before purchasing products from brands such as Hourglass, Cover Girl, Fur, Algenist, Jouer, Kate Somerville, Coola and OSEA, has secured $28 million in a series A funding round led by technology-focused early-stage firm Streamlined Ventures, backer of Doordash, Minded and Ideaflow. Flip will use the capital to scale its offering. At least 80 brands are slated to be added in the next six weeks, and Flip is expected to reach 500 brands by the holiday season, according to Agha. Flip also plans to deepen its creator network and logistical capabilities. Currently, orders ship to California, where it's based, within two hours and arrive at consumers' doorsteps within 24 hours. 
"We've partnered with founders who have built and scaled marketplaces that have completely transformed consumer behaviors over the past decade," said Ullas Naik, founder and general partner of Streamlined Ventures. "In the years to come, we'll see a new generation of platforms being built, integrating the scale of marketplaces with the engagement of social. Flip is well-positioned to follow in the footsteps of China and revolutionize social commerce in the U.S."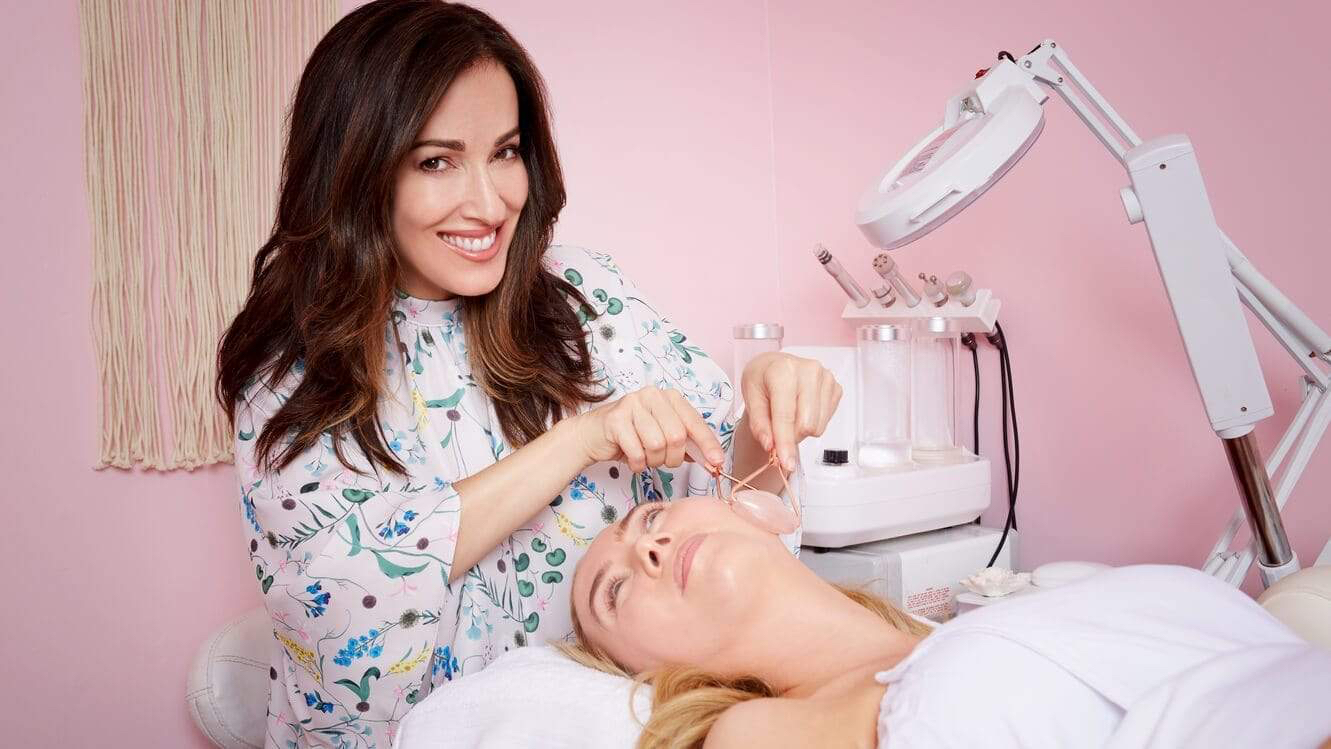 Per reporting in Techcrunch, Flip has surpassed 1 million downloads and, in the last quarter, delivered 30,000 orders, an amount that's on track to double soon. In total, it has amassed $31.5 million in funding. Flip's interface looks similar to TikTok, but, while TikTok is just now integrating shopping, Flip has done it from the outset. Within Flip, creators have profiles where consumers can find their videos as well as product closets with direct links to buy products. Creators receive commissions on purchases. Shoppers can become creators by making review videos on the products they purchase and garner commissions if Flip users purchase them.
Agha says the honest product reviews on Flip distinguish it among social platforms. "It is the first honest review destination on the planet," he declares, elaborating, "When you open Instagram, influencers are never not obsessed. Every review you see the person's always like, 'I'm obsessed with this. I love that.' That's because they're being paid by the brand and the terms say you can never talk about [the brand] in a negative way. So, for the customer, how much do they believe this? Because it's never a real review. It is always a paid partnership."
Flip isn't the only emerging platform banking on the power of authentic product reviews as leading social media networks turn into pay-to-play environments. Supergreat, which features creators uploading 60-second product reviews, and Beautytap, which gathers reviews from beauty industry professionals, are examples. Underscoring the impact of real product recommendations, a consumer survey by user-generated marketing platform Stackla discovered online peer reviews of beauty, health and wellness products outweigh reviews by people with sizable social media followings. 
"It is the first honest review destination on the planet."
Founders of brands on Flip can conduct shoppable talks, product demos and live shopping events that endure on their profile pages. The QVC for gen Z idea seems to be working. A recent live video from Angela Caglia, celebrity aesthetician and founder of an eponymous skincare brand, has the highest engagement out of all the live videos on Flip. Agha is delighted by the engagement, but not surprised. "When you hear from a founder why they created this product, [consumers] have a much deeper relationship with [those videos] than with other flips," he says. "Founders build a genuine relationship with that customer through interaction. There's an ability to go that deep with the customer in a video way, not text, because you can see text reviews everywhere."
While larger brands like Fekkai, Bioderma, and Yes To are on Flip, and Agha says there are more major partnerships to come, indie beauty and wellness brands constitute the lion's share of brands on the platform. Because it's a closed ecosystem, Flip presents an opportunity to CBD and sexual wellness brands that face issues selling and advertising their products online. Agha is keen to have Flip be a leader in both categories. "We plan to go very, very big on sexual wellness and CBD. We are the dream platform for these brands," he says. "We don't need to deal with almost any [of the issues] that they usually have to deal with."
Agha aims for Flip to be a partner to brands by solving the pain points of selling on Amazon, one of the trickiest being navigating the e-tailer's backend to get a product listed and promoted. Agha touts Flip has "the most frictionless brand onboarding process that any brand will have." He says brands simply have to ship merchandise to Flip and its team handles the rest. While retailers from Amazon to Sephora have introduced in-house products competing with brands they carry, Flip vows not to follow suit. It promises it won't release its own brands for the next 99 years. Agha says. "This is my true, genuine deepest vision is to be the first retailer that does not compete with the brands."