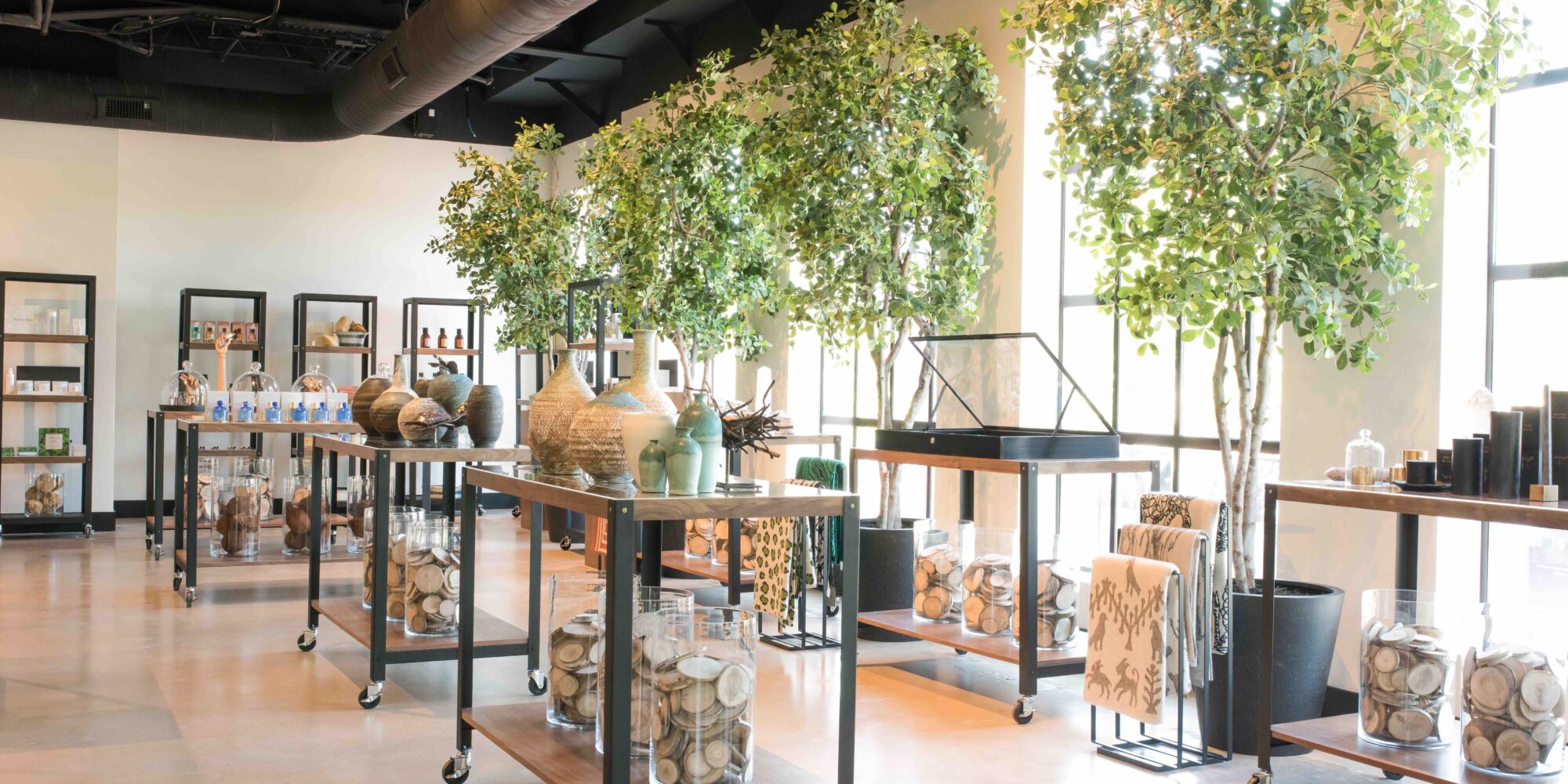 The Opposite Of Fast Beauty: How The Conservatory Curates An Assortment Built To Last
When Vogue contributing editor Robert Sullivan wrote in 2019 that The Conservatory's Hudson Yards opening represented "a sea change, a true tipping point, for retail," the ensuing dramatic tipping points for brick-and-mortar stores were far beyond the imagination. In many ways, the concept was prescient about the pandemic-driven shifts to come. The creation of Brian Bolke, the co-founder of Forty Five Ten known for stylishly outfitting the doyennes of Dallas, it combined the best of department stores—broad category reach with an expert merchandising eye for unearthing emerging brands—with the capabilities of digital commerce. Initially, as Business of Fashion described, the store was akin to a "living, breathing website" that customers browsed before brands fulfilled their orders. That's since changed as The Conservatory transitioned to a traditional wholesale inventory model, but in-store pickup of online orders and online research to inform shopping remain integral to its proposition.
What hasn't changed at The Conservatory is its belief in the power of a skilled merchant to select and showcase products to address desires of luxury consumers that they didn't even know they had. At a moment in which grab-bag retailers Target and Amazon are the ascendant players, The Conservatory stands apart for its precise approach to building an assortment by identifying investment pieces its customers want to hold onto. Its long-term success, ultimately, will be a signal of whether the painstaking meddling of human middleman to present products can be an alluring counterweight to "The Everything Store." Beauty Independent spoke with Jamie Rosen, former beauty director at Town & Country and The Conservatory's editor of Wellbeing, a category encompassing beauty and wellness that's the retailer's fastest-growing, about what's working for the Wellbeing selection, The Conservatory's holiday partnership with Amazon, the overlooked value of refills, effective brand storytelling, and the importance of items with a sense of permanence.
How did you end up joining The Conservatory?
Almost three years ago, I left Town & Country to work at ZIIP. I've stayed contributing to Town & Country, and I still work part-time for ZIIP. At that time, I started talking with Brian Bolke. He and I met and stayed in touch. In the beginning of 2019, Brian called me and said, "I think it would work out well to have you come on board as the Wellbeing editor. I have this store at Hudson Yards, why don't you see it?" When I started working with The Conservatory, the goal was really to help create content and bring on brands that might work with the store. I've had so much fun vetting brands for the store, thinking about assortments for it and creating content. The concept of the store was to bridge the gap between the ease of e-commerce and the high-touch shopping experience of stores, particularly for DTC brands that might not be in stores.
One of the references that Brian talked to me about at the beginning was Takashimaya, which was a beautiful experience that you couldn't get anywhere else. It would be this gorgeous store that gave you a lifestyle perspective from the start because there was men's clothing, women's clothing, home and the beauty section we call Wellbeing. It was always intended to be this thing that made sense in the context of the store. Home fragrance was a huge focus and products you would have in your home, not just in your bathroom. The assortment has definitely grown and shifted over the last two years, but it's really driven by a sense of novelty and discovery, and finding things that aren't available everywhere else. I would say the vast majority of the brands have launched within the last five years and with that comes a real careful consideration of every element of the process. If I'm going to be putting something new into the world, it better have a reason for being, and everything in the store speaks to that.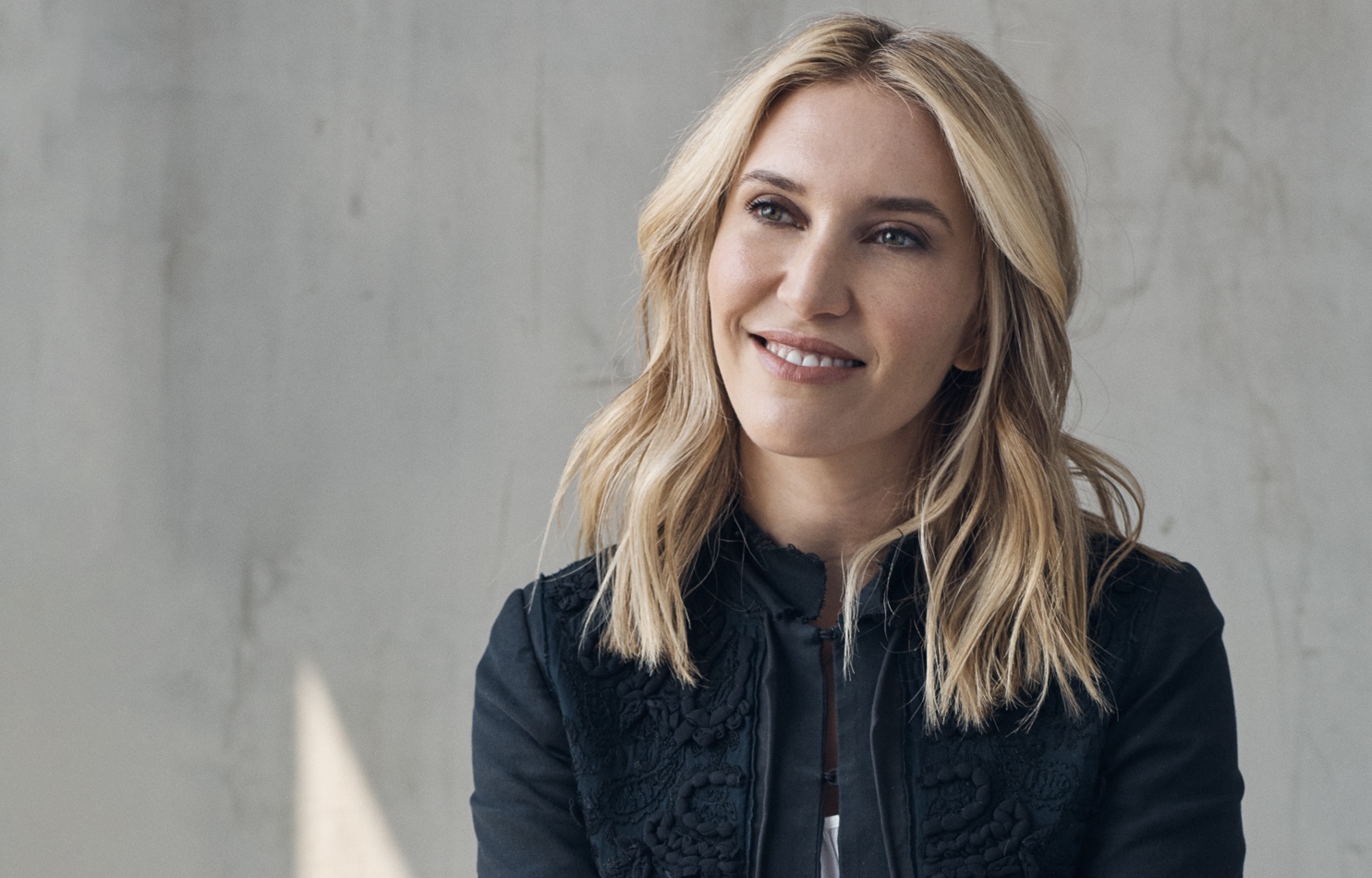 How did you start to assemble the Wellbeing assortment?
Michelle Sereno's title is product manager, and she does a lot of the beauty buying. It's been a collaborative process to create the assortment. In the beginning, a lot of the brands came from Materiae and [David Pirrotta Brands founder] David Pirrotta. Since the first store in New York, locations have opened in Napa and Dallas. If you come into the store, you can find something you haven't seen before that you can incorporate in your routine. I want there to be little redundancy and crossover. I know the words "edited" and "curated" are overused, but that's really what we are doing.
Right now, in the color category, we have the refillable lipstick brand La Bouche Rouge, and we are bringing in Manasi7, which uses organic ingredients and fits into the clean category. We haven't classified products by saying, "This is all clean or this is all super luxury," but we have started to use the term "conscious beauty" because, when we looked at the brands we were bringing in, they had the through lines of what we believe to be conscious beauty, which are ethical ingredient sourcing, sustainable packaging, vegan and cruelty-free, and no added fragrance in skincare. A lot of the brands are female-founded. Although conscious beauty is still ill-defined, I think it speaks to how people shop for beauty today in an intentional way. They want to understand the formulas and the business practices of a brand. Maybe every brand of ours doesn't tick every box, but they all tick some of them.
What categories have grown within Wellbeing?
Everyone is home, and people are paying a lot of attention to their surroundings. Whether it's candles, incense or diffusers, home fragrance is a huge growing category for us. Another area that has evolved is skincare with brands that have a single SKU or a couple of SKUs. We carry Vintner's Daughter, which we brought in when we opened the Napa store, and a new brand called Heraux. I met Heraux right before COVID, and I was really interested in what they were doing because of the background of the founder [Ben Van Handel], who is a stem cell biologist. I was using the product at the beginning of COVID, and my skin should have been freaking out because of all the stress of COVID, but it wasn't, and I credit that to Heraux. The brand has done phenomenally well for The Conservatory.
There's a movement away from multistep routines, and a lot of the brands we carry speak to very streamlined routines. People are responding to single hero products that do everything they need to do that don't require a lengthy skincare routine. We have the single-SKU skincare brands, and brands that we don't carry the entire range of. We carry most of Royal Fern, but it doesn't have an extensive number of products, and we carry Derm Institute, but not all of their SKUs.
I've taken a lot of baths in the last year, and bath and body products have really grown. We've done really well with Costa Brazil body products. We just brought in Kate McLeod body stones, and they have done really well so far. We have Esker. I'm obsessed with the brand's Body Plane. It almost looks like a chubby boomerang. You scrape it up and down your body after the bath similar to how you would use a dry brush, and the act of scraping feels so good. The Body Plane also really encapsulates The Conservatory. It's a beautiful design object that you want to have out.
What are some bestselling brands?
In the Wellbeing category, there are 62 brands. As I mentioned, the top-performing category is fragrance, and home fragrance is right below it. Skincare is after that. In terms of bestsellers, we have a number of fragrance brands that have done really well. One of them is Maison d'Etto. It has beautiful genderless fragrances. Another is Ex Nihilo. Bastide has done well and has been a pillar brand from the beginning. D.S. & Durga has also done really well. Lumira and L:A Bruket make refills, which is something I personally feel passionate about, and it's something a few brands in the store offer. Nomad Noé and Joya are really cool candle lines. Nomad Noé has really cool graphics on the containers, which have brightly colored lids.
We did a partnership with Amazon Luxury Stores over the holiday and created curated sets for it. One of my favorite was the Homes School Hero set. It had Nomad Noé's Hero In Niani candle, Amly's Reveal Nourishing Cleansing Balm & Mask and Verdant Alchemy's Breathe In Salts. We had another set called Spiritual Helper with D.S. & Durga's Holy Ficus candle, The Altars' Moon Charged Matches, and Sage & Salt's Smokeless Smudge Spray. Those sets did really well.
Do you think refills can work for retailers?
Refills have come a long way. They are really beautiful on their own and, as people are reconsidering all aspects of their life, including how much plastic they are using and the waste they are generating, why wouldn't you particulate in refills especially for a product you repurchase often and there are cost savings there? The act of refilling also creates a lasting relationship with something in a way that feels good.
However, people often seem to throw that out the window, and they want something new. If you are going to buy something new, you want it to last as long as possible, and that speaks to a lot of what The Conservatory does. Beauty products obviously don't last forever, but many of the brands we offer are coming up with ways to produce less waste and enable you to have an experience where you don't feel you are getting a throwaway object.
At The Conservatory, we display the refills so they are very obvious. L:A Bruket candles come in pretty amber-tinted glass with wood lids and the refills come in pouches. Just the act of making them more prominent visually in the store is a step because refills often aren't obvious, and I guess retailers have felt they're not really worth putting weight behind. Talking about them is important. We have done a story about them on [The Conservatory's content destination] The Curriculum featuring L:A Bruket, La Bouche Rouge and Veronique Gabai. The refills can create so much more connection and loyalty to the store and the brand.
This wasn't in the story, but we have a very minimalistic skincare brand called Less. They sell Washing Clay and a beautiful ceramic bowl design object that you keep it in. These objects with more permanence are a part of several of the brands we carry.
What does The Conservatory's partnership with Amazon say about retailing today?
The Conservatory was the first multi-brand store to be on Amazon Luxury Stores. The goal for it was to be very gift-focused. There were giftable items that went from $145 to $745. They were really all about bringing the storytelling of independent brands and thoughtful, beautifully wrapped gifts to a platform like Amazon. As many fashion and beauty brands have discovered, there are ways to be on Amazon and maintain your brand identity, and have a lot of success and exposure to people that wouldn't otherwise be walking into stores.
Who is The Conservatory shopper?
The majority of our sales come from the stores in New York, Napa and Dallas. Obviously, the shopper in each one is slightly different, but they are really coming to discover, and they are also coming for products that hit a lot of different categories, and they want something that not all of their friends have that feels personal and connected to them.
They storytelling aspect of The Conservatory is something that our customers really enjoy, whether they're hearing about something from the associates in the store who are really knowledgeable and just lovely or they're reading about a brand online. The content piece really helps tell the story. I write a story about each brand that is on the site. I write a brand bio and my personal take on the brand. Then, we also do multibrand stories. We really want to be a megaphone for our brand partners and tell their stories in a beautiful way.
What stories drive sales?
I connect to founder stories a lot. I don't think it's the only way to connect with a brand, of course, but I really do connect a lot with the origins of a brand and why it exists. If you are not telling the founder story, what is the story? It has to be a story that makes sense. Sometimes with brands that change ownership or are rebranding, the story can get lost. As an editor and someone who is working with a store, that can feel weird to me. The brand should be able to articulate where it has been, where it is now, and why they have made the choices they have. There should be a cogent story to tell. What's that one line you are going to say about the brand?
Amid economic strife, how does the luxury consumer want to shop today?
I think that's something that weighs heavily on someone who is selling something right now. Ultimately, the luxury shopper doesn't need anything. They have a lot of stuff. If they are going to purchase something new, they want there to be a reason for it. That's where conscious beauty comes in. Choosing things that feel intentional, and that actually contribute to your routine and home, and add joy and beauty, those are things that are still valuable to any consumer. Certainly, this is a luxury store. However, there are a wide range of price points, and beauty has always existed as this little luxury that people can buy in hard times.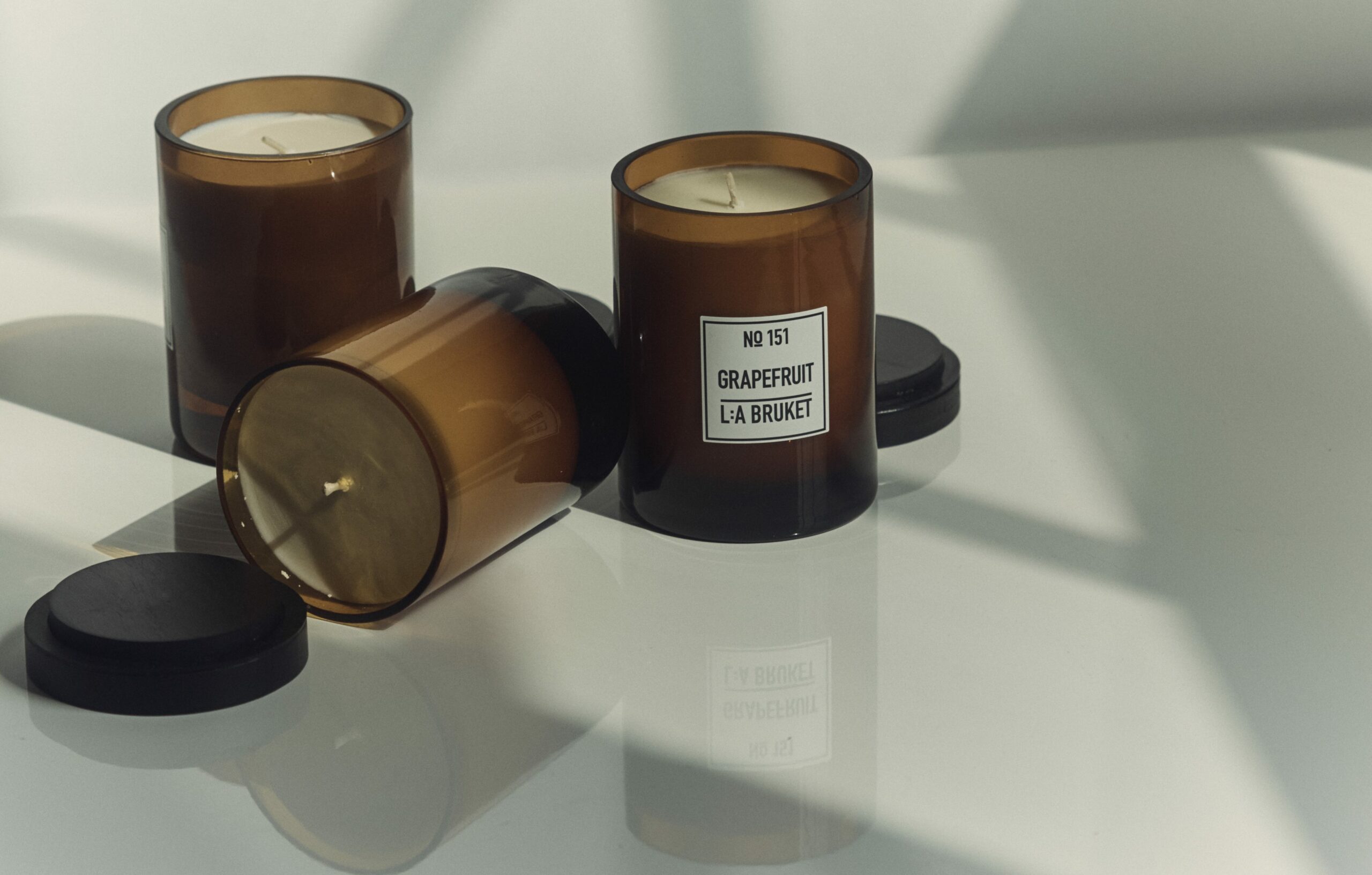 Why do you think physical stores remain important?
There's an experience in a store that you can't get online. People are longing for those little connections you have with people throughout the course of the day. Living in New York City, I miss those interactions at the coffee shop or at the store. People are doing their homework online, and our e-commerce has grown a great deal, but I do feel there is a place for the store and the experience of being in the store. When we are through this really rough period, I think it could potentially grow for The Conservatory and other stores, particularly the ones that foster a sense of discovery and have a point of view that speaks to the way people are living now.
The Conservatory transcends trends. If you go, there are things that fit into your life, and you maybe wouldn't be looking for, but you discover when you are in the store. I live really close to the store to the Hudson Yards store in New York, and I went in recently to see everyone there because I hadn't seen them in so long, and they had these gorgeous plants that were planted in objects from The Conservatory. They were so beautiful, and I started plotting which one I was going to buy. I certainly wasn't looking for it, but, when I saw it, I felt I needed one. That's a fun element of shopping that I hope will not go away.
Are you looking for a product in particular right now to put into the store?
Yes, I'm looking for sunscreen. I think, if we are offering sunscreen, it has to fit in with the whole store. Makeup has been another area, and that's why we brought in Manasi7, which is a really beautiful brand that isn't widely distributed in the U.S. For a while, we were building up body a lot because that was doing really well. Sometimes, there will just be a singular product where I'm like, "This has to be in the store." Heraux was like that. We had a lot of skincare, but I felt it would be a great item for discovery, and it wasn't widely available when we brought it in.
Has there been a surprising trend?
There's a big spiritual customer in the store. For a while, they were selling these humungous crystals, and there are a lot of products with a bit of a more woo-woo element. There's this brand with really beautiful bath salts called Hellen with bath brews that come in glass jars that are reusable, and they have crystals in them. There are smudge sprays and candles that have done really well. Not surprisingly, a category that has grown has been hand care. D.S. & Durga makes a luxe hand sanitizer that has done really well.
What pandemic shopping habits do you think will stick around?
I definitely think people will continue to consider every aspect of their home, and home fragrance will continue to be a part of people's lives. I think that there is this minimalism that is sticking around that's about finding the essential products that work for you. It's about paring down. I for one have had a lot less extensive beauty routine in the last few months, and I know that's true for other people, too. It's been a moment to reconsider the things you are doing in your life that matter to you and have a measurable impact, and focusing on those.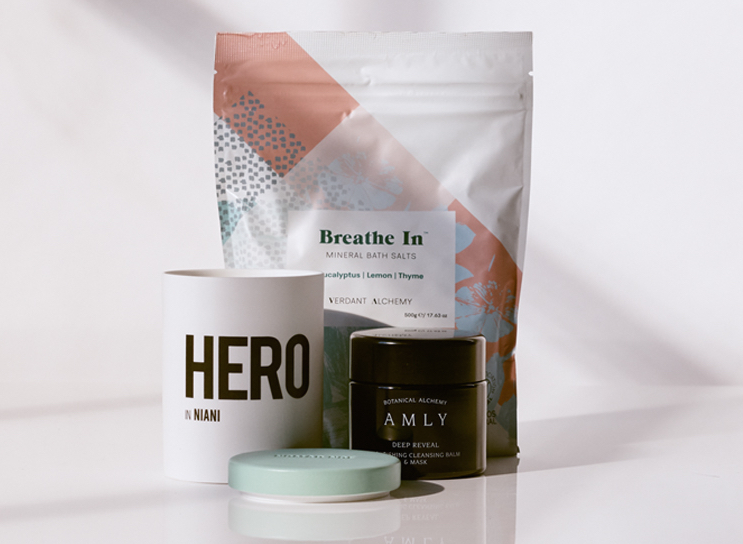 What are some brand pet peeves that you have?
There's such a greater transparency in every aspect of business. There used to be an acceptance of, "We have a secret magic potion," but nobody wants to hear that anymore. I definitely value transparency, and I think consumers do to more and more. When I meet with brands and am asking questions about where their ingredients come from, how they are processing the ingredients and what they are doing with their packaging, there's an honesty that comes from brands that say, "We are doing well, but we want to improve," that I really appreciate. There's no patience for people who aren't transparent. Veronique Gabai talks about not being perfect. She said, "We can trace these ingredients, but we are getting there with others." It's about being open with your process. It's fine to be imperfect.
What are your goals for this year?
We are just starting to work with the term "conscious beauty," so I would like to further refine what that means, and more concretely describe that in an outward- and inward-facing way. We have started that process and are communicating with brands about it. We have taken the approach that we are not afraid to try new things or let go of things that aren't working. Keeping that nimble attitude is a good one, and we are continuing to support brands, especially as they are trying to tell their story and get the word out about what they do. That's a big mission of The Conservatory.