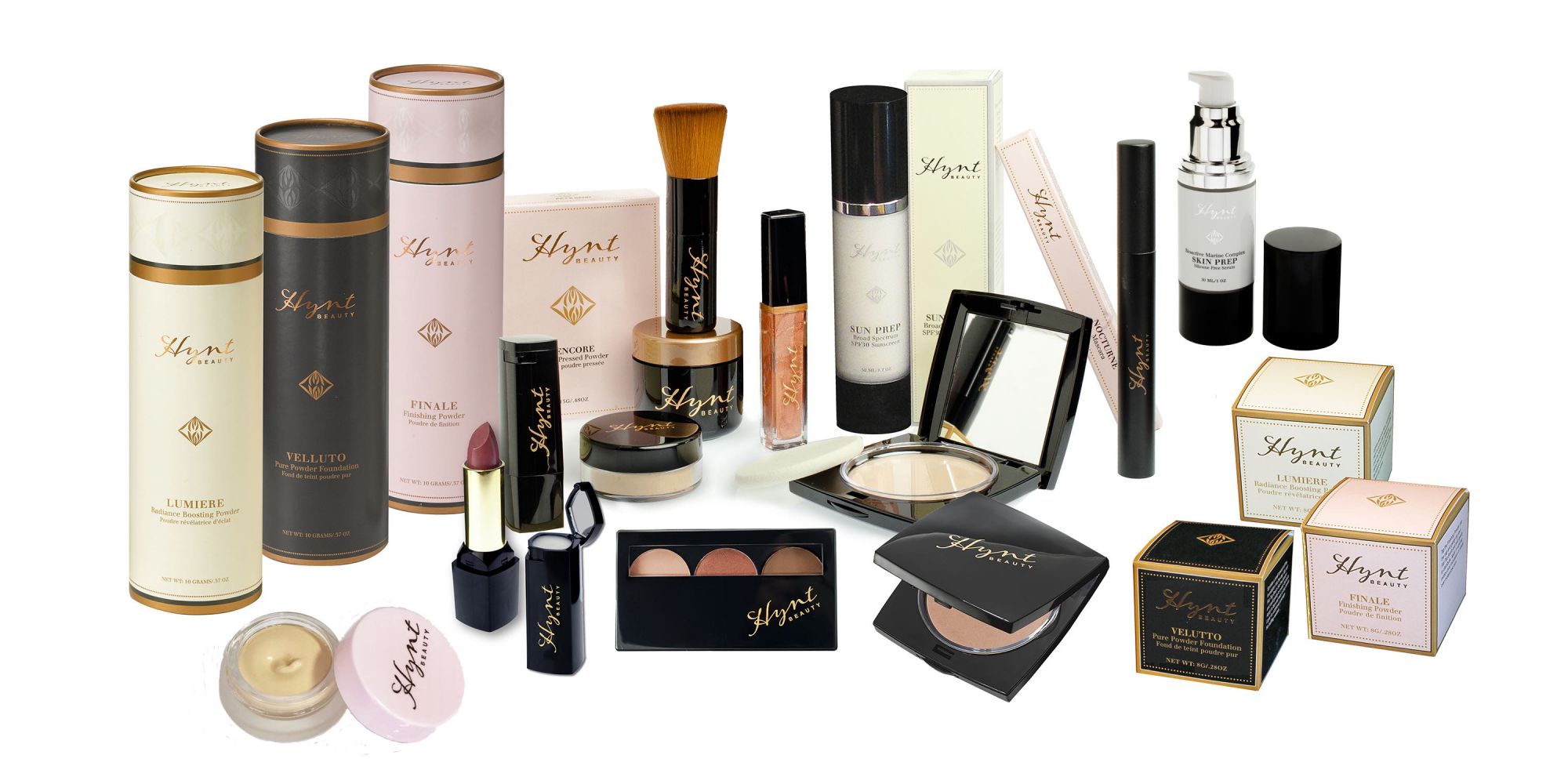 Hynt Beauty Breaks Into The Detox Market's Makeup Assortment
Hynt Beauty is launching at The Detox Market as it gains brick-and-mortar traction.
Meryl Marshall, co-founder of the natural makeup brand, readily admits breaking into retailers is difficult for a small beauty player trying to make headway in a packed field. A connection with Merrady Wickes, a makeup artist, fan of the brand and head of content and education at The Detox Market in Los Angeles, helped Hynt Beauty crack The Detox Market, and Marshall suggests forging relationships with likeminded beauty professionals, no matter how slow the process, ultimately nets results.
"Because it's a clean, green product, we don't have so many choices. Department stores aren't that interested in many of the cleaner brands. There hasn't been much opportunity to get into those doors," says Marshall. "I knew that I would have to be patient. I knew that I would have to build the brand. I knew that I would have to get a footprint in the industry, then the retail partners would come, and that's what we are starting to see."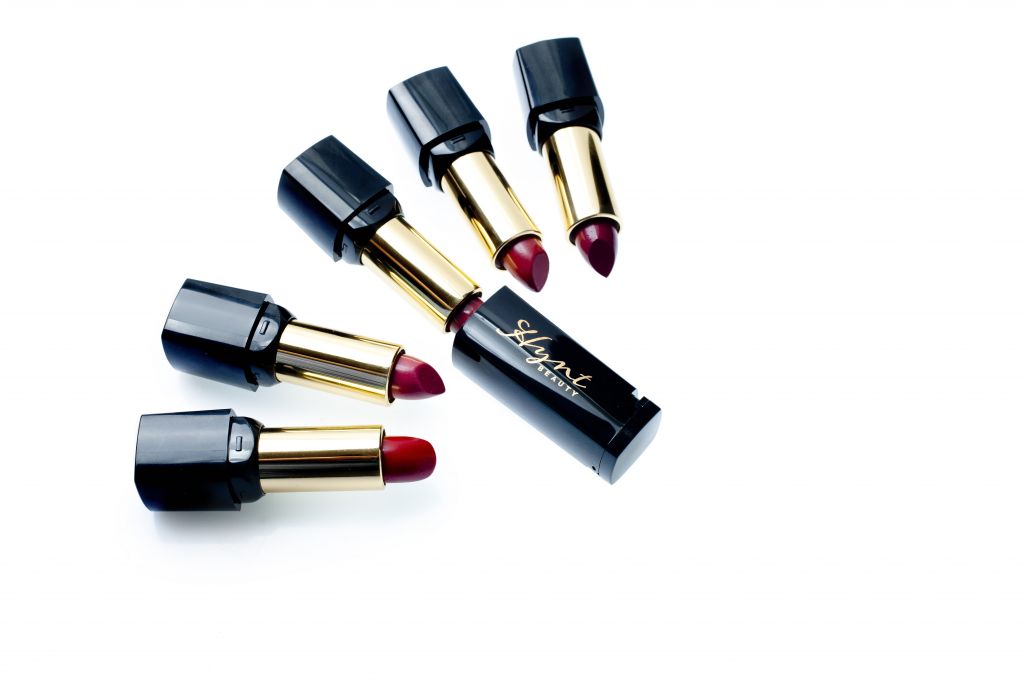 Buyers certainly detect when brands begin to establish themselves and generate consumer demand. Elena Severin, director of retail and a buyer at The Detox Market, explains, "Our research and onboarding process are both vast and varied. Not only does our team search for the best products from the most truthful brands, we listen to what Detox Market customers are asking for and searching for themselves. Hynt Beauty is a beloved brand in the green beauty community and the repeated requests came in loud and clear."
Marshall believes The Detox Market, which has two L.A. area stores and five Café Gratitude installations in Southern California, is a particularly good fit for Hynt Beauty. Website sales demonstrate the brand has a strong California following. "We get calls all the time from customers asking where they can see the products in stores. When we tell them about The Detox Market, they're extremely excited to go there," says Marshall. "I know brick-and-mortar has been suffering. Maybe it's just me, but I love going to a store, looking at and touching the products, and speaking to experienced salespeople that know about clean, green products."
As it's sought U.S. retail distribution, Hynt Beauty discovered pushing into stores abroad boosts its credibility with domestic buyers. The brand is certified to sell in the European Union, and has stretched to physical retail locations in Finland, Russia, Hong Kong, Canada and the Netherlands. "It puts us on the map that much more," Marshall says of Hynt Beauty's international expansion. "In a crowded space, we had to do something to go in a different direction in order to get where we needed to be."
"Our research and onboarding process are both vast and varied. Not only does our team search for the best products from the most truthful brands, we listen to what Detox Market customers are asking for and searching for themselves," says Severin of The Detox Market.
Although Hynt Beauty has advanced to 40 retail doors globally, its website, presently undergoing a third renovation, is the brand's biggest sales outlet. The site has pulled in 20,000 subscribers and its reach is increasing, per Marshall. She credits a sampling program with $6 trial sizes of items such as Hynt Beauty's ENCORE Fine Pressed Power, DUET Perfecting Concealer and SUN PREP SPF 30 as vital to the website's growth. The samples are delivered to customers in biodegradable zip bags with cards containing recycling information, and are made available to retailers, too.
"We were one of the first brands to offer that sort of sampling. The customer can try a color, and see the texture and coverage before they buy full-size products," says Marshall. "One brand owner pretty early on chastised me for doing it. There are extra SKUs, but it's the best thing we ever did." The samples reduce returns because customers can pin down the right shades for them rather than the purchasing and returning the wrong shades of regular products.
Marshall didn't start her career in beauty. She spent 20 years in the jewelry industry and is a gemologist by trade. Marshall, who lost her husband Robert on 9/11 and was diagnosed with breast cancer in 2004, came to clean beauty after the disease compelled her to examine the cleaning, food and personal care products she depended on. With her current husband Craig, she began backing a natural cosmetics brand in 2007.
The Marshalls were faced with a conundrum when their partner exited the brand. Marshall was aware it didn't have the right voice, but it was a viable business, and she was loath to abandon it. She decided to go back to the drawing board, and reimagine the brand with a new name and look. Hynt Beauty was born, and it's housed in primarily black packaging accented with pink and copper.
"I never wanted it to be a crunchy, granola type of brand. I wanted it to be a luxury brand. The brand didn't have to look like its green and clean," says Marshall. "I wanted it to look similar to the products I was using before, whether they be Lancôme or Chanel." Severin approves of the design changes. She gushes, "The packaging is a girl's paradise. It's so pretty."