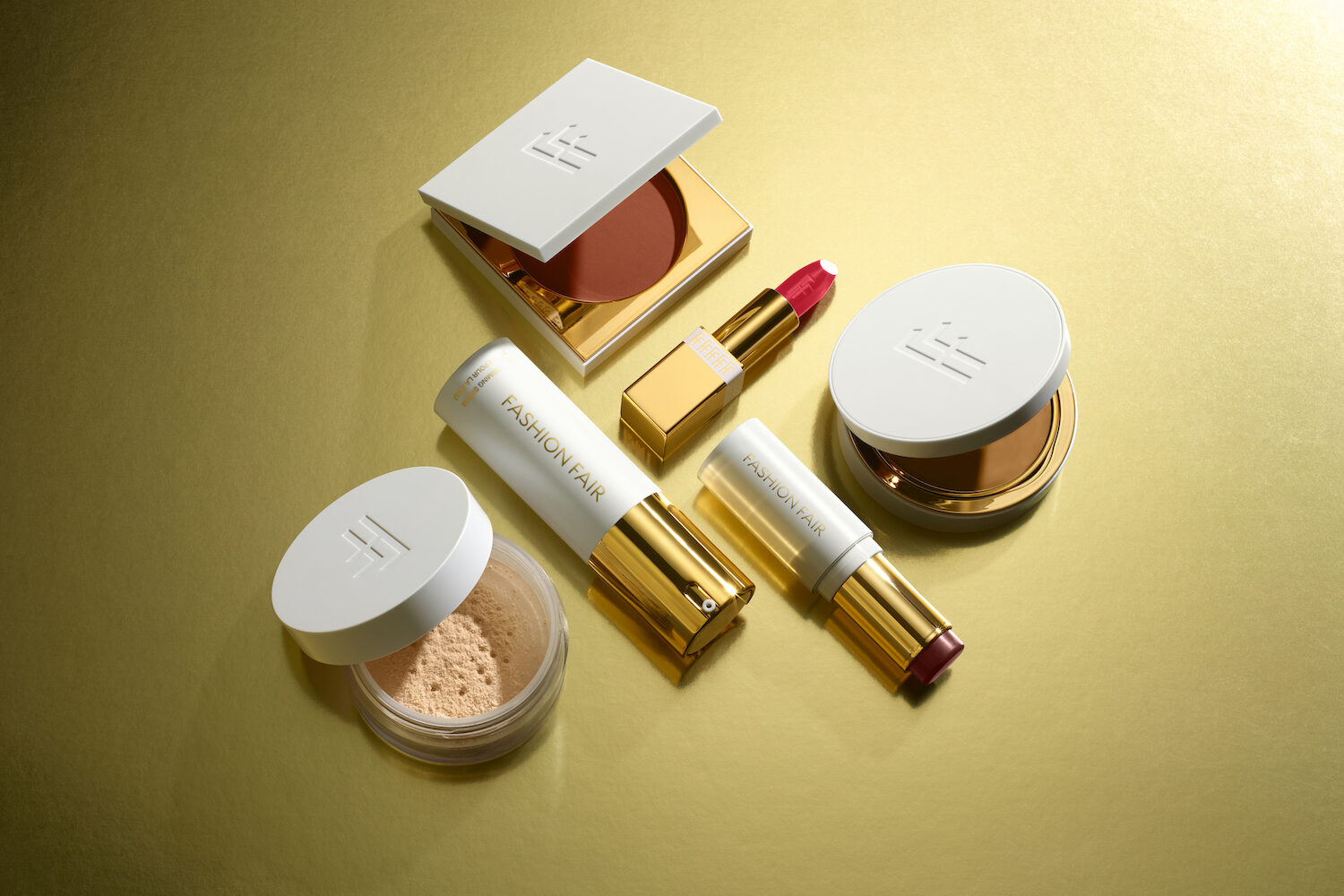 Something Old, Something New: Iconic Cosmetics Brand Fashion Fair Undergoes A Rebirth
Former Johnson Publishing executives Cheryl Mayberry McKissack and Desirée Rogers bought Fashion Fair Cosmetics out of bankruptcy in November 2019 after acquiring the makeup brand Black Opal from manufacturer Mana Products. They went into the bidding process with $1.85 million—funded in part by Alex Litowitz, founder and CEO of hedge fund Magnetar Capital—and a prayer.
"It's an interesting process where you really don't have any guarantee that you're even going to be successful," recounts Mayberry McKissack. "It's a fairly closed, very quiet process. You submit your bid, you kind of wait, and you go back and forth with other bidders and, then, you just hope that you are going to be the winning bid." Nearly two years later, Mayberry McKissack and Rogers are bringing Fashion Fair into a new age.
Johnson Publishing was founded by John and Eunice Johnson in 1942. The company owned Ebony and Jet magazines, and created traveling Ebony Fashion Fair runway shows. When Eunice Johnson caught wind that the models walking the shows had to mix different foundations to match their complexions, she decided to start a makeup line exclusively for Black and brown women. Fashion Fair Cosmetics launched in 1973 and, according to Vogue, was carried by more than 1,500 department stores by the late 1980s and, in 2003, grossed $60 million in sales. Ads featured Pat Cleveland, Aretha Franklin and Diahann Carroll.
In 2015, a Washington Post piece by Robin Givhan outlined that Fashion Fair struggled to keep up with demand and competition. "Fashion Fair is a modest player in an industry dominated by major corporations: Estée Lauder, L'Oréal, Procter & Gamble, LVMH Moët Hennessy Louis Vuitton," she wrote. "And unlike the others, it's a subsidiary of a troubled media company. Ebony is losing advertisers; the print edition of Jet closed in 2014." Limited capital ended up being Fashion Fair's downfall. Johnson Publishing sold Ebony and Jet to a private equity firm in 2016, and Fashion Fair filled for bankruptcy soon after.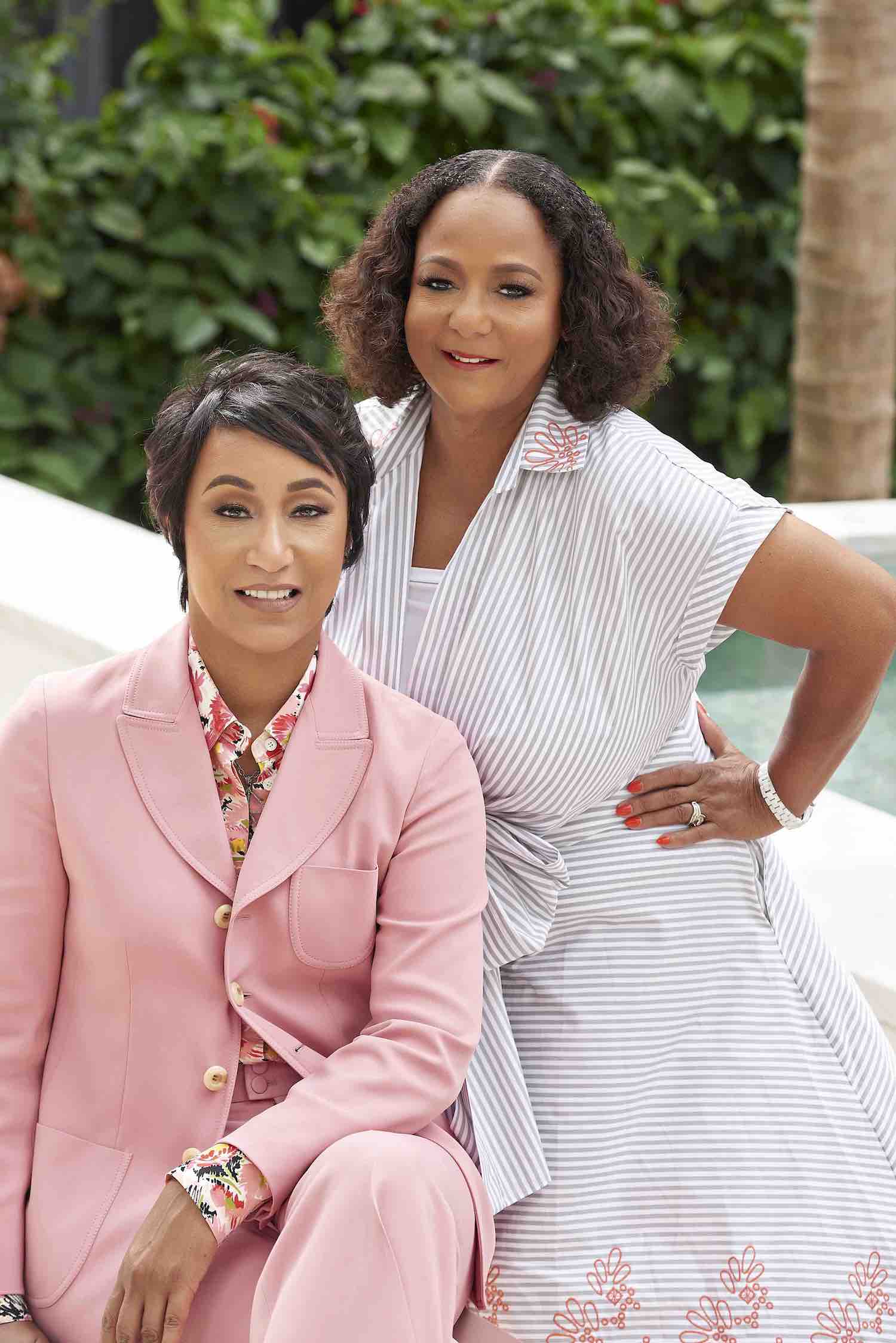 The legacy of Fashion Fair lived on, and the ripple effects of its impact are evident in Fenty Beauty's 40-shade foundation lineup and the race for accompanying makeup brands to be inclusive. Now, reviving a beauty brand that "put Black women on the map" in the cosmetics and skincare space, as Mayberry McKissack says, comes with added pressure. "As African American women, we certainly wanted to really make sure this is good and to make sure that it holds up the ideals of Mrs. Johnson," acknowledges Mayberry McKissack. "But, on the other hand, we also felt like it was really an honor to take a brand that has meant so much to the community and the world and really introduced Black women as the beautiful people that we are."
Don't call it a comeback. "Everyone's talking about a relaunch, but it's really a rebirth," says Mayberry McKissack. "We wanted to modernize it and continue to move the brand forward." Fashion Fair's modernized collection includes 14 shades of the brand's fan-favorite Iconic Lipstick ($26) and 14 shades of its popular Crème to Powder Skin foundation ($37). The collection is rounded out by 16 shades of SkinFlex Stick Foundation ($37); six shades of Set it Loose Powder and 12 shades of Iconic Pressed Powder ($34); and Fabulous Priming Serum ($37). The lipsticks are already available exclusively at Sephora and the brand's website. The rest of the collection will be available on Sept. 9 both on Sephora's site and in 235 of the retailer's doors, including 10 in Canada and 225 in the United States.
"The brand is for us, by us."
Rogers says virtual try-ons and one-on-one consultants with beauty advisors will be available in the future. "We want to exceed the expectations of our really loyal consumers and, then, bring in a new audience that may not have had the same experience with Fashion Fair and introduce them to it," she says, pinpointing the contemporary Fashion Fair consumer as a woman 25 years old and above.
The brand's reformulated products contain vegan formulas and natural ingredients. The packaging has received a 2021 upgrade. Early Fashion Fair products were housed in pink packaging before the pink packaging was replaced with metallic bronze compacts and tubes. For the brand's update, it sought packaging that felt relevant, iconic and regal. "It's very striking, and I think it certainly represents the strength that we see in Black beauty," says Mayberry McKissack. Rogers says, "Fashion Fair is inspired by the fashion and glamour of Black women, so what you're seeing is reimagined with more of a modern, innovative focus designed for darker skin. So, while we're going to always pay homage to our history, we also are looking to make sure that the needs of today's consumers are in mind."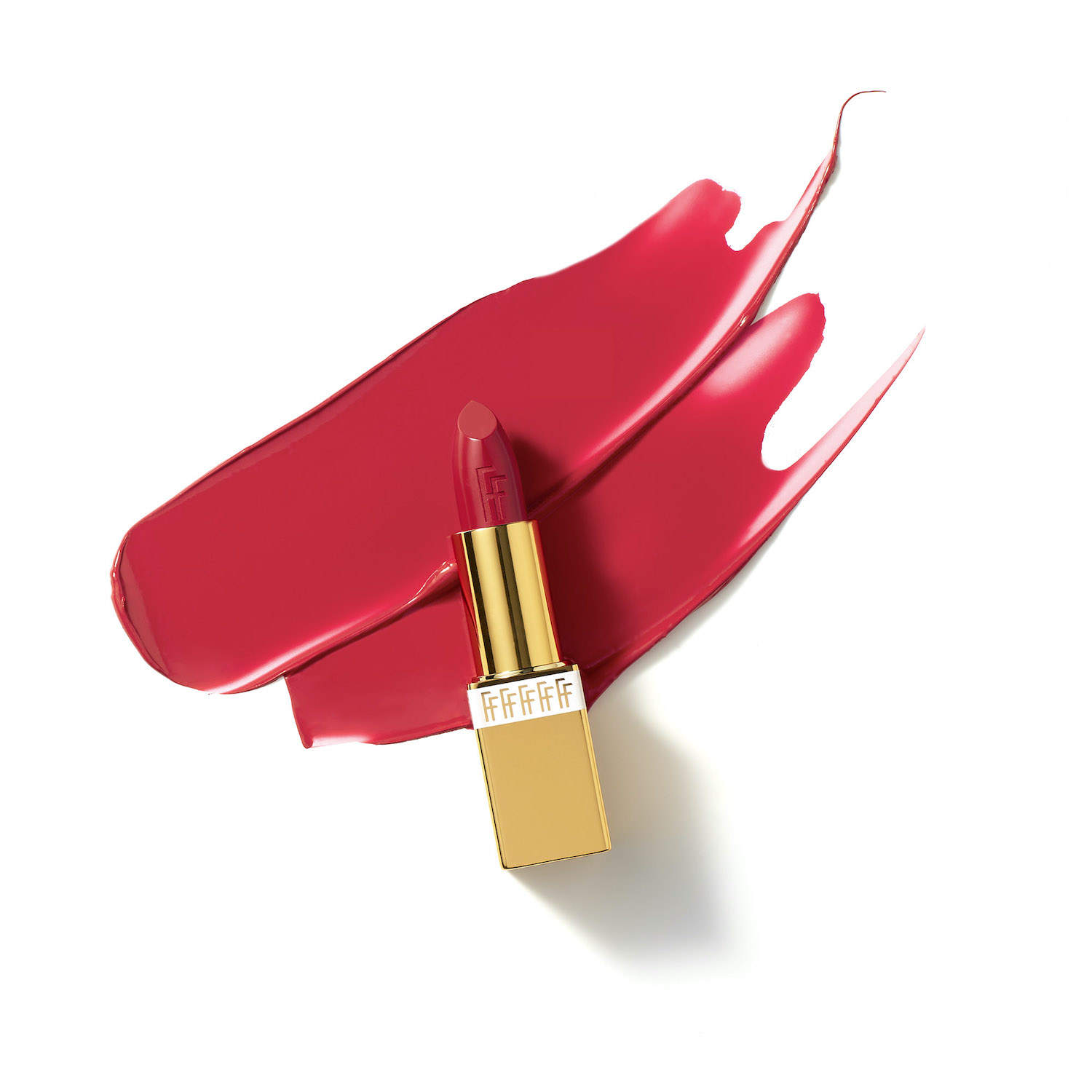 As in decades prior, the brand will consider the needs of Black and brown women first. "That's what we do, that's what we've always done and that's what we will continue to do," emphasizes Mayberry McKissack. Fashion Fair brought on dermatologist Caroline Robinson to help it select ingredients geared toward melanin-rich skin tones like turmeric, vitamin C and green tea extract. Makeup artist Sam Fine, who worked as Fashion Fair's creative director in 2013, assisted with developing the products as well.
Fashion Fair is committed to philanthropic work, which has long been integral to the brand. Rogers estimates it donated $55 million-plus to the Black community in the past. She and Mayberry McKissack plan to launch a scholarship for students at Spelman College in Atlanta and offer internship opportunities for young Black women interested in the beauty business. The pair hopes the philanthropic efforts and their dedication to the Black community will enable Fashion Fair to stand out in a very crowded market.
"A lot of people say, 'Well, there are a lot of products out there,' but there aren't a lot of products with ownership by two Black women in the prestige marketplace that are focused on making sure that everything we do is really created for darker skin tones," says Mayberry McKissack. "The brand is for us, by us."