Indie Beauty Stalwart In Fiore Succeeds With Steady Growth
In Fiore is one of the original indies. Founder Julie Elliott foresaw a demand for luxury natural beauty products long before it came to fruition. To take advantage of heightened consumer interest today, she's maneuvered her brand through retailer denial, Asian expansion, product experimentation, supply chain adaptation and the online environment. "Eighteen years of steady growth turned out to be a blessing because I haven't really screwed up. I haven't made any decisions that have been detrimental to the brand," says Elliott. "Some people want to grow quickly and get really intense about it. I have learned that growing at a slower, more thoughtful pace in the long run is better because, if there's a problem, you can squelch and change it." She filled Beauty Independent in on the strategies that have fortified In Fiore and prepared it for strong growth going forward.
What was your vision for In Fiore when you started it?
I founded In Fiore in 1999, and I was coming out of a very long career in fashion. I was a director of stores, had 700 employees and was living in New York. I was a very busy woman. I was traveling a lot, but, on the side, I always had this passion and interest in botanical medicine and working with essential oils. I studied quietly on my own and would make products to take with me on my travels. Anyone in the beauty or fashion industry who travels all the time will tell you it's not glamorous. It really takes a toll on you physically and even mentally. These products were a way to restore myself and rejuvenate physically after flights. So, when I left the fashion industry, I thought about how much I love natural products, and how it would be interesting to elevate them and take them out of health food environments. Nobody was doing that.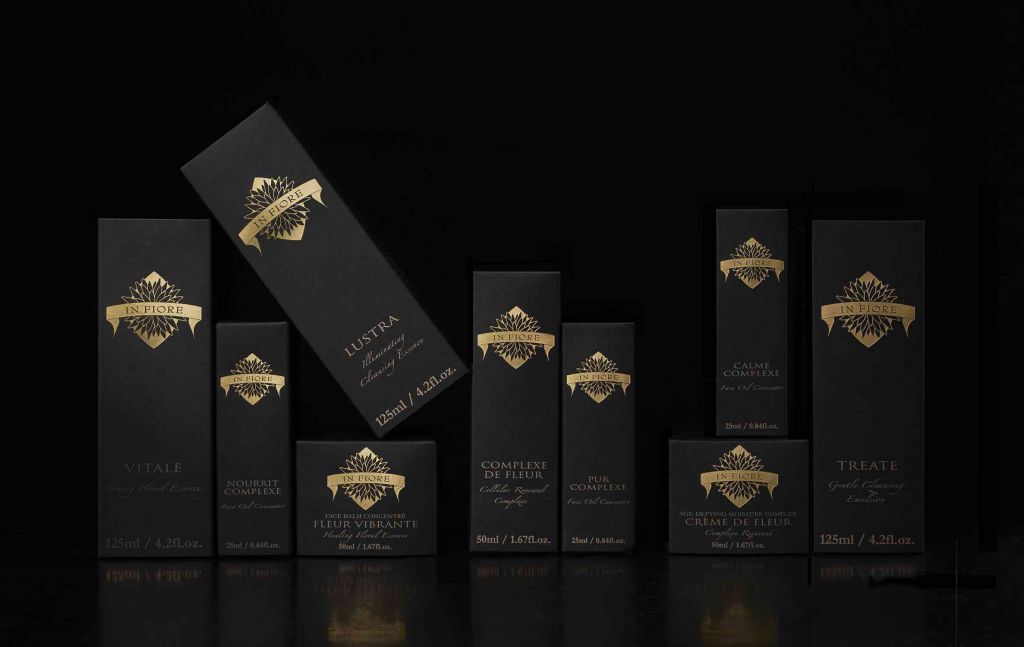 Has your vision changed?
It hasn't changed as far as the approach. I started with body products and, I will be honest, I had no interest in getting into face products. Customers were seeing so much improvement in their skin through the body products, and some of them were sending us emails about using the body balm or body oil on their faces, and how amazing it was. They asked, "Have you ever thought about getting into facial skincare?" I thought, "OK, let's explore it." When we entered into facial skincare in 2001, everything changed. That's where the market really is, especially in the U.S.
How much money and how long did it take to develop In Fiore?
I had been exploring formulas for many years, but it took me a year to develop the products. I launched with a range of body balms and body oils. It started with very little money. I would say $10,000. When I left my fashion career, I cashed out. I had this finite bank account, and I had a decision. Either I could buy a house and get another big corporate job, or I could follow my passion and what I felt I was meant to do. I decided to follow my passion. I slowly fed money into the business as needed, and I also worked in the early days with an art dealer to supplement my income. I wasn't living off my business in those first two years. You can absolutely have a job and launch a brand. When the timing is right, you make the full commitment.
When did In Fiore reach profitability?
It took a while. About five years, I would say. I was putting everything back into the business. Once you are out there and get into the flow, there's a cycle of developing new products. You get on that train, and you have to be able to keep up with those demands. I grew my business without investors and without borrowing money.
Who is the In Fiore target customer?
I think of In Fiore as more of a lifestyle brand than a brand trying to hawk the best serum in the world. We appeal to people looking to incorporate healthier habits and cleaner products into their lives. Our customers are very fashion-, design- and wellness-conscious people. I never wanted my brand to be overtly feminine because I didn't want to exclude men. We have a nice following of male customers. I was focused on products that had universal appeal. It was less about an age group as a demographic and more about a customer really interested in luxury. For me, luxury is about working with the highest level of integrity. I appreciate brands that are really committed to knowing where their materials come from and how their products are crafted.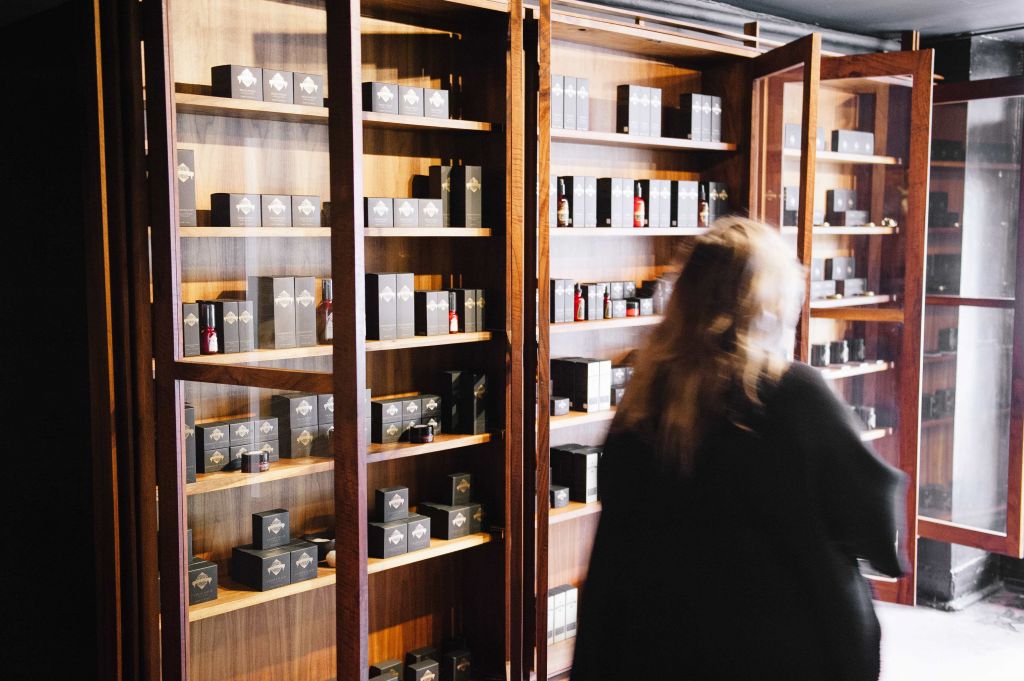 Why did you want to open an In Fiore studio in San Francisco?
I was looking for a place to set up our headquarters. I found the space on Post Street, and I felt it would be interesting to have a storefront where we could really present our aesthetic and tell our story. It's not in a prime retail shopping area, but, when you discover our space, it feels like a special boutique you might stumble upon in Paris. People come in and immediately feel transported because of the cabinetry we built and the exposed brick walls. They are fully immersed in the feeling of who we are. People from all over the world come by when they are in the city. Sometimes I'm on the floor, and they can meet me. Today, in the natural beauty sector, I think the customer enjoys having a connection to the brand and its founder.
What's your distribution strategy?
Our products are sensorial, and they really have to be experienced in person. They require education because they're very complex. We are not item-driven. We sell regimens and a system. We do best when we partner with stockists who have a commitment to education. We tend to do better in brick-and-mortar locations versus websites, although some websites do extremely well because they've really figured out the e-commerce piece, have good content and know how to curate your brand. In the U.S., I've kept a really tight leash on distribution. We are in about 50 stores. We have pulled back a little bit because our growth is through the roof right now, and we want to be smart about how to proceed. In Japan, we have 127 doors, but our partner there has 1,600 doors in its distribution channel. We won't move to 1,600 doors in Asia, but the plan is, in five years, to be in 750. We are at a critical phase where there are big changes on the horizon. With that, comes going back to your supply chain to be able to handle those changes. I have had to really think about how to maintain the integrity I've established. That's so important to me as I scale.
How are you adjusting production?
We are going to start moving our production to France. Our partners, they have started farms. There are two farms that are fully functioning to grow ingredients. Our partners in Japan have this vision that we will grow all of our ingredients. The natural industry isn't very sustainable, and we are depleting resources. That's going to be a very big problem. We are already seeing huge shortages in the availability of jojoba oil and rose hip seed oil. With that, comes adulteration. We are thinking far ahead about how to navigate those waters.
How did your Japanese partnership come about?
An advantage of having our storefront on Post Street is that every opportunity I have ever had has walked through the door. I met a Japanese businessman who lives in New York. He came in, and was enamored by our products and our aesthetic. He was the person who brought Natura Bissé to Japan, and it became a top line there. He wanted to bring our products to Japan. I told him I wasn't interested in a distribution deal. I didn't want to be in 600 doors. He said, "That's not what I'm talking about. I'm talking about the top department stores." He found someone who believed in what we were doing, decided to be our distributor and invest in that venture. In the U.S., Barneys was saying no, but, in Japan, we launched in every Barneys location in Tokyo. We gave them an exclusive for a year and, from there, we went into all the top department stores. It was a huge success. It was so completely different from what was happening here in the U.S. The people that we were working with, though, they didn't really know what they were getting into. It requires a lot of capital to be a distributor. I was thinking, "Do I pull out of Japan or try to find someone else?" Albion came along, and it's one of the top cosmetics companies in Japan. They said, "We want to get into the natural product space, and it's not our expertise. What do you think of us becoming your distributor and also doing a licensing deal?" As a creative person, it was very exciting. They invest millions of dollars in developing new technology. They are developing technology and learning how to work with different natural materials to create the product feel the customer expects. It's all about going to the main beauty floor and competing with conventional brands, not being in the apothecary section that's off to the side.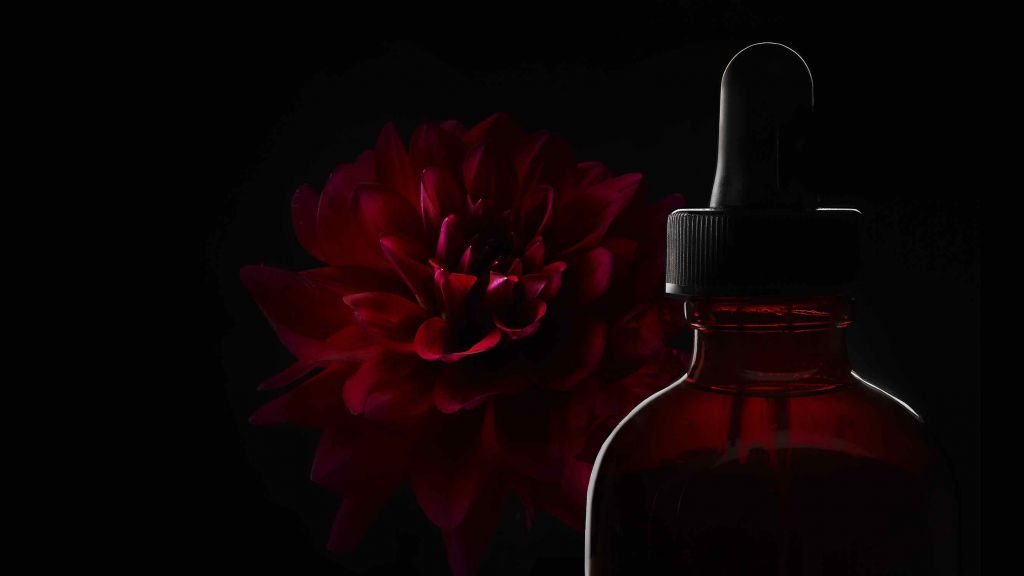 How has your e-commerce business been faring?
The direct-to-consumer piece of our business has been tracking incredibly well. We have been trending at about a 30% increase all year. Considering we don't have as many resources as some companies, I'm very happy with that progress. We have really worked on our content. This year has been all about fine-tuning our story, and putting it out there in a way that's compelling and engages our customer. We still have so much more we could be doing, but the steps we have taken have really improved sales. Over a year ago, we also implemented a strict no-discount policy, and it runs through all our partnerships. We used to do a friends-and-family discount every year. It was an issue because people would wait for it. We felt it really devalued our brand. There are other ways to reward and spoil our customers. When we implemented the no-discount policy, we noticed a huge increase in business.
Amazon, yes or no?
Right now, I am a no. However, Violet Grey is one of our partners. They are working on something, and I'm very open to whatever they are going to come back with. It could end up protecting the brand because there are a lot of grey market sales on Amazon. It sounds to me like Amazon is really interested in getting into the luxury sector, and I think Violet Grey could be the perfect partner for that. If there's a situation where they could integrate their content and design, that would be brilliant.
What's In Fiore's hero product, and how did it come to be?
Our number-one product for the last three years is the Complexe De Fleur serum. I think what people are attracted to is the viscosity and feel of the product. It has an incredibly unique texture. It doesn't feel oily or like a gel. It feels really refreshing. To me, it feels like a true serum. The concept of a serum is really based around water. I like for our emulsions to be wet. Of course, the water in the emulsion isn't just water. We imbue it with plant extracts. The Complexe De Fleur is like a multivitamin for your skin. At In Fiore, we have skincare, body and fragrance. This year, fragrance has grown a lot. The solid perfume business has been trending at a 65% increase. Our body balms are increasing at around 43%. For the first time, they have both moved up into our top 10. We have about 40 SKUs. The natural product space is so saturated with skincare at this point, but fragrance is an untapped area. That makes me excited because it's our forte. We are known for our scents. It's how we tell our story.
Have you had a product fail?
We haven't had a product that was a failure so to speak. Anthroposophical studies influence my work. I came out with a tonic that you could use to move the lymph system. It's a super cool product, but it was too intellectual. I pulled it. If anything, I was just too early. It's not so much that the product failed, but it's about timing and getting the message out there. I rather be known for doing new things than for not doing them. So, I have some products that I have pulled, but they will come back.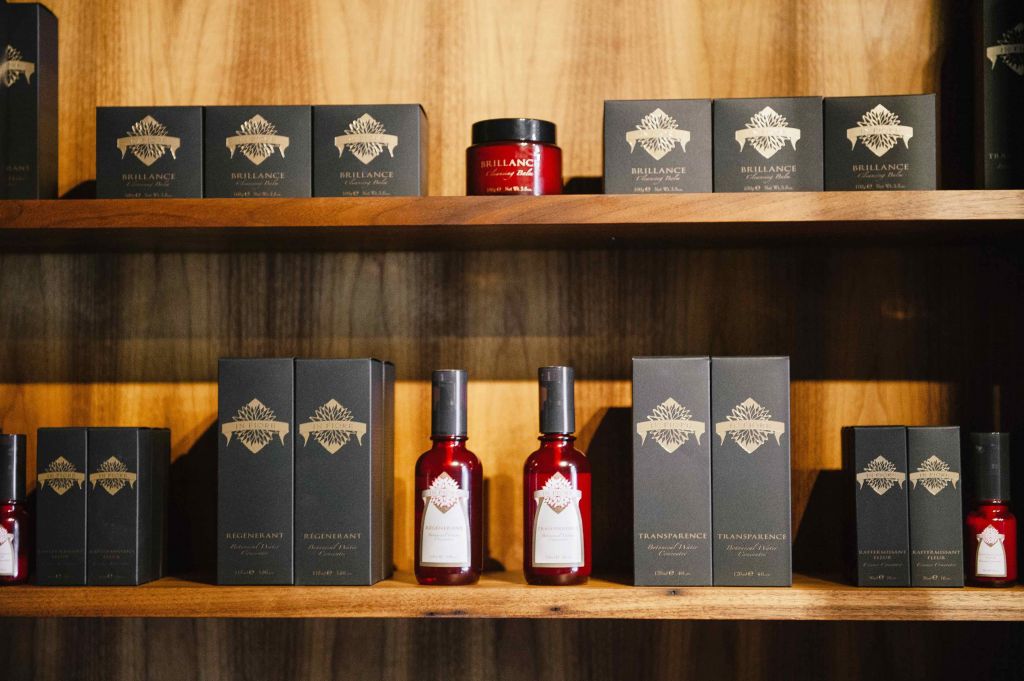 What's the brand's price range?
The price range is $60 to $175. Our products are expensive to produce and, if we were really to take a margin like the industry standard of 85%, our products would be much more expensive. We want people to buy into our whole range, and we don't want them to feel like they can't do that. We balance the cost of goods with the market.
What was the worst day in your business?
The worst day ever at In Fiore was when we had a potential issue in Japan. The Japanese Ministry of Health tests all the products on the market and, if you have one constituent in your product that's not in the label, it's a violation of Japanese pharmaceutical law. They tested one of our products and something showed up that wasn't on the label. It wasn't dangerous or illegal. It just wasn't on the label. I didn't know how that could be. We had our testing, and we were able to prove that testing. We avoided a big problem, but it was so stressful. I don't think I have ever been more stressed in my life. We had to really step up the way we vet ingredients. I became really hyper aware of everything.
You've been able to carefully grow your brand and maintain control. How have you done that?
I was director of stores and was responsible for the profitability of 100 stores. I learned you have to know when to spend and when not to. You need to know when to take risks and when to pull back. If you have a strategy that's not working, don't be attached to it. Be open to changing course. My success didn't happen the way I thought it would. I never planned on distributing in Japan. Then, when Albion came to me with the idea of distributing and licensing, we could effectively scale and master Asia, which is so rare and difficult. I remember getting really emotional because I had to stop and say, "You really weren't dreaming big enough." That really hit home with me. The more open and receptive you are, the more opportunities come your way. Success may not be what you thought it would be.
Have you done any fundraising?
We are actively in the process. Our Japanese partners are putting a tremendous amount of resources into the growth of In Fiore in Asia, and we are going to need to really keep up with that. For so many years, the Japanese partnership required a lot of time, and it took away time from focusing on the U.S. and the European market. Now that I have solidified the Albion deal in Japan, it's really freeing up time to focus on our growth elsewhere. The timing is right for us to bring in some VC money. It's all about changing the supply chain and positioning ourselves for much bigger growth, but I'm not interested in scaling and cutting corners. You have to find likeminded people with the resources that you need.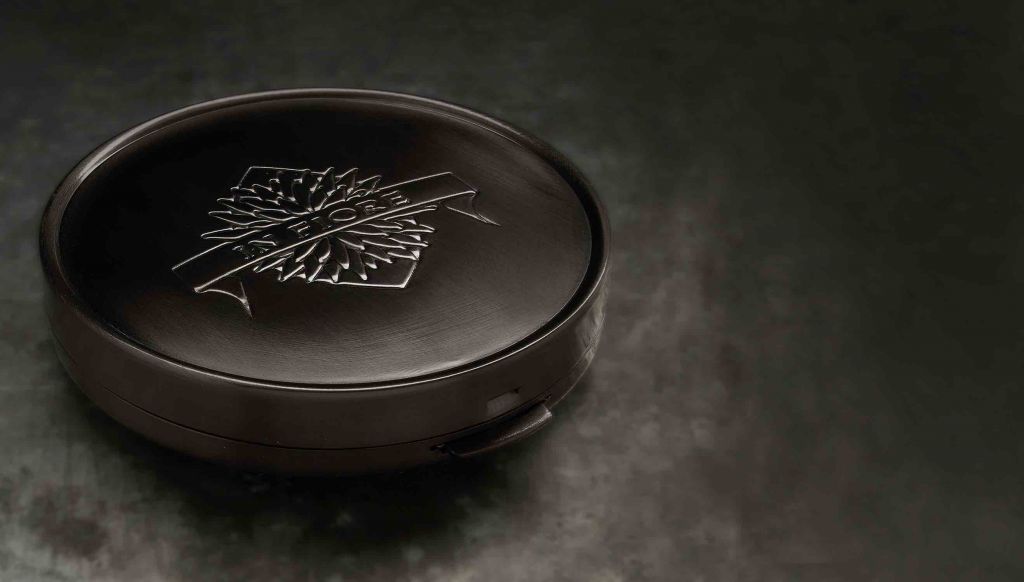 What is one of your big goals for In Fiore?
My dream is to have In Fiore shops in all of the best department stores around the world. I can finally see that happening. I feel it on the horizon.