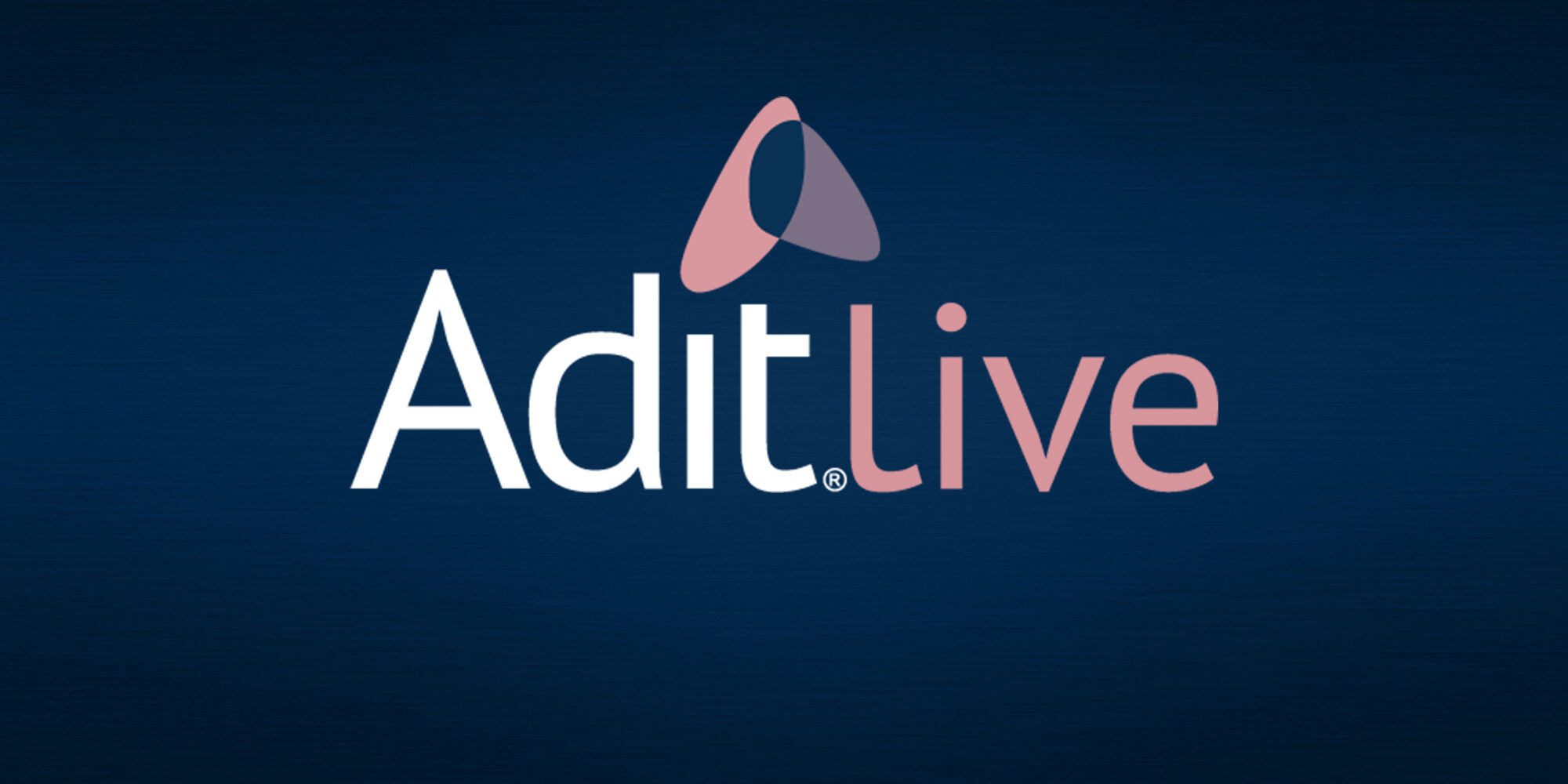 Indie Beauty Media Group Returns To Live Events With Adit Live, Expands Adit Membership Services
Indie Beauty Media Group, parent company of retail success organization Adit and indie beauty business publication Beauty Independent, is returning to events with Adit Live.
The invite-only event will be limited to Adit's member brands and retailers, other top-tier retailers and pre-qualified editors and investors. No tickets will be sold for guest attendance. Adit Live will premiere in Los Angeles on Nov. 2 and 3, and take place downtown at the Magic Box at The Reef.
Adit Live marks IBMG's resumption of live events. The company produced Indie Beauty Expo (IBE) and BeautyX summits from 2015 to 2020, but pressed pause on them at the onset of the coronavirus pandemic. Serving the beauty entrepreneur has always been at the core of IBMG, and customer feedback made the case that well-executed events provide tangible value to brands and retail buyers.
"We were in no way looking to get back into events post-pandemic, but member feedback made it clear that physical events have a place if they are done right," says IBMG founder Nader Naeymi-Rad. "Luckily, we know how to produce a great show."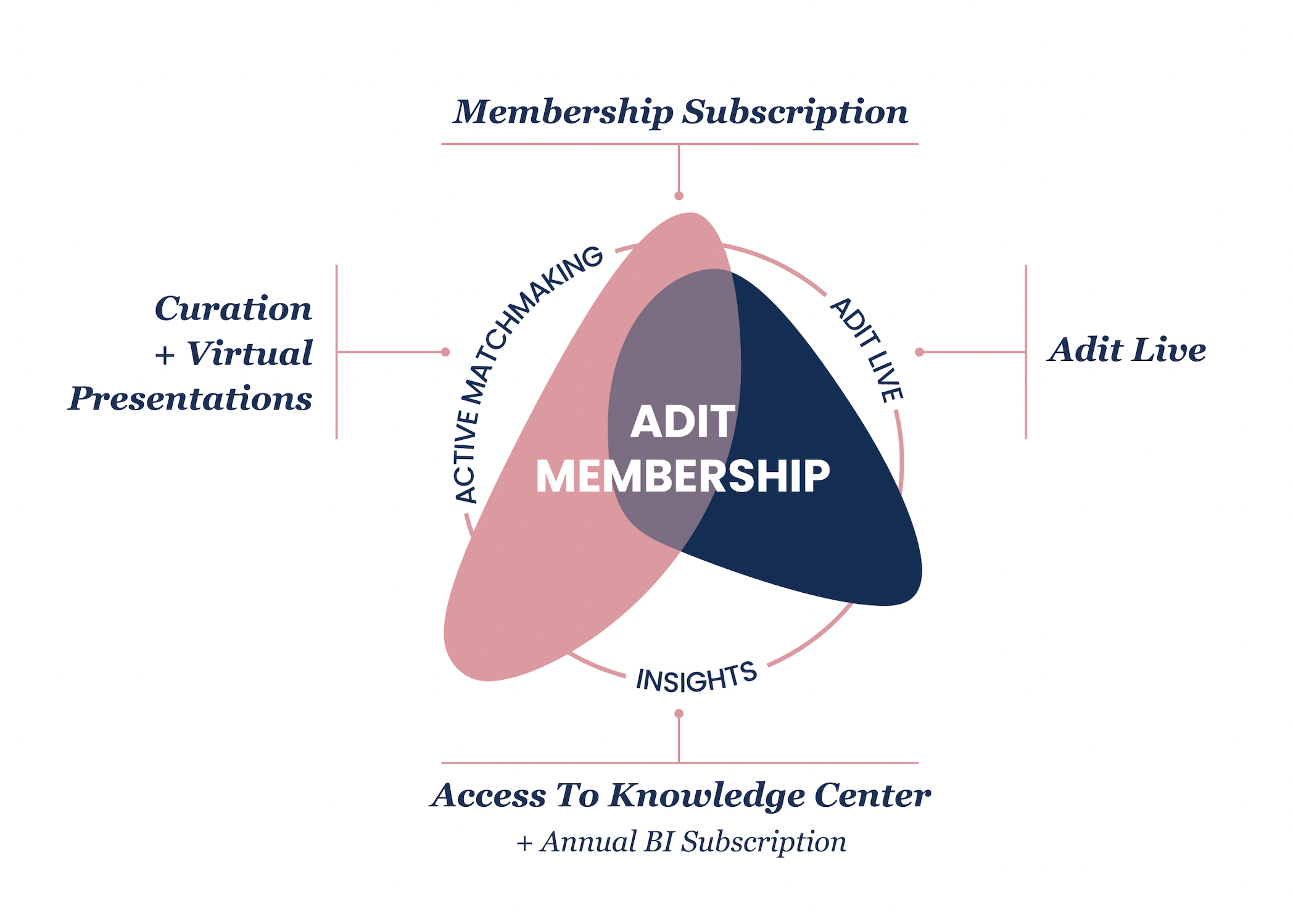 Adit Live will be similar to IBE in its focus on beauty and wellness innovation, and its occurrence in geographically desirable locations with a stylized aesthetic. However, Adit Live will drill down on retail readiness by presenting capable brands prepared to step into retail or scale their current operations rather than very small indie startups. The event will be capped at approximately 70 exhibitors in order to ensure attendees have time to explore the entirety of the show floor to allow every interaction the opportunity to be a quality interaction. 
"We know exactly what retailers are looking for, and more and more, their quest for innovation is balanced by their requirement for retail readiness," says Naeymi-Rad, who reports early demand has been robust. "As a courtesy, we decided to preview the Adit Live concept to existing member brands in early July before making a formal announcement, and demand so far has exceeded our expectations, with almost half the show floor already reserved." Brands not currently members of Adit interested in participating in Adit Live can still apply for membership.
In 2021, Adit's active matchmaking service, which is utilized by a network of than 30 retailers, including Credo, Ulta Beauty, Saks Fifth Avenue, Whole Foods, Grove Collaborative and Flip, facilitated well over 100 retail launches for brands, a figure it projects will substantially rise this year. The organization's service-oriented model revolves around building and maintaining community long term through its membership program and offering its members choices that best suit their needs at any given time.
"In late 2020, we launched Adit as a membership-based remote matchmaking service for brands and retailers—and it has been very successful," says Naeymi-Rad. "Since launch, we have been continuously improving the Adit program. We have added new brands and retailers each month, we have built a comprehensive Knowledge Center of specialized articles and white papers focused on beauty retail, and earlier this year we concluded a partnership with the Good Face Project to enable full ingredient and formula tracking against retailer standards for all Adit Member Brands. No one else offers this."  
Ali Perry-Hatch, founder of clean skincare and body care brand Earth Harbor, has seen great returns since joining Adit in September last year. The brand is available at Whole Foods, Asos, Urban Outfitters and Anthropologie, and it will soon launch at Thrive Market, a partnership assisted by Adit. Perry-Hatch hails Adit's ability to effectively vet and transparently connect the brand with potential retailers that are a good fit for it, and share instrumental feedback from buyers. Adit has advised Perry-Hatch in her efforts to refine Earth Harbor's messaging to better encapsulate its unique value proposition and stand out in buyer presentations. 
After exhibiting at IBE Los Angeles in 2020, where Perry-Hatch met a Whole Foods buyer, she's jumping at the chance to participate in Adit Live. "There's really nothing else out there that comes close to IBE," says Perry-Hatch. "There has been a huge void, and from conversations we've had with other brand founders as well as buyers, we all feel that. Adit Live will bring back that important face-to-face interaction with buyers." She plans to use the event to reconnect with Earth Harbor's current retail partners and present the brand to new potential partners in a personal way.
Zero-waste home and body care brand Good Juju tapped Adit to build its distribution strategy in the United States. Adit facilitated the Vancouver, British Columbia-based brand's launches at The Detox Market and Beauty Heroes. It's also available at Canadian retailers such as Indigo Books and Music, Nature's Fare Market and Choices Markets.
Good Juju founder Alexa Monahan says U.S. retail plays a significant part in the brand's long-term growth goals. "As a small Canadian brand, it was difficult to get the attention of buyers at U.S. retailers prior to joining Adit earlier this year. "There are so many brands, and it's hard to get in front of the right buyers," says Monahan. "Adit has provided us the ability to present our brand to our target retailers in a really easy, effective way, and we've been lucky to get listed with many of the retailers on our target list." She hopes to connect with upscale and green grocery stores during the live November event. 
The beauty industry has transformed since IBE debuted in 2015 during the height of the direct-to-consumer brand craze. Retail has become a critical path even for the best-performing DTC brands due to high customer acquisition costs and algorithm shifts. At the same time, retailers are on the hunt for emerging brands, but selective about the brands they partner with in order to fuel sales productivity. Therefore, having a well-informed retail strategy has become imperative to emerging brands. IBMG's transition from IBE to Adit Live is reflective of the broader transition of indie brands maturing into professional, data-driven, omnichannel organizations that can effectively scale with intentional retail partnerships. 
"I was at IBE's first event in LA in 2016 and what stuck me back then is that they understood very early on how indie beauty will rise. I witnessed first hand over the years the incredible platform they provided, so I was very disappointed when the shows ended," says The Detox Market founder and CEO Romain Gaillard. The Detox Market is one of the retailers confirmed for Adit Live. 
Gaillard is looking forward to using Adit Live to cast a wider net for brands ready to scale and foster deeper connections. He underscores that events aren't a replacement for other tactics, but an enhancement of The Detox Market's overall discovery strategy. "We were one of the first retailers to join Adit and we've been delighted with the efficiency of the program and have onboarded many brands, but we also see an opportunity for a more personal event to work in tandem with their other services," says Gaillard. "Los Angeles is our home market, and we'll be there to support them in November."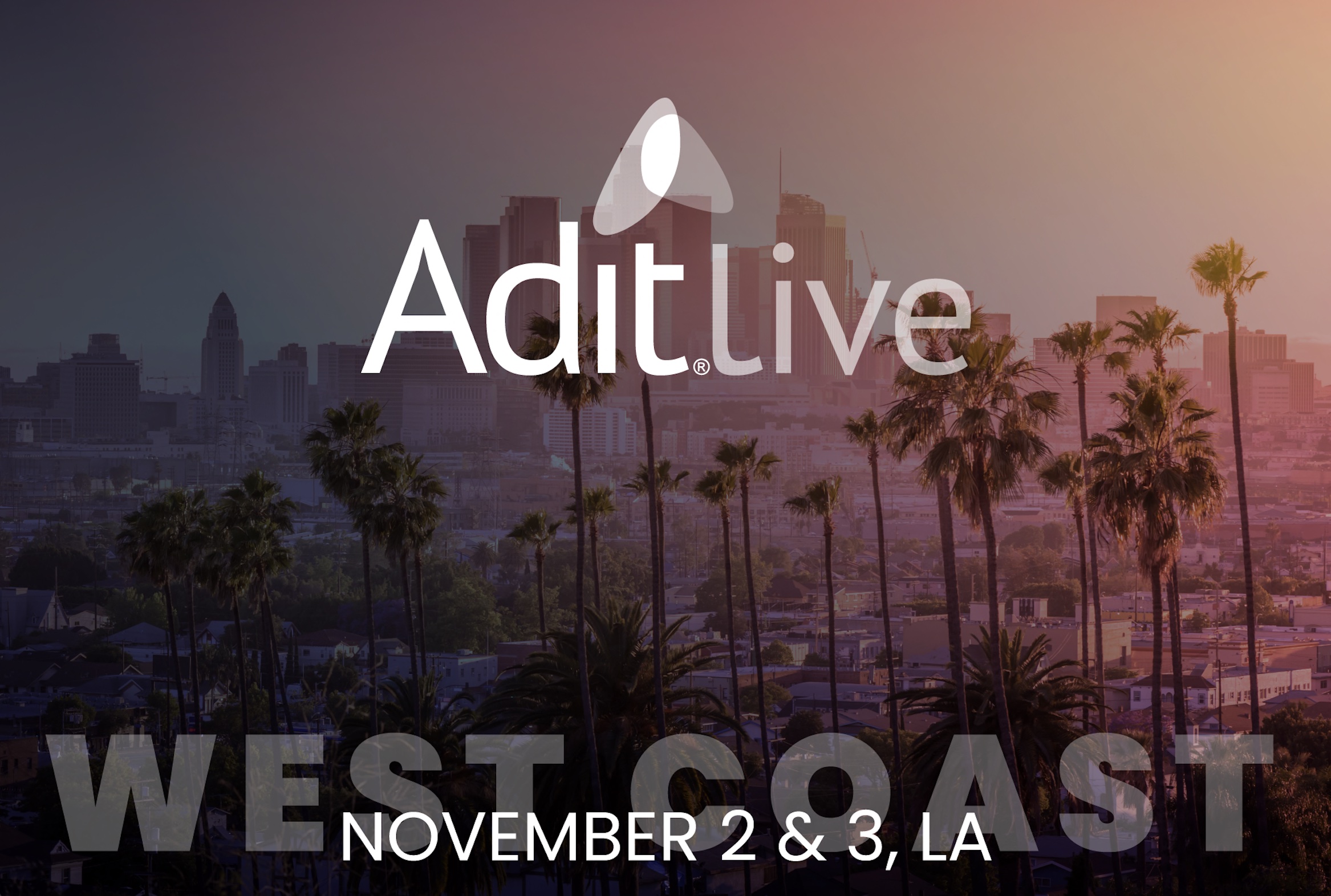 According to Naeymi-Rad, Adit Live is setting out to be different than exhibitions that are just selling spaces or offering up spiffy technologies. He says, "We wanted to create something that had the focus and quality of IBE, but addressed the weakness we always felt the trade show model had as well as the weakness in other retail growth models." 
Currently, he lays out three general options available to brands for growing their retail businesses: online wholesale marketplaces, trade shows or brokers. Naeymi-Rad believes each option has advantages and disadvantages, and views their common flaw to be that they're not connected.  
"Entrepreneurs leading beauty and wellness brands in today's increasingly complex and competitive market shouldn't have to pick between bots, booths or brokers, none of which talk to one another," says Naeymi-Rad. "Entrepreneurs want to be part of a community, one with shared values and goals, and they want access to different options to drive retail success at different stages of brand building. Adit and now Adit Live is a manifestation of this comprehensive omnichannel approach we are delivering on."
Adit will be adding more services, including data and technology products, in the near future along with expanding its live event calendar with other North American and European shows in 2023.