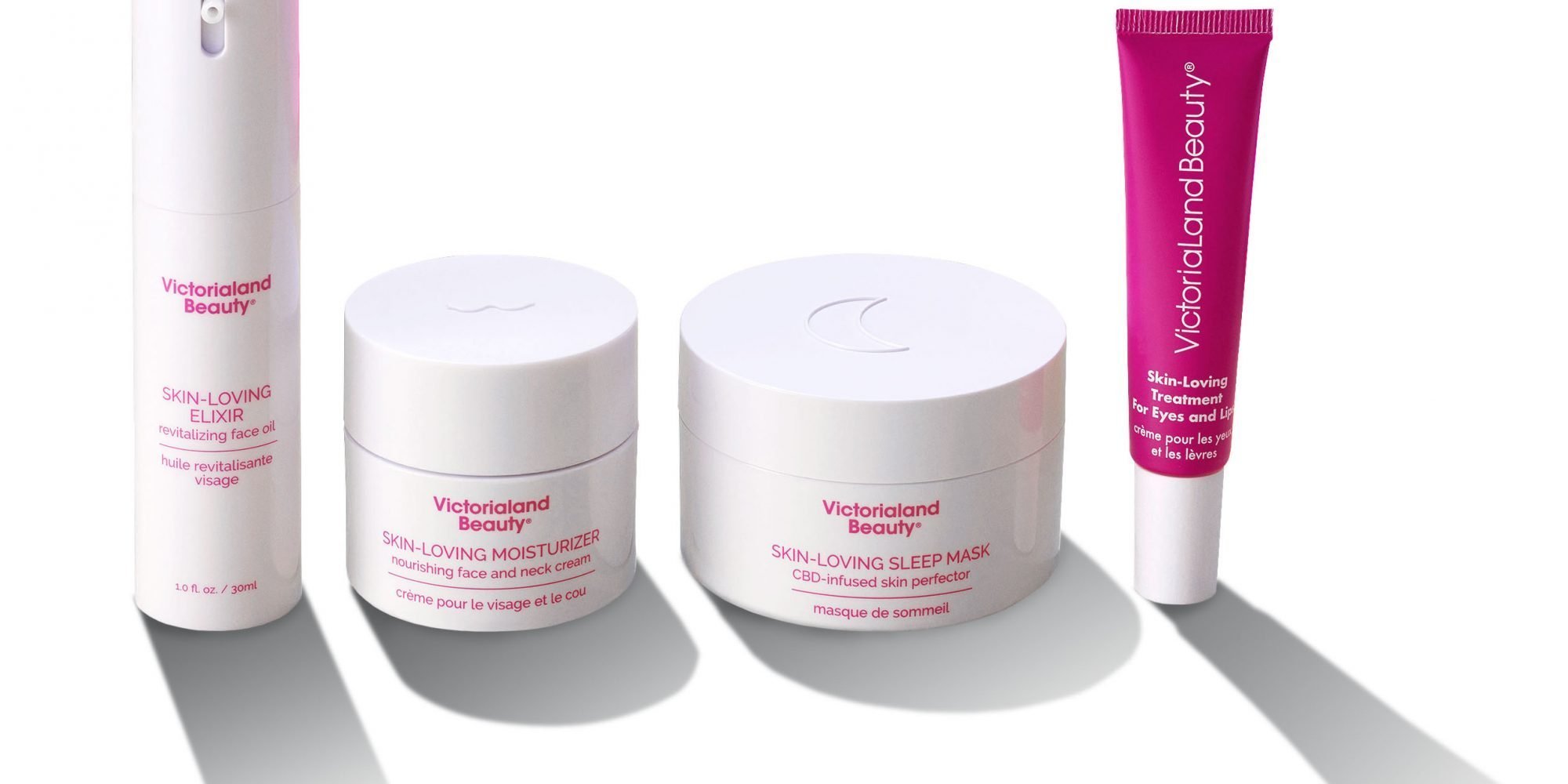 Inspired By Founder Victoria Watts' Son Cyrus, Skincare Brand Victorialand Beauty Introduces Packaging For The Visually Impaired
Before Victorialand Beauty founder Victoria Watts' son Cyrus was born partially blind as a result of the hereditary condition familial exudative vitreoretinopathy that affects retinal blood vessels, visual impairment didn't enter her frame of reference. She admits, "I would never would have given it any thought, to be quite honest."
Having a child without full eyesight changes things quickly. Watts spent hours upon hours shuttling Cyrus to doctors in the ophthalmology department at Boston Children's Hospital who deduced he has some peripheral vision and detects light, and worried endlessly about him adapting to his surroundings. Turns out Cyrus is managing well. Now an active three-year-old, he gets around mostly with touch and sound, and swims and rides horses like many boys his age.
"He is the happiest kid," reports Watts. Of course, her worries haven't completely subsided. She asks, "How is Cyrus going to navigate the world when he is older? How is he going to shower by himself without assistance? That's where the inspiration came from to develop packaging with raised symbols to provide the visually-impaired and blind community with packaging that would give them a sense of independence when they're using it in their homes and are trying to distinguish between a face cream and a night cream."
Motivated by hyperpigmentation that wasn't resolved by the skincare solutions on the market, Watts, a mother of four, originally launched natural skincare specialist Victorialand Beauty in April last year with rather basic packaging. Her desire to add raised symbols for visually-impaired consumers and improve the design to distinguish the brand in the crowded indie beauty field led to a yearlong packaging renovation that's concluded with 11 elevated graphics dubbed the CyR.U.S. System to enable people with low vision to recognize the right products for them.
"It's amazing to me how many people are out there that are visually impaired or blind, and it's also amazing to me that consumer brands aren't taking this into account with their packaging."
Watts worked with Lighthouse, a nonprofit focused on vision loss, to create the tactile graphics. It wasn't a simple process. Early on, Victorialand Beauty ruled out Braille because only around 10% of the visually-impaired population reads it, and Braille occupies a lot of room, which is at a premium on beauty product packaging. The brand switched from glass packaging with silver caps to primarily glossy white plastic packaging because plastic doesn't break if it's dropped.
"We had to make sure we embossed the symbols to a degree that allowed for easy identification of the products. The embossing is at the more extreme end of the spectrum of embossing. The other aspect was choosing the symbols. We tried to come up with symbols that were broad and made sense. That was difficult," explains Watts. "We went through a lot of back and forth about whether we should fill the symbols versus outline them and making a decision was tough."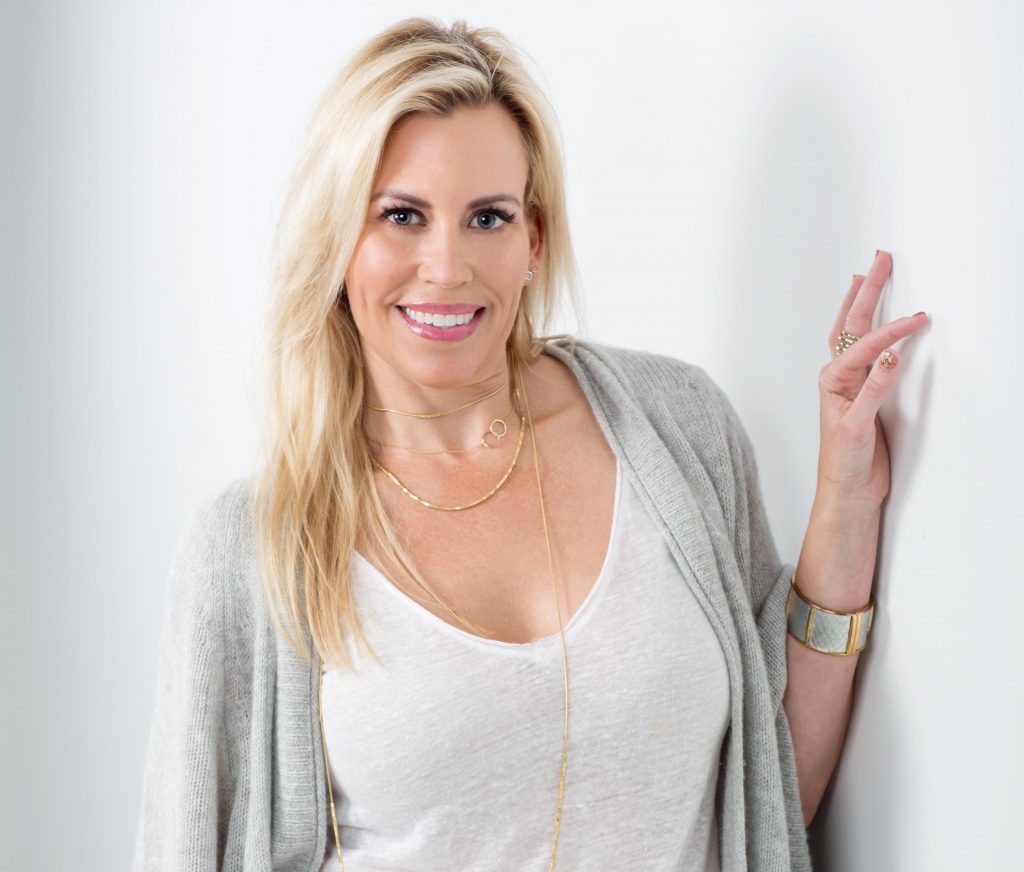 Victorialand Beauty ultimately decided on outlines for the symbols on the tops of its components. On its face oil Skin-Loving Elixir, there's an outline of a drop. The Skin-Loving Sleep Mask features a raised crescent moon; Skin-Loving Moisturizer has a wave to signify moisture; and Skin-Loving Treatment For Eyes And Lips includes an upside-down triangle. Victorialand Beauty's cheery white, pink and yellow exterior carton packaging contains embossed QR codes that customers can scan with their phones to prompt auditory product description and instructions.
"The vision for the brand is to empower women with skin that looks and feels good enough to go naked."
Watts declines to disclose the amount she invested in Victorialand Beauty's packaging revamp, which was accomplished with guidance from the agency Base Beauty. The brand is available on Amazon, and its bestsellers are Skin-Loving Treatment For Eyes And Lips, and Skin-Loving Elixir. "The vision for the brand is to empower women with skin that looks and feels good enough to go naked. We address multiple skin concerns to simplify skincare," says Watts. "In addition to being accessible to everyone, we raise awareness about the visually-impaired and blind community." Victorialand Beauty supports Boston Children's Hospital by donating 2% of sales to its ophthalmology department. Pink glasses represent the brand's giveback program. It hands them out at events and incorporates them into its packaging.
"We deeply appreciate the support and commitment Victorialand Beauty provides that help make the world-class care we provide possible," says Katie Minetti, leadership gifts officer for Boston Children's Hospital Trust. "Our ophthalmology department is one of the few with the expertise to develop and perform delicate eye procedures on newborns and young patients, and we greatly rely on the support of our partners to help us continue our research and advancements so that seeing can become a reality."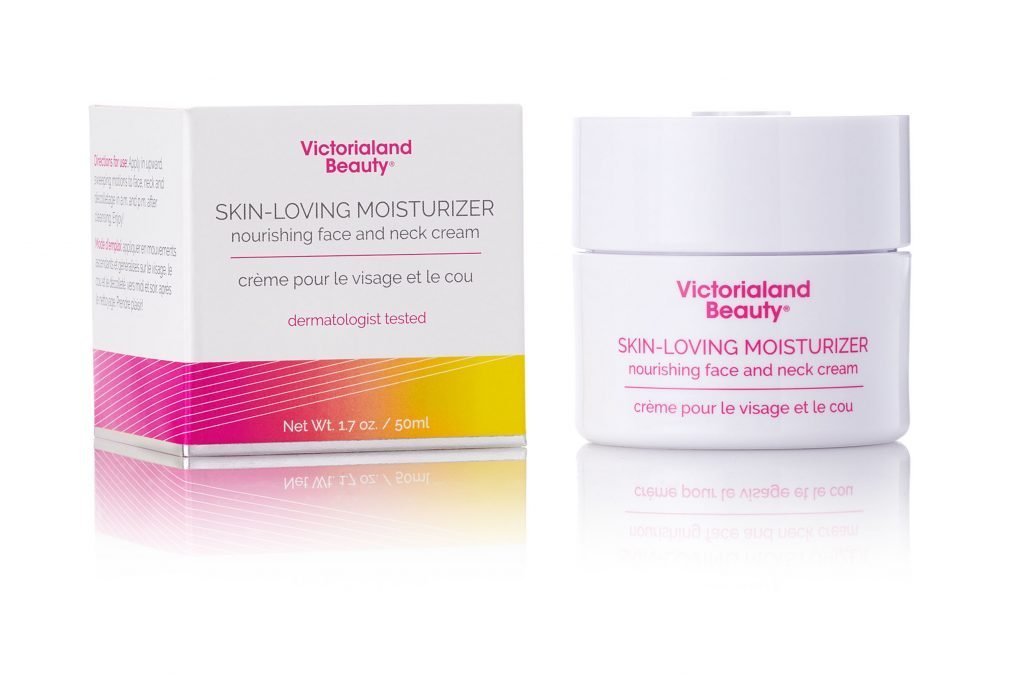 For all the talk of inclusion in the beauty industry, people with disabilities have often been overlooked. However, the tide is turning with brands such as The Vamp Stamp, Kohl Kreatives and Clark's Botanicals paying attention to their needs. Still, visually-impaired consumers have largely been excluded from the beauty conversation—and they constitute a big group to be left out. Watts shares 2 million children globally are visually impaired, and over 1.3 billion people worldwide are affected by visual impairment.
"It's amazing to me how many people are out there that are visually impaired or blind, and it's also amazing to me that consumer brands aren't taking this into account with their packaging," says Watts. "My goal is to encourage other brands to do the same so, when my son is out there in the world, he can be more independent and use products without assistance."