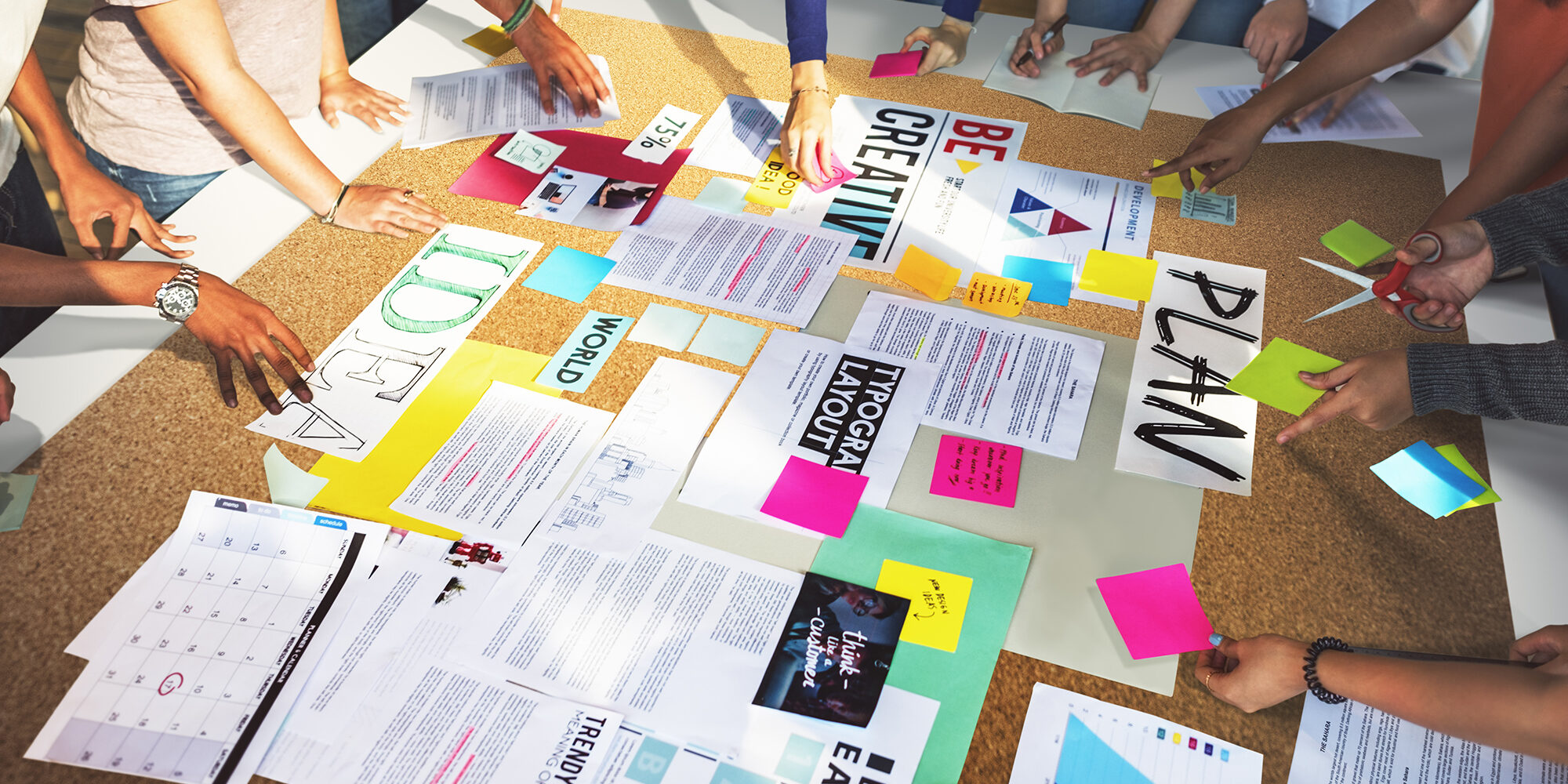 Key Design & Media's Creative Director Keisha Pyzynski On How Brands Get The Most Bang For Their Design Bucks
From conceptualizing packaging and labels to creating social media graphics and website banner ads, graphic design plays an essential part in any marketing strategy, but videos, podcasts, educational posts and
other content possibilities increasingly are playing critical roles in demand-generation tactics. Independently-owned brands often rely on third-party creative agencies to fill their resource and knowledge gaps, but contracting an outside creative team can come with a learning curve in terms of fusing founders' visions with marketing professionals' expertise.
At Key Design & Media, CEO and Creative Director Keisha Pyzynski is sensitive to founders' visions and constraints. "We're a very collaborative team," she says. "We pride ourselves on being personable and reliable to all clients, while trying to provide solutions to those resource and knowledge gaps." Pyzynski started out freelancing in the music industry fashioning album artwork and press kits, but ventured into the beauty space when she opened her own design agency in 2012. Her work struck a chord with natural hair care brands like Camille Rose, Originals by Africa's Best and Eden BodyWorks, and she built the business entirely on client referrals. 
This year, Eden Bodyworks tapped Pyzynski to refresh its labeling. The labels were originally dreamt up by founder Jasmine Lawrence as a teenager, but it was time for the haircare and body care brand sought to update its look. Pyzynski says, "These were like her babies and I was so honored to be a part of the project, but it did present me with a challenge of taking something that was near and dear not only to the founder, but to their customers, and refreshing that concept without losing its brand recognition. "
Pyzynski spoke to Beauty Independent about design and marketing trends, the assets to prioritize when operating on a tight budget, and how she fosters good communication with brands.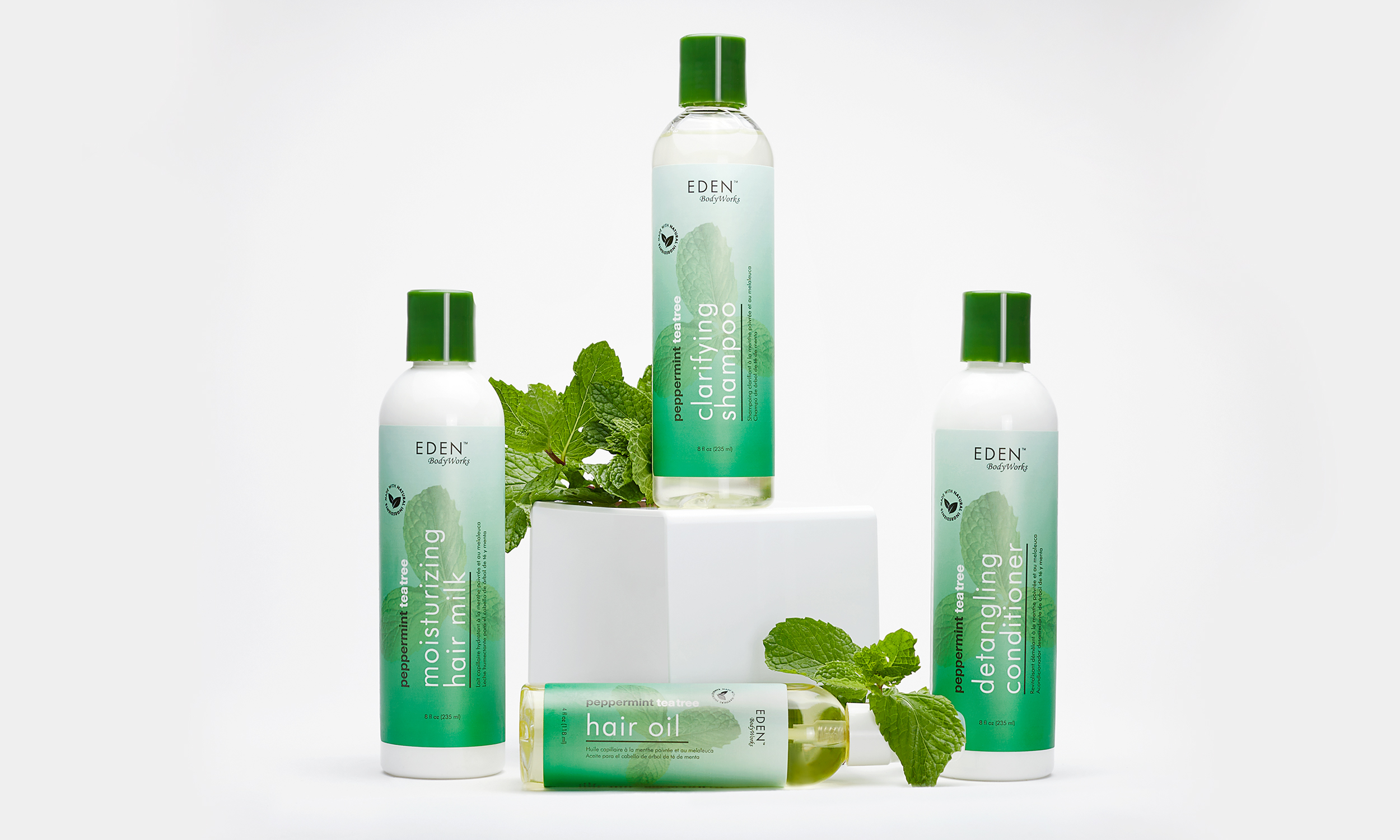 What is step one for developing creative assets? 
Producing a creative brief is so important. The creative brief should lay out what the goal of this visual is, what you want to communicate and who we are communicating with. Because of the way things are moving with social media, everything's trending younger, but you still might have a core base of an older audience that might not be on TikTok. So, when we're designing, we need to know where these assets will be used and who we are targeting because visual elements that are on brand can be attractive to different groups of people.
We perform a strategic analysis as well. Whether it's a new client or an established client with a new project, we try to gain as much insight as possible to learn about their brand story, the messaging, the positioning. It's essential to know who we're designing for and who's consuming the creative assets. The analysis is a mix of a line of questioning, research, pulling their old marketing materials, digging into stats about who's buying their product, and who's following them on social media. It makes for a great formula to deliver effective design and video work.
What are common missteps you see brands make when it comes to creative assets?
One is the inconsistency of creative visuals across all channels. A brand can look one way in store and, then, you go to their social media platform, you wonder if it's the same brand. A lot of brands tend to drift away from their brand guides. We believe that some change is good over time with your consumer, and keeping up with trends and technology is a great thing, but drifting too far away from your core guide can cause things to become inconsistent very quickly.
Another misstep is when founders or executives hire us to produce their creative content ,but they want to kind of drive the creative direction and tell us exactly what should go where versus providing us with their vision and allowing us to develop the direction for their review. It takes away from some of the reasons why you hire a creative in the first place. If a brand can deliver a thorough creative brief, along with their vision, my team is very efficient at driving the creative direction, and recommending the appropriate and most effective deliverables.
How do you address inconsistencies while still keeping with the spirit of what the founder wants?
That's where you bring them back to their brand guideline and understanding the parts of the guide that are important to them, but it's OK to realign, restrategize and revise over time while keeping them visually focused in order to create cohesiveness. In some cases, brands have multiple creatives from different agencies. Brand guides can help everyone stay aligned and move collectively rather than individually. They might hire a graphic designer from Key Design & Media, but their videographer might be in LA working at another agency.
It's important that everyone communicates with one another and is always on the same page so that we can develop cohesive assets and address those inconsistencies. If you can get your photographer, videographer, graphic designer and creative director in a brainstorming session and be able to collaborate, we can deliver some extremely effective, communicative pieces across all of the brand touch points.
When it comes to trying to enhance things, I tend to use subtle changes over time to begin to take things to the next level. That can result in some evolution and growth, but still stay rooted. It's important to trust your creative agency. We're not trying to take away from what you have envisioned. We just want to mold and push you into an elevated direction and produce work that communicates effectively. We are educated, skilled and experienced in these areas, and love to apply that knowledge to your brand's creative needs. It can be a hard balance of trying to give clients what they want versus what you know they need. At Key Design & Media, we believe that communication is the key to solving a lot of the inconsistencies. 
How often should a brand be updating the look and feel of its collateral?
Annually you should have what I like to call realignments where you look at all of your creative pieces throughout the year. How did they perform? Did they communicate your brand message as effectively as possible? Are there new trends on the rise that might require us to modify things like our fonts or creative direction? How did our consumers perceive our visuals in our campaigns throughout the year?
These are all important questions when you're considering making any changes to your brand's visual elements. If things are working, I wouldn't suggest changing anything. I believe it's always important to be aware of trends and find ways to creatively implement them and evolve, but still stay true to what your consumer and your followers are used to seeing from your brand visually. It's a tricky, yet healthy balance.
What are trends you are seeing in the marketing and design space?
As far as design, we are starting to see that less is more. Brands are starting to go bolder, but are losing the clutter and getting straight to the point on their packaging. It's so important that your packaging is easily recognizable on shelf and across social media platforms. And, then, of course, having environmentally friendly packaging aspects is very trendy. Many brands are picking up on this and making changes to meet sustainability initiatives. In terms of video, snackable short content is the preferred method, thanks to platforms like Instagram Reels and TikTok. The shorter, the better. The consumer definitely wants to be entertained, and we see brands stepping out being a little bit more personable, showing more of the brand personality via short clips. 
For brands with limited budgets, what are key investments you recommend them making in design and marketing?
Video. It has a stigma that it's expensive, and it can be, but video is so important. There are a lot of avenues to produce decent quality video at an affordable rate and because of the constant growth of social platforms like Instagram, TikTok and even Facebook, brands need original, branded content to speak to their consumers so producing video content is so valuable. They can create educational clips showing the product's features or application. They can entertain showing their brand personality. Those things can drive results for brand engagement and campaigns.
The second service I would say is graphic design. As much as I hear people complain that graphics don't produce high engagement on social media because that's what everyone's focused on, I feel very strongly that graphic design is an essential visual tool in communication. Design is everywhere, it's not just on social media. Print billboards, product packaging, ads and signage, you will always need some version of those things, and you should always have professional versions ready to go. Canva can do things on social media to get you by, but you'll need a professional graphic designer that understands printing specs and guidelines and things of that nature. When it comes to social media, video is better for driving your comments, likes, views and engagement, but images are better online for click-throughs, in my opinion.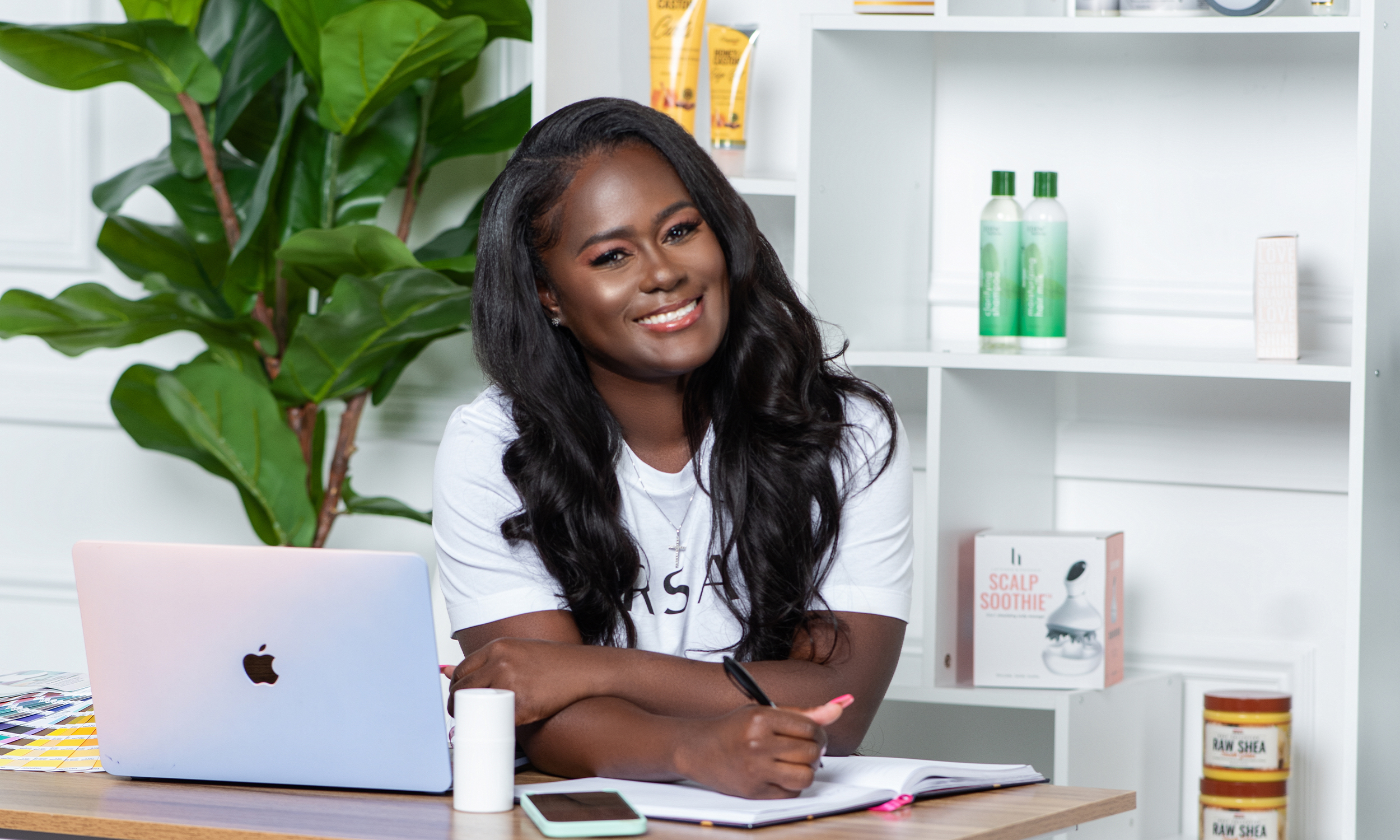 What is your cost structure at Key Design & Media?
We work on a minimum 3-month retainer for graphic design projects, that way there's a monthly commitment from myself, my team and from the brand, and we can build a relationship and build some consistency among the assets. You can receive a certain number of design assets per month for a set price. Brands love that because they can keep their budgets consistent throughout the year. Video production is priced per project, and it can be as minimal or as large as you want in regards to price. It all depends on your vision, the location, if you need models, if you need props, all of those things drive the cost structure for video production. At Key Design & Media, we always try to recommend deliverables that fit within a brand's budget. 
We happen to be speaking on the anniversary of George Floyd's murder. As Black female leading a company, what do you hope to see in the future for your community and other Black female-owned businesses?
As a Black female creative entrepreneur, I hope to see the continued conversations and acts of inclusion. I hate that it took something of that magnitude for people around the world to come together and to understand the importance of Black lives. I think that the spotlight that has been placed on Black creatives, entrepreneurs and beauty founders by larger corporations is beautiful, but long overdue. It must continue. We've been so innovative in culture, design, music and beauty for so long. 2020 was a rough year for everyone between the social injustices and the pandemic. I am honored to see my clients weather the storm and make it through. And, as a creative, I am blessed to have been able to weather it alongside them.
If you are interested in working with Key Design & Media or learning ways to improve your visual marketing assets, email info@keydesignmedia.com or visit keydesignmedia.com