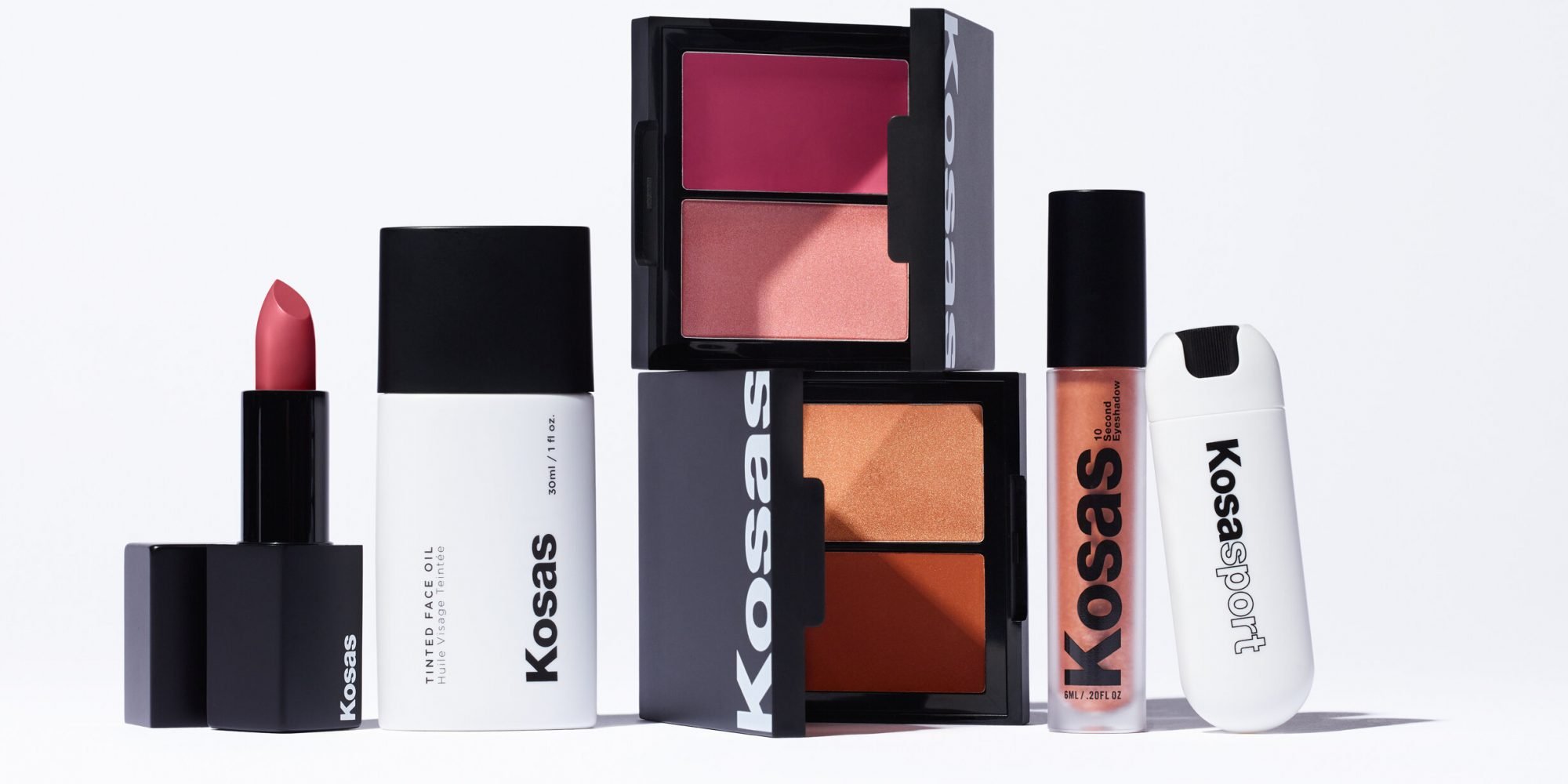 Kosas On The Rise: The Clean Beauty Brand Secures Series B Funding
Is Sheena Yaitanes the Estée Lauder of our age?
A lot of investors think so. In fact, enough think so that her brand Kosas has reeled in a series B funding round led by Erewhon, Califia Farms and Blue Apron backer Stripes with participation from the firms CircleUp, Beechwood Capital and Imaginary Ventures, and influencer couples Abe Cohen and Leandra Medine of ManRepeller, and Brandon and Arielle Charnas of Something Navy. Kosas declined to disclose the amount it raised in the series B round. In 2018, the brand completed a series A round estimated to have injected $2 million into its business.
"This series B is very important to us, and it's different from our series A, which was just when we were getting a foothold in the marketplace. Now, we have really strong distribution partners and a deep community of really amazing people that are really connected to the brand. This series B is about building the company that will help us scale the brand," says Yaitanes. "It was important for us to partner with people who really understand the formula behind scaling a consumer brand."
Kosas started in 2015 with four lipsticks housed in square, matte black packaging. The anti-liquid lipsticks, their neutral shades didn't mask the mouth. Instead, Yaitanes says they delivered "an enhanced version of yourself." Even at its earliest stage, Kosas was about more than merchandise. Prior to its launch, Yaitanes, who studied chemistry, biology and art in college, hadn't been overly impressed with the makeup she'd tried. It didn't work for or resonate with her. "Makeup brands were made for bold glam girls," she told Beauty Independent in an interview last year. "I'm not a bold glam girl, but I love makeup."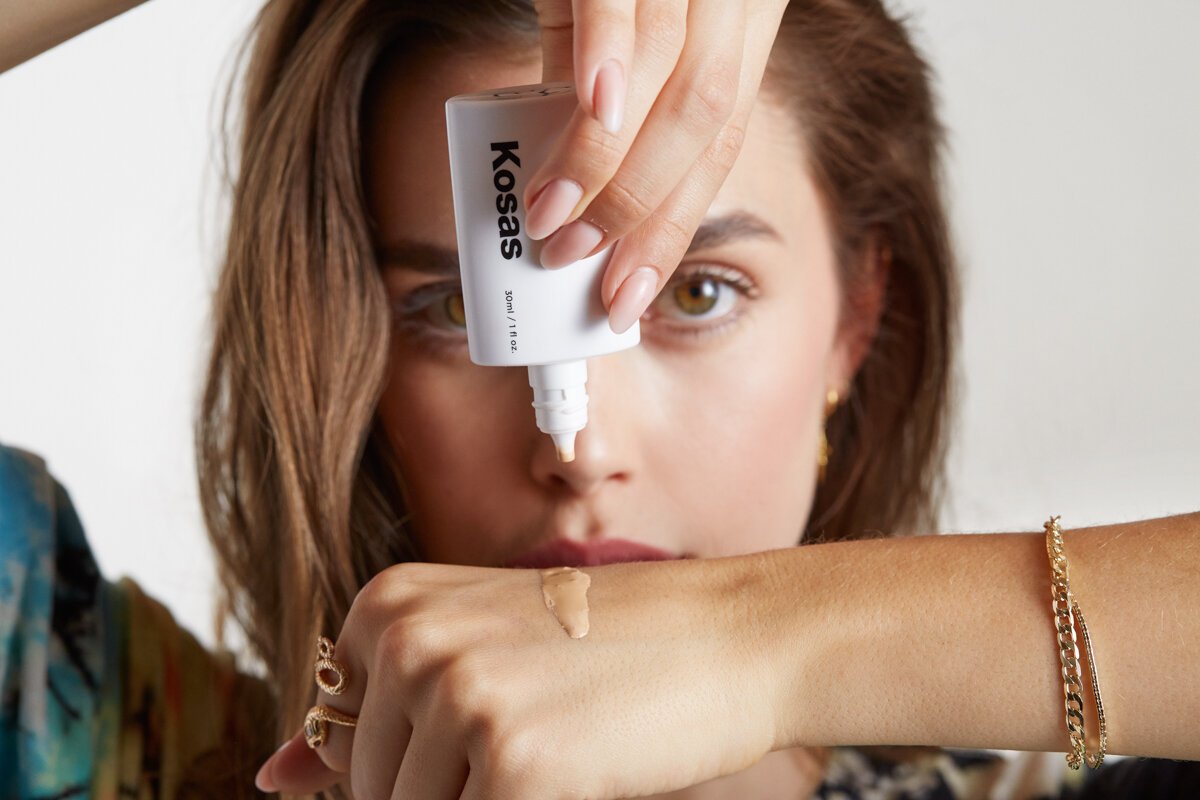 Yaitanes set out to craft a brand—not simply lipsticks—that was both cool and clean, effortless and effective, scientific and stylish, and unisex and feminine. It eliminated ingredients being reconsidered in the clean beauty segment such as parabens, silicones, sulfates and phthalates, and abutted skincare with botanicals to nourish skin while accentuating it. As Kosas was establishing itself, Phoebe Philo was turning Celine into the essence of sleek urban minimalism, and Yaitanes had a similar aspiration for her brand.
"To me, Kosas is a clean beauty brand that is redefining the face of beauty," she says. "It's beauty on your terms, but, most importantly, it's makeup that supports your skin through deep science and super unique formulations." Karen Kenworthy, a partner at Stripes, stated, "Kosas stands for everything we believe in as investors in consumer brands—a strong and unique brand voice, a passionate founder who is adamant on product differentiation and efficacy, remarkable innovative DNA, and just great product. They're building their clean product line around a makeup-meets-skincare ethos with a focus on inclusivity, simplicity and quality."
"To me, Kosas is a clean beauty brand that is redefining the face of beauty. It's beauty on your terms."
Not everybody grasped Kosas at the beginning. Yaitanes told Beauty Independent previously that a French retailer informed her Kosas's packaging was "too strong." She figures, "It was the French way of saying it was too masculine." But the brand won powerful fans. Shortly after its debut, Kosas appeared in T Magazine's "On The Verge" column, and entered Violet Grey and Goop to validate its chic bona fides. In January 2019, the brand arrived at Sephora.
Today, Kosas's distribution network encompasses 220 retailers. Mecca, Credo, The Detox Market, Revolve, Nordstrom, Net-a-Porter, Cult Beauty and Neiman Marcus have joined Goop, Violet Grey and Sephora on its stockist roster. The brand reveals it's the No. 5 clean cosmetics brand on Sephora's website and the No. 4 clean cosmetics brand in its stores. From 2018 to 2019, its sales spiked 409%. Industry sources informed WWD that Kosas generated $20 million in sales last year and is on track to hit $50 million to $60 million this year.
Currently, Kosas has exposure in clean beauty endcaps at Sephora's nearly 500 locations in Canada and the United States, and dedicated installations in 45 doors. Its Sephora door count with dedicated space is slated to jump by 100 in 2020. Next year, Kosas anticipates breaking into a brick-and-mortar U.K. retailer and amplifying its Mecca availability. It will also magnify marketing efforts with pop-ups, billboards and influencer relationships. Since 2018, Kosas has erected billboards in Los Angeles, and it's widening its out-of-home campaign to additional cities. In New York, the brand will be featured in subway advertising and wheatpaste posters.
"If you commute in LA, you tend to go the same way all the time, and we are there for you to see us," says Yaitanes. "It's easy to scroll past digital post, and it's important for us to have a presence outside of digital because we aren't purely a dot.com."
"They're building their clean product line around a makeup-meets-skincare ethos with a focus on inclusivity, simplicity and quality."
On the merchandise front, Kosas has moved beyond lipsticks to assemble an assortment of 73 stockkeeping units. Six months following the premiere of the four initial lipsticks, the brand doubled its lipstick offering. Eighteen months following the lipstick expansion, it delved into blush and, in another eight months, it leapt into the complexion category with the foundation Tinted Face Oil. Subsequently, Kosas rolled out hyaluronic lip balm, high-intensity blush, eyeshadow and lip gloss. Tinted Face Oil is its bestseller. The brand's prices range from $18 to $42.
Kosas is further pushing into the complexion category. On Feb. 18, it will release Revealer Concealer. Priced at $28, Yaitanes says the concealer will flip "the entire concept of concealing or hiding on its head and really talk about brightening, and revealing the parts of ourselves we want people to see. It's truly a makeup and skincare hybrid," she says. "It's kind of like if your eye cream, spot treatment and concealer were wrapped up in one product. It works as a concealer and, when you take it off, it reveals better skin underneath."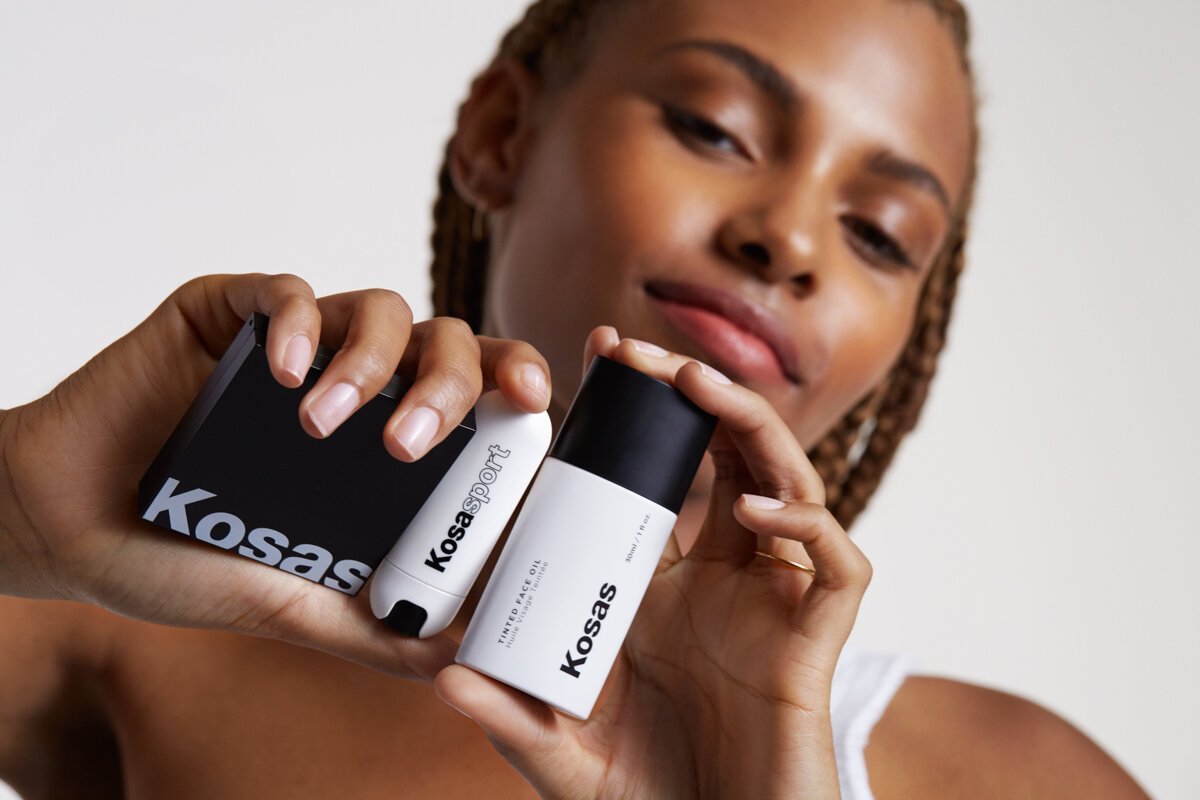 Kosas is putting series B funds toward hiring a head of product development and CMO, but Yaitanes will remain entrenched in the brand's product development and marketing processes. "I really want to build a team around myself so I can continue to do [the product development] and the creative," she says, sharing Kosas has 25 employees at the moment. "Creative storytelling is very important to me, and that's the place where I get to tell a somewhat autobiographical story that's represented through the brand."
The funding comes as interest from strategic players, private equity firms and venture capitalists in clean beauty brands is rising. In 2019, Shiseido acquired Drunk Elephant for $845 million, Unilever snapped up Tatcha for $500 million, and SC Johnson purchased Oars + Alps for a reported $20 million. Over the past two years, True Botanicals, Ilia, Lawless Beauty, Briogeo and Skylar are among the clean beauty brands that have received funding.
Does Yaitanes envision Kosas perhaps planting a clean beauty flag in Estée Lauder Cos. Inc.'s portfolio? Asked about that possibility, she responds the brand is "building really deep connections with women more than anything, growing the trust and having a two-way conversation with her. The only way I can really develop products is by understanding how women use products, how they live and what their challenges are. My focus is on making makeup that really fits into their lives and becomes part of their daily routines." Sounds like an answer Estée Lauder might give.