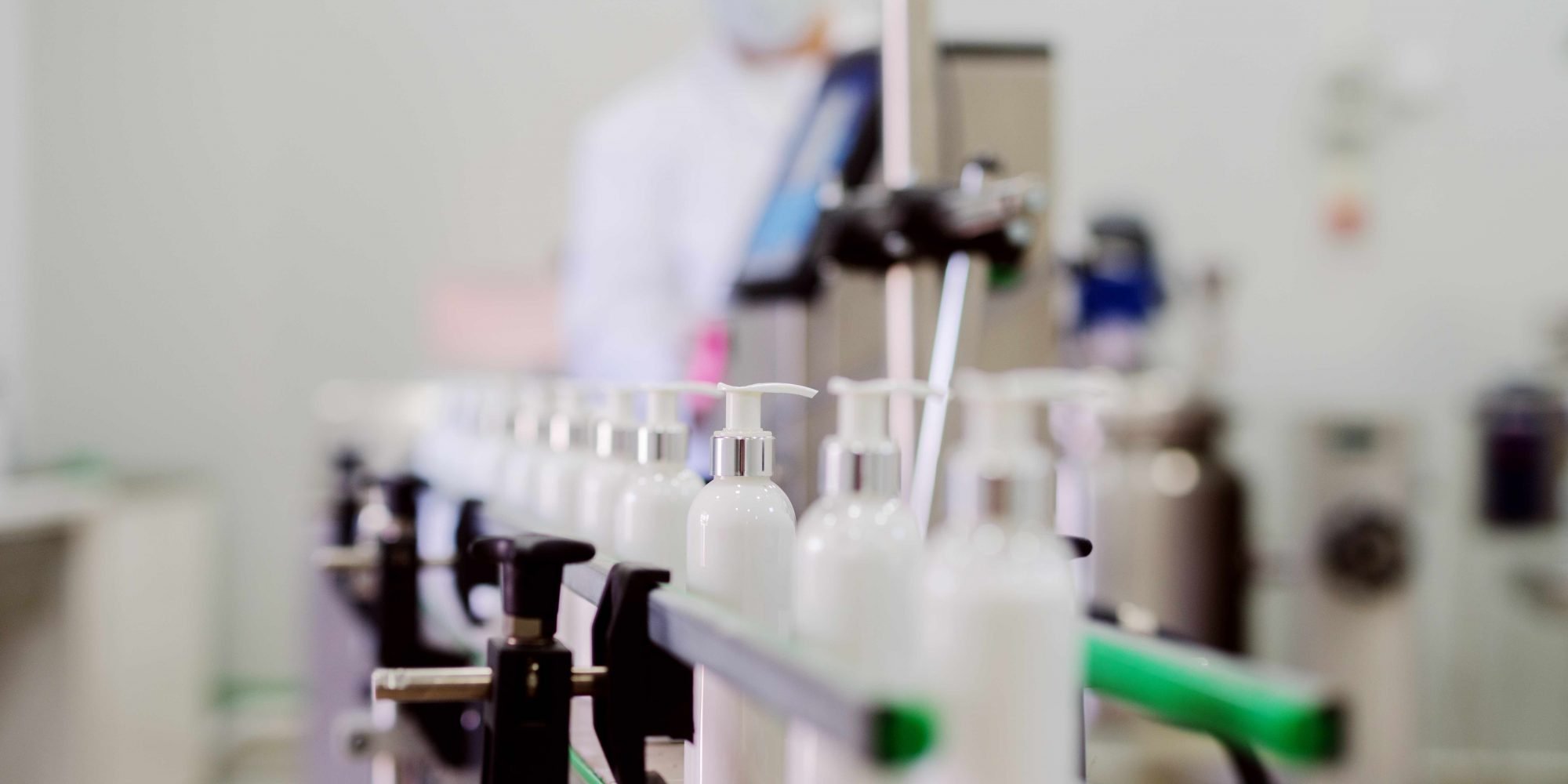 I Lead A Skincare Manufacturer, And Here's How The Pandemic Changed My Business
During over a quarter century in business, skincare manufacturer Cosmetic Solutions has survived wars, economic downturns, natural disasters and countless beauty trends, many no doubt unwise. The challenge of the pandemic, though, is of a completely different magnitude. "We are essentially looking at three months—so, an entire quarter of 2020—that we just have to write off as sales being lost," says Warren Becker, CEO of Cosmetic Solutions, speaking of the beauty industry. To guide the company, which private equity firm Lee Equity Partners acquired last year, through the difficult period, he's had to simultaneously make quick decisions (specifically, leaping onto the hand sanitizer bandwagon) and have a long-term view to position operations for future viability. Here, Becker shares what it's been like to adapt Cosmetic Solutions to give it a chance to stick around for another quarter century:
The company was originally founded by my uncle, Hilton Becker, who is a plastic surgeon. He invented the adjustable breast implant. In the late '80s, his patients were having adverse reactions to products on the market, and he wanted to create a line of natural products. Together with my father, Mervyn, who was in the garment industry in New York, they developed a line of clean products out of 100 square feet in my uncle's plastic surgery office. They were ahead of their time. The first three products were single ingredient products: glycolic acid for exfoliation, hyaluronic acid for moisturization, and squalene for even deeper moisturization.
For the first five years, it was primarily a branded line distributed to plastic surgeons and dermatologists. In the early to mid-'90s, we started to private label for doctors. This was right around the time of all the big doctor brands you have today like Murad, Perricone MD and Dr. Dennis Gross. As doctor brands started to move into retail, our business grew. From there, we started to service retail brands, spas, salons and early internet sellers. Today, we manufacture thousands of products and work with close to a thousand different clients. We still work with doctors, but also with clients all the way up to the P&G's and Unilever's of the world. We have brands in Ulta and Sephora. We operate out of a 90,000-square-foot facility and have about 150 employees.
Last year was a big year for us and the industry as a whole. Our business was on a high-growth trajectory, and we were manufacturing a lot of premium skincare products. We were probably doing 1 million to 2 million units a month at our facility. In the beginning of the year when the news started to break about the pandemic, we early on saw the market shifting to hygiene products. We immediately said, "We want to create a line of sanitizer products—basic hand sanitizers, sprays, gels and foams to service the market—but we also want to create a longer-term category around antimicrobials, so moisturizing hand lotions and facial serums with antimicrobial properties, even body products with antimicrobial properties."
"If, on a normal day, we were getting 40 to 50 calls, 70% of them were sanitizer-related."
In our business, we probably didn't see the effects of the pandemic until the end of March/early April. A lot of the orders I have in my system I receive months in advance, and I had a backlog heading into it. The retail business saw the impacts two to three weeks before we did, but, in early April, customers were pulling back on reorders and pushing products back. To ramp up hand sanitizers, we needed to look at our manufacturing operation and make sure that, from a safety perspective, we were good to manufacture them. We had to look at getting explosive-proof mixing equipment and storage for alcohol. Also, we had to look at different filling equipment for products with high alcohol content. For some companies, it could be a big investment. We manufacture tens of thousands of unique items, and we are flexible. A lot of the equipment I had, but we had to order a new tank and mixer. It wasn't an exorbitant cost based on the scale we do.
We have retained the majority of our workers. Office employees that can work from home are working from home. We put in place strict social-distancing policies. We have daily no-contact temperature checks. Masks are mandatory, and we have extensive sanitization procedures. We have done a complete overhaul of our protocols and procedures as far as health and safety. We've been very lucky that our entire staff and all of our families are keeping well and are healthy.
We may have fared a bit better than the rest of the industry because our customers are strong in e-commerce and a lot of the brick-and-mortar business they did transitioned to e-commerce. Our business is down 15% to 20% from where we budgeted. So, we had about 20% of our capacity that we dedicated to sanitizer. We converted two lines out of our 10 lines to hand sanitizer lines. In March and April, we got a lot of hand sanitizer orders. If, on a normal day, we were getting 40 to 50 calls, 70% of them were sanitizer-related. Packaging availability started to become a challenge because everybody was making sanitizer. Basic plastic bottles and pumps were hard to find.
If we are running let's call it 500,000 units a week, 100,000 of that is in the sanitizer business right now. I am starting to see the demand slow because a lot of the staple sanitizer brands are coming back with stock, and China is starting to flood the market with Chinese-made product, which is much more economical than product made in the U.S. For U.S. manufacturers, the pricing is going to start to come under pressure, especially for manufacturers like us where it's not our core business. We want to figure out how to navigate the situation and decide whether we want to stay in the space or leave it. We really jumped in it to try to do some good as a company and to make sure that our business could sustain in an uncertain time. We were thinking about our employees and our families, and this is work that we can do and keep the lights on.
"This is going to be a different industry."
As a business owner and executive, it's been very stressful. You have the day-to-day pressures of the business, and you also have all these exterior pressures from the media and at home. My main priority is the health of our employees and the support we are providing our customers to get through this. We've been fortunate that our office has remained open, and I'm coming into the office every day. In the short term, I think we are going to see more domestic manufacturing, but, in the long term, I believe it will revert back. At the end of the day, this is a capitalistic society and, with the pricing from overseas manufacturing, you just can't complete in the U.S. Certain players will have the capital to bring their manufacturing stateside, but, in our space, the low cost and mass market brands will still be doing business overseas. It's different for us because we operate in a prestige category dominated by U.S.- and European-made products.
I believe there are going to be a lot of companies that emerge from this stronger. There are also going to be some smaller and possibly bigger companies that aren't going to survive. It really depends on their cash flow management strategies. Unfortunately, I don't think all of the brands in this space are going to emerge from the pandemic. This is going to be a different industry. Stores like Ulta and Sephora have to figure out how to revise their user experience because consumers can't try product anymore. We have some unit-dose capabilities, so I think we will look at beauty sampling moving forward as an area of opportunity we're going to pursue. We are also building out longer-term hygiene and antimicrobial-related skincare products. I think overall skin health and wellness will be strong coming out of this.