Liberty London Responds To Consumer Demand For Cruelty-Free, Organic And Vegan Brands With Conscious Beauty Campaign
After noticing searches for vegan beauty on its website spike 135% and sales of conscious brands rise 43%, Liberty London decided to respond to the intensifying interest in ethical consumption.
This month, storied retailer initiated its first Conscious Beauty Campaign spotlighting brands that care about doing good as well as their customers' looking good. Independent and niche cruelty-free, organic or vegan brands, including Seed to Skin, Herbivore, Aurelia Probiotic Skincare, Truthbrush, Montamonta, Senteurs D'Orient, Austin Austin, Corpus and Sana Jardin, feature prominently in its effort.
"We consider Liberty as a destination for discovery, it's part of our DNA and was installed by the brand by Arthur Liberty himself who sought to fill his shop with the finest quality, never-before-seen goods from around the world," says Emily Bell, a beauty buyer at Liberty. "We consider our beauty edit an homage to his way of thinking. Our independent brand offering plays an important role in our beauty hall, and the Liberty customer is always open and ready to embrace them."
For emerging brands, Liberty provides high-profile exposure in a flourishing destination. Its central London location close to Oxford and Bond Streets attracts plenty of footfall. To ensure shoppers are aware of the Conscious Beauty program, Liberty outfitted its windows with recycled materials. Long before the program, however, its neo-Tudor building from 1924 struck a sustainable chord. It uses 24,000 cubic feet of reclaimed wood from decommissioned ships.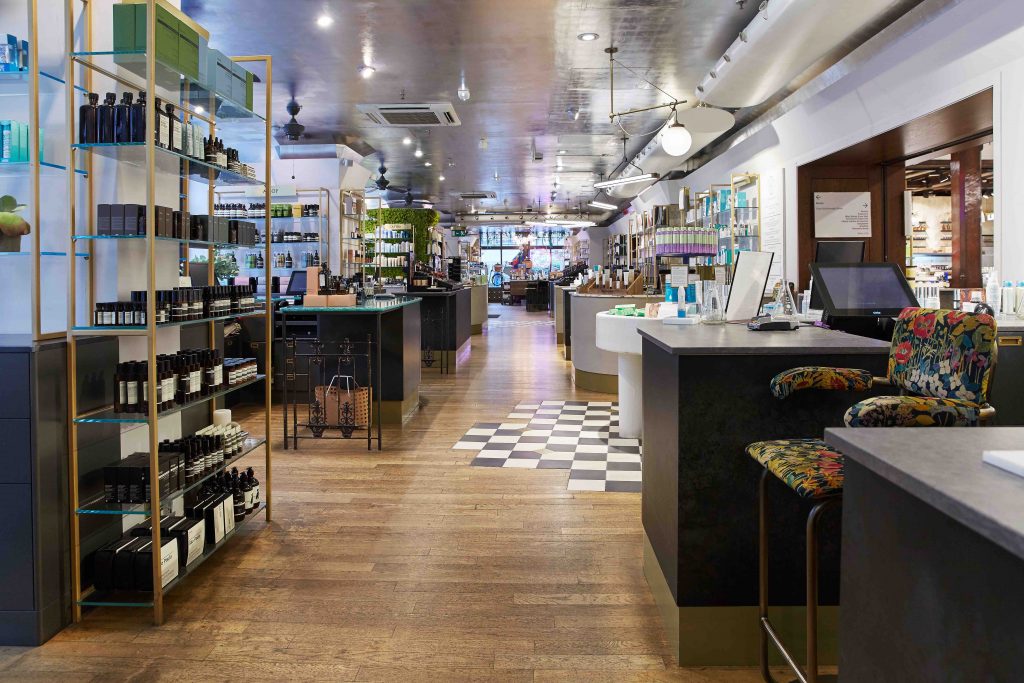 Inside, Liberty was designed as a series of rooms to make the setting intimate. The room motif carries into the beauty hall. One room in the hall is dedicated to the brand Diptyque, while many brand collections are displayed on standalone tables. There are fewer counters than at most department stores, giving shoppers free reign to explore.
In a United Kingdom retail environment that's shaky at best, Liberty is a rare bright spot. Its revenues increased 8% to reach 133 million pounds in the year ended February 2018 or almost $168 million at the current exchange rate, and its profits tripled to 7 million pounds or nearly $9 million. According to a report in The Guardian, the retailer owned by investment firm BlueGem is for sale and could command 350 million pounds or roughly $441 million from a private acquirer.
"Our independent brand offering plays an important role in our beauty hall, and the Liberty customer is always open and ready to embrace them."
"Being in Liberty was one of my very early dreams for Tri-Balm…and it was my first brick-and-mortar retailer," says Frances Prescott, speaking of her namesake brand's versatile travel product that cleanses, exfoliates and moisturises without synthetic ingredients. Tri-Balm launched in April 2017 and, following press coverage, Prescott scored a meeting with Liberty in January last year.
"The next day, we received our first purchase order from Liberty and, five weeks later, our product was on shelf, and we have had a great spike in sales from early this year," she says. "For a brand to be included in the beauty space is the ultimate seal of approval."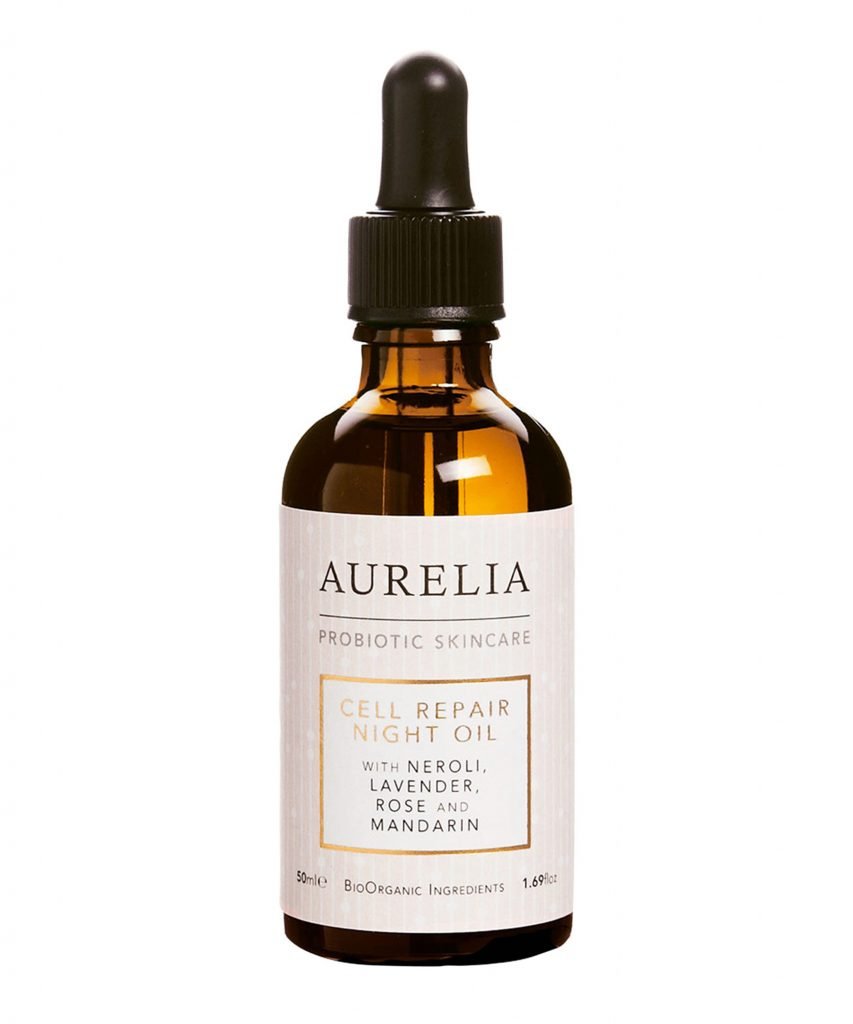 To assess beauty brands for its assortment, Liberty buyers pay close attention to the look and impact of their packaging (zero-waste positioning is an integral component of the Conscious Beauty Campaign), what ingredients they choose, their ethos and the performance of their formulas. Also, it doesn't hurt to have a unique product like Tri-Balm.
"We are championing brands that are driving the industry towards a cleaner future, whether that be through sustainably-sourced ingredients, a high value on zero-waste packaging, supporting communities or a cruelty-free agenda," says Bell, discussing Liberty's Conscious Beauty Campaign.
"We are championing brands that are driving the industry towards a cleaner future, whether that be through sustainably-sourced ingredients, a high value on zero-waste packaging, supporting communities or a cruelty-free agenda."
When Kate Shapland launched leg product specialist Legology in 2013, she targeted the retailer. "I had worked as a beauty journalist for 25 years, and it was the culture of niche brands that they supported with flexibility that made Liberty the best place to launch," she says. "It was a lovely experience. They were so helpful and flexible."
Liberty buyers are known to travel to uncover indie beauty gems. Seed to Skin founder Jeanette Thottrup reports they visited the clean skincare brand's Borgo Santo Pietro laboratory in Tuscany to familiarize themselves with its operations. She says, "We felt it was important to know the full history of the brand as it is such a part of our story."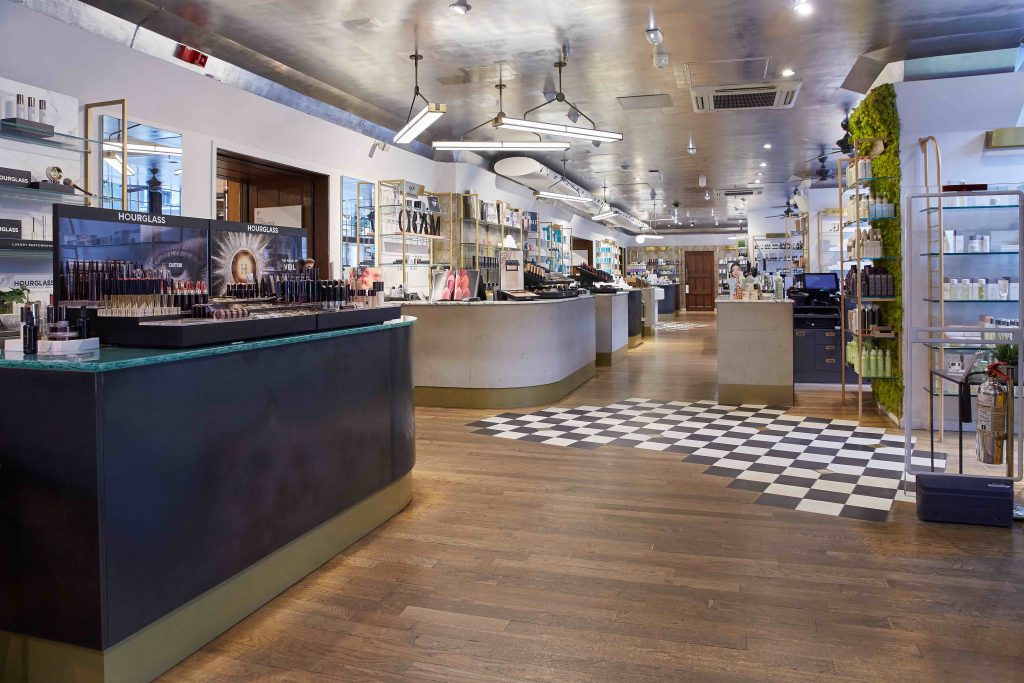 Just as Liberty's buyers go abroad, beauty buyers and consumers from abroad visit the retailer. "Apparently, the beauty buyers from overseas come to Liberty first over the other department stores," says Shapland. "It's where lots of people tell us they saw the brand first, certainly Violet Grey in West Hollywood and our retailer in Qatar."
Prescott continues, "Liberty has been absolutely key to elevating us to a strong platform to showcase for global markets. This is especially true in the U.S., where a British Liberty-approved brand is attractive, and we are now in C.O. Bigelow in New York and on Net-a-Porter, which, of course, is international."
"The beauty buyers from overseas come to Liberty first over the other department stores."
At Liberty, shopping is an event its customers relish, not a run-of-the-mill occurrence. "Since opening, we have found that are clients make a real day of being in the store," says Jenny Pearson, creative director at the salon Taylor Taylor London, which settled into Liberty's second floor last year. "They come for a hair appointment and make time for browsing in the store, and the whole experience becomes even more of a treat."