Lina Hanson Holds Back To Push Her Namesake Brand Forward
Lina Hanson inspires a serious beauty brand founder girl crush. Not only is she effortlessly gorgeous, but she juggles several professions (makeup artist, skincare formulator and, lately, documentary producer), jet sets to enviable international locales, dutifully manages her namesake brand's output for maximum effect, carefully controls her entrepreneurial fate and does it all with a strong dose of humility. "I started out as a makeup artist, so I really didn't know how to start a business and, for me, it's important to know it's OK not to know everything. I take things as they come and learn as I go," says Hanson. "Had I known what it takes to start a business and the things that come along with it, I don't know that I would have started it." Of course, Hanson did start her brand in 2012, and it's become a case study in restraint. She doesn't bombard the market with merchandise and keeps a tight rein on distribution. Beauty Independent spoke with Hanson about her upbringing, product development process, social media and grand ambitions.
What was your path to becoming a makeup artist?
I grew up in Sweden in small town three hours north of Stockholm. I grew up very close to nature. In the summer, we would go out in the forest and play. In the winter, we went skiing. I had a nice, calm childhood. My biological father is Pakistani and my mother is Swedish, but I grew up with my grandparents. I was very interested in music. I moved to London right after high school, and I took music classes there. I was always interested in traveling and exploring different countries. As soon as I got the chance, I told my parents I was going to move away. I lived in London for a couple years, came back home to summer in Sweden and moved to New York. That's when I got into makeup and fashion. When I got there, I met the makeup artist Jeanine Lobell. She was raised in Sweden. She needed an assistant, so I started working with her on makeup jobs. She trained me to become a makeup artist. I didn't go to makeup school. Eventually, I started doing my own makeup jobs in New York. Then, I moved out to Los Angeles.
How did you get interested in green beauty and launching a green beauty brand?
I was working on different clients in Los Angeles, and I wrote a blog. I would do step-by-step breakdowns of the products I was using in looks. I started researching the ingredients in the products I was using. I realized there were toxins in the products. I reevaluated the products I was using on myself and my clients to find ones that were better for the skin and the environment. I switched my beauty blog to using all green products and switched out my makeup kit to mostly green products. I wrote a book in 2009 called Eco-Beautiful: The Ultimate Guide To Natural Beauty. Women didn't really know about the products they were putting on their skin. The brand came about years later. There wasn't anything on the market at the time that would really hydrate the skin. A lot of the skincare I was using my clients was drying out the skin, and it wasn't beneficial in the long run. I had been using a lot of oils and making my own blends. The blends in my kitchen became the Global Face Serum. I started using them on clients, and I noticed a difference in their skin. My clients would ask me, "What is this? It smells great." I said, "Oh, it's my product." They kept asking me for more and more, and that's how it started. I didn't really have any plans to develop an entire skincare line.
When did Lina Hanson reach profitability?
Because we launched on a small scale, we reached profitability pretty quickly. One of my clients, Gillian Anderson, talked to Harper's Bazaar about her favorite beauty products, and mentioned my product. I hadn't even gotten a website up. That really pushed us to get things launched sooner. A lot of my clients were talking about the products in the press, and we were getting contacted.
What is the mission of your brand?
We are all about global beauty. That's been the vision from the beginning. I grew up in Sweden in a small town, and I looked different from pretty much everyone I knew. I think that's the reason I longed to travel overseas to see different cultures. Working as a makeup artist, I've really experienced a lack of diversity in the beauty industry. For me, global beauty is about sourcing our ingredients globally and also celebrating different types of beauty.
What was it like to look different from people around you when you were growing up?
I have always felt very Swedish, but I didn't look Swedish. It was definitely difficult at times. As I got older, I started embracing it more. Traveling helped me embrace it more by learning about and meeting people of different cultures. I have friends from all over the world because I've traveled quite a bit.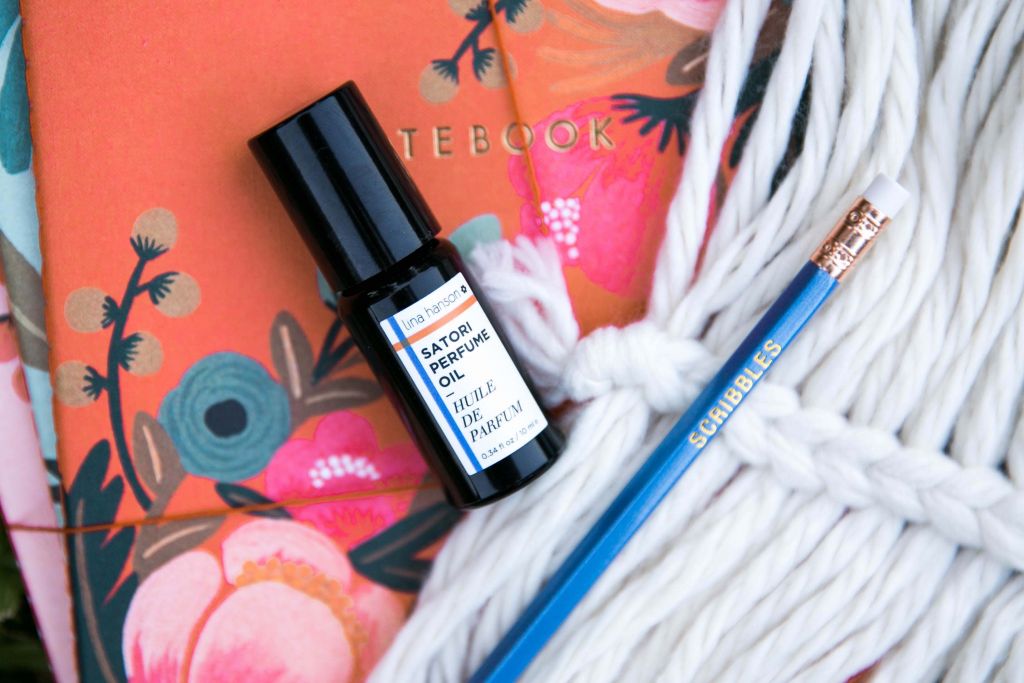 How are you able to travel while still running your brand?
I go away for maybe a month or two at a time. I like it because it helps me in my work. I get inspiration from different parts of the world. I have my computer where ever I go, so I'm working daily. It's important for me to be back in L.A., too. I love being there and making sure everything runs smoothly. I have a small group of people who work with me that I trust. They help me run operations while I'm away.
How often are you in L.A.?
Most of the time, I'm in L.A. This last year, it's been a little different because I spent a lot of time in Sweden. I lost my father this summer. He was battling an illness, and that took me away quite a bit. I have been relying on my team heavily this year. Usually, I'm in L.A. eight to nine months, and I go away every six months or something like that.
How many people do you have working with you at Lina Hanson?
We have five people working with us now. We've gradually brought on people. The most important thing for us is to bring on people that we generally vibe with. They haven't necessarily worked on the specific thing that we need them for when we hire them. We believe in training them to do what's needed.
Can you tell me about how traveling has shaped a product?
In Northern Thailand and Myanmar, I would see women with yellow powder on their cheeks. I asked women there about it, and it turns out to be called thanaka. It comes from the bark of the thanaka tree. They grind the bark, and they put the powder on their skin to cool their skin and help them from getting sunburned. After doing a bit more research on the ingredient, I found out it was antibacterial and anti-inflammatory. It's great for acne and brightening the skin. I started trying it in a formula for a product I was working on, which is now the Global Face Trio.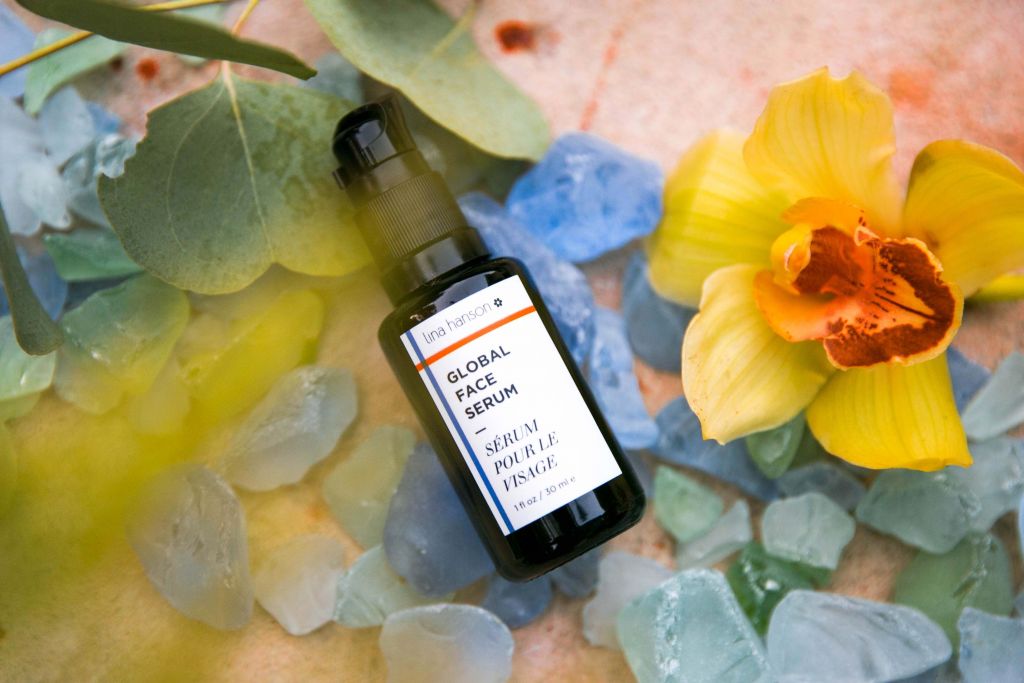 What destination is on your bucket list?
I would love to go to Nepal. I would love to go to Pakistan, too, at some point in my life. I've never been there, and I think it would be interesting to see.
What place would you love to return to?
My husband and I have fallen in love with Northern Thailand. We have been there three years in a row. We spend months there at a time. It feels like a second home, and being there gives me a lot of creative inspiration. There are so many great ingredients from that part of the world. I love the lifestyle, too.
Where is the brand sold now?
We are available at Violet Grey and The Detox Market, and we have distributors for Europe, U.K., Denmark, Switzerland, Australia and Hong Kong. We are growing internationally quite a bit. My goal is to spread my products globally, but I've been careful who I launch the products with. We are still handcrafting everything. I am very much involved in the process of production. I'm sometimes a little bit too careful where I launch it, but it's about the relationships I build with retailers. Do they understand what our brand is about and who we are?
Pretend I'm a retailer that you're interested in getting your brand into. Give me a quick pitch on it.
I always encourage retailers to try the products because they really speak for themselves, but I say that the global collection is a line of multipurpose skincare using the highest quality ingredients sourced from around the world.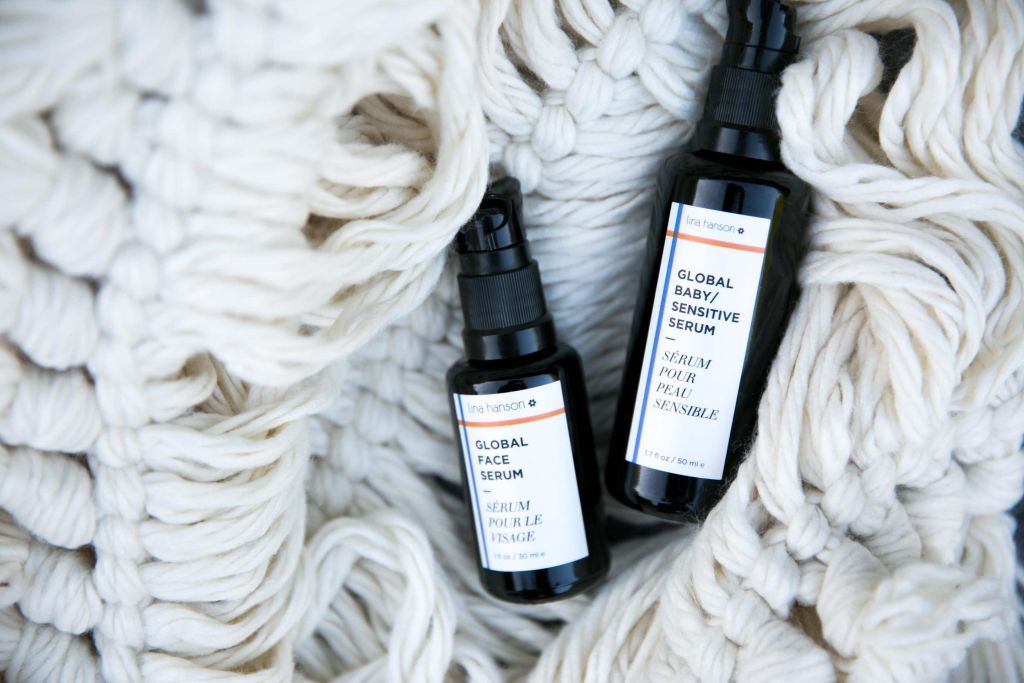 Is Lina Hanson on Amazon, yes or no?
Yes, we are on Amazon. We just launched on Amazon through Carbon Beauty. I don't know yet how that's going to come out, but it's a huge undertaking to go on Amazon, and I feel confident in Carbon Beauty.
Your brand has a limited assortment of six products. Why?
There are so many products on the market now. There are companies with 40 or 50 SKUs. For me, as a makeup artist, it's overwhelming. I want everything to be easy to use and understandable. The idea that you can use one product for several purposes makes sense to me. And, because I travel so much, I love a minimalist approach to beauty.
What packaging splurges are worth the money?
The glass jars and bottles we use are important. Miron glass, especially, is great. We spend a lot of money on our outer packaging, too. We are very specific about how we want our boxes. We did a rebrand last year and changed a few things. The new rebrand is definitely more us. When we first launched, we wanted to fit in and look good. It was more about just getting the product out there. After launching six products, we wanted to stand out more. The orange and blue colors represent the sky, desert and nature. The packaging is also sleek, modern and simple.
Have you done any fundraising?
No, we have been continuing to use just our own resources to grow the brand. We have had several investors contact us that want to be involved. To be honest, I'm not ready for that. I want to see how far I can take it first before I need to bring on anyone else. We have been able to grow it with our own resources, which feels pretty good. I love being in control of what we are doing.
Can you reveal how much the brand has been growing?
I would say each year it grows 75%. We started with one product and, each year, we come out with one product. I don't develop or launch a product until I feel like it's needed in the collection and on the market. I take time from inspiration to getting the ingredients to formulating and launching a product, and I like it that way.
How long does the development process take?
The Global Face Serum, for example, took two years. I research the right ingredients, and I test the same ingredients from different suppliers for a while before I pick the supplier I work with. Obviously, we get help from chemists, but I really formulate everything. As a makeup artist, the texture of the product and the way it smells on the skin is very important, too. I have worked with a lot of people who aren't necessarily used to using oils or natural products on their skin. It's important for them to have the same experience they would have with a conventional product. I don't want it to feel too earthy. I have clients who wouldn't like that, and it takes time to develop the formula to get the right texture.
What's a product that's been particular tricky to develop?
Before I launched Satori Perfume Oil, I was working on a few different scents, and it took quite a while to get Satori right. I was working with essential oils, and I really wanted them to smell fresh and unique. We changed things completely to do that, and it took a lot of trial and error. I had never worked with essential oils as a perfume before.
Do you handle the brand's social media?
I do my own social media. I know there are a lot of brands and companies that hire people to do it. I enjoy it quite a bit. I will post something about a product or something from my personal life. It's not so much about trying to sell, sell, sell. It's giving people a glimpse into my life. I show them when I travel, and they come along with me on my journey.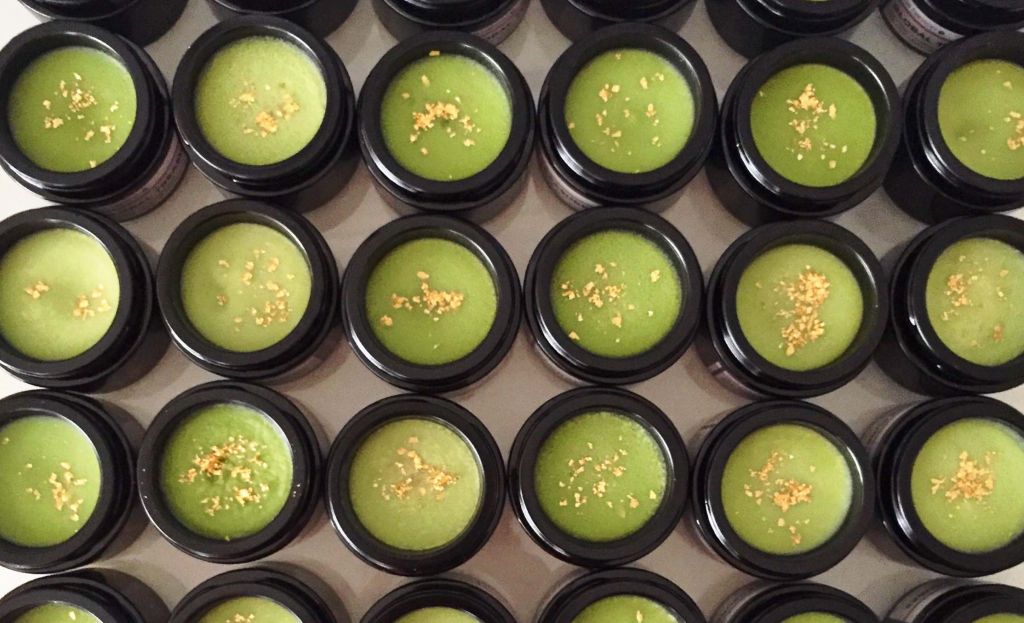 You continue to work as a makeup artist. Why?
My agency has been very supportive and, whenever I'm in L.A., I still work with my clients. I have a consistent client base. I love the one-on-one connection I have with people as a makeup artist and the intimate relationship that's created. I see them with their bare skin and no makeup on. There's a trust I feel with the clients I work with, but I also love working on the brand with a team. I love the balance and the combination of both.
What goals do you have going forward?
Our main vision is to grow the brand into a lifestyle brand that offers more than just skincare products. For example, I am working on Bazaar, an e-commerce platform focused on one-of-a-kind accessories I find during my travels that are made by artisans. I'm not sure when it will launch. We want to tell stories, too. My husband is a filmmaker, and we are working on video content, articles and film as well. We are co-producing a documentary. It's about a soccer team called Dalkurd. It was started in 2004 by Kurdish refugees in Sweden to get kids off the street. The team began at the bottom of the league, but, this year, they are going to be in the top league in Sweden called Allsvenskan. There are 17 nationalities on this team, and there are people from Africa, Europe and Japan. I find it a very positive and uplifting story. We are shooting it right now, and then we will have to edit it. It will probably be a year or so before it gets out there.
What's your biggest fear as an entrepreneur?
My biggest fear about being a beauty entrepreneur would be that, if the day ever came where I was no longer creating from the heart, I'd hope that I would have the foresight and strength to walk away from it.