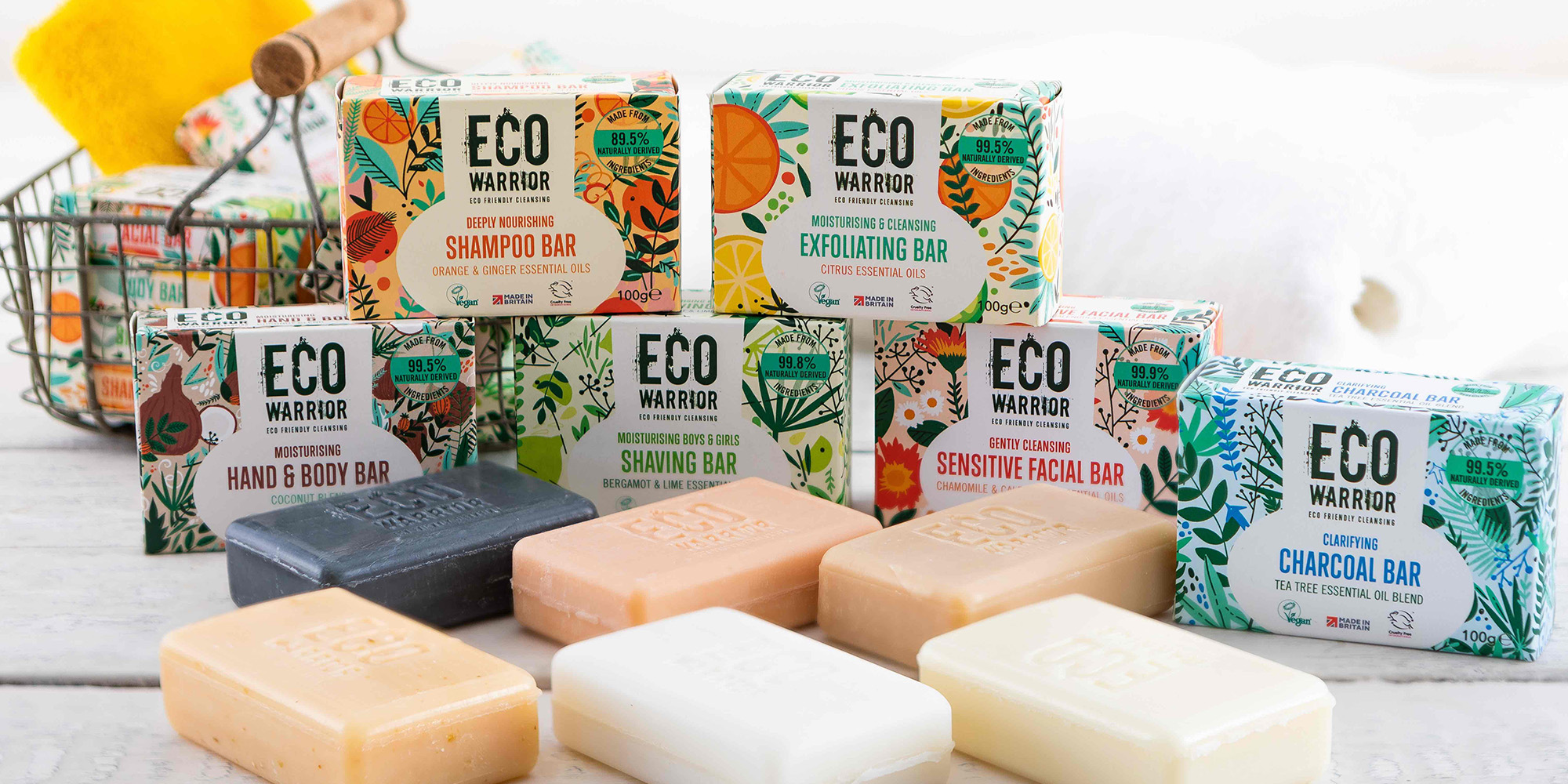 Little Soap Company's Big Journey From The Kitchen Table To Supermarkets Across The UK
Emma Heathcote-James, founder and CEO of Little Soap Company, never goes anywhere without soap in her purse, even Buckingham Palace. In November 2022, that proved fortuitous when she was attending a reception to receive the Queen's Award for Enterprise, a prestigious business honor in the United Kingdom.
Presented to long-time environmental advocate King Charles III, whose climate change campaigning was initially considered dotty, Heathcote-James recalls, "I said, 'I know this is cheeky Charles, but I'd love you to try our men's Eco Warrior Shampoo and All Over Body Bar.' He laughed and said he didn't have much hair, but would love to try them."'
Heathcote-James produced the bars from her clutch and placed them into the hands of King Charles, resulting in courtiers' alarmed looks at the breach in royal protocol, but a sotto voce "congratulations" from his private secretary.
The anecdote is emblematic of Heathcote-James. Her mixture of curiosity, naïveté, energy and indeed cheekiness has helped Little Soap Company sell hundreds of thousands of soaps since she established the brand as Naked Soap Company in 2008. In fact, she can't keep track of exactly how many it's sold. She exclaims, "It would take my accountant four days to work that out!"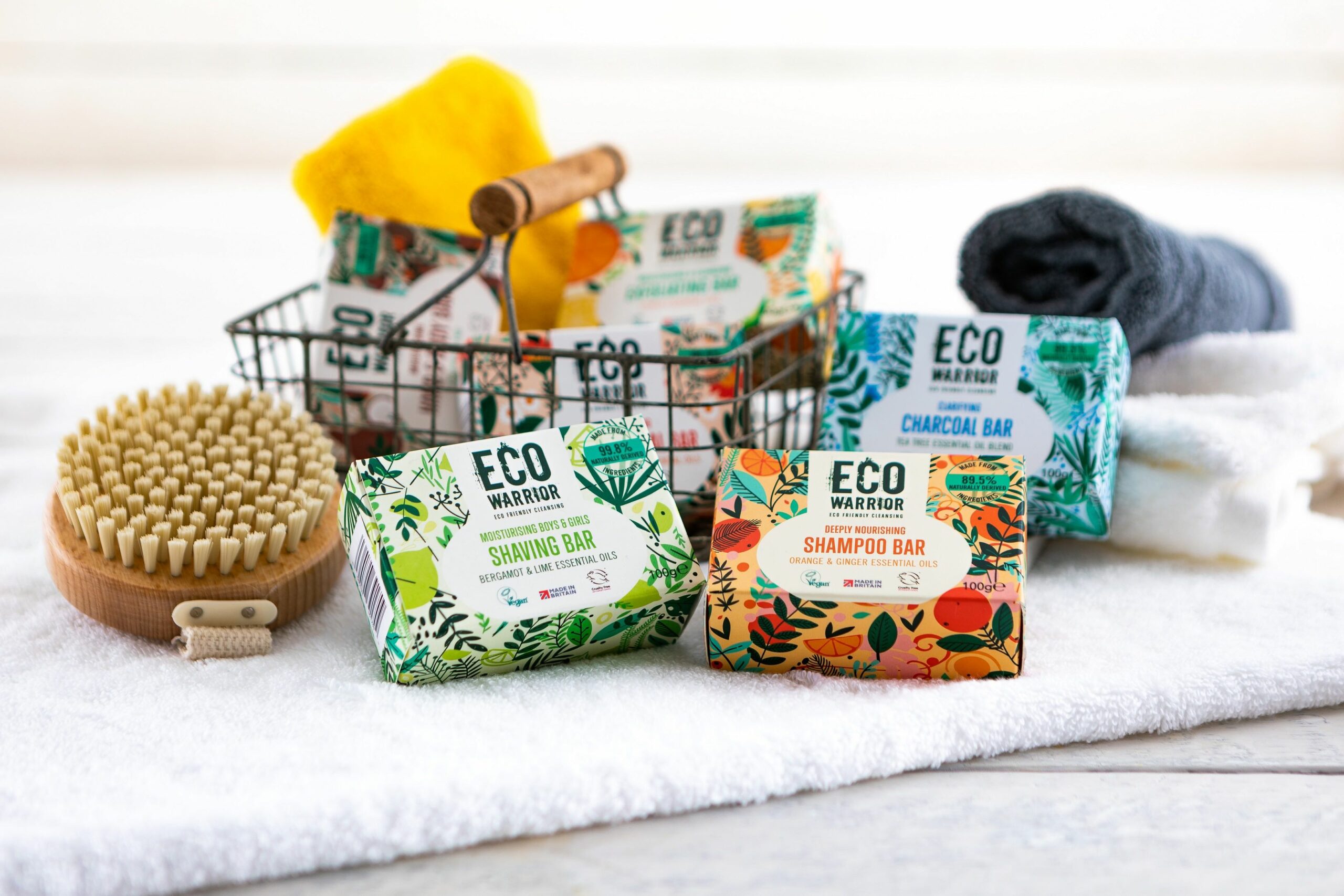 Heathcote-James had the foresight to bring organic soaps scented with essential oils at affordable prices to U.K. supermarkets, where 69% of Brits buy their bars. Today, Little Soap Company is available at 6,000 doors in the country across 22 key retailers such as Waitrose, Tesco, Asda, Boots, Sainsbury's and Marks & Spencer along with Amazon. Though Heathcote-James doesn't release Little Soap Company's sales figures, the rush for its soaps during the pandemic increased turnover, not dissimilar from many personal care brands as coronavirus spread.
With a background in marketing and public relations, Heathcote-James didn't exactly plan to run a soap business, but fate and family intervened. Her grandmother collected natural soaps during her travels, leaving Heathcote-James with no reason to venture to supermarkets to buy soap. After her grandmother died, she left dozens of naturals soaps behind.
By 2008, Heathcote-James had finished the soap supply and resorted to purchasing soap at retail. In every supermarket, she says, "They weren't even selling genuine soap, they were using harsh detergents, and it made me cross the consumer didn't have a choice between that and natural formulations, and so many were hand washes in plastic bottles."
Heathcote-James started making organic bars with essential oils for herself at the kitchen table of her 14th century house in the picturesque Cotswolds. Finding she had made too much, she began selling Little Soap Company bars to friends and at farmers' markets and farm shops. Soon, Heathcote-James decided her local Waitrose in Cheltenham should be stocking the soaps, too.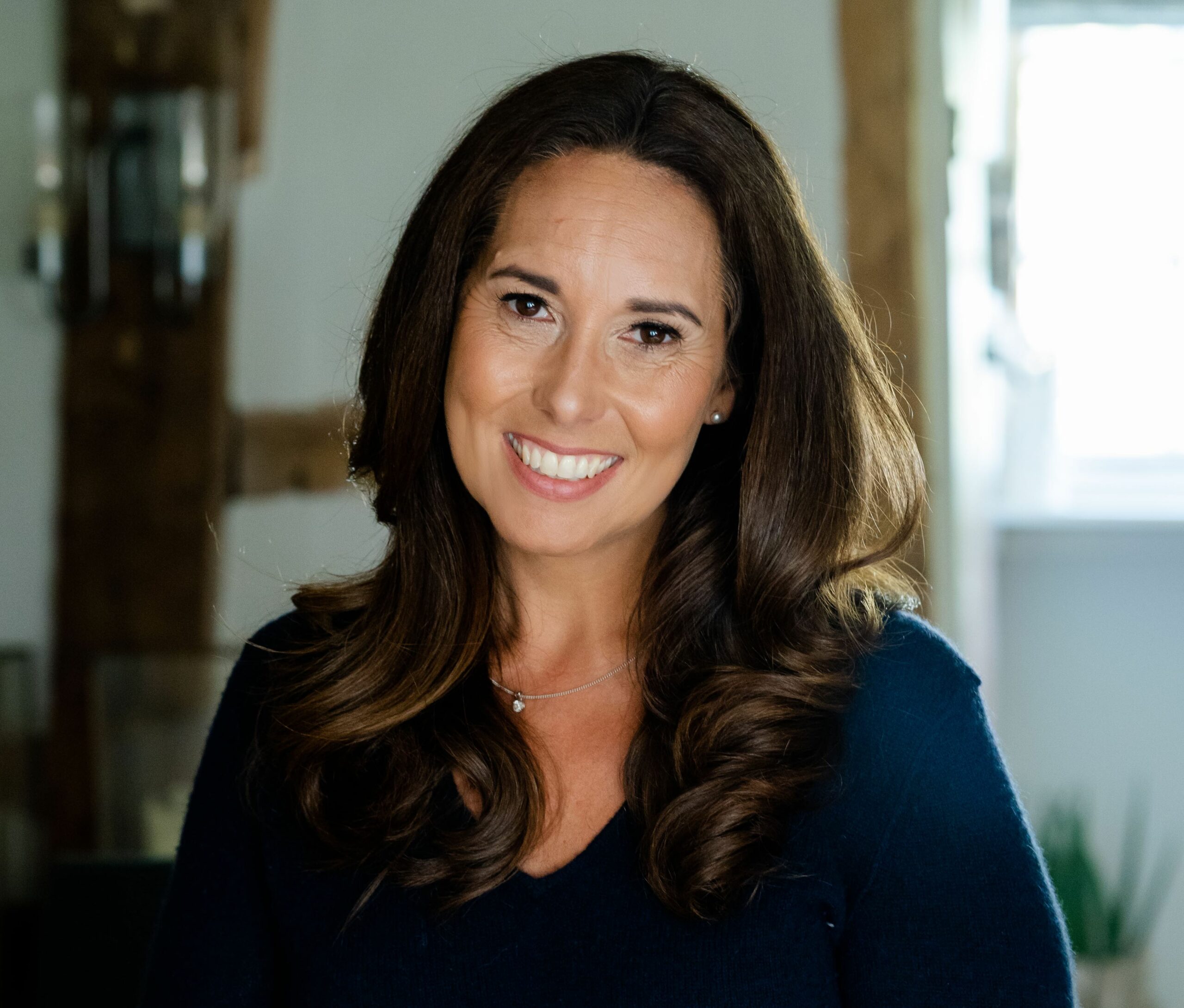 She emailed Waitrose, and no response was forthcoming. Outraged, she sidestepped the local location by heading to the headquarters despite not having an appointment or knowing who the buyer was. "The receptionist tried to turn me away," says Heathcote-James. "But I had my golden Labrador puppy with me, which turned out to be a magnet, and we got chatting, and when she left for lunch, the receptionist pointed her [the buyer] out to me."
The move landed Little Soap Company's soaps in eight Waitrose stores around the Cotswolds, including in Cheltenham, in 2009. "I was making them all by hand, and they were selling really well," says Heathcoate-James. "I wasn't making money, but I still had a full-time job at a university and held soapmaking workshops, which bought in income, but we were in Waitrose. People started to take me seriously, which led to speaking at conferences."
Heathcoate-James' conference participation was pivotal in Tesco picking up Little Soap Company in 2011. "I was in Wales talking to farmers' wives about diversifying into starting a small business, and a woman dressed in a suit, which completely stood out from the farmers' wives, asked, '"If you want to make your soap available to all, why did you choose Waitrose and not Tesco?'" Tesco now has 3,700 stores versus Waitrose's 330. The suited woman was the personal care buyer at Tesco and ended up asking Little Soap Company to supply 45 stores in 10 counties.
Tesco's order of 10,000 bars wasn't feasible to make Heathcoate-James' home. She needed factory assistance. She recounts, "I gave the factory the recipe, but I was so naïve that, when they sent me an invoice a week before production, I thought, 'I can't pay for this because I haven't been paid by Tesco.' Amazingly, they agreed to wait."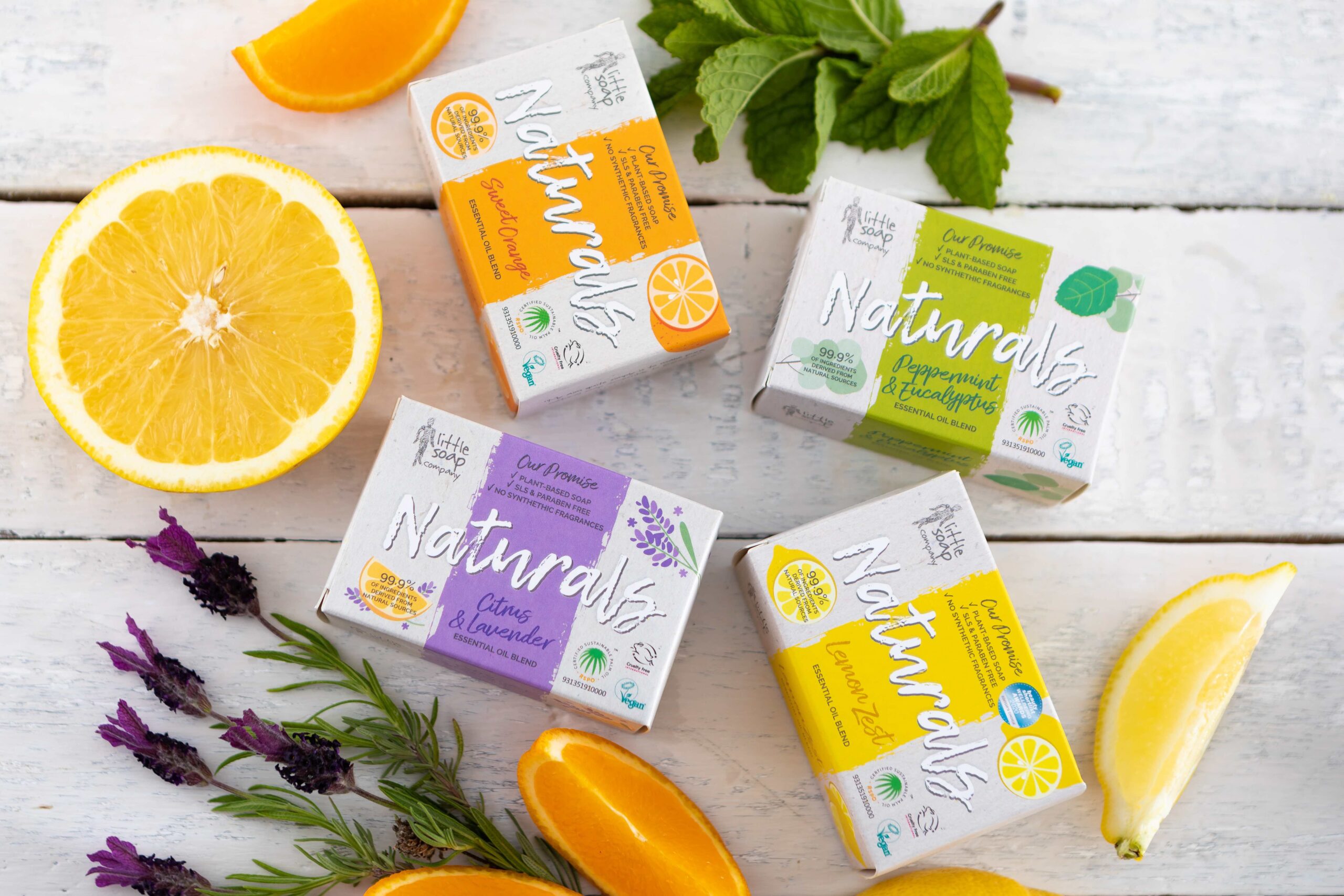 In 2010, Naked Soap Company rebranded as Little Soap Company and cracked the supermarket's shelves. However, Heathcoate-James reports the brand wasn't paid by Tesco for nine months. She recalls she tried every email configuration for Dave Lewis, the former CEO of Tesco, "begging him to pay me." Lewis promptly called her, first inquiring about how on earth she had gotten his email address and then about the situation. The discussion caused a change in Tesco's processes to facilitate timely payment to small vendors. Heathcoate-James says, "We were all, swiftly paid and I ended up representing small suppliers on their supplier board."
Now, Little Soap Company has 15 full-time employees and ten contractors. Along with spearheading her business, Heathcoate-James is a role model for lesbian entrepreneurs. To celebrate Pride Month last year, she posted picture of herself and her wife Sharon Redrobe, a director at Little Soap Company, in their wedding dresses on LinkedIn. It drew nearly 2 million views and 1,000 likes, and sparked a debate about the lack of eminent gay female entrepreneurs.
"You can't be what you can't see," wrote Heathcote-James on LinkedIn. "When I was growing up, there were no female gay role models at all." She added, "We want to give a voice and support other LGBTQ+ business leaders and founders to show that it is possible to be female, gay and run a successful business."
Little Soap Company's original organic Artisan Soap from 2008 continues to be made by hand and sold exclusively on the brand's website in a nod to its heritage. In 2012, the brand, a certified B Corp, launched its Organic range, in 2017 it launched its Naturals range, and in 2019 it launched its Eco-Warrior range. Soaps are largely priced from about 3 to 6 pounds or roughly $3.75 to $7.50 at the current exchange rate. Eco-Warrior's shampoo, body and shave bars are designed to replace up to five plastic bottles in the bathroom. Packaged in cardboard, both the soap and packaging are biodegradable.