LOLI Beauty's Tina Hedges On The Surprising Results Of A Product Recall, Consumers' Soaring Interest In Sustainability And Confronting Ageism
A zero-waste beauty brand requires much more than zero effort to create. Tina Hedges investigated countless varieties of plastic, aluminum, paper and glass packaging before choosing her zero-waste beauty brand LOLI Beauty's food-grade glass yogurt jars, and certified compostable labels, boxes and bags. It scrupulously sourced the organic ingredients it put in its packaging. "That's incredibly important. We want to make sure every ingredient meets our standards. It's not just about going to a third-party manufacturer, and their crony is giving them an ingredient that's cut with another cheap ingredient," says Hedges. "We get the upcycled date nut seed oil in our Date Nut Brûlée from seven fair-trade co-ops in Senegal. We're doing the hard work." Beauty Independent chatted with the beauty industry veteran to uncover further details about that hard work as well her path to LOLI, the impact of podcasts, rampant age discrimination, the challenges of fundraising, and a risky product recall that ultimately was a boon for her business.
How did you start your beauty industry career?
I didn't originally plan to be in the beauty industry. I originally wanted to be a fashion designer. I took a year off of a college and lived in mainland China in 1985. I had a vision that I would have factories in China one day, so I should know the language. That wasn't the norm in 1985. No one was talking about China. I graduated from college, and I went to work for about five minutes in the fashion industry. At that point, the fashion industry was very much still about mom-and-pop businesses on Seventh Avenue. I just didn't fit in the environment.
I happened to meet the young president of Christian Dior Parfums at the time who was fairly new in his role. He basically fired everyone in the company because he felt what was wrong with the beauty industry was that it had too many executives that had the same role for 20 years and, every year, took out their budget, increased it 10% to 20% and went out for a nice lunch. In the early '90s, that was exactly what it was like. He wanted to hire people who had no industry experience and came from eclectic backgrounds.
He offered me a job, but said you are going to have to sell in Macy's Herald Square for an unspecified amount of time and, if you are not wiling to do that, you have no business in this business. I thought, "What's the worst that can happen? I spend a couple of months learning retail on the floor of a retailer at the forefront of the industry." I got bitten by the beauty bug. I loved the product and making people happy every day. After a couple of months on the sales floor on Macy's, I ended up in the advertising and corporate communications department at Christian Dior.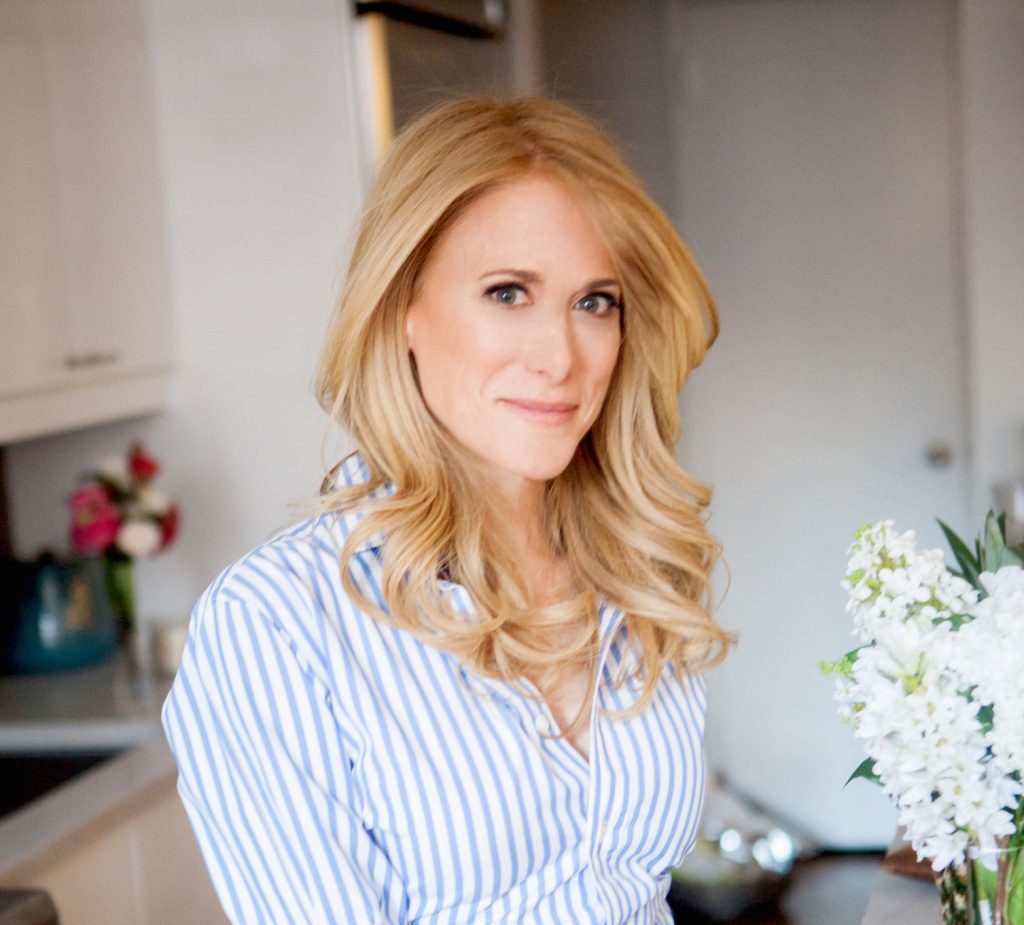 You wound your way through several of the biggest beauty companies in the world.
I feel very blessed to have been everywhere from LVMH to Estée Lauder to L'Oréal. Each of those corporations has its own secret sauce, and I think the blend of all of three is very, very powerful. If you only spent your career at one of those entities, then you are blind to other ways of looking at the business. When I was at Estée Lauder, there would be meetings where Leonard Lauder would say, "Forget about what the consumer research says, do you believe in this product?" He would really value that. It was very instinctual. The antithesis is L'Oréal, where it was completely KPI-driven. If the numbers didn't show you the way forward, you didn't do it. Combining those approaches is important. Sometimes the numbers don't tell the whole story. Also, if you are just going by your instincts, you can miss key insights.
I jumped ship and went into the startup world in 2004. My first startup was a TV show-launched beauty brand [Jonathan HairCare's Dirt]. We were the first to recognize reality TV was a free infomercial. I spent two seasons on the Bravo TV show "Blowout." We had omnichannel distribution way back in 2005. We did QVC, Sephora and Barneys simultaneously. From there, I got involved in devices at NuFace, and even launched a health and wellness beverage.
How did the idea for LOLI come about?
I grew up in the Blue Mountains of Jamaica, and my early childhood memories were natural ingredients being made into topical and ingestible health and wellness beauty remedies. Then, I learned more about the science, but the knowledge of natural ingredients never strayed from me. A few years ago, I had a combination of strange health issues where I would have spontaneous skin allergies that doctors couldn't trace to any one factor. In my mid-30s, I had early signs of menopause, and no one understood why. I looked at the beauty products that I was putting on my body from head to toe and did a deep dive into the not-so-nice ingredients that we tend to default to in the beauty industry. I started clean beauty detoxing.
That came to a head along with a philosophical crisis in which I recognized I had participated in sending a lot of plastic bottles and jars with 80% to 90% water into the world filled with synthetic preservatives. From a sustainability perspective, that made no sense to me. Why are we adding water when the consumer can add water? Why are we packaging in plastic when the consumer is just going to throw it away? I wanted to deconstruct and unbottle beauty; sustainably upcycle food-grade ingredients; formulate waterless, multipurpose products; and package in garden-compostable packaging. We really put a lot of thought into the brand. Our zero-waste platform isn't just a marketing ploy.
What products did the brand launch with?
We created multitaskers because we feel you don't need 10 different things each with its own specific purpose. You need two to three products in your cabinet that do many things. We consider these the white T-shirt of your skincare routine. You can use them every day. Our Plum Elixir is good for your face, your hair, your décolletage, your lips. It replaces a serum or a moisturizer, and it instantly hydrates. Then, we have our raw collection. The raw collection has single-note ingredients. Think of it like when you go to your juice bar and buy your drink, and you can add echinacea to it as a booster. The raw collection has boosters that you can use alone or blend them into bases to customize your experience.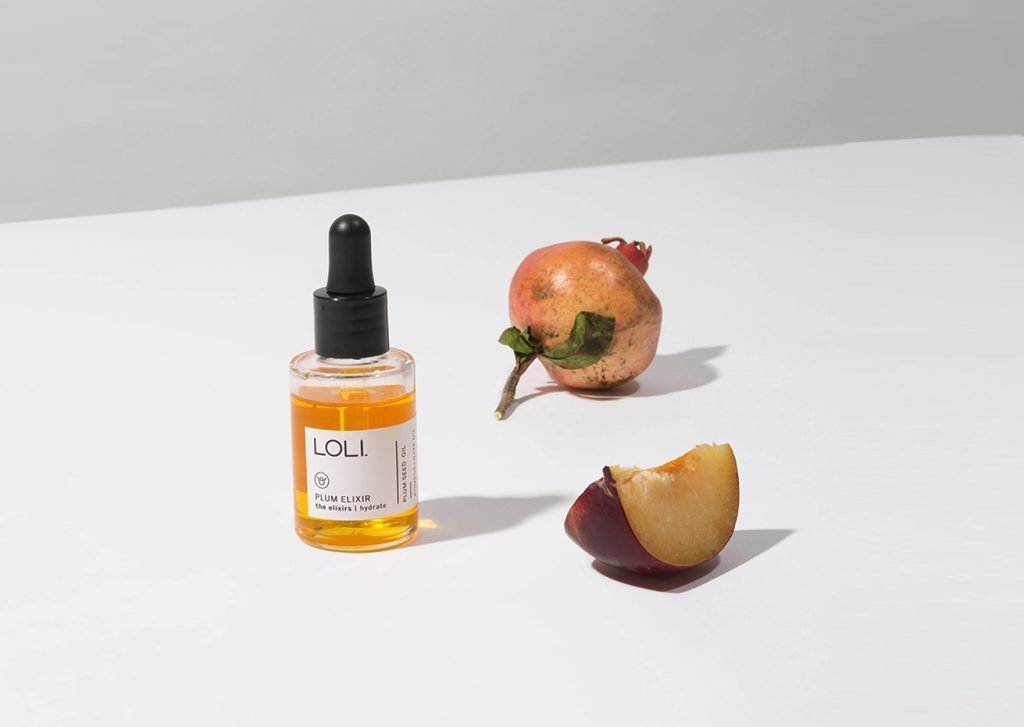 What packaging materials did you evaluate for LOLI that you dismissed?
We dismissed bioplastic tubes or bottles. When they quote unquote biodegrade, bioplastics break down into micro ingredients that end up polluting the food supply chain by getting into the earth and water. Instead, we made a harder choice to use food-grade glass containers. That brings its own challenge which is, in a bathroom, they can break. We found the heaviest-walled glass we could find that was as shatterproof as possible. The only plastic that we are using at the moment are our caps, which can be reused. When we looked at the alternative, which is aluminum, the amount of water and energy required to produce aluminum far outweighs the small amount of plastic that we are using. At every juncture, we looked the pros and cons and, given where sustainability is right now, chose the best possible solution.
How was your sustainability approach received when LOLI launched?
When we launched in Q1 2018, we started to message around our zero-waste and our sustainability positioning, and we were met with a lot of resistance. There was a lot of confusion, and it required a tremendous amount of education. Even the simplest aspect of sustainability, which is that we don't use water to formulate If we have an aqueous, required a tremendous amount of discussion and education to influencers, the media, consumers and retailers. We use distillate, fermentation or juice. Wherever possible, we try to remove the aqueous phase because you can do that at home. If you buy one of our powder masks or scrubs, you can add aloe vera, juice, yogurt, vinegar or regular water to them at home. Now, we are seeing adjacencies in home cleaning with brands like Blueland that we admire and feel very simpatico with. Together, we are educating the consumer to say, "Look, why do you need to buy of container of water to clean your home or your face?"
In the last six to eight months, we have seen a huge shift. We get incredible engagement around any content that we are creating about sustainability or that's been created about us. We had a video that was created by Attn:, and it got a lot of virality. There were thousands of comments. Consumers were tagging their friends and elevating the brand based on our zero-waste positioning. We definitely see it's a topic that they care about. We get a lot of really granular questions, and we love those questions because it gives us a chance to educate and inform.
Who is the core customer for LOLI?
Our sweet spot is a woman 24 to 35-plus, and there's a halo right after, so 35 to 45. About 60% of our customers are in those two age groups. She's educating herself about sustainability and wants to align with brands that resonate with her vision of making a difference, but she doesn't want to sacrifice skincare effectiveness. She's concerned with clearing up her skin or lines and wrinkles, and she wants something that looks nice in her bathroom. Even if it's a zero-waste proposition, she doesn't want it to look too crafty.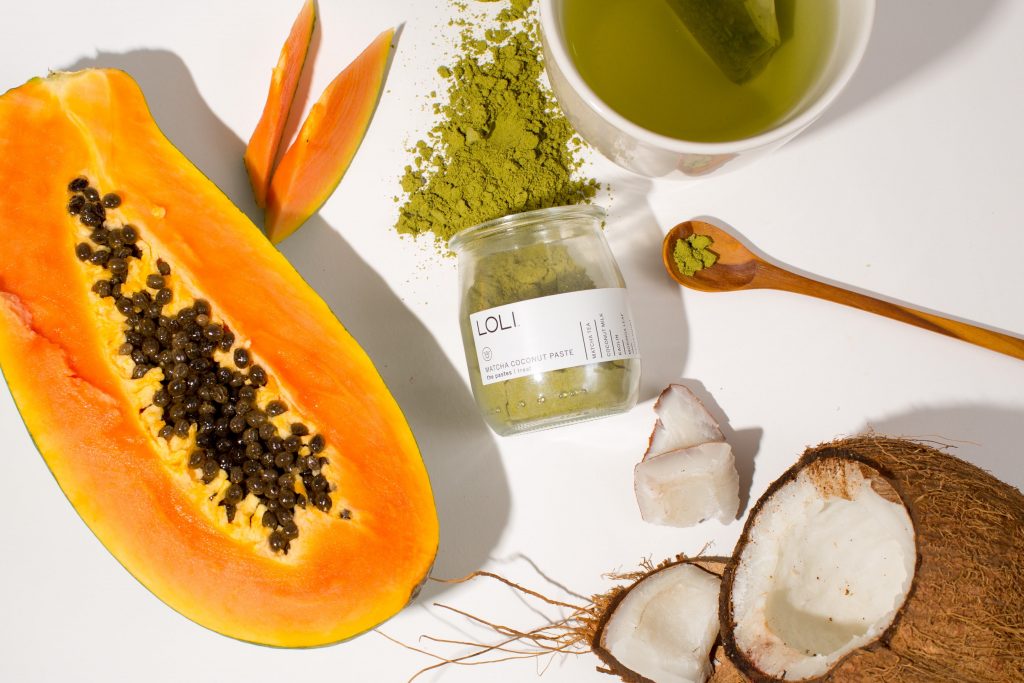 What's the distribution strategy?
We originally launched solely focused on direct-to-consumer online and offline. We do experiential pop-up blending bars where we customize for the customer as well as sell our ready-to-use product. We wanted to concentrate on our own channel primarily because we knew we were a bit ahead of the curve when we launched with the way we were approaching and language-ing beauty. We don't call something a balm. We call it a brûlée. We don't call something a serum. We call it an elixir. We don't call something a mask. We call it a paste. Everything goes back to the food ingredients.
We didn't want to do a shotgun approach to retail without knowing how it was best to communicate with, engage and trial the consumer, and how she reacted. We have now collected almost 1,000 five-star reviews. That's all organic. We have a 98% customer satisfaction rate. We know have a product market fit, and we also now know how to introduce the customer to the zero-waste story. We feel now we are at a stage in our development where we feel comfortable exploring wholesale relationships that will be successful. We didn't want to learn in that environment without having a strong platform.
How do you introduce customers to the zero-waste story?
We parse it because, when you talk about it all at once, it gets overwhelming. There are some communications or channels where we will concentrate on talking about the waterless positioning. Other times, we talk about upcycling from organic food supplies. Other times, we talk solely about our packaging and what it means to be garden compostable. When we put it all in a linear fashion, it's a lot for the consumer to absorb at once.
You recalled a product that you put out in collaboration with Natch Beaut. What happened?
We launched three products with Jackie Johnson of Natch Beaut: Pank Plum Elixir, Pank Pitaya Mask and, then, we had a Pank version of our chamomile lavender micellar water. We sold out of everything. About three weeks later, I looked at some of our retains. You keep retains of your product for quality assurance purposes. I noticed tiny of bit of visual sedimentation between the oil phase and the hydrosol phase in the micellar. I immediately had it tested. It was not at all any kind of contamination. The jojoba oil in the oil phase had come in with heavy sedimentation that was usually filtered out, and it was getting colored by the infusion we had in the oil. You were seeing a visual sediment in between the two layers. There wasn't anything wrong with it, but I made the tough decision to recall it because I felt it didn't meet our quality standard. For a startup, that's a really big deal. I was scared. This could make or break a company.
As part of our value system, I'm very honest. I wrote to every single customer. I had a dedicated email channel where they could write to me. We refunded them. It went from being something that could have hurt the company to an incredible loyalty-building experience. Customers reached out and said, "I loved your brand to begin with, but the fact that you are being so transparent and doing this makes me trust you even more. I will never shop another brand." It demonstrated that, if your mission and your principles are your guiding North Star and you come from a place of integrity, then you will make the right decision.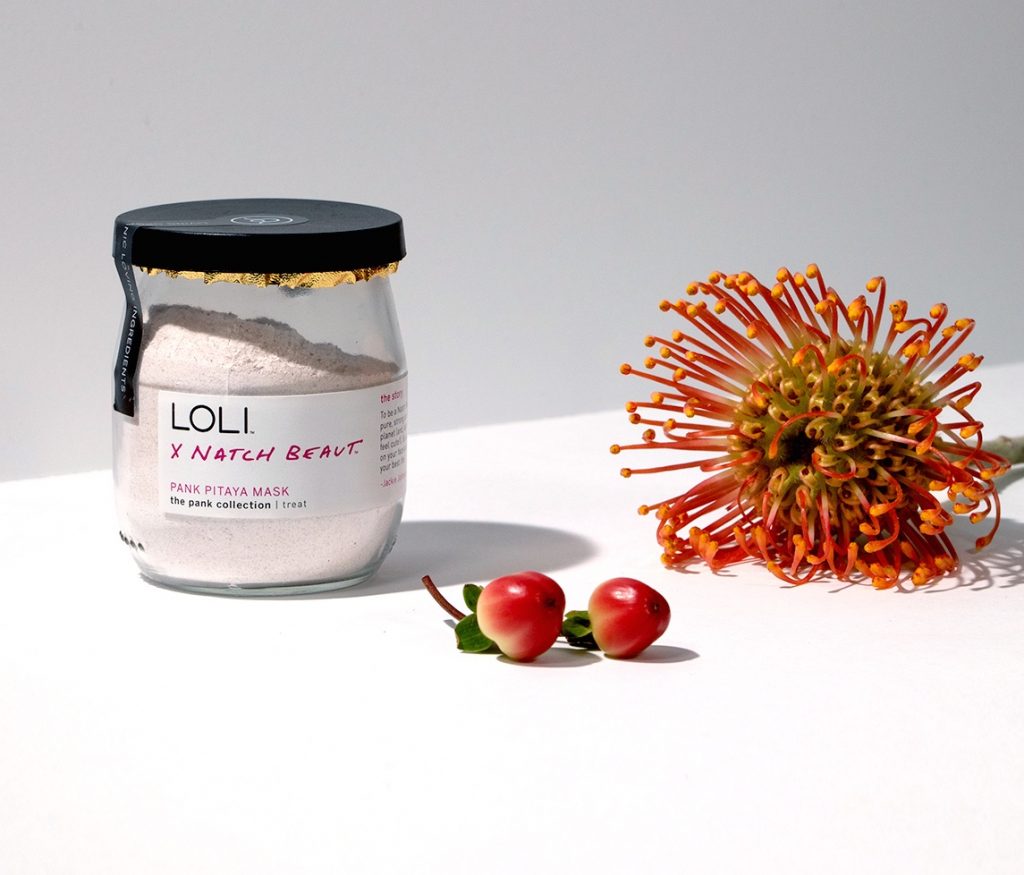 What's been an effective tool to raise brand awareness?
With 20-plus years of experience, I can talk about any ingredient or formulation. I really know how to break it down for the consumer, and I love educating. For me, podcasts have been very effective. For example, I was on a podcast with Sahara Rose, who is a spiritual beacon, and I was the first skincare interview she ever did. That has driven an enthusiastic customer to us. They bought three or four products at once. The podcast became the No. 3 podcast on iTunes in the category of spirituality two weeks in a row and still drives tremendous traffic to us. That underscores that, when you have the chance to educate and talk about why what you are doing is different and how it's meaningful, it resonates on a profound level.
Can you tell us about the success LOLI has had gaining traction?
We were listed by Interactive Advertising Bureau in Q1 of 2019 as one of the 250 e-commerce brands to watch. They also listed us as the No. 2 brand for social velocity. Over us was Billie and under us was Hims across digital brands. When you look at how much money Billie and Hims have raised, they have a lot more to play with in their piggybank. Given our resources, we have done a good job in getting on the planning field and being noticed. We are punching above our weight class, but, at some point, you do need those bigger marketing dollars because you need to stay competitive.
Have you raised outside capital?
We did two rounds. We did an angel round, and we did a pre-seed round. We raised $2.5 million. The first angel round was $1 million, and I got into a tech accelerator at the same time. I spent a year reconfiguring LOLI, and that's when we launched in March 2018. Then, shortly thereafter, I raised another $1.5 million as a pre-seed. My thoughts are, get as much money as you can. It seems to always take longer and cost more money than you think. Instead of $1 million in my angel round, I wish I had raised $3 million. Fundraising is very, very disruptive and, as a single founder, it takes the bulk of my energy, and you still have to find time to run the business. We are currently doing another round of financing.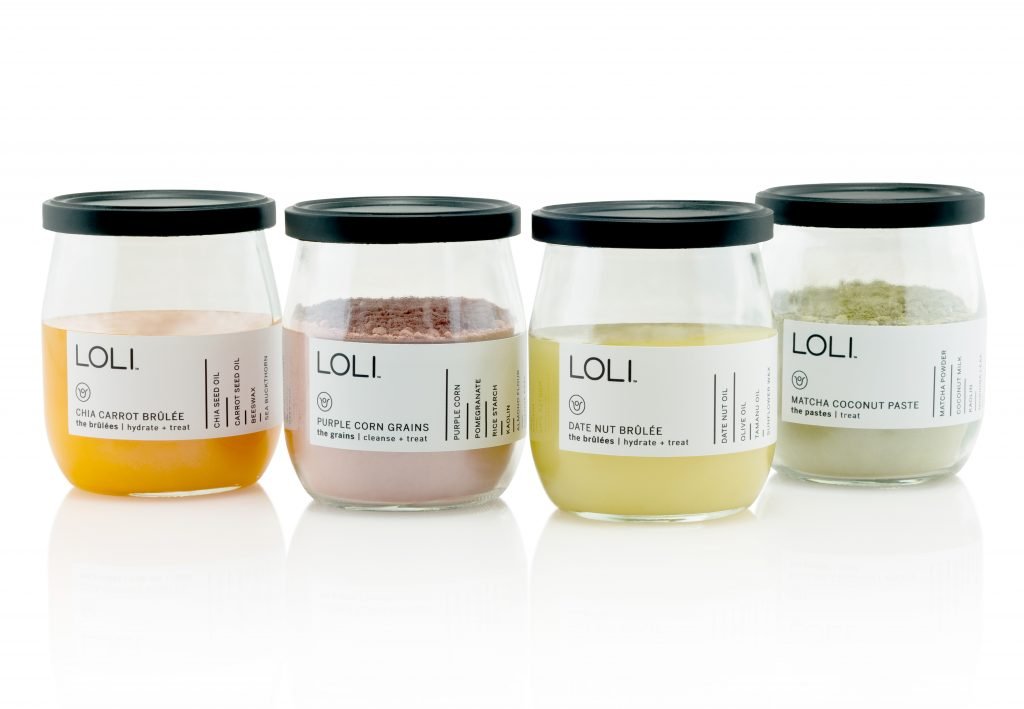 What's been the biggest challenge so far in building LOLI?
Fundraising. Being over the age of 45, I've had a lot of investors say, "It's really too bad you are not straight out of Stanford Business School and 30 years old because I would write you a $2 million check." My cohorts at the tech accelerator with no experience are raising money at much higher valuations because they came out of Stanford Business School and are guys.
What can be done to confront the sort of ageism you've experienced?
It's just like any of the other dark little secrets that everyone knew was happening, but no one talked about it. We are not acknowledging it. I bring it up in interviews even though I know that it's not a happy thing to bring up because I want people think about it. There's strength in numbers and, if we come together and talk about it, then, there will be at least some level of consciousness and, through that consciousness, we are able to make change.
In your dream scenario, where will your brand be in five years?
I would love LOLI to be ubiquitous with zero-waste, clean and conscious skincare, and to have really seen the impact of sustainability on the entire industry. I would love LOLI to have freestanding stores where you can refill your products, get something custom-made for you or just shop our ready-to-use products. At some point during the five-year time frame, hopefully, there will be an exit strategy.