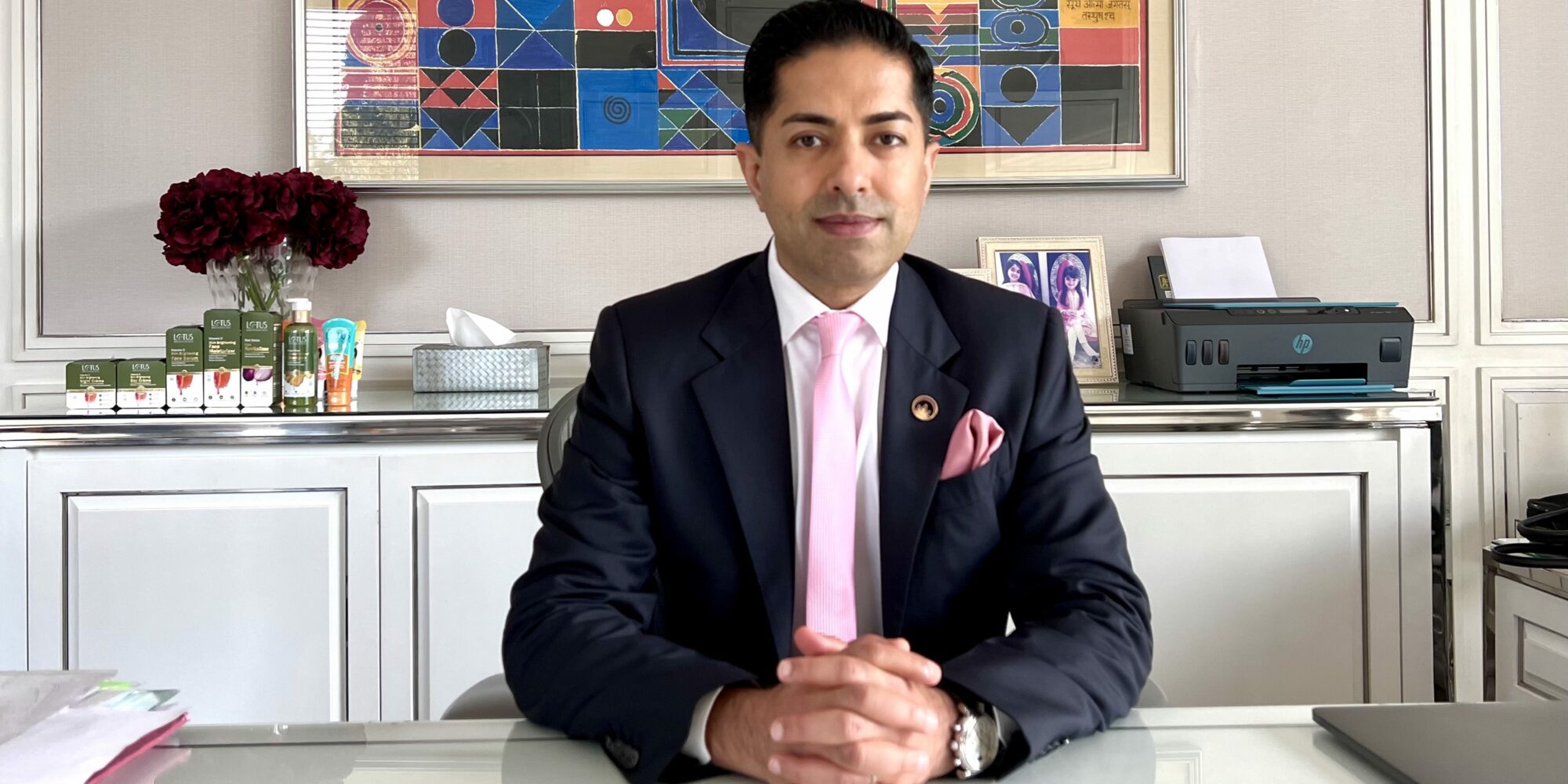 Lotus Herbals' Nitin Passi Breaks Down The Company's Investment Strategy
With India surpassing China as the country with the world's largest population, the rest of the globe is seeing rupees as the income of its nearly 1.43 billion citizens increases. The beauty industry is no exception, and multinational conglomerates like The Estée Lauder Cos. Inc., L'Oréal and Unilever that have long operated in India are angling to snag bigger pieces of its $16 billion beauty market.
But local beauty companies are fighting for their turf. Lotus Herbals, a natural skincare player rooted in Ayurvedic herbs that generated about $80 million in fiscal year 2021 sales, is among those making moves to seize upon India's growth. It's been expanding the reach of its products, which today are available in 150,000-plus retail outlets and more than 16 countries, and investing strategically in brands it views as having significant upside.
In the last three years, Lotus Herbals has acquired or funded a dozen brands, starting with the purchase of organic Ayurvedic brand beauty SoulTree in 2020. Subsequent investments include Yogic Secrets, Conscious Chemist, Better Beauty, Vanity Wagon and The Conscious Beauty Group—and it's not stopping with them. Lotus Herbals is dedicating 10% of its revenues to deals.
Beauty Independent talked to chairman and managing director Nitin Passi, whose father Kamal Passi founded Lotus Herbals in 1993, about the state of the business now, criteria for investments, standout brands it's funded so far, goals for the company and the future of the Indian consumer.
How's business been at Lotus Herbals?
We've just ended our financial year, and we had fantastic growth. Most of our markets have bounced back post the COVID pandemic. During COVID, our online grew fantastically well. That still continues to grow, but, of course, the percentage of growth has slowed down. Retail has multiplied significantly.
We also have a very large professional skincare brand. In fact, the largest in India. We train and supply our products to about 18,000 salons and spas. That was severely impacted because of COVID, and that business has really bounced back. We have closed numbers higher than pre-COVID.
Last year, our growth was close to 29% on the top line, and we are very happy. That sets the stage for fantastic for 2023 and '24.
What are opportunities for the company?  
We own six brands, and most of our large brands are retail-focused. As I said, we have a large professional skincare brand also. We see tremendous opportunities in retail in this part of the world. India is still an under-penetrated beauty market.
So, on any of the parameters of per capita consumption of beauty and personal care products, whether in key categories like face cleansing, moisturizing, sun protection, anti-aging or more specific products like acne care, pigmentation, etc., the market is still sitting at very, very low penetration levels. In the future, with increasing purchasing power and aspiration to look good and take care of one's health, which includes skin, consumers will be spending more.
That sets the stage for a fantastic at least decade or two in India for beauty and personal care overall. Lotus is very uniquely positioned because we are known with the consumers for natural, and all our brands are known for very strong propositions. In the premium segment, we have an organic brand. In the luxury or the super-luxury segment, we have the world's only organically certified Ayurvedic brand.
In the mid-market, we have Lotus Herbals, which is our main brand in retail. In makeup, we have the country's first natural makeup brand. All these brands are very well positioned to take advantage of the opportunities we see in the future and which we hope will come our way.
I believe a very strong product-market pricing fit for the quality and positioning of the brand. We have a price which has been proven over the last few years. And I think our people are some of the best people in the business. We understand Indian consumers and how to reach out to those consumers.
How do you think about increased competition going forward as foreign brands continue to enter the market?
I've been asked this question for a few decades now. About 1991 is when India opened up the economy and large multinationals started entering. Then, in 2004, 2005, there was a lot of economic reforms, more multinationals entered, and I got this same question. The question is very relevant today also because we are seeing more and more companies enter of all shapes and sizes.
I'm a firm believer in good competition. I believe good competition enlarges the pie, educates the customers. The brands with strong products, which appeal to customers, ultimately win. So, I'm very, very positive on our company that we will be able to tap the opportunities, which as I said the competition will enlarge.
Awareness levels will go up. Ultimately, everyone will benefit with an increased market size. We will definitely be very watchful to protect and grow our market share across segments. We welcome competition, and we see as a positive development going forward.
Lotus Herbals has turned away offers to buy the company. Are you interested in external investment?
We are a privately held company, and we are a completely independent company, which gives us a lot of flexibility and freedom to chart our own path for the future—and we love that.
Also, our people love that. Some of our people have been with the company for 25-plus years. They love that we stand for certain things, which are beyond financial numbers. We are on a mission to serve our customers using the best natural ingredients. We started 29 years back when natural beauty was not the big phenomenon it is today.
I think we will continue to be an independent company for some time, the longest time possible. We don't have plans for any outside capital. Our business does not need it. By God's grace, we are growing well. We generate good positive cash flow to fund our expansion plans for the future.
We keep on looking for acquisition targets, and bigger competitors look at us as an acquisition target. We have very good healthy dialogues with them. We have very good relationships with some of them. We compete with them in the marketplace, and when they approach us, we listen to them, but we tell them we need to be independent, and that's the way we will continue in the future.
How did you start thinking about what sort of assets you wanted to acquire or invest in?
Part of our treasury has been investing in consumer-oriented venture capital and private equity funds for the last nine, 10 years. Most of them were India-focused, but some were international. Some of the fund managers confided in us that, "You understand the business better than us. You are operating a business which is sizable in the industry, so why don't you take direct exposure?"
So, about three years back, we had a change of mind. We said, OK, we will start taking a direct strategy, but it needs to make sense to us from three perspectives. First, there should be a play for us in the future in terms of acquiring majority stake. If it makes sense in terms of scale and profitability, we should be able to acquire those brands.
Second is purely financial where we can help non-competing brands and businesses grow, and after a few years, we can exit hopefully at a decent profit. That's a good utilization of our treasury money.
The third was international. We want to support very passionate founders in the international markets. Where we get some exposure, they learn from our market, and we learn from their market. It's a win-win in both cases.
Lotus Herbals recently took a 20% position in Yogic Secrets. How are you determining exactly what kind of position you want to take in brands?
It's not a one size fits all. Different companies, different founders have different expectations and different flexibility around how much stake they want to part with. They want to have a strategic player like us on their cap table to help them grow the business and open our networks to potentially their products.
So, a lot depends on the founder to a great extent. At our end, we are not interested in something very minor because that's not worth our time and effort. So, anywhere between say 20% to 35% to 45% is something that we would look to start with and then grow as the company scales. In the future, when they raise funds, [we want to] have the first right to subscribe to those new shares when they come in the market. That has been our strategy broadly, but, as I said, there's no one size fits all.
You also invested in Vanity Wagon. Can you tell me specifically about the reasons for that investment?
That's a very interesting company because it's a niche marketplace which specializes only in clean beauty, and there was nothing like it in the Indian market, at least at first. Eventually, there's been some competitors, of course, but it still continues to be the No. 1 clean beauty marketplace.
It was a very interesting white space in the overall e-commerce marketplace business. We love that space, and we think it's going to grow in the future. We are very hopeful of that space growing significantly in the future.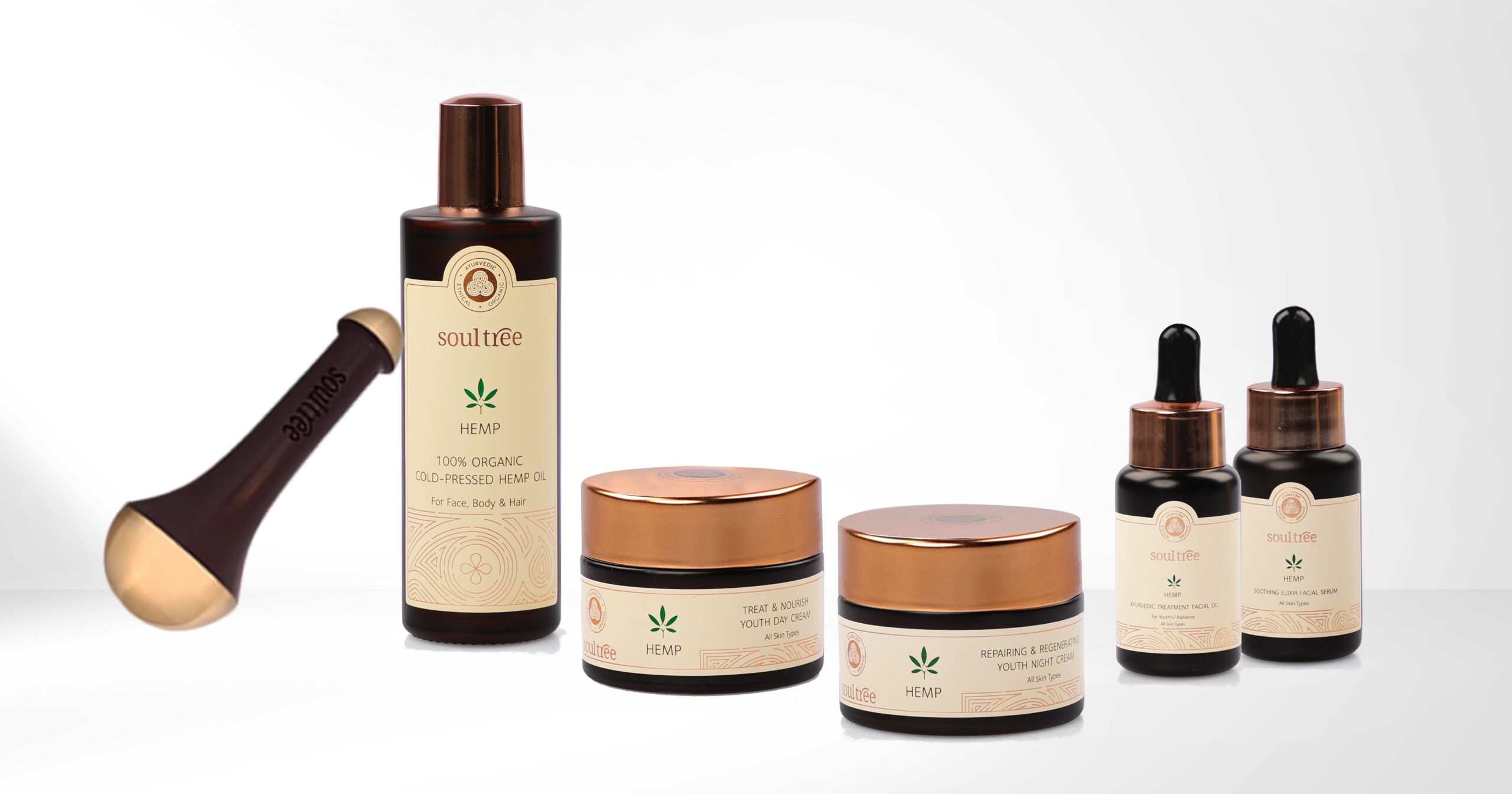 Lotus Herbals is putting 10% of revenues toward investments. How much is that, and how are you trying to allocate it?
In the last three years, I think eight have been in India, four have been international. We continue to double down on some of the investments in existing assets when there are follow-on rounds.
So, we continue to maintain our strategy of devoting a significant sum of our revenue into M&A action. This will range anywhere between say $10 million to $15 million every year that we will put into M&A. Some of these stakes may be small to start with, but it also depends upon the opportunity. If the opportunity is bigger, we don't mind spending larger sums of money.
Are there any investments in particular you've made over the last three years that we didn't touch on yet that have stood out to you?
Some of the investments in India have scaled up very well. There's a fantastic dermaceutical company called Fixderma. It's growing very well in India and outside of India. They have fantastic products very focused on dermatologists. We felt we lacked presence in that segment. So, we are very happy to support the founders in that company, and it's a sizable business now. We entered close to two years back, and they're doing very well.
There's a French luxury skincare brand called Lili Margo Paris. We acquired a [10%] stake, and we are going to increase our stake because that's also doing fantastically well. It started as a direct-to-consumer company, but has tremendous traction in wholesale also. It's growing rapidly in wholesale because there's a demand for their products in that channel.
What changes in the market are you watching, and how do those inform your investments?
A lot has changed in the last four years. If you look at 2019, 2020 pre-COVID, e-commerce was growing, but not growing that much. Then comes COVID, and suddenly for two years everything is online. E-commerce is booming. There's a huge investment which came through venture capital and private equity in beauty and personal care, specifically in direct-to-consumer companies. Many of them scaled up very, very fast.
Then, COVID started petering off, physical retail started coming back on, and we are seeing a lot of gain in this segment internationally as well as in India. We always had a firm belief that beauty is omnichannel. Especially in large markets like the U.S. and India, dependence on acquiring customers from just two or three big sources will not make a lot of economic sense.
So, most of direct-to-consumer companies have gone omnichannel. They're no longer direct-to-consumer companies. That's the case in India, including some of our investment companies, which have become omnichannel. They're seeing increasing traction in the offline world. Beauty is going to be a combination of online and offline, what I call phygital.
You can acquire some customers and have brand awareness online, but the experience, the touch and feel are in the offline world. How your beauty brand is displayed, the entire aura around the brand is still very much physical in beauty.
Then, there is going to be a bit of the metaverse, which is three-dimensional with a sensorial experience in the online world. We still have to see how that translates into actual business, but that is something very interesting. We are very excited by what the future of the beauty looks like.
Are there beauty categories you feel you could be stronger in perhaps through investments or acquisitions?
One area that we clearly feel that we don't have a play or a major play in is makeup. We have not found the right company for makeup to invest in. I believe makeup has to be driven by a very strong team or individuals who are makeup artists and have a very strong sense of creativity.
Most of the makeup brands we have seen are driven by businesspeople, and I personally don't like that. We like makeup brands driven by highly creative and passionate people in makeup. In India makeup, makeup is very underpenetrated, so there's a high [potential] in the future. That is an area that we would definitely love to have a play in.
How do you view the changing consumer in India? What are habits of younger consumers that you think will shape the market in the future?
When I say the younger consumer, I mean typically below the age of say 24, 25. For them, the formula needs to be very clean, and they want to associate with brands which are standing for ESG.
This is a generation which does not mind spending an extra 10%, 15%, 20% for brands which stand for things in their brand journey. They're just not selling a wonderful product or formula, it's beyond a product, beyond a certain formula. They stand for some kind of social goals.
It is a generation which demands more and more every year. Next year, they want something more from that brand in terms of, OK, what are you doing about say plastic in the ocean? What are you doing about plastic in your packaging? Are you meeting recycling goals?
They want more transparency, and they want more accountability on all these parameters. At Lotus, we love it because most of our brands are standing up in terms of their expectations for these younger customers.
When you look ahead at your company overall, what are some longer-term goals that you have for it?
First is some ownership to people who are passionate about our business. It could be in some form of ESOP [employee stock ownership] that we have to determine as a company. That's a medium- to long-term goal for us. We have to be cognizant of that fact that we are a privately held company, and we need to structure our employees stock option plan accordingly.
The second thing is we want to institutionalize the business to a great extent. That means the business is not dependent on me or the family. Especially on the operating side, it's run very efficiently by itself, and the family is there just to give a little bit of guidance. Of course, I think families or individuals who own businesses in beauty and personal care bring in a lot of soul to the business, which is very, very important.