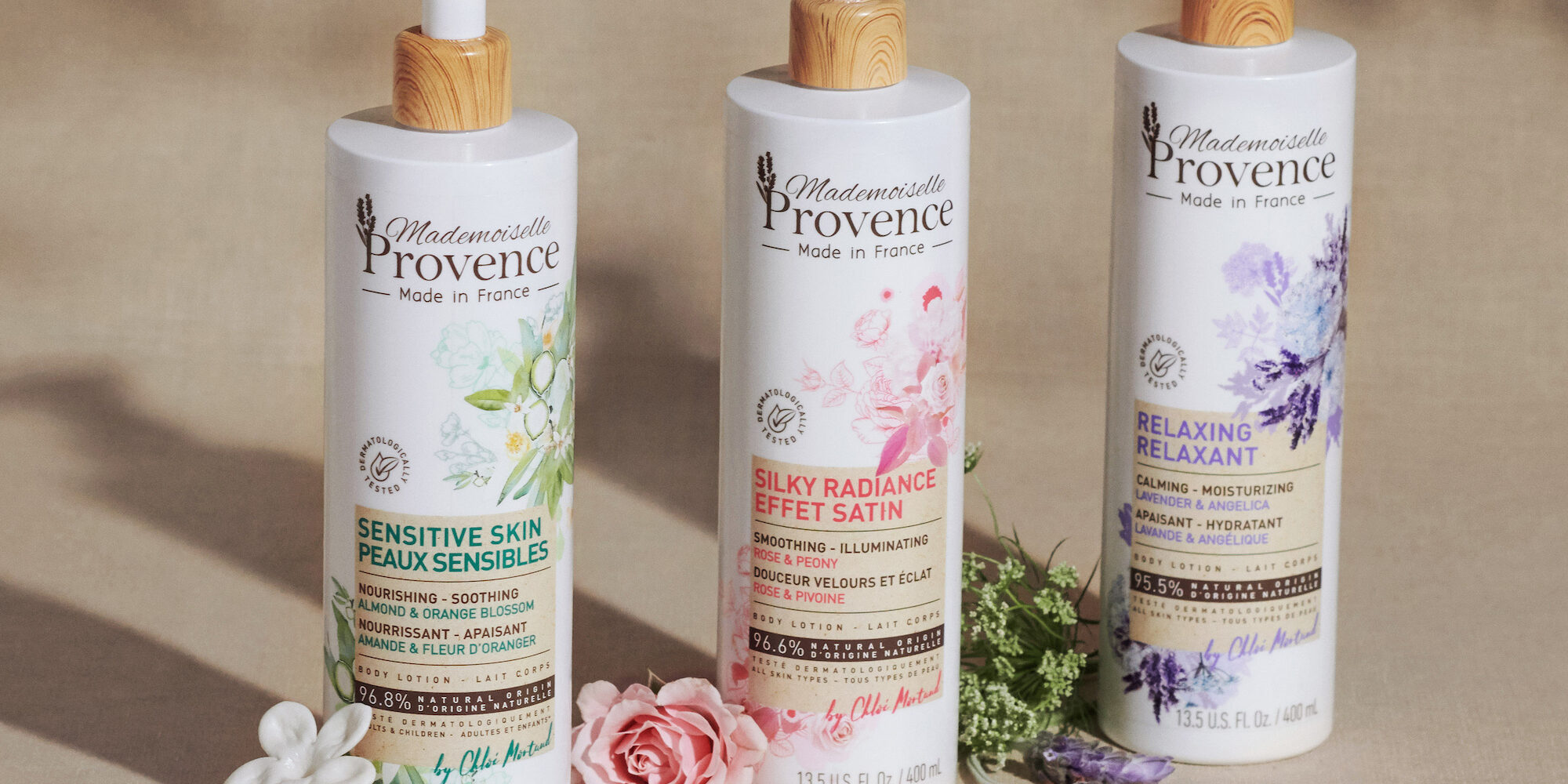 Mademoiselle Provence Brings Affordable French Body Care To Target
---
Two-year-old French beauty brand
Mademoiselle Provence
is entering 300 locations at Target—or should we say Targeé—and the retailer's website today. 
The body care specialist will bring its full assortment of 12 stockkeeping units, including hand cream, body lotion and body wash priced from $10 to $15, to the chain's virtual shelves and three products in-store. In the United States, the brand is also available on Amazon, and can be found at independent retailers across the country and in France, Canada, Italy and Croatia. 
Mademoiselle Provence is the brainchild of Chloe Mortaud and Helene Marceau, a beauty industry veteran with stints at L'Oréal and Selective Beauty on her resume. Mortaud was raised in Southern France and crowned Miss France in 2009. When she became a mom, she moved to the U.S., where her mother is from and where she lives, in Miami, but returned to Provence every year to give her son, Matis, the formative French childhood she remembers fondly.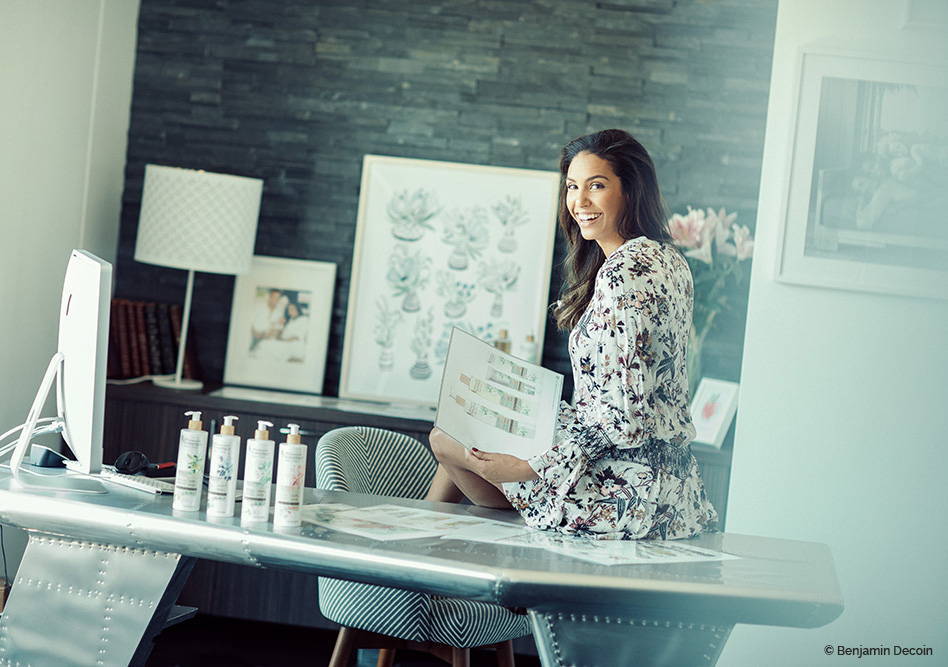 Mortaud's regular transatlantic trips sparked the idea for Mademoiselle Provence. "People [in the U.S.] would ask me about French beauty secrets since I was Miss France," says Mortaud. "I also came to realize that I couldn't find any products that I liked in the U.S. I was doing back and forth between France and the U.S., and I was bringing back products from France. I was like, 'Well, that's not going to work.'" The co-founders introduced Mademoiselle Provence to bring French beauty to the U.S. in a thoughtful way. 
Noting that she and Marceau are moms, Mortaud emphasizes that natural, safe formulations are a priority for the brand. "It was also was very important that it was made in France," she says. "We were French and the French beauty expertise is known worldwide." The combination of natural ingredients and a French pedigree could result in hefty prices. However, Marceau and Mortaud are committed to Mademoiselle Provence's products being accessibly priced. 
"We're both from families of modest income," says Mortaud. "We were like, 'That's not fair. Everybody should be able to afford natural French beauty.' That's how we came up with the idea that Mademoiselle Provence will be affordable, natural and made in France."
"Everybody should be able to afford natural French beauty."
From the brand's inception, Target was a distribution goal. "We were thinking about Target when we created a brand," says Mortaud. "We took a look at what they were doing helping small brands. They've revamped their natural beauty section, all they're doing with their health and body lotion sections. They're redoing things. It's also a place where I was shopping a lot."
The co-founders first met with Target in August last year. Once Target gave the brand the green light, the brand raised capital to support its increased production needs. Three months ago, it secured $200,000, and it's currently currently raising another round with the objective of drawing $600,000. Marceau and Mortaud poured $230,000 into getting Mademoiselle Provence off the ground initially. 
"It's not cheap," says Mortaud says of rolling a brand out to Target. "Now, you arrived at Target, but how do people buy you rather than another brand? How do people hear about you on target.com? You've got to spend some money to get money. It is an investment."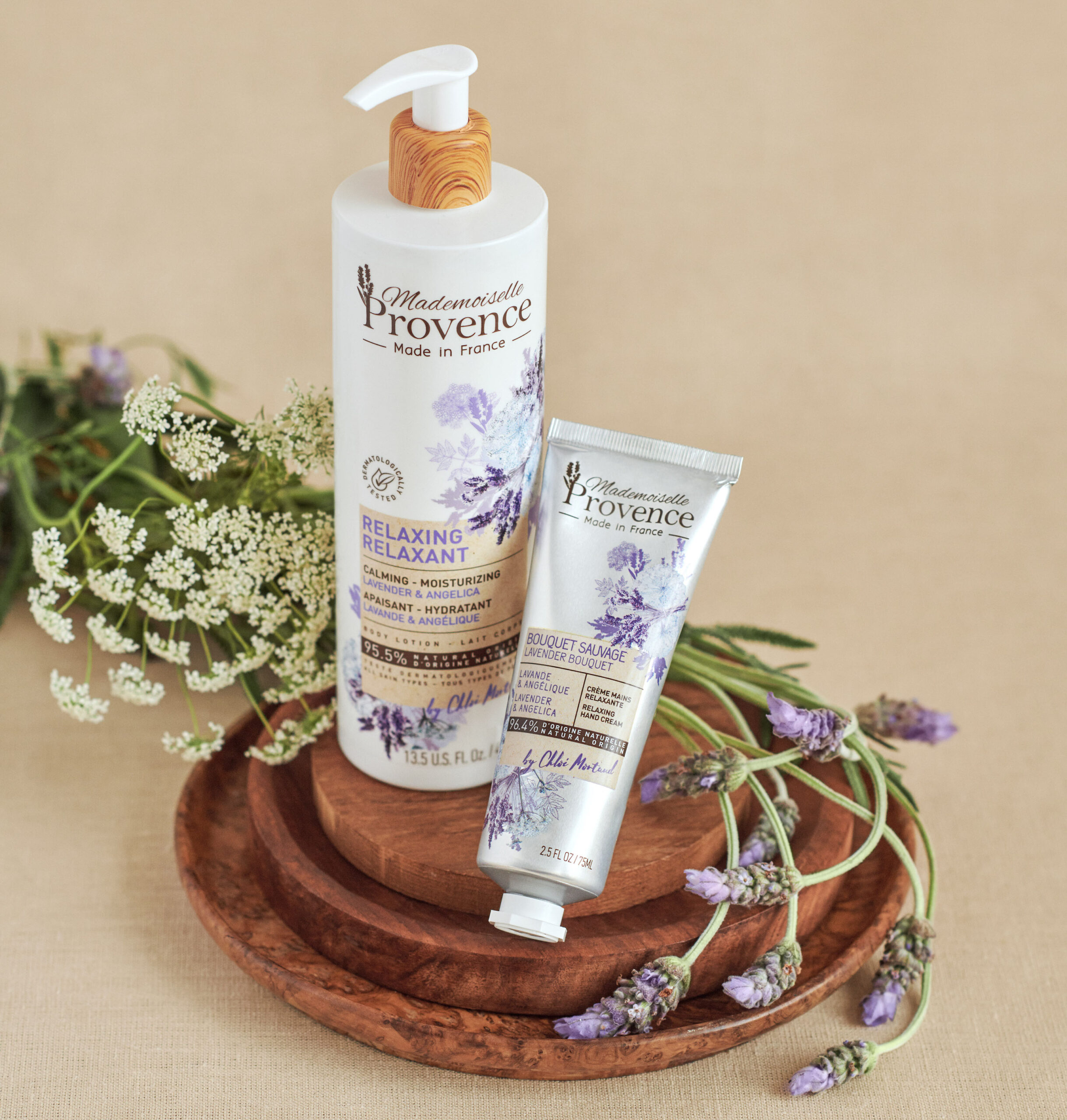 Mademoiselle Provence is working with a third-party firm that specializes in optimizing brands' presences and driving sales on Target's e-commerce site. In-store, Mortaud is eager for an advantageous placement, but admits her brand is at the mercy of the retailer. A good in-store placement will aid in fueling the sales Mortaud knows Mademoiselle Provence will need to expand to more or all of Target's nearly 1,900 doors over the next several months.
"The buyer is giving us our chance," she says. "If, within the next three to six months, we're capable of showing that we're selling, that could mean us going from 300 to almost 2,000 stores. The jump between those two would be exponential on our revenue forecast." The co-founders estimate that Mademoiselle Provence's Target business could comprise 50% of its overall sales within a year. 
Mortaud and Marceau believe success at Target could spark other retailers' interest in Mademoiselle Provence's merchandise. "Target's a big player, so it shows to other big players this brand is able to succeed here," says Mortaud. "We're hoping Ulta will look at us and be like, 'I'm also going to give them a chance because they were able to prove that they could work with [a retailer as big as] us.'" Bonne chance, Mademoiselle Provence.