Marcia Kilgore And Bobbi Brown Spill The Secrets To Their Success
If a beauty concept can't be easily yakked about at a dinner party, Beauty Pie founder Marcia Kilgore suggests it probably doesn't have legs.
"What would you say about your brand or your offer that's unique that takes you from ground floor to second floor, and can you encapsulate it in one sentence?" she asked. "Until you've got that, you don't really have much on anybody else."
With subscription service Beauty Pie, Kilgore's pithy dinner party pitch is: Get department store-quality merchandise up to 80% cheaper. The pitch is working. According to a Business of Fashion article by Chavie Lieber on subscriptions, the number of Beauty Pie subscribers have doubled since March, and new memberships have jumped 300% weekly over the same period.
Kilgore, who started Bliss (sold to LVMH Moët Hennessy Louis Vuitton in 1999 before being acquired by Starwood Hotels & Resorts Worldwide and Steiner Leisure) and Soap & Glory (sold to Alliance Boots in 2014) prior to Beauty Pie, joined fellow serial entrepreneur Bobbi Brown, the makeup artist behind Bobbi Brown Cosmetics, which was acquired by Estée Lauder Cos. Inc. in 1995, and wellness brand Evolution_18, for a Beauty Independent In Conversation webinar on Wednesday moderated by Nader Naeymi-Rad, co-founder of Beauty Independent parent company Indie Beauty Media Group. During the webinar, the beauty industry titans discussed their careers and missions going forward.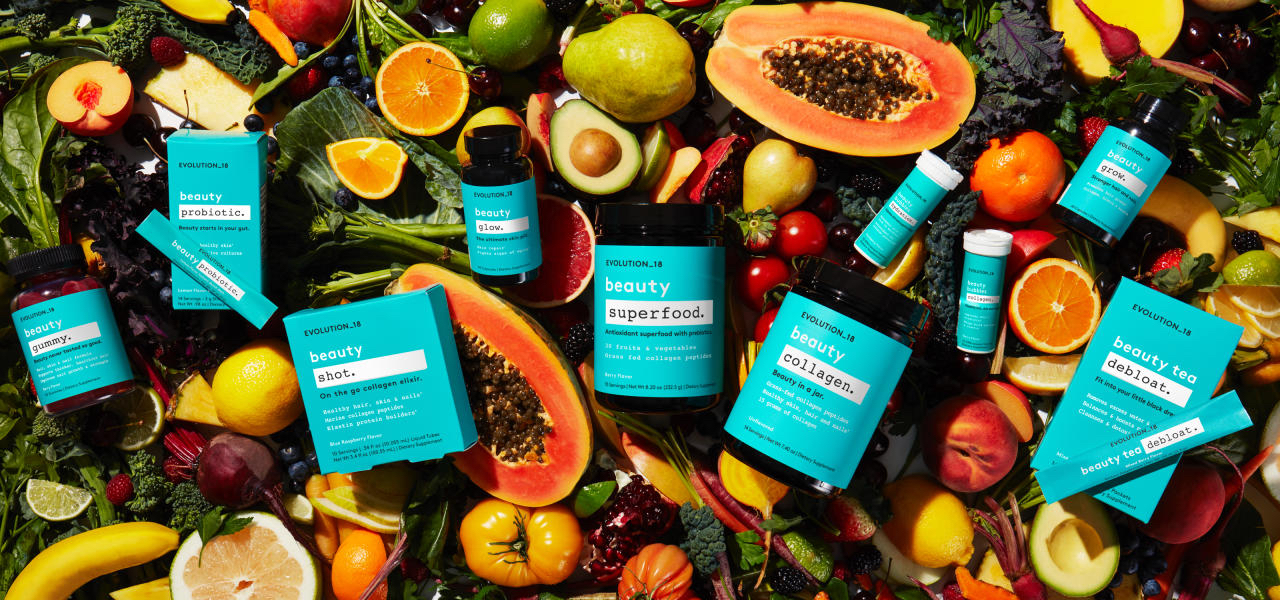 Following Lauder's acquisition of Bobbi Brown Cosmetics, only 4 years old at the time of the transaction, Brown stayed at Lauder for 22 years. After that long stretch, she was ready to build a brand from the ground up again. In a wellness segment with a reputation for being exclusive, her ingestible brand Evolution_18 is accessible. Priced primarily from $13 to $30, its assortment includes Beauty Probiotic, Beauty Collagen, Beauty Gummy, Energizing Chocolate and Relaxing Vanilla. Evolution_18 is carried by Walmart, Boots and Kohl's. On top of the brand, Brown published her ninth book, "Beauty from the Inside Out," and launched the concept shop JustBOBBI with Lord & Taylor.
Talking about Evolution_18, Brown said, "I saw a new way to reach a consumer. I saw a new way to sell things, a new way to package things and message things." Like many indie brand entrepreneurs, she relies on a community of wellness founders to endure the highs and lows of operating a startup. "There is always something," said Brown. "Business equals problems. It's life."
In contrast to Evolution_18, Beauty Pie has mostly eschewed traditional retail. However, it did dabble in brick-and-mortar with a pop-up shop at Harvey Nichols that was stymied by the pandemic. It's predominantly steered clear of retail because sidestepping middlemen allows it to keep prices down. Kilgore sources products directly from manufacturers and makes them available without retail markups.
"There is always room for an entrepreneur to do what she does better and stronger and different."
Sticking to direct-to-consumer distribution is crucial to Beauty Pie's thesis. Its subscribers are charged $10, $20 or $30 a month or $99 a year to purchase products valued at $100 to $300 monthly. According to Kilgore, Amazon isn't in the cards for Beauty Pie. Kilgore declared, "It's kind of the anti-Beauty Pie." For beauty entrepreneurs interested in selling via Amazon, she recommended they work with people with expertise in its platform and pay close attention to margins because it can be costly to get noticed in "The Everything Store." Brown isn't opposed to Amazon. She said, "I think it's only going to help our DTC and Walmart business. It's another way of distribution."
Brown began in the beauty business in advance of Amazon's rise. In that era, nascent beauty brands were largely restricted to traditional venues for exposure. Bobbi Brown Cosmetics debuted at Bergdorf Goodman. Brown credits Lauder for enlarging the brand into a worldwide phenomenon sold in more than 60 countries. Brown said, "I couldn't have scaled the business without them nor did I have the desire to."
In the 1980s, Brown honed a natural makeup style that diverged from the heavy contouring, red lipstick and caked-on foundation that characterized the decade. Her work at magazines, for runway shows and on television popularized her approach. In line with that approach, Brown had an idea for a creamy lipstick that looked like lips. She met the chemist responsible for formulating the brand's early merchandise in an elevator, and her financial partner Ken Landis was the husband of Rosalind Landis, a public relations professional who'd tapped Brown for eyeshadow tutorials.
Bobbi Brown Cosmetics premiered with 10 lipsticks. As it expanded, it became known for makeup that wasn't too complicated for regular women to use. No excess blending was necessary. "I did not invent makeup. I reinvented it," said Brown, stressing a major point of difference for her brand was her authority in the makeup field. "It wasn't just a good product," she asserted. "This was a makeup artist that made makeup. It used to be people in marketing, in product development [making cosmetics]. I was one of the first makeup artists [to create a brand]." Several makeup artist-led brands—NARS, Kevyn Aucoin Beauty and Laura Mercier among them—succeeded Bobbi Brown Cosmetics.
Kilgore leapt into the spa sector in New York in response to a disheartening experience at a hot Upper East Side spa. Aestheticians at the spa tried to shame her into buying products in the midst of a service. "The polar opposite of a good idea is also a good idea," she said, sharing her strategy at Bliss spa was to foster an environment that made everyone walking in the door feel comfortable. Preceding launching it in 1993, Kilgore ran the skincare treatment center Let's Face It!
Kilgore's and Brown's continued entrepreneurial zeal is evidence of their confidence that there's plenty of opportunities for new companies, even in an incredibly crowded beauty market. "There is always room for an entrepreneur to do what she does better and stronger and different," said Brown. Using the word "remarkable" literally and referencing the Seth Godin's book, "Purple Cow: Transform Your Business Being Remarkable," Kilgore said, "There should be something remarkable about what you're doing."