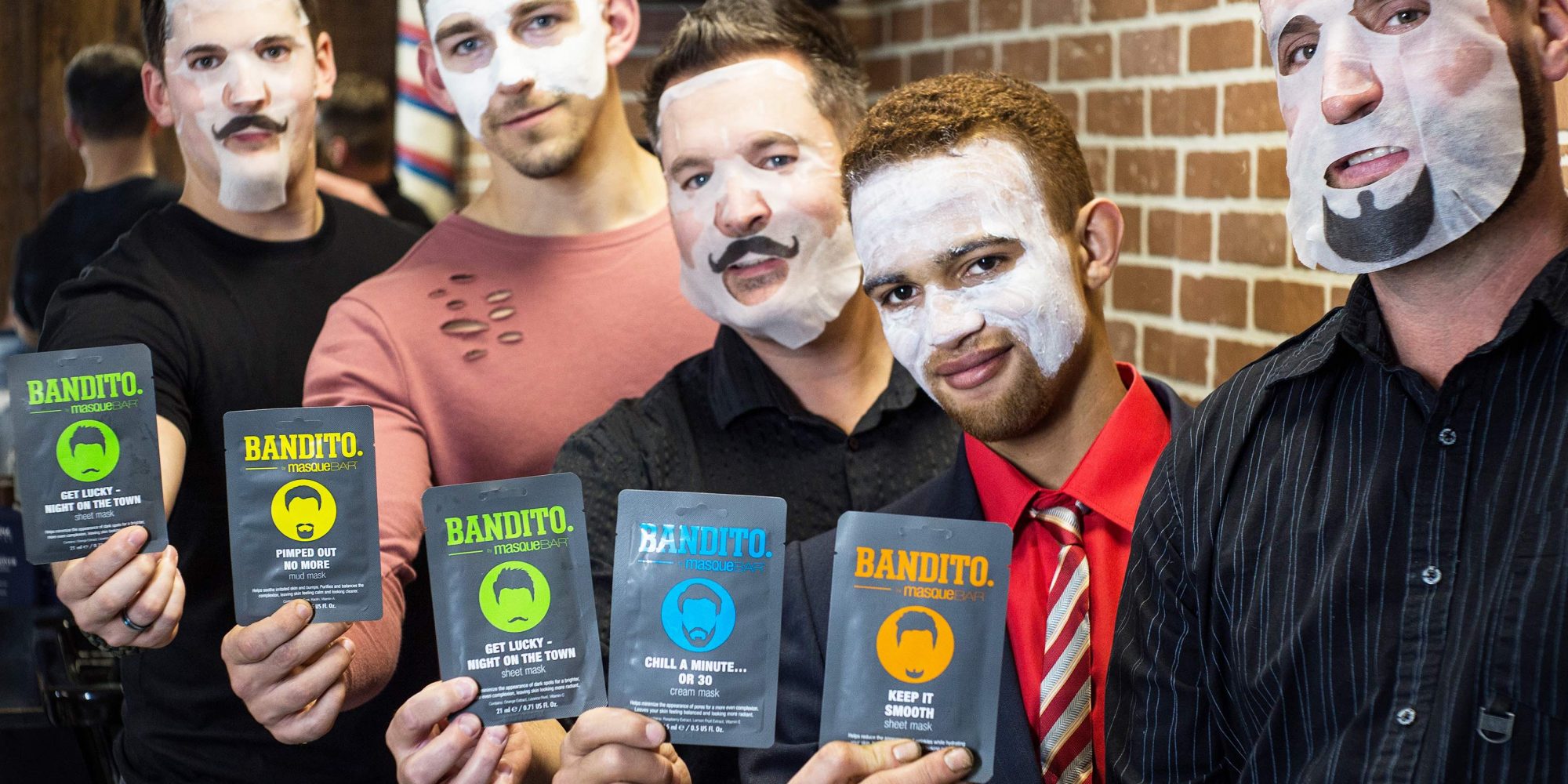 The Men's Market Looks Downright Glowy (Hint: Male Face Masking Is Involved)
After leaving the stuffy finance sector a year ago for a more informal office environment at WeWork, where he's senior sales associate, handsome trainer on the side Michael Taylor shaves only once every 10 days. "When I shave too often, I get a bad razor burn. I also like rocking some facial hair," he says. "I certainly shave less frequently than my dad." While Taylor doesn't shave much, he uses skincare products frequently, specifically Kiehl's face wash and moisturizer.
Men's faces may never be the same. The Taylors of the world are abandoning the grooming habits of their fathers and proving problematic for old-school shaving staples like Gillette and Schick. On the other hand, they're facilitating opportunities in product categories their forbearers hardly dabbled in, especially in a skincare segment ripe for indie originality. As millennial guys turn to creams and set aside razors, the prospects for the men's market look rather glowy.
"A downturn in shaving has actually caused men to start paying more attention to the health of their skin," says Jared Pobre, co-founder of luxury men's skincare brand Caldera + Lab, adding, "Maintaining facial hair requires thoughtfulness and attention that we may not have seen on a broad scale before."
Globally, Allied Market Research projects men's personal care will accelerate at a compound annual growth rate of 5.4% to reach $166 billion in 2022. Domestically, men's prestige skincare sales rose 9% last year to almost $123 million, per The NPD Group. And, with extra scruff covering faces, products to manage it are soaring. According to Mintel International, introductions of beard items soared 32% in the last four years. Meanwhile, razor sales are being sliced. According to IRI data for the 52-week period ended Jan. 28, blade sales were down 9.5% to $2 billion in multi-unit mass-market retailers. Razor sales were off .24% to $533 million, and shaving cream sales slid roughly 4% to $479 million.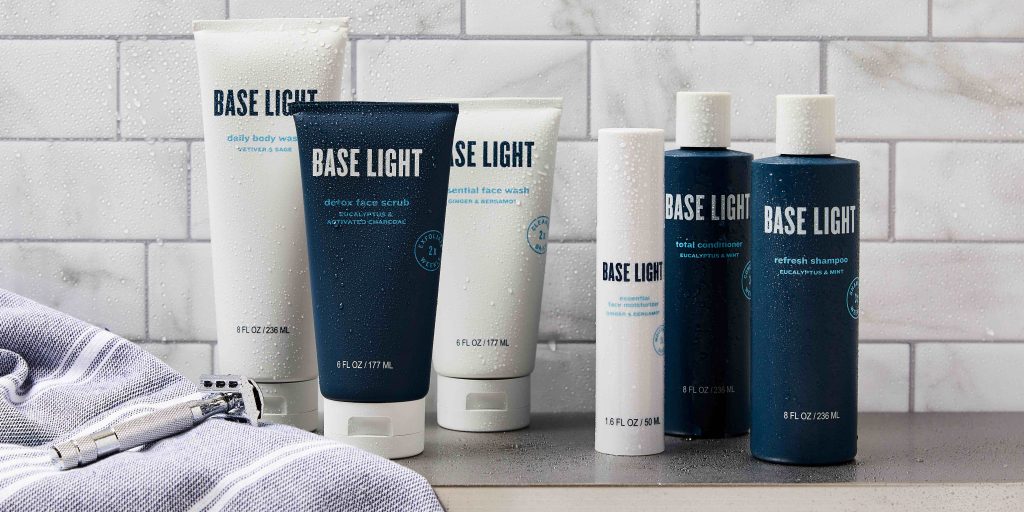 "At least every three years, we all in the business declare that, 'Now is the time that the men's business is finally going to start growing and becoming important,'" says industry veteran Jim Perry, president and CEO of TaikiUSA, manufacturer for Hue For Every Man. "Yet, each time we say this, there isn't much growth. There may be a large CPG company that successfully launches a new brand, but that is all there is to the new trend. This time feels very different."
Calvin Quallis, founder of indie grooming brand Scotch Porter, agrees, pronouncing, "The reshaping of manhood and masculinity is a big trend for 2019." He elaborates, "The men's category has grown exponentially with men becoming more style-conscious and diving into categories beyond traditional shave. Shave might be down, but the category as a whole continues to grow." Behind the sales expansion, he says, is a reimagining of the "stereotypical portrayal of men."
Breaking outmoded stereotypes was certainly on the mind of Jonathan Keren, founder of men's skin and hair line Maapilim, when he staged an exhibition called "Flowers Are Manly" in 2016. The exhibition's images showed men adorned with flowers and plants. The goal, says Keren, was to tell men it's OK to be who they are and celebrate diverse definitions of masculinity.
"A downturn in shaving has actually caused men to start paying more attention to the health of their skin."
Mintel's research underscores the resonance of the loosening gender definitions that "Flowers Are Manly" depicted. It finds consumers are open to genderless products. Almost 70% of iGens or people aged 18- to 22-years-old have used or are curious about using genderless beauty products. "Brands must consider ideas like flexibility and inclusion in order to stay relevant," advises Sarah Jindal, senior global innovation and insights analyst for beauty and personal care at Mintel.
Indie companies like Maapilim and Bespoke Post, a subscription and e-commerce service, can speak to the less codified masculinity in manners entrenched brands that have been peddling testosterone-laden marketing can't. Amber Luan, brand strategy and product development for Bespoke Post, says, "Men are being pushed to be more open and honest. They are part of the wellness movement and are more sensitive and honest about insecurities." Bespoke has released a men's grooming line called Base Light.
For Gillette, altering the chatter to be open and honest has been difficult. When the brand unveiled its #MeToo-inspired "We Believe: The Best Men Can Be" ad campaign earlier this year confronting bullying and sexual harassment, it faced a backlash from some customers decrying the campaign for condemning men. People threatened to never buy Gillette again. The ad reflects the tough situation that a legacy grooming brand faces attempting to remain relevant while still catering to the fans it accumulated by promoting alpha male ideals.
Industry insiders contend there's a better tactic for talking to males. A campaign from Harry's dubbed "I Am Not Afraid" proffers a subtler message that they argue is in tune with modern men. In the spot, soccer star Harry Kane proclaims he's not afraid to lead, be criticized and tell his daughters he loves them. He utters, "If that makes me different, I'll choose different every time."
Harry's had been besting Gillette prior to the campaign faceoff, though. Discussing grooming brands bred online such as Harry's and Dollar Shave Club, Ian Ginsberg, CEO of C.O. Bigelow Apothecaries, says, "Maybe those brands weren't on Gillette's radar before, but they now feel the pain." He recalls once telling a British shave brand it wouldn't have enough funds to knock out Gillette in the U.S. The landscape today has been transformed. Ginsberg says, "The big brands don't have that power anymore and, now, those startup brands are showing up on shelves."
To wit, Target marched forward in the men's sector by picking up Harry's in 2016. Target estimates the U.S. men's grooming market will double this year from 2016, according to Christina Hennington, Target's senior vice president, merchandising, of essentials beauty and wellness. The retailer unveiled an updated men's section at 80 locations last year. Walmart appears bullish on the category, too. Harry's hit its shelves in 2018. CPG behemoths realize change is in the air as well. P&G purchased Walker & Co., maker of the Bevel razor brand, last year. Unilever acquired Dollar Shave Club in 2016.
"Men are being pushed to be more open and honest. They are part of the wellness movement and are more sensitive and honest about insecurities."
Pobre says brands birthed in the direct-to-consumer space like Bevel, Dollar Shave Club and Harry's have made men's grooming "socially acceptable." Men can conveniently pop onto websites to learn about caring for their skin, something they may be reticent to tackle in a store. Older men, says Ginsberg, are still hesitant to seek product information. Younger men, however, scour the Internet for how to care for their skin. Ginsberg says, "My son's age group knows what to do."
Taking it a step further, Allan Lever, owner and founder of Look Beauty, notes many men are kicking off their skincare journeys similarly to women—through masks. Sales of Look Beauty's men's masks have skyrocketed 300% of late. Lever explains, "Due to great merchandising such as at Target, we've seen masks become mainstream as an 'easy' skincare [offering] for men."
Women have long been the primary buyers of men's products, but men are seizing that role to control their own product purchasing. Quallis, who owned barbershop Center Stage Cuts preceding his creation of Scotch Porter, which has nearly 20 stockkeeping units and revenues exceeding $3 million, says 70% of his sales are to men. He figures, "Only a man knows his specific product needs."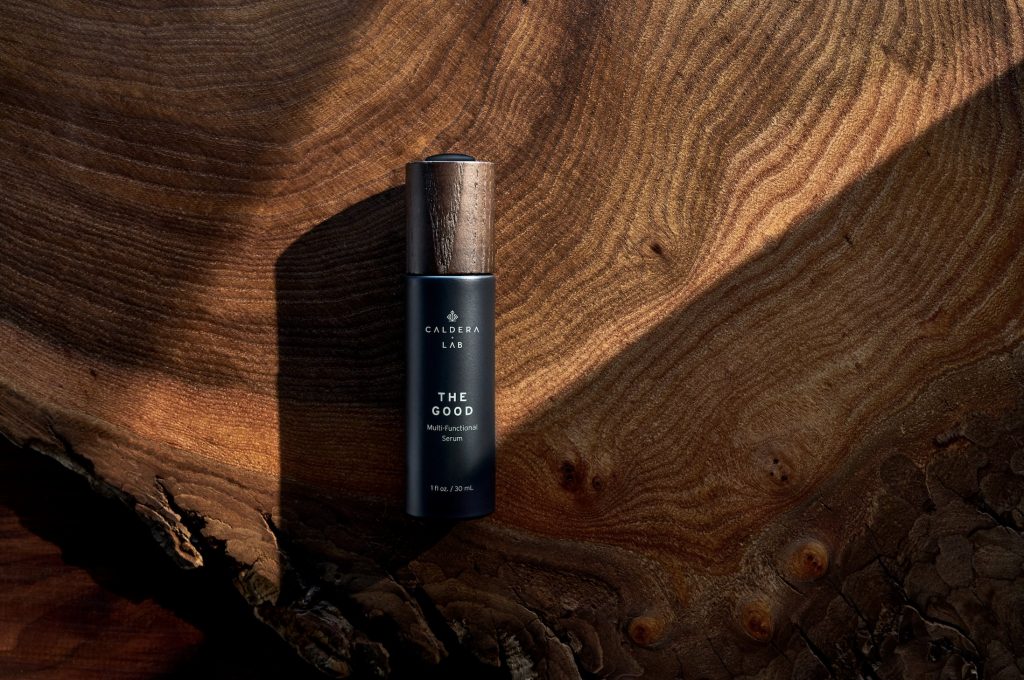 Perry suggests the impact of indie brands bringing new concepts and marketing messages into the fold is paramount in catapulting the men's business. "There are starting to be choices for men, still at a small scale, but that are diverse enough for men to finally realize there are options," he says. "This is causing engagement, and this seems to be greatly increasing self-purchase."
In particular, Jessica Estrada, CEO of Hue For Every Man, points out the multicultural portion of the men's category has tremendous potential. "Men of color did not have products that addressed their needs before," she says. "There hasn't been innovation." Education is a huge push for Hue For Every Man, Estrada stresses, noting that retired NBA star Matt Barnes is a partner in the company and doles out style tips. Hue For Every Man is available at Target.
Hair dye is another men's subcategory expected to explode. Carl Sandler, founder of the DTC hair and beard coloring brand True Sons, says men's hair dye has historically been limited to salons amd mass-market box products. Illustrating that men are intrigued by an alternative, Sandler shares True Sons anticipates shipping 100,000 cans by the end of the year. Other rising product classifications in the men's segment include hair growth products that don't require prescriptions or come with the sexual side effects linked to minoxidil, makeup, hair removal tools and hair styling aids.
Key Takeaways
The men's category is undergoing seismic changes due to a redefinition of masculinity and rethinking of marketing messages to respond to that redefinition.
Although industry insiders have often pronounced the men's market is about to pop, this time the feeling broadly is that it's actually going to happen. Globally, Allied Market Research projects men's personal care will accelerate at a compound annual growth rate of 5.4% to reach $166 billion in 2022.

Indie brands have opportunities to fill the gaps in underserved segments within the men's market, including for skincare, hair coloring and multicultural products. 

Direct-to-consumer brands have been catalysts for growth in the men's sector because men often prefer visiting websites over stores and may be uncomfortable talking about their grooming needs in person.

 Women traditionally have been buyers of products for men, but men are increasingly buying products themselves.