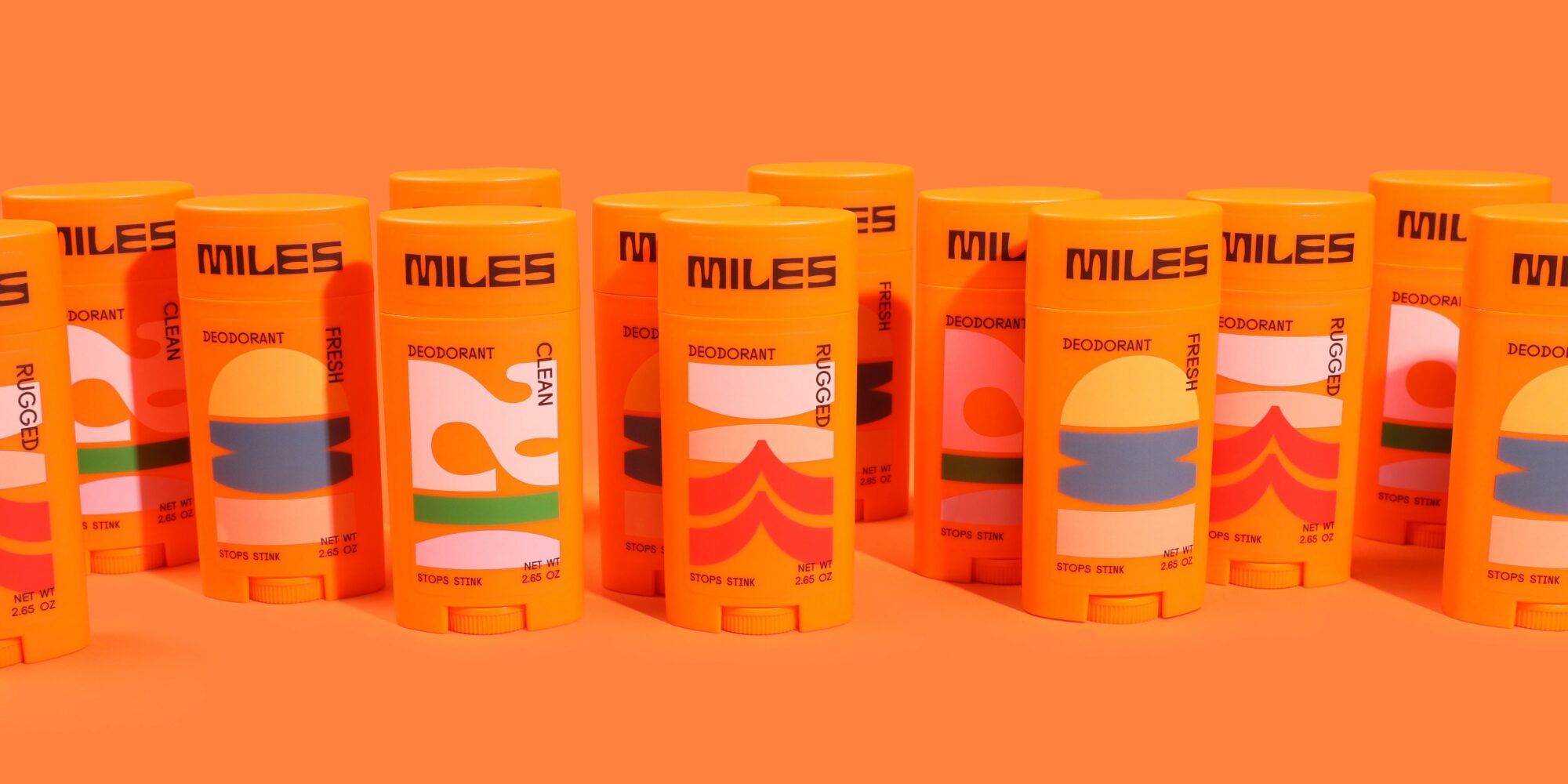 Meet Miles, A New Deodorant Brand For Teens And Tweens Spreading Positive Masculinity
In the spring of 2020, Carly Broderick's then 10-year-old son Jack reached a major childhood milestone—receiving the puberty talk at school—and she realized she'd shortly be reaching a major parenting milestone: having him stink up the house. "That got me thinking, 'Gosh, he is going to need deodorant soon, what am I going to get him?'" she recalls.
Broderick considered buying him a deodorant from a legacy brand, but the conventional masculine marketing it was steeped in didn't suit his sensibilities or hers. So, she shifted her attention to a clean deodorant from a smaller brand, but worried it wouldn't be effective, and it wasn't cheap. She wasn't thrilled about shelling out for a product over $10 that might be a bust.
Broderick remembers wondering, "Why isn't there a modern brand focused on this very unique generation and their bodily needs?" Once she began pondering what that modern deodorant brand could be like, ideas for it crowded her mind. They kept her awake at night, and she concluded she must act on them.
However, Broderick, a former COO at commerce agency The Stable who spent a decade at Target in various positions, including director of skincare, bath and fragrance and merchandising senior merchandise planning director of sporting goods and toys, wasn't going to act on them before first studying the market.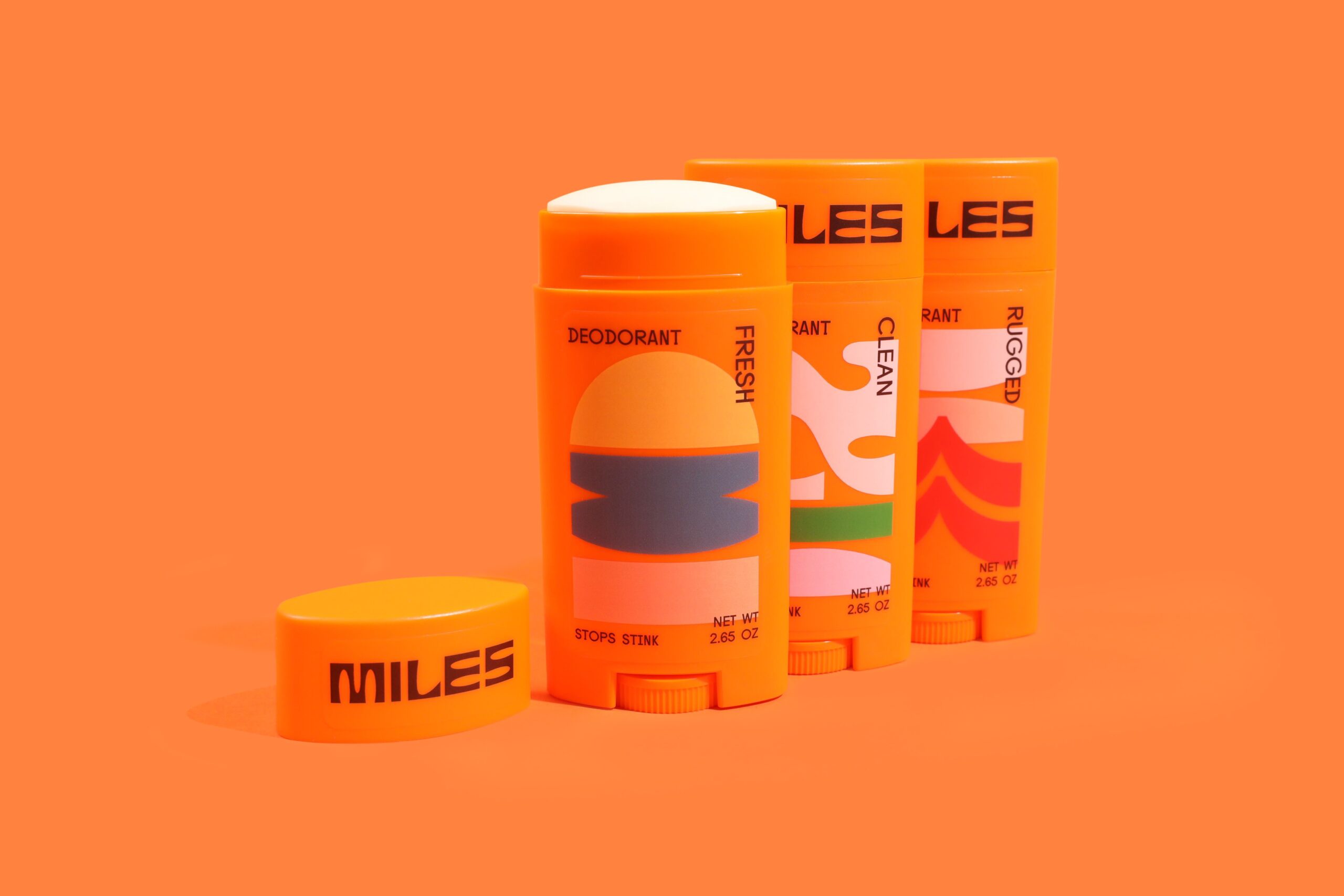 She surveyed 100 parents of teens and tweens, and discovered a third of them opt for clean deodorants and two-thirds opt for deodorants or antiperspirants from legacy brands for their kids—and they aren't jazzed about the existing offerings for either. She says, "A lot of parents were right where I was."
Now, Broderick is giving them and her son another option with Miles, a new personal care player starting with deodorants and antiperspirants priced at $8.99 each. Not a direct-to-consumer brand, Miles premiered on Amazon in November and will enter a mass retailer in the spring. It doesn't sell on its own website, but is already on track to hit a six-figure sales total in its initial year of availability.  Broderick raised an undisclosed amount of funding from angel investors, friends and family to support Miles' launch.
"I really want to push for positive masculinity, which is about optimism and believing in yourself without bringing anyone else down."
To be successful, Miles has to convince parents and their teen and tween progeny that its products are winners. For parents, chief purchasers of their offspring's odor fighters, the brand's products are affordable, adhere to leading retailers' clean beauty standards, are formulated to work and don't convey negative messages. For teens and tweens, specifically Miles' sweet spot of 11- to 16-year-olds, they're designed to smell and look great, stop stench, have good vibes, and credit card-carrying parents are cool with them.
"With legacy brands, there's a lot of imagery around being physically active in sports, and that is great if you have a sporty kid, but where's the choice for the artist, the musician, the scientist or the entrepreneur?" says Broderick. "That's everything this generation stands for, it's not those traditional views that so much of marketing has shown us. I really want to push for positive masculinity, which is about optimism and believing in yourself without bringing anyone else down."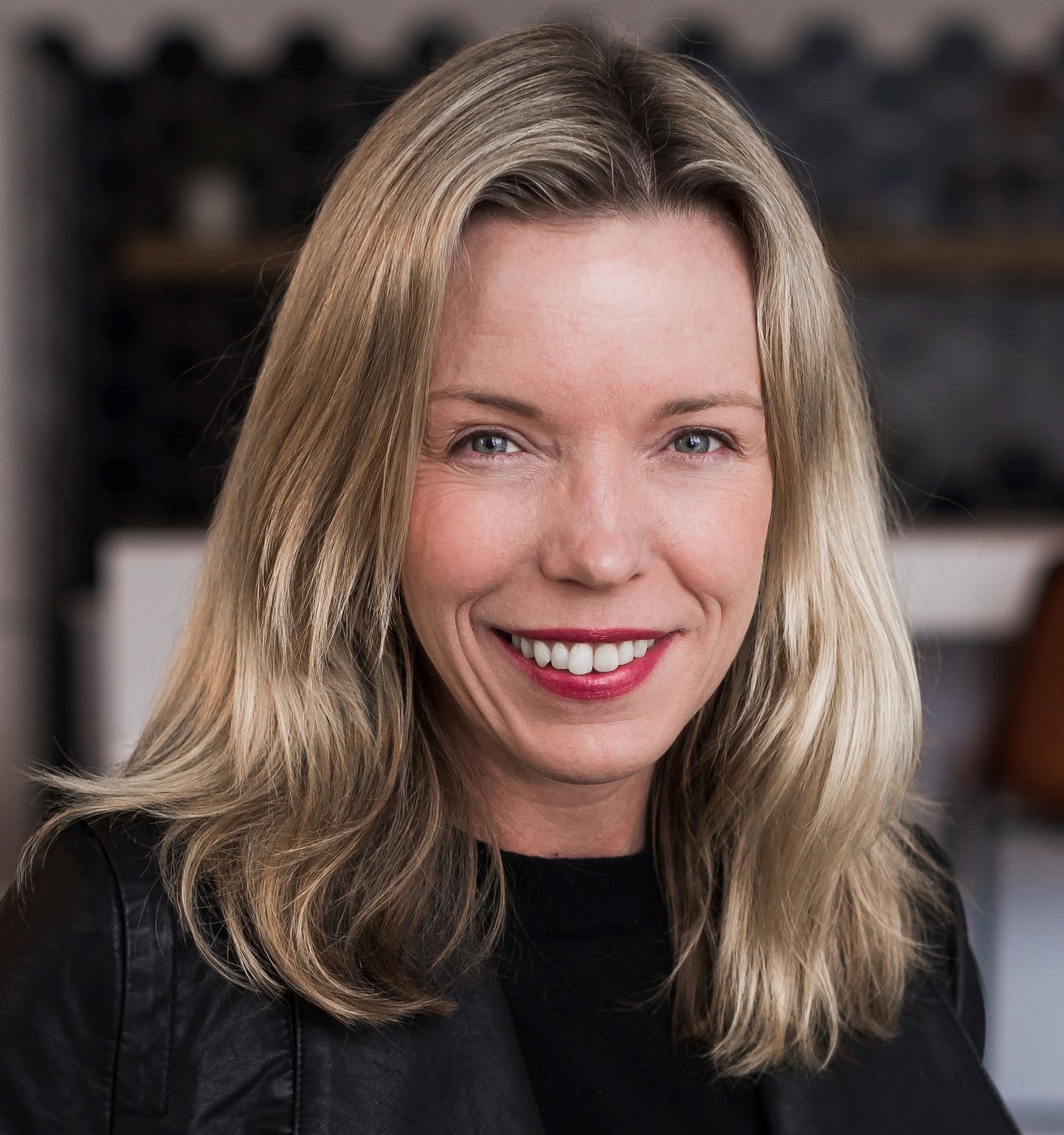 Knowing that Miles has retail in its future, Broderick teamed up with the agency Buddy-Buddy to create packaging that would stand out in stores. Orange is a key color for Miles because Broderick says it's energetic, vibrant and "visually disruptive on shelf." As they peruse deodorant stocks at stores, teens and tweens tend to sniff deodorants prior to picking them, and Miles' scent descriptors—Clean, Rugged and Fresh—quickly communicate what its scents are about.
Nailing the scents was critical to Broderick. Miles' three scents are structured to capture moods. She says crisp citrus Clean is a cheery "morning scent" that reminds her of clean laundry. With cedar, cardamom, rosewater and amber, Rugged is deeper and laidback. Featuring grapefruit, ocean minerals and agave, Broderick says Fresh is a "driving-with-your-windows-down scent. It's about feeling great out in the world and feeling awesome in your skin." So far, sales are roughly evenly split between the scents.
"I chose Miles as the brand name not because it's a name people give their children, but because it's a measure of distance or a journey. Going through your teen years and puberty is quite a journey."
The ingredients were critical, too. As Broderick emphasizes, if Miles doesn't perform, teens and tweens will move on. She says its deodorizing is mainly from baking soda and magnesium hydroxide. Other ingredients she highlights are safflower oil and hyaluronic acid to boost moisturization and mango seed oil and tapioca starch to aid with sensitivity.
While Miles' deodorants are aluminum-free, it has antiperspirants with aluminum in Clean and Rugged scents to combat sweat, the second biggest reason why parents buy deodorants or antiperspirants for their kids. Body odor is the biggest reason. "It's not like, I'm super active sweat. It's more, in my day-to-day life, I'm sweatier than I want to be," says Broderick. "That's where our antiperspirants come into play."
Miles' deodorants are expected to be stronger sellers than its antiperspirants, but Broderick points out antiperspirants are sizable revenue contributors in the market. She says, "From a market share perspective, deodorant has a larger share of the market than antiperspirant, but antiperspirant is surprisingly not that far behind." Body wash, soap and a shampoo-conditioner-body wash combo are on deck for Miles, and Broderick says its selection will expand to "all things around odor and cleanliness in a teen's atmosphere."
The brand is kicking off its social media presence with Instagram and Facebook to cultivate parents primarily, and TikTok is next as it seeks to build awareness with teens and tweens. Broderick says the brand has been taking its time developing TikTok content that connects with young consumers. She hints it will be providing a peek into her founder story on TikTok and won't be too serious as it demonstrates its products on the platform.
Offline, it's sampling at tournaments where parents gather with their children and hopes to be a part of important moments in its core consumers' maturation, whether they're dances, spring break trips or college acceptances. "I chose Miles as the brand name not because it's a name people give their children, but because it's a measure of distance or a journey. Going through your teen years and puberty is quite a journey, and it's one of the first life journeys that kids go through," says Broderick. "We will be leaning into the notion of a journey through Miles."