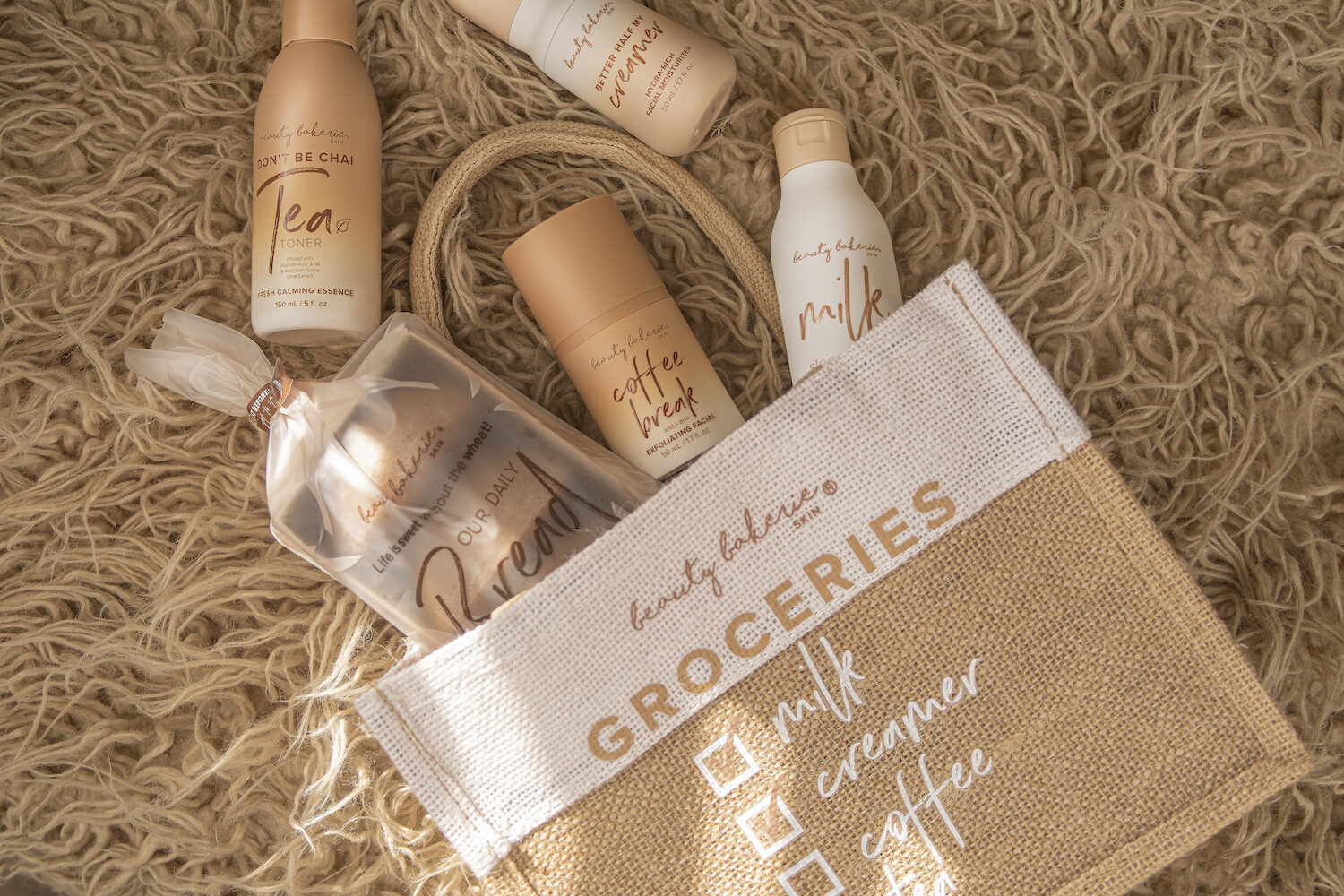 After More Than A Decade In Business, Beauty Bakerie Expands From Makeup To Skincare
Known for its sweetly named makeup products, Beauty Bakerie is expanding into skincare for the first time since its debut over 10 years ago.
Staying within the brand's food theme, its new collection includes Milk, Sleep, Repeat Glycolic Facial Cleanser; Don't Be Chai Tea Toner; Coffee Break AHA + BHA Exfoliating Facial; Better Half My Creamer Hydra-Rich Facial Moisturizer; and Our Daily Bread Deep Cleansing Konjac Sponges. Priced from $18 to $30, the skincare products are available on Beauty Bakerie's and Target's websites. They'll be at Target stores soon. Beauty Bakerie is currently sold in over 2,000 doors, including at Ulta Beauty, Nordstrom, Morphe and Target.
Founder Cashmere Nicole has different beauty priorities at 38 years old than she did at 27 years old, when she launched Beauty Bakerie, and those shifting beauty priorities inspired the brand's latest launch. Nicole says, "When I started this brand over a decade ago, I was younger, I was all about a caked face. I love makeup, do not get me wrong, but now I'm at the age where I also consider my skincare a lot more than I wish I would have back then."
The pandemic played a part also. When everything slowed down during lockdown, Nicole finally had time to try the foot masks her employees recommended and establish a proper skincare routine. "I would say most CEOs don't take a break, and we don't take out time for ourselves," she says. "So, skincare was really me graduating to another level in my life and to another level of awareness of myself when it comes to what I need to be able to be there for everyone else that relies on me."
Similar to the rest of Beauty Bakerie's vegan, cruelty-free selection, which encompasses hundreds of units by Nicole's estimate, the brand's skincare products focus on performance and health. She says, "My approach with skincare is the same way I'm looking and scrutinizing everything that I possibly can to make sure that what we're putting out there is what should be on your body."
Nicole's focus on health comes from a personal place. She started Beauty Bakerie after being diagnosed with breast cancer and embarking on a journey to overhaul what she was using on her body and in it. She reflects, "When I'd eat breakfast, there was always lipstick on my fork and on my straw, and I thought to myself, 'Was I eating the cancer?' You never know what was in those makeup products. So, that led me to say I want my ingredients to be healthy. I want them to be nontoxic, and I don't want them to be carcinogenic."
Beauty Bakerie's smudge-proof Lip Whip was her solution. "I really wanted a product that goes on and stays on," she says. "It shouldn't be on your fork, it's not forkstick. It shouldn't be on your straw, it's not strawstick. It's lipstick, it needs to go on your lips and it needs to stay on your lips." The product remains the brand's most popular offering, followed by its Flour Setting Powder and Blending Egg Beauty Sponges.
Backed by Unilever Ventures, Beauty Bakerie is by no means an overnight success. When Nicole initially had the idea for the brand, she says she made a pact with God that she would dedicate five years to building it. If the company wasn't making money by that point, she would continue her day job as a nurse or move on to something else. Six months before her self-appointed deadline, Beauty Bakerie took off on Instagram. The post was simple. Nicole recalls, "Someone put on the Lip Whip, smudged their lips harder than you could imagine, showed their hand, and it didn't come off."
Beauty Bakerie's early viral moment was prior to content feeds being saturated by its liquid lipstick competitors like Kylie Cosmetics and ColourPop. The comparatively uncompetitive market contributed to Beauty Bakerie getting visibility on social media, reasons Nicole. The brand went viral again in 2018 for numbering its Cake Mix Foundation from the darkest shade to the lightest.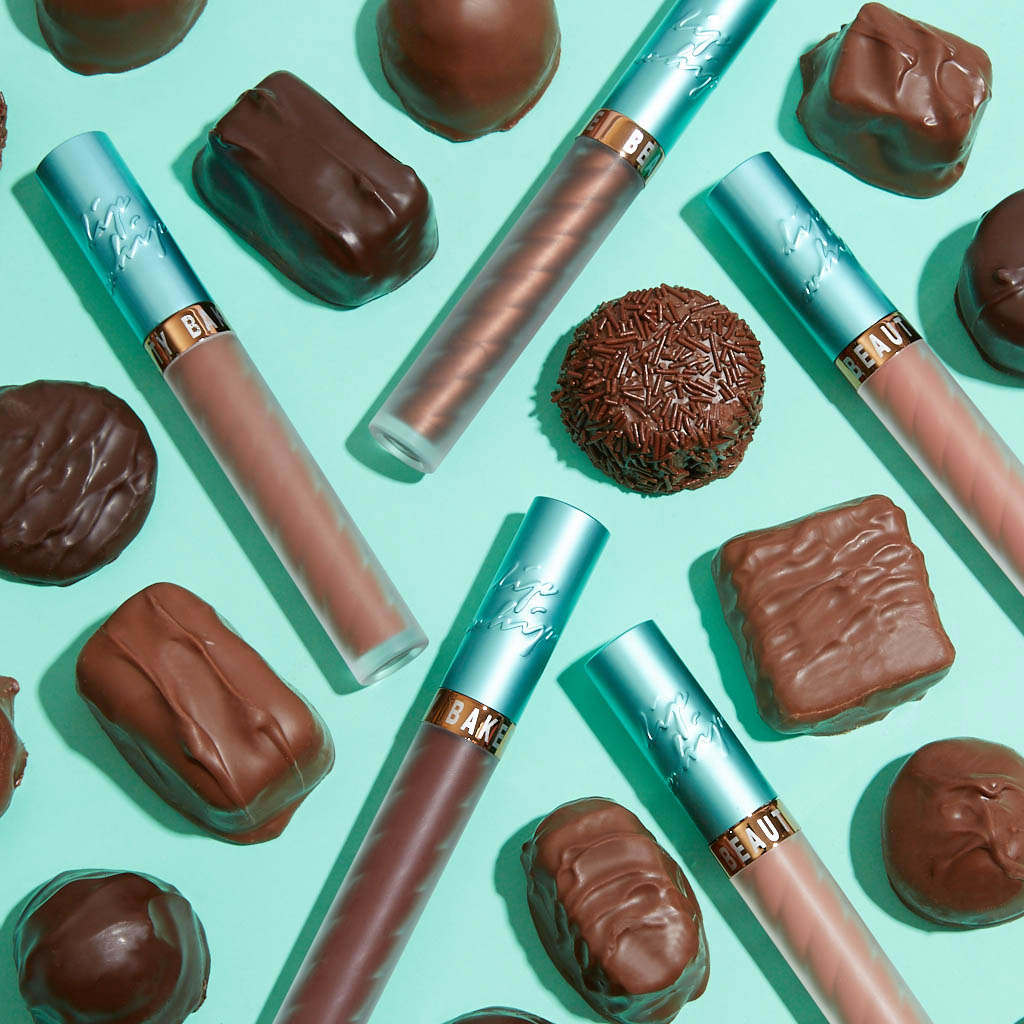 The brand has received an added boost from celebrities. Cardi B and Kehlani are supporters, and Beyoncé featured Nicole's breast cancer journey on her website in 2016. The singer is a regular Lip Whip wearer.
Today, the Beauty Bakerie customer, who the brand refers to as "sweetie," is interested in a real connection with the brand through social media, according to Nicole. For that reason, she doesn't sway from political posts or from speaking up about social justice issues. "We've been dubbed before as activists in makeup because I speak up about children in cages at the border, I speak up that Black Lives Matter because we do, I speak up because these are lived experiences," she says. "It's been terrifying to use my platforms and go out there and defend people that I may never know, may never meet, but it really earned us our spot with our customer base and being credible at being true altruistic players in the beauty space."
Although she's been entrepreneurial since she was 9 years old, Nicole only considered herself a true CEO after navigating the pandemic and subsequent global supply chain crisis. "I've had imposter syndrome before, where it's like I'm really just somebody that was creating at home and it took off one day," she says. "But now I would say I can run with the best of your CEOs. I will never question my ability to be in this role ever again. I absolutely know I'm where I'm supposed to be."