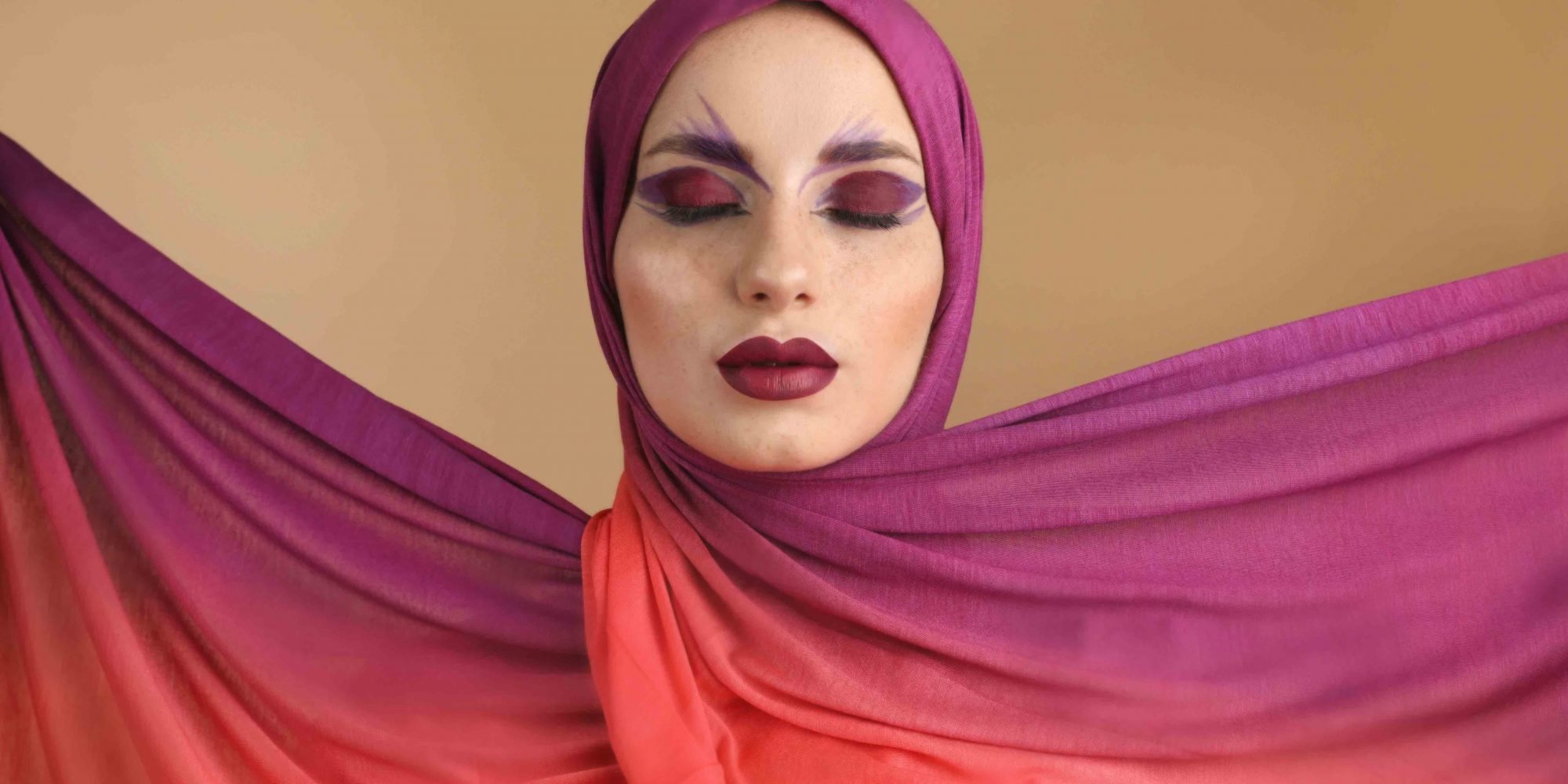 Muslim Women Constitute A Trillion-Dollar Market. New Makeup Brand Shade M Is Directed Squarely At It.
Muslim women aren't a niche. They're members of the fastest-growing religious group on earth and constitute more than 12% of the world population. Despite their numbers and spending power estimated at around $1 trillion, Nour Khalife and Jolie Nubani, beauty industry veterans of Palestinian and Lebanese Dutch descent, respectively, felt they were given short shrift by entrenched companies. They decided to create what they saw missing in the market: A halal-certified makeup brand speaking to Muslim women as the strong force they are. The brand, Shade M, launched in February with lipstick right before the pandemic disrupted life in the United States. Beauty Independent talked to Nubani about launching at the precarious time, focusing on lipstick first, influencer marketing and moving into mainstream retail.
Tell us about your professional background and what led to your brand.
We met over ten years ago working at L'Oréal. Nour managed Yves Saint Laurent, and has also worked with Chanel and Benefit Cosmetics. I worked with Giorgio Armani Beauty in both the Middle East and U.S. markets. Between the two of us, we have over 18 years of experience. Working in dynamic global luxury beauty brands and markets taught us so much about strategy, passion, leadership, growing a makeup business and also allowed us to identify market gaps. It was so obvious that there was a narrow scope regarding representation and production of products for ethnic women like ourselves. We decided to create Shade M for every shade. [It's a] highly pigmented, clean, halal-certified, PETA-approved vegan and cruelty-free makeup brand. We believe in everyone loving and owning who they are, being the truest form of themselves and screaming, "I am my own shade!" The brand has a mission to drive this message into a global reality.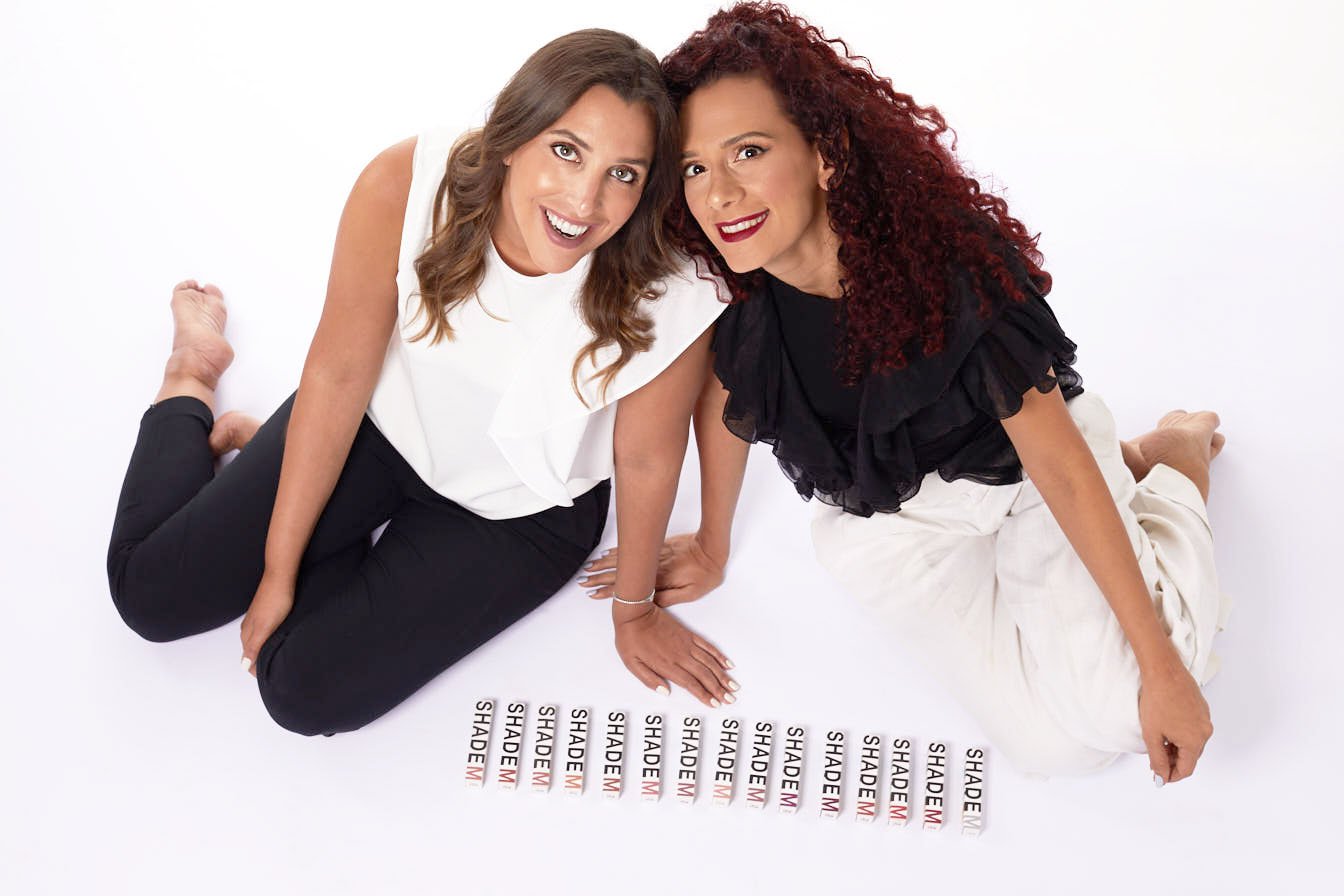 How do halal principles relate to beauty?
Vegan and clean beauty have been a movement for many years, halal actually goes hand in hand with the growing trend. Halal ties directly with the ethos of vegan and cruelty-free cosmetics, which are increasingly becoming a standard. Regardless of the morals that guide you, halal products are suitable for everyone. From a marketing perspective, we happily highlight and educate everyone around all of our brand promises. Contrary to popular belief, halal isn't limited to the Islamic diet and regulations circling the consumption of food and drink. Halal extends to beauty, too. Simply put, halal makeup doesn't include animal-derived ingredients, alcohol or GMOs that are deemed unclean in Islam. Shade M is proud to be halal-certified by RACS, a halal certification body registered with ESMA [Emirates Authority for Standardisation and Metrology].
What are the intricacies involved with creating a line aimed at a diverse audience?
It's not about a certain product, it's a pigment. Many brands think, "I'll just put enough shades in a range of foundations, and I'll be inclusive," but that's not how it works. You might have 100 shades, but, if the undertones and base pigmentation aren't formulated correctly, the product oxidizes on skin, which can be a major issue because it means the product goes whiter. For a person with darker or more olive skin tones, this just doesn't work. Additionally, pigmentation means coverage. To be inclusive, we've made it a top priority that every product we create has the deepest pigmentation possible. This makes them versatile working for the lightest to darkest shade of skin tone because we genuinely believe everyone should have an equal experience across products.
Who are Shade M's customers, and how do you plan to reach them?
Shade M is for every woman, but especially those who have been underrepresented in mainstream beauty—the ethnic woman—with a special focus on the Muslim woman who represents over 1 billion women in the world, but is rarely seen. We wanted to design products that showcase how awesome and diverse these women are while still being inclusive of women belonging to different minority groups who are often marginalized in the beauty realm.
Shade M has been designed and developed hand in hand with real women, from product development to partnerships with female artists from around the world, it's made with ethnic diversity and representation in mind. For our first product, Muse matte liquid lipstick, we were super excited to collaborate with an amazing Saudi-based digital artist Fida Al Hussan, whose work is centered around furthering the conversation of women worldwide. Fida embodies the same ethos as Shade M. She is a strong and confident woman who moves against the tide of society while making strides and positively impacting the world along the way. She truly is a muse!
How did Muse come to be?
Lipstick is an experimental category that people always love to try. We didn't want to make just any lipstick, we were obsessed with making our lipstick better for you. Selecting the shades was such a big deal for us. We made it a mission to cover the best shades of nudes, pinks, reds and purples, but we also pushed the norms and offered a silver lipstick that can be mixed with our other shades or used on its own for the more non-conventional consumer. The range includes 15 shades of matte liquid lipsticks, which we lovingly named Muse after all of the women who inspired us to create Shade M.
Muse is made in Italy, meaning we are free of a lot of not so great ingredients commonly found in makeup like sulfates, SLS and SLES, parabens, formaldehydes, formaldehyde-releasing agents, phthalates, mineral oil, retinyl palmitate, oxybenzone, coal tar, hydroquinone, triclosan and triclocarban. We are happy to say that we have really achieved a better-for-you formula with no compromise on pigmentation and end result for every skin tone.
Shade M is focused on direct-to-consumer distribution now. What's the e-commerce strategy, and are there plans to branch into retail?
For now, we are direct-to-consumer via our own website shademeauty.com. Seeing the landscape that has evolved during COVID makes it even more obvious that e-commerce isn't just a must have, it's the core of our retail strategy. Our ambition is to be the first highly pigmented, clean, halal-certified, PETA approved, vegan and cruelty-free brand to be sold in mainstream retail. We want every woman to see a version of herself in a makeup brand while not having to sacrifice on quality of product or shade availability. There are so many amazing retailers worldwide. Our first markets of focus are the U.S. and U.K. We anticipate partnering with one key retailer per market exclusively.
How do you divide the roles of the founders, and who else is on the team?
Our roles all decisions are made together, and we really enjoy working with each other. There's a lot of respect in our relationship which is key. Nour Khalife is the co-founder and CEO responsible for execution and management of all finance, logistics, legal and business development segments of Shade M. I, Jolie Nubani, am the co-founder and CMO responsible for the operational and development marketing, product development, PR and customer service. We have a junior marketing and PR employee who has been critical in helping us manage our influencer partnerships, PR outreach and a number of other admin items that genuinely are helping us grow. We're a small team of only three. We outsource all technical roles, legal, financial, etc. We really focus on maintaining a lean outsourced employee model.
How has the pandemic affected the brand's trajectory?
We launched in February 2020. Our first month was amazing. Then, the onset of COVID really started to impact markets globally. Unfortunately, with lockdowns in place everywhere, the impact to our brand occurred since we are selling lipsticks, but we believe that, as we start to go back out, socialize and enter into a new phase, this temporary impact will hopefully lift.
Was there any fear or hesitation in creating Shade M?
No, we really saw the need for Shade M. We weren't afraid of starting it, but that doesn't mean it's been an easy road. There have been many moments where we questioned our process, but there have been even more wins that keep encouraging us and reminding us that Shade M resonates and speaks to the community.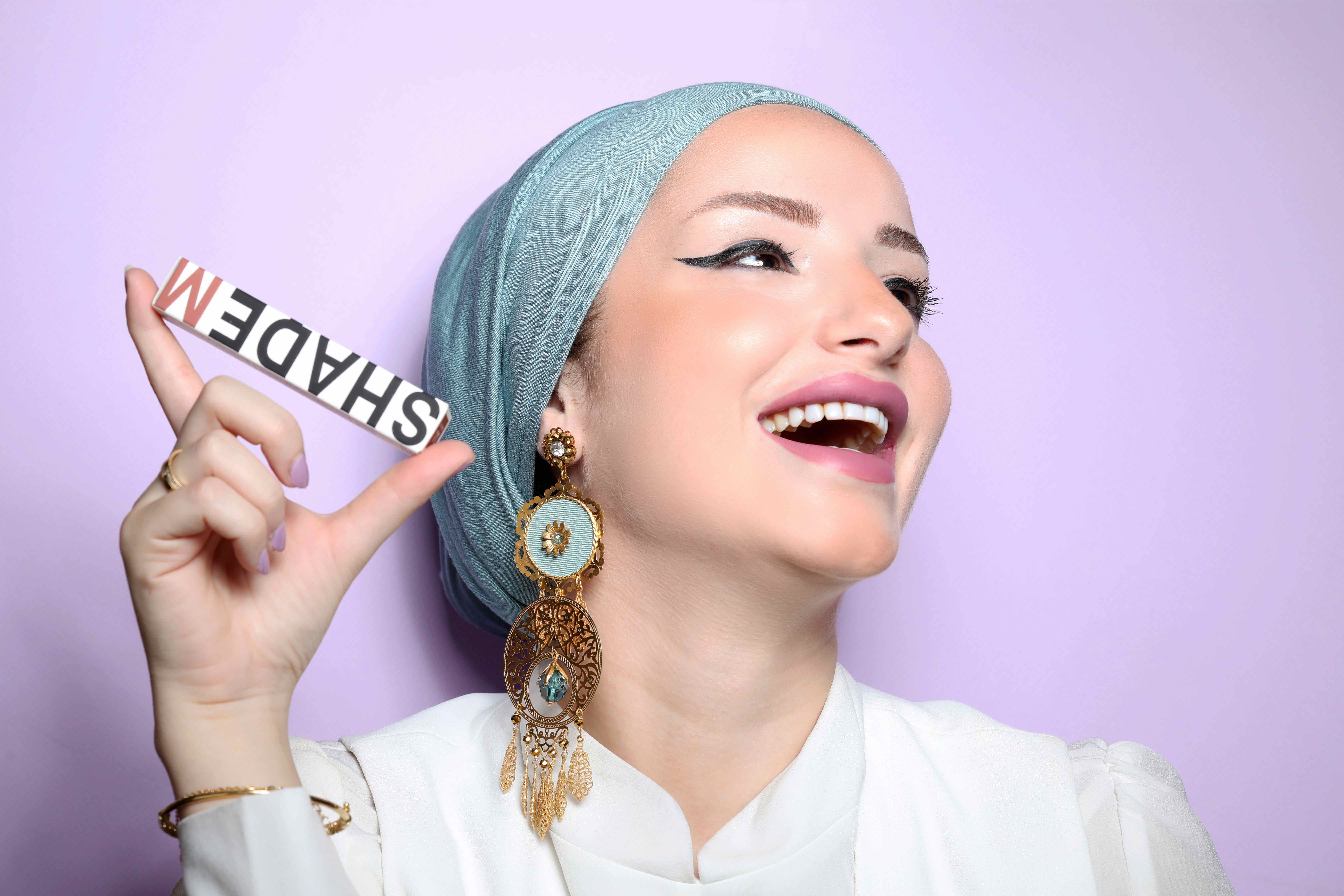 How does Shade M work with influencers?
The core principle of Shade M is to build a brand for and with our consumer. From day one we've been cultivating our brand story, product assortment and naming with influencers and their audience. We really find the ones who believe in the brand as in it genuinely speaks to them versus those that are simply paid. Those are always our most rewarding relationships. We have been lucky to work with some amazing women around the world.
What advice would you give to other entrepreneurs in the indie beauty space?
Being an entrepreneur is like riding a roller coaster. You don't know which twist or turn is coming up. You have a vision in mind, and you have to be prepared to know that things will not go the way you want. You need to be agile, open-minded, curious and on a continuous mission to learn and to listen. Nothing happens without challenges. Together we've done an excellent job working as a team, with full transparency, honesty and trust, and that has allowed us to make each struggle an optimistic learning experience. We advise any brands to really work together and not sweat the small stuff, just go for it!