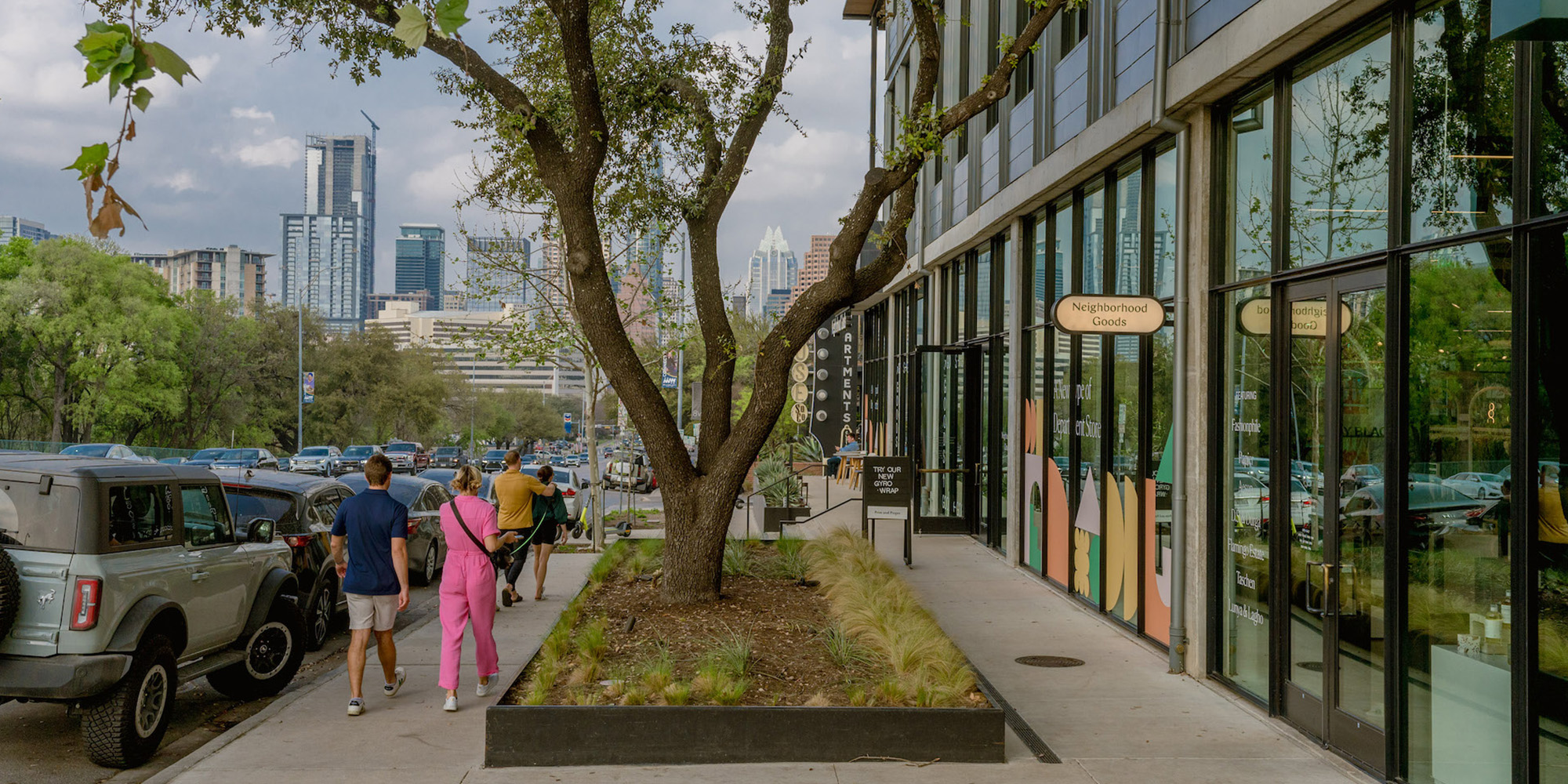 Neighborhood Goods Takes Measures To Cut Costs As Brands Claim It Owes Them Money
Six beauty, wellness and apparel brands carried by the retailer, which calls itself the "​​modern alternative to—and evolution of—the department store," informed Beauty Independent anonymously that it owes them thousands of dollars and hasn't been communicating. One brand revealed it's owed more than $10,000, and at least three brands say they've chosen to pull out of the retailer. 
In an email, CEO and co-founder Matt Alexander acknowledges that Neighborhood Goods has fallen behind lately "with some of our partners." He says, "It's a challenging environment for everyone at the moment. We have a lot of outstanding accounts receivable, too." Asked about when brands owed money by Neighborhood Goods can anticipate being paid, he says, "The goal is to start the process in the immediate, pending a few different items being resolved. We'll also be looking to work through our accounts receivable and a few other things to see if we can balance things out."
Neighborhood Goods has embarked on cost-cutting measures to get it into better financial shape. The process includes delaying expansion plans and eliminating staff. In February, Alexander told the media outlet PYMNTS that Neighborhood Goods planned to open a minimum of two to three stores this year. It opened a store in Newport Beach, Calif., earlier this year, but further expansion has been halted. Although the company didn't specify exactly how many jobs it's slashed, its LinkedIn account shows its headcount is down 20% in the past six months. Alexander discloses that Neighborhood Goods' corporate staff shrunk in the summer. 
At the corporate level, Alexander says, "We're now just a few people left over, but are exploring keeping some people on in part-time/consultancy roles while we get our feet on the ground in this new setup." Broadly, he continues, "The objective is to run profitably and within our own means rather than relying on support to come from elsewhere. It's early days, so we'll see how it plays out."
Alexander elaborates, "We're looking forward to the holiday season. We've got some great brands in our stores and, historically, we've been seen as a great gifting destination. So, it's usually a productive time of year….it's been a complicated year or two in addition to the complicated time before that. We've been growing and pursuing a path to profitability through expansion. But, to cut a long story short, those efforts have been hamstrung somewhat."
In April, a Reddit post indicated that Neighborhood Goods' location in Austin, Tex., had closed down. The post included a photo taken of the store with a notice of lease termination dated April 10 in the window. The notice stated that the rent for April 2023 was nearly $99,000 and hadn't been paid. Alexander tells Beauty Independent that the Austin store hasn't closed. Neighborhood Goods currently has two Texas locations—Austin and Plano—and one California, Newport Beach, and one New Your City location in Chelsea Market. "Our stores are all open and operating as normal," says Alexander.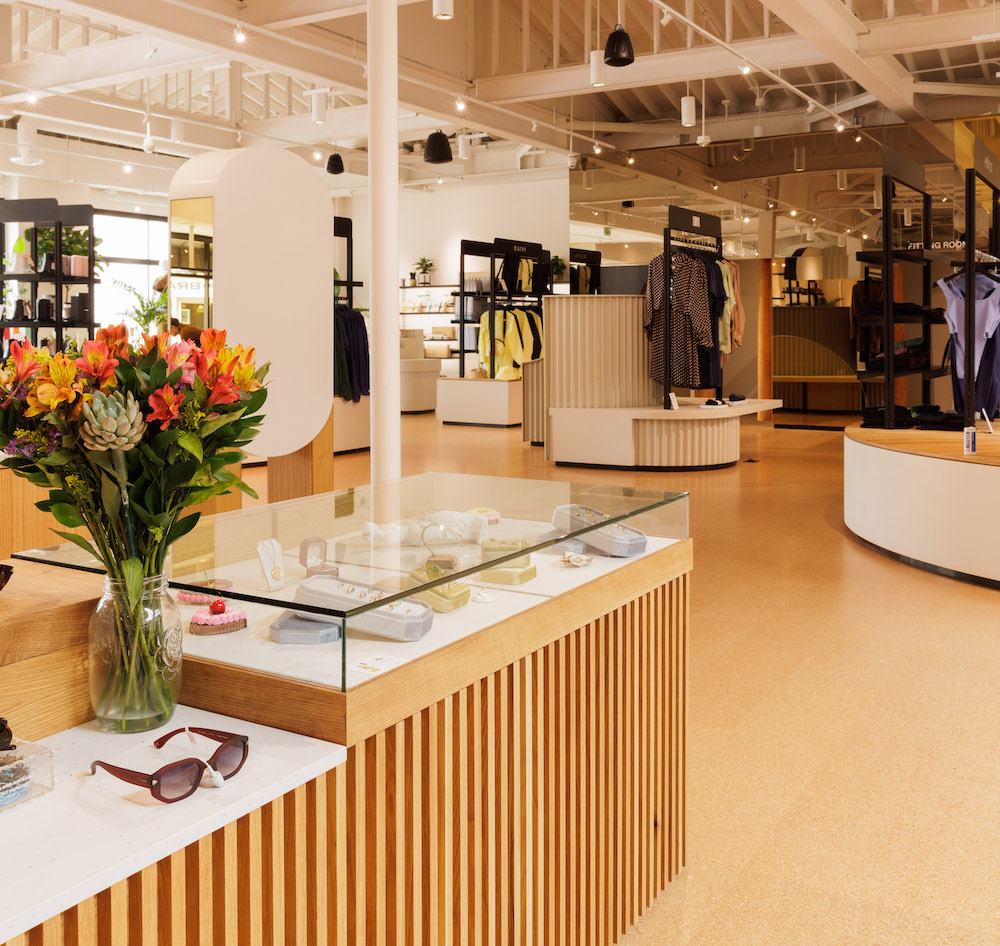 Launched in 2017, Neighborhood Goods has raised $25.5 million in total funding. Global Founders Capital, Forerunner Ventures, Serena Ventures and Dollar Shave Club founder and former CEO Michael Dubin are among its backers. After raising $11 million in series A funding in 2019, the publication Fast Company in 2020 ranked it in the top 10 most innovative retailers. 
Alexander points to funding issues as partially to blame for Neighborhood Goods' present problems. "Expected inbound capital—both in the form of funds from fundraises and other transactions—didn't arrive on time or the amounts were unexpectedly diminished, which left us in a state of flux….We've been left short on a few different occasions," he explains. "As to where we are now, it's difficult to exist in limbo on an ongoing basis. Opportunities have been out there for us to bring in additional capital, which we continue to explore." Alexander emphasizes, "For now, our objective is to operate within our means without relying on outside investment." 
Brands working with Neighborhood Goods aren't optimistic about the state of affairs at the retailer. "We wrote dozens of emails to various Neighborhood Goods employees, and they kept saying that payments were coming for months and shuttled us (via email) between different employees for a while," one brand founder shares. "Some of the employees we were talking to were indeed laid off and many kept going 'OOO.' It doesn't seem like they are trying to reach profitability, but rather are just trying to stay afloat."
It's a tough time for independent brands and retail startups across the consumer packaged goods landscape. Elevated customer acquisition costs have made direct-to-consumer strategies less lucrative for brands, and retailers such as Showfields, NakedPoppy and Standard Dose are either struggling or have shuttered, rendering an omnichannel approach, the favored distribution path at the moment, difficult, too. 
While contemporary consumers prefer omnichannel shopping, Marie Driscoll, retail analyst and adjunct professor at The New School, says brands and retailers largely aren't executing omnichannel well, "disappointing consumers and often resulting in lost sales and lowering NPS scores. The consumer is the point of purchase with the expectation of access to everything right now. Postponing gratification is a rarely flexed muscle in today's retail environment."
Driscoll views beauty as a resilient category, but says the combined forces of inflation and higher interest rates have changed the economics of the CPG business. She predicts retailers and brands with weak balance sheets and limited financing options will be quite vulnerable in 2024. Driscoll says, "Niche retailers are great for product/brand discovery, but shoppers like the ease of online shopping for repeat purchases, making a trip to a beauty retailer unnecessary unless one is in the mood to discover."