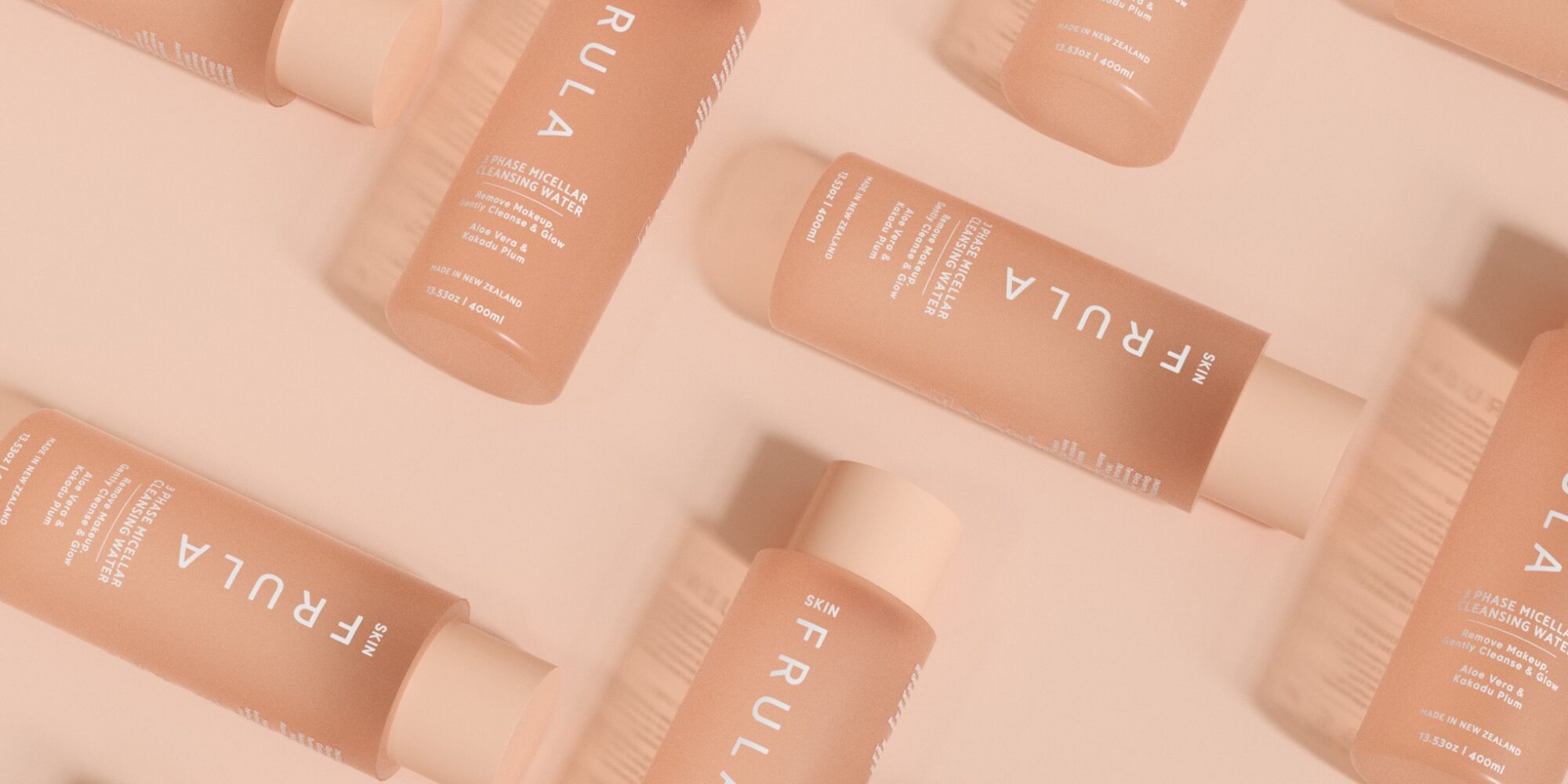 Illustrative Of DTC's Fall From Grace, New Affordable Clean Skincare Brand Frula Beauty Is Going Retail-Only
In her bio for "The Apprentice Aotearoa," the New Zealand version of "The Apprentice," serial entrepreneur Erna Basson, a contestant who placed fourth on the reality show last year, ranks herself a 12 on a one-to-10 scale of competitiveness.
A feature of her competitive nature is she's willing to take risks that most people won't. "I have a saying that I rather be an 'oh well' person than a 'what if' person," says Basson. "I will get on my feet again if it's 'oh well,' but I don't want to be the 'what if' person. Sometimes, you got to jump and be at peace whether it fails or succeeds, but just give it a shot."
The latest venture she's giving a shot is Frula Beauty, an Auckland-headquartered gen Z-oriented affordable skincare brand rolling out to Foodstuffs and Countdown in New Zealand, and Costco in New Zealand and Australia. In contrast to Basson's two previous companies, the digitally native hair extensions line Erabella Beauty and online wedding directory Majestic Weddings, Frula is concentrating on retail. It's even forgoing e-commerce on its website at the outset to drive customers to and sales at physical locations.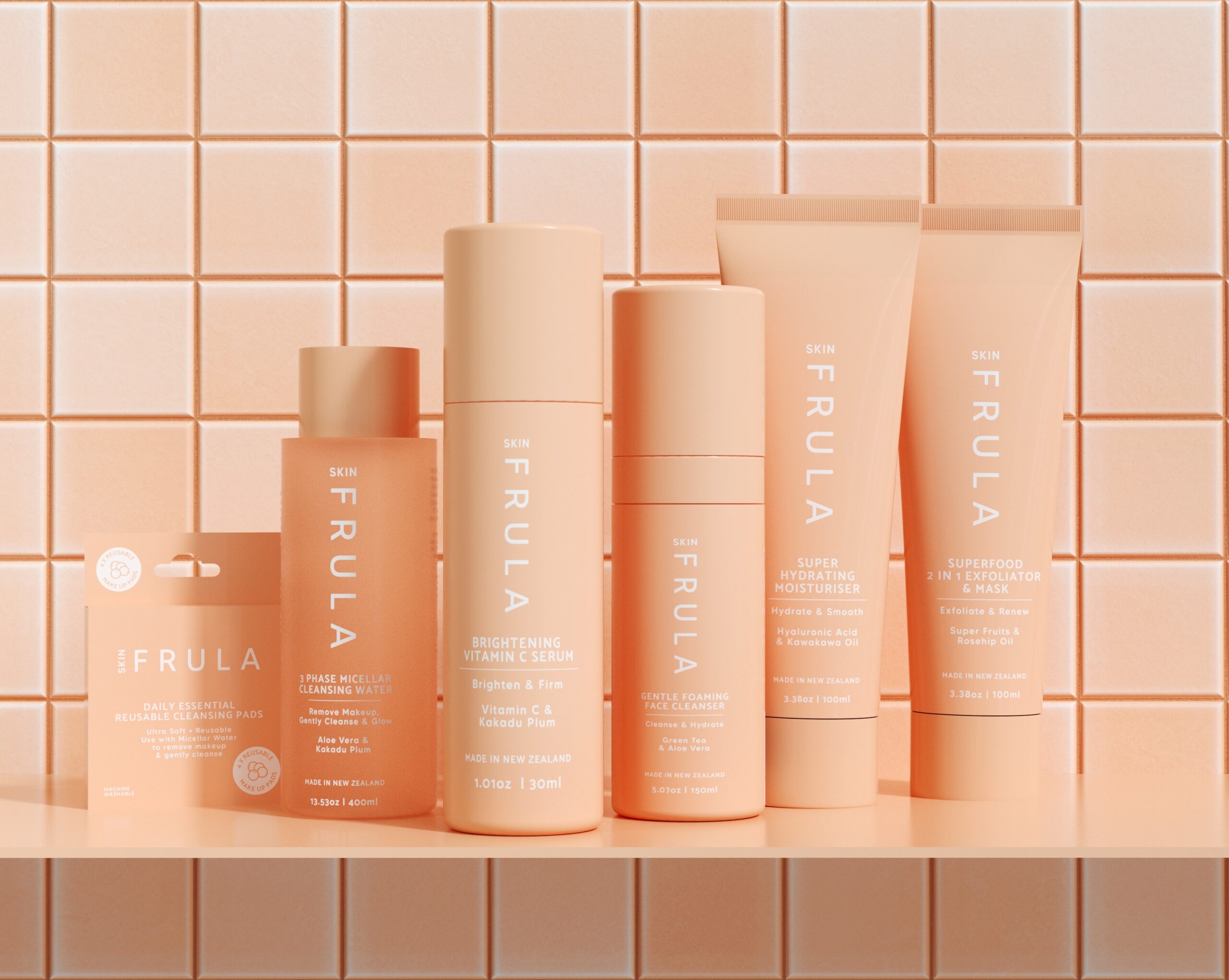 "We had to look at what we can do differently to serve our retailers because we are new," explains Basson. "We won't compete with them on our own e-commerce store. If you think about it, if I'm running my own e-commerce store and my products are sold in retailers, I'm taking away sales from them. My retailers are investing in us with opening orders, and we need to invest back in them."
Basson got a taste of what it's like to approach retailers on "The Apprentice Aotearoa." In an exercise on the show, she had to convince Woolworths and Foodstuffs to carry popcorn. Basson remembers, "I thought to myself, 'This isn't too bad, this is something I could see myself doing."
After the show, Basson sold Erabella Beauty and had ankle surgery. During her recovery from the surgery, she spent rare downtime pondering beauty industry trends that could translate to products at stores. "That was amidst the pandemic where everybody was starting to spend less. The cost of living has been increasing. Women are looking for more affordable skincare, but not declining quality," she says. "We need to make a luxury brand that is accessible to women, and we want to sell only through retailers to make the brand more accessible."
"My retailers are investing in us with opening orders, and we need to invest back in them."
As soon as Basson arrived at the idea for Frula (the brand name is a portmanteau of "fruit" and "formula"), she reached out to Foodstuffs via an email she found on its site. "That was a Monday. Twenty minutes later we got a response from the category manager saying, 'We would love to see it. Please send your proposal next Wednesday,' and our meeting was Friday," she recounts. "We created the brand, pitched it, and they loved it."
Basson created Frula for retailers in several ways, not simply with its decision to sidestep brand e-commerce. Frula's packaging is bathed in peach, a color Basson didn't spot on shelves as she and her team at the brand were determining its design. "We looked at what's happening in the colors available in the supermarket," she says. "We saw a lot of pink, white and green, and we thought, 'What about peach?' We've heard peach is the new millennial pink, and bright colors are the way to go. We've been getting a great response."
Basson landed on Frula's price range of 12.99 to 24.99 New Zealand dollars or about $8 to $15 based on the current exchange rate following careful study of leading brands such as Essano and Garnier to identify pricing gaps at retail. Expected to be a strong seller, Frula's 3 Phase Micellar Cleansing Water is roughly a buck less than Garnier's popular SkinActive Micellar Cleansing Water. Basson believes the product's clean positioning—Frula meets Clean at Sephora ingredient standards—and affordability will win over micellar water shoppers.
While 3 Phase Micellar Cleansing Water is expected to be clear sales motivator for Frula, Basson pegs the brand's Superfood 2 in 1 Exfoliator & Mask as its hero product. She heralds the multitasking product's immediately palpable results. Other products in Frula's selection are Super Hydrating Moisturiser, Gentle Foaming Face Cleanser, Brightening Vitamin C Serum and Reusable Face Cleansing Pad. Basson points out aloe vera is the initial ingredient in a number of Frula's products, which she says is customary of prestige skincare.
Frula is working with its retail partners to address their product needs. The brand is set up to provide exclusive products requested by retailers and has a product pipeline stuffed with upcoming face and body care releases. Haircare is a good possibility for product expansion as well.
In terms of retail expansion, Frula is in discussions to enter a large Australian chain and a pharmacy chain in the United Kingdom. In the not-too-distant future, Basson envisions the brand extending to retailers in the United States. Walmart, Target, Costco and CVS are targets for Frula in the U.S. In its first year, the brand is conservatively projected to generate almost $2 million in sales. If it ends up heading to another sizable retailer in its first year, turnover could climb.
"If you are an entrepreneur and business owner, you need to go in on your strengths and outsource your weaknesses."
Gen z consumers are interested in in-person shopping, a plus for the brand's retail-centered strategy, but a minus of it is that the brand won't have customer data from an e-commerce site it controls. Basson says it will depend on social media for consumer insights along with marketing. Frula has hired an external agency to handle social media.
"I don't want our brand to be an ad-like brand, but an educational brand that people can relate to. Consumers will be able see themselves using our product and our brand," says Basson. She adds, "If you are an entrepreneur and business owner, you need to go in on your strengths and outsource your weaknesses. Full disclosure, I hate social media. I created a Reel the other day, and it took me ages. I outsourced my social media, and that gives me the opportunity to focus on my strengths: pitching to retailers, sales and NPD."
Despite Frula's early retail inroads, Basson readily acknowledges retail isn't easy. "This is the hardest business I have ever created in my life. It's because of the compliance and processes with so many international retailers. If I see a bar code one more time, I may literally lose it," she says, half-jokingly. "Everything that goes into launching at a retailer is so much more complicated than a Shopify brand."
Basson also underscores the cost of launching a retail-centered brand is substantial. She figures she poured 30,000 New Zealand dollars or around $18,000 into brand concept and design, site construction, sample packaging, formulation and trademarking. When production is factored in, the cost to launch self-funded Frula rises to about 300,000 New Zealand dollars or around $180,000.
"All these bloody gurus on social media say, 'Start your business with $5,000," says Basson. "It's not just $5,000. It's so expensive to start a business like this."