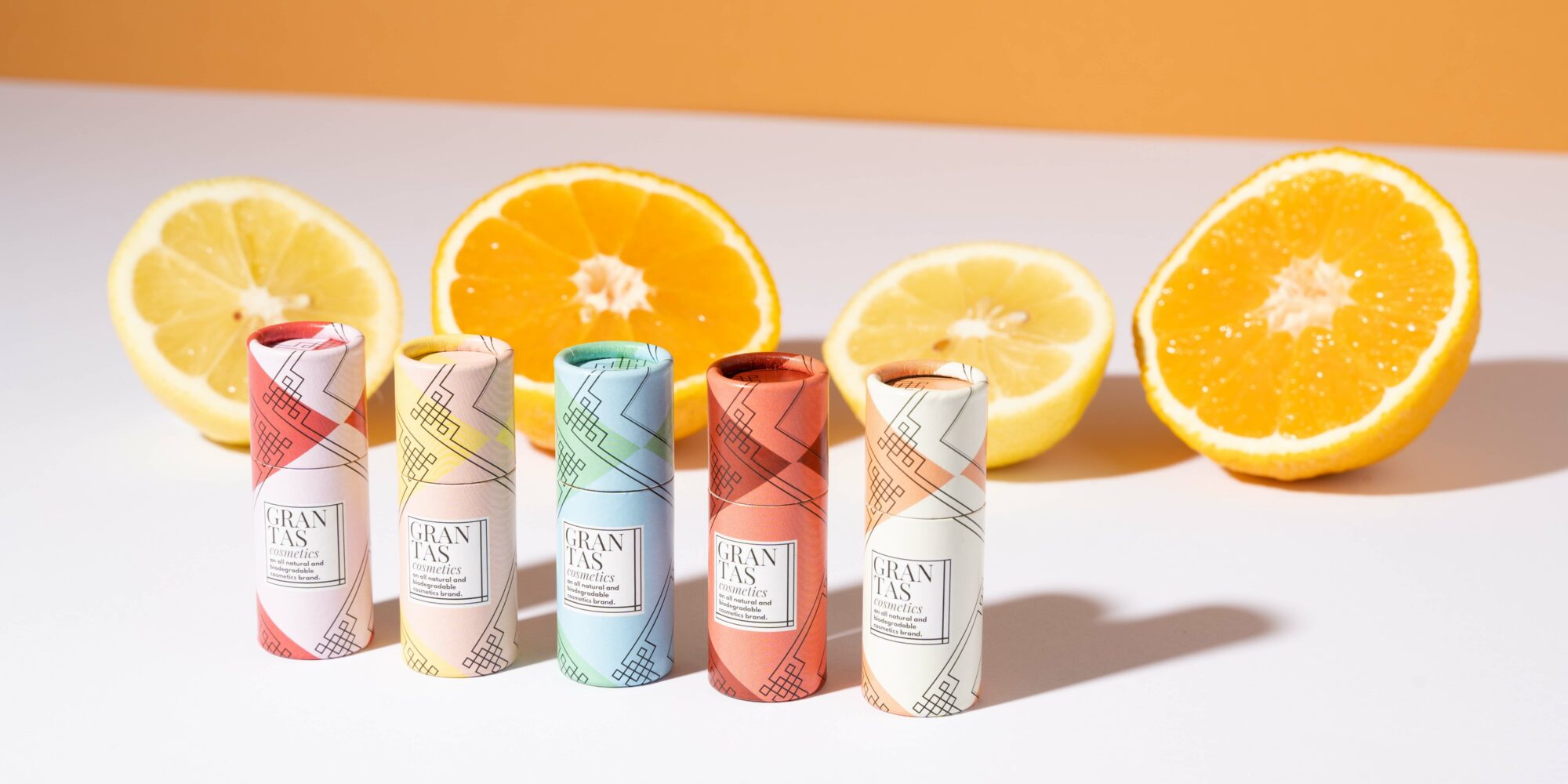 This New Beauty Brand Wants Your Makeup Routine To Be Totally Biodegradable
While Lillian Childress was working two years ago at startup HomeBiogas developing a toilet that turns waste into renewable energy for cooking to reduce people's environmental impacts, purchasing virgin plastic-encased lipstick and blush seemed totally incongruous.
"I always enjoyed using cosmetic products, but have been uncomfortable with the amount of plastic packaging associated with their use," says the 24-year-old Yale University-trained environmental engineer and incoming Stanford University Graduate School of Business student. "I was looking for cosmetics I could buy that came in biodegradable packaging, and I was surprised I couldn't find any. A few months later, after I left my job, I designed packaging of my own."
Now, beauty consumers can get the biodegradable products Childress designed from Grantas Cosmetics, her new makeup brand launching with $22 lip-and-cheek sticks in five shades—musk cherry, coral peach, ruby red, sunset pink and dusk rose—housed in vivid push-up paperboard tubes containing natural, cruelty-free and vegan formulas. The lip-and-cheek sticks are a prelude to eyeshadows, highlighters, concealers, foundations and eye pencils that will allow Grantas customers to complete a full face of eco-friendly makeup.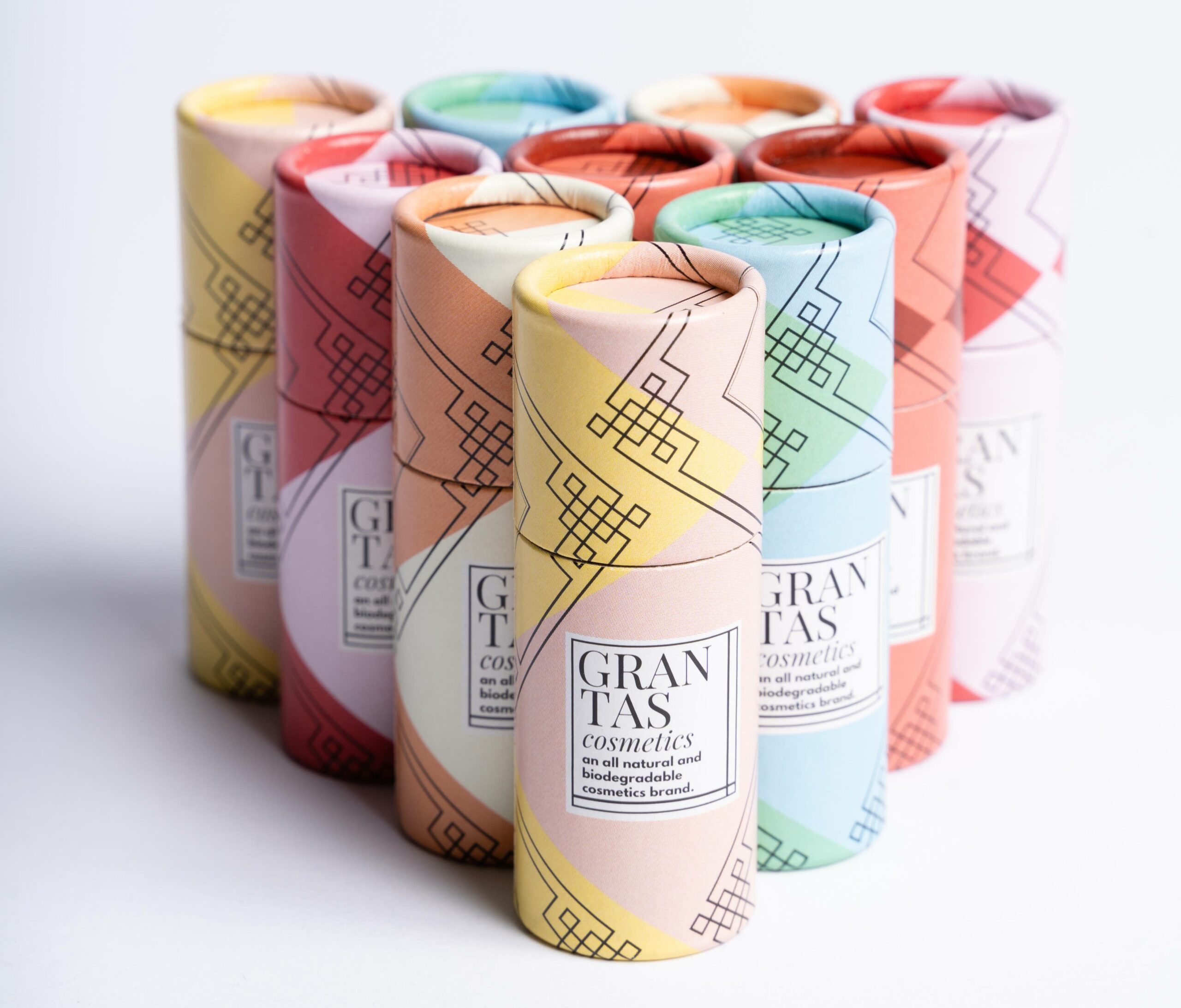 "These first products really represent what we are trying to do with the brand. We want to create multifunctional products, which lead to less packaging and consumption overall," says Childress. "Our products come in fun packaging, and we wanted to celebrate them with five beautiful colors and, personally, the products I use most are lip and cheek color, so they made sense to me."
Childress conducted a life-cycle assessment examining the environmental footprints of various cosmetics packaging to determine Grantas should put its lip-and-cheek sticks in paperboard tubes. She explains the tubes from Atlanta-based company WestRock generate the least amount of carbon emissions possible for the brand to generate. And Grantas offsets emissions by planting a tree for every product sold through the organization One Tree Planted. When consumers are finished with Grantas' makeup, the paperboard tubes can be tossed into the compost bin.
"If we think about people using these products that don't break down over many lifetimes, it leads to a world of plastic, which is a world I don't want."
Childress says beauty manufacturers largely aren't configured to fill Grantas's paperboard tubes with makeup. As a result, the brand is filling them in-house. In the future, Childress anticipates it will either have to scale up its own production capacity or team up with a manufacturer that can handle producing cosmetics with its sustainable components. Grantas will continue with paperboard, and explore other non-plastic options such as materials derived from algae and mushrooms as its expands its assortment.
Childress acknowledges paperboard isn't perfect. It can fray and has a habit of becoming a bit messy. "If you are using any product that is biodegradable, you do need to be prepared for some degradation of the packaging, not in a way that would inhibit your use of the product, that would be unacceptable," says Childress. "I think that constantly using plastic products has given us the expectation that a product should last a lifetime, but, if we think about people using these products that don't break down over many lifetimes, it leads to a world of plastic, which is a world I don't want, and I'm sure a world most people don't want."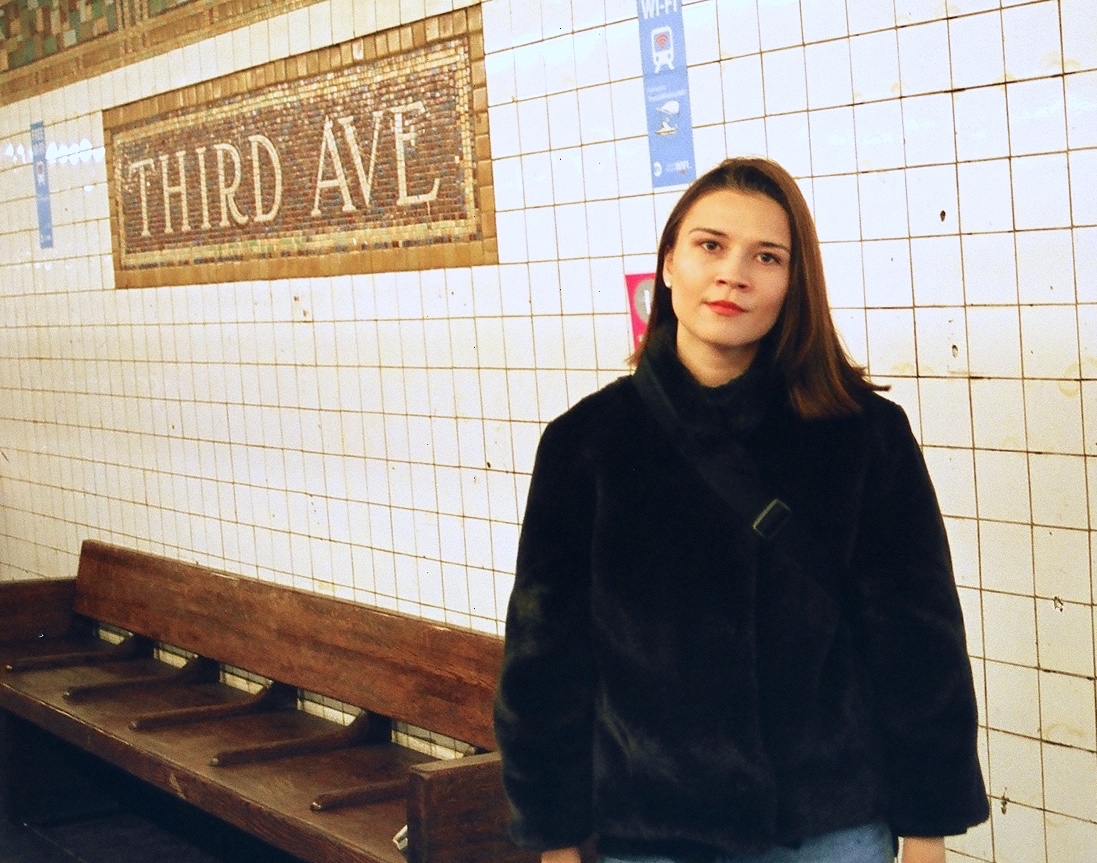 Although gen Z and millennial consumers express a willingness to pay a premium for sustainable merchandise, Childress doesn't believe they will buy makeup simply because it's sustainable. To win them over, she was insistent on making products with pigments from ethically-sourced mica, titanium dioxide and iron oxide that deliver payoff.
"You need to have something that performs very well. You need to have a product that is beautiful and speaks to people," says Childress. "People are interested in environmentally-friendly products, for sure, but that's not probably the main reason why your average person would buy it. It's more of a tipping factor or added bonus."
"The No. 1 reason to do this is to provide people with a sustainable, yet very elegant alternative to current cosmetics."
Last year, Childress offered a sneak peak at Grantas on Kickstarter, where it surpassed a fundraising target of $8,000 by drawing $9,162. The brand also secured $15,000 through a grant from the Tsai Center for Innovative Thinking at Yale. Childress is considering fundraising again beginning in the fall and winter. The funding could be important for revving up her brand's product pipeline and spreading its distribution.
Grantas is focusing on selling through its website at the outset, but Childress says she certainly wouldn't reject a call from retailers the likes of Credo, The Detox Market, Ulta Beauty and Sephora. She's encouraged by beauty retailers' sustainability efforts. Credo has instituted sustainability guidelines, and Ulta Beauty includes sustainability as a tenant of its Conscious Beauty program. Zero-waste stores are strong possibilities for Grantas, too.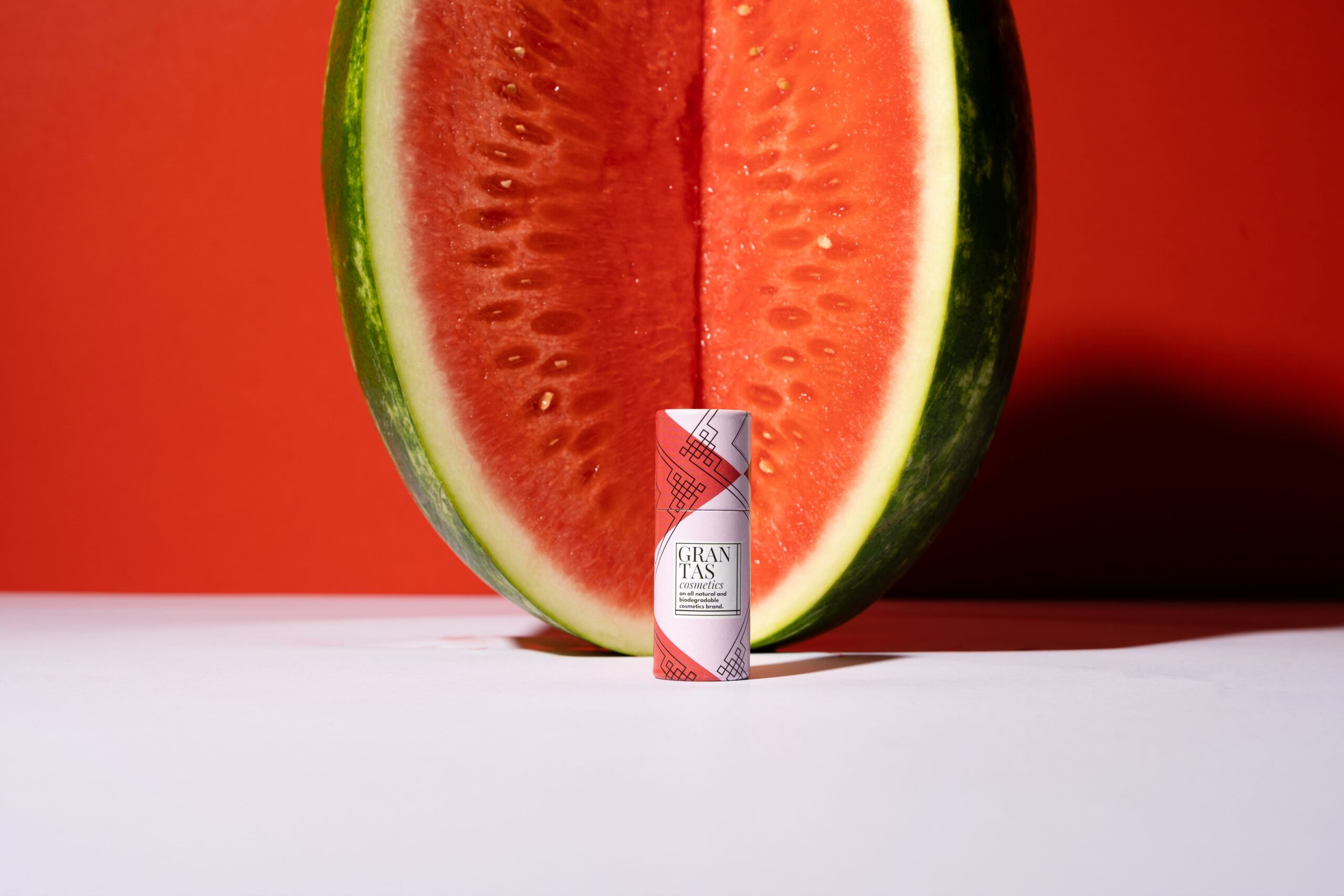 Highlighter-bronzer and highlighter-eyeshadow combos are next up for the brand's product selection. Childress expects they will be released in 2021. Eye pencils, concealers and foundations are slated to follow them. This year, Childress hopes Grantas will exceed $200,000 in revenues. She's in no rush for sales to explode.
"The No. 1 reason to do this is to provide people with a sustainable, yet very elegant alternative to current cosmetics. We really just want to have happy customers that are satisfied with our products," says Childress. "Our goal is to grow with purpose and to not just grow for growth's sake, but to keep in mind why we started this, which is to create a more sustainable paradigm for operating a beauty business."