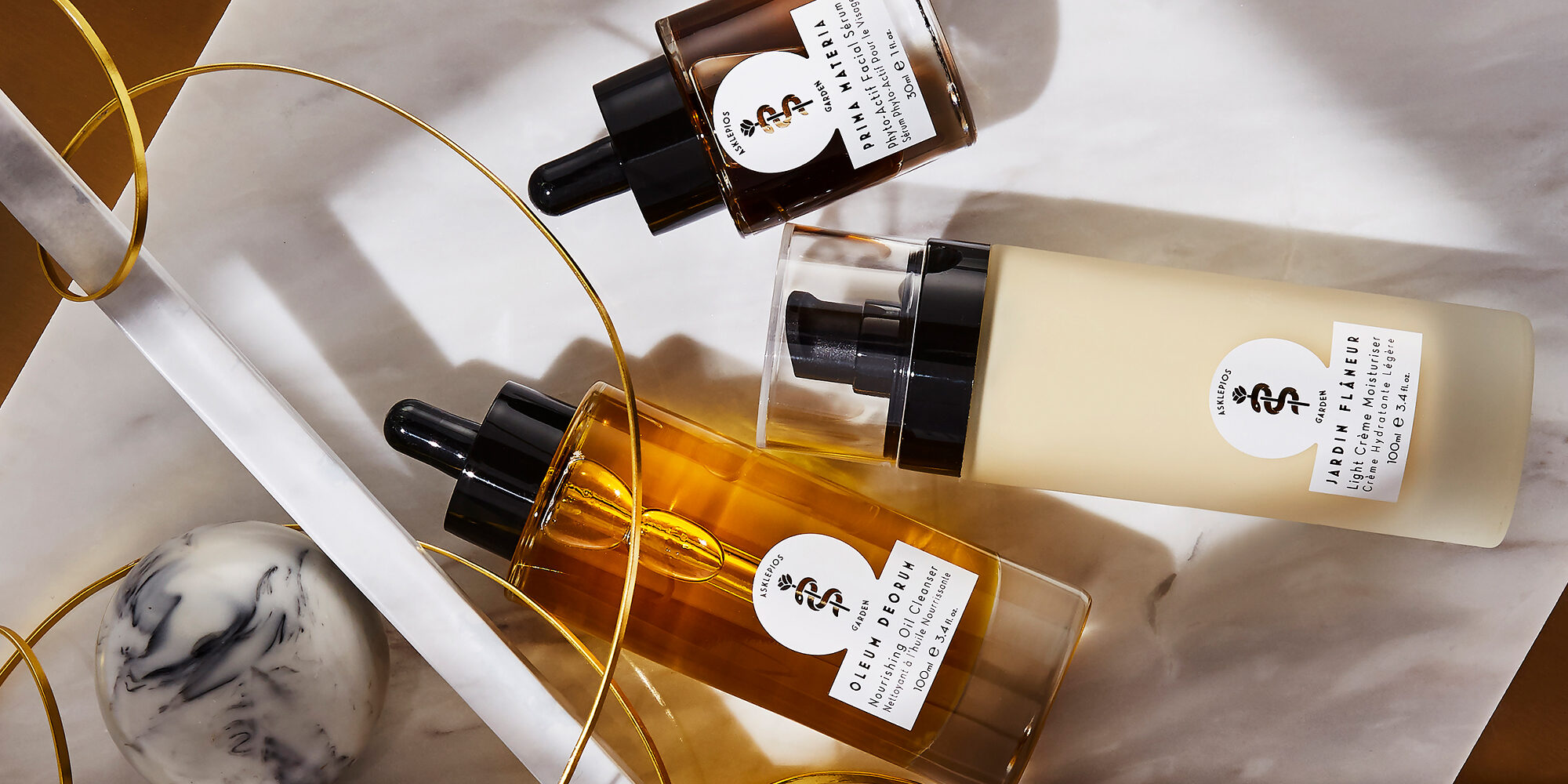 New Brand Asklepios Garden Showcases The Luxury Of Plant-Powered Skincare
Asklepios Garden founder Nicholas Bradford Fritz has always gravitated toward creative fields. He's designed furniture, handled marketing, made chocolate and, before launching his gender-fluid, vegan, luxury skincare line in April of this year, entered the beauty industry at haircare, skincare and body care brand Sangre de Fruta Botanical.
"This small beauty brand offered me a position to make their product because there are a lot of similarities in the way that skincare and chocolate are made," says Fritz, who joined Sangre de Fruta in 2017 when it was a fledging business run out of a friend's kitchen. "We kind of grew up together." When his role at the brand ended in 2020, Fritz figured he'd return to marketing, but realized his thirst for building beauty products hadn't been quenched.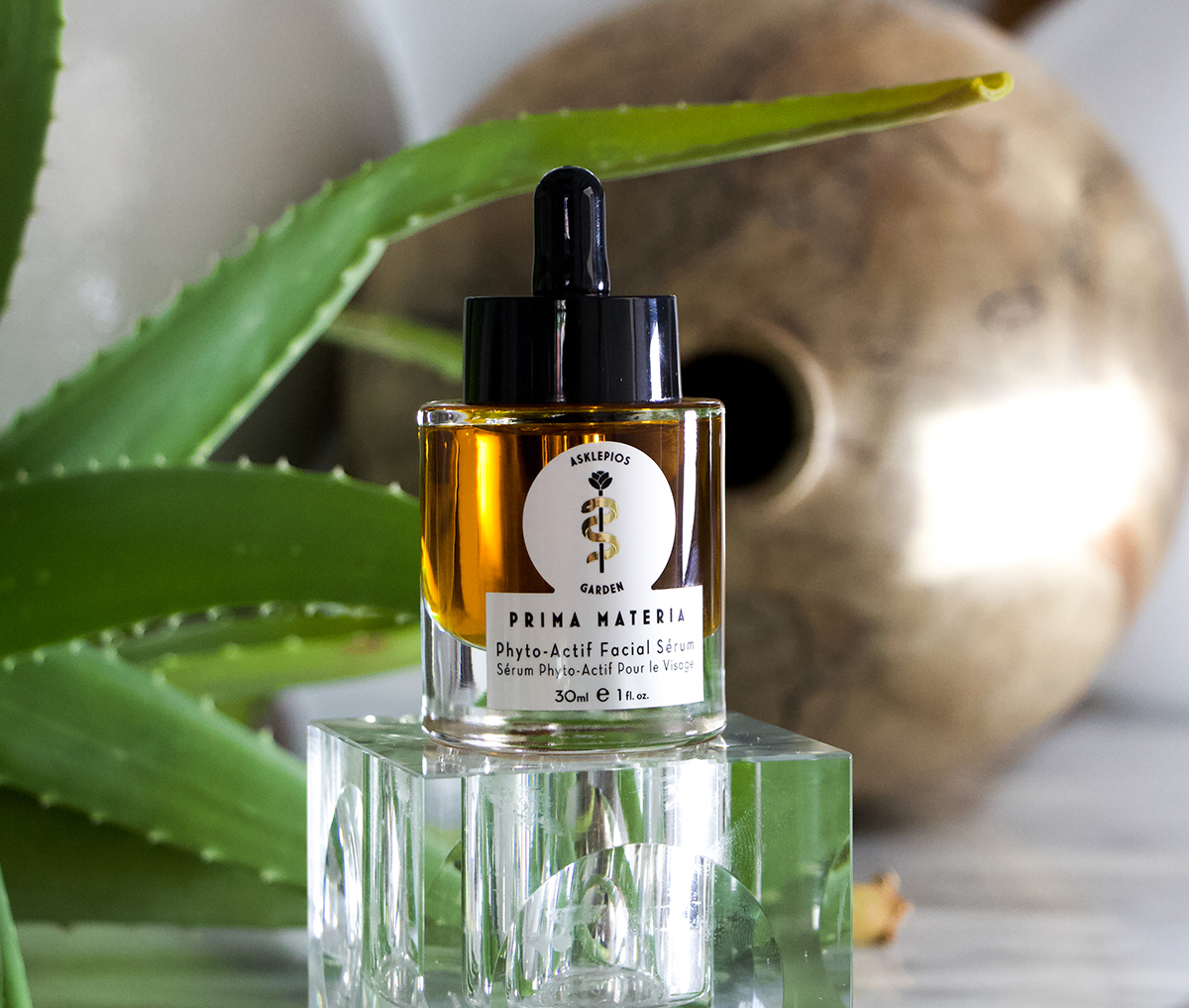 "I thought to myself, 'You know what, I'm really loving this clean beauty world,'" he recounts. "It just lit a fire within me, but I also felt that I needed to educate myself." To educate himself, Fritz enrolled in online organic cosmetic formulation school Formula Botanica as the pandemic hit last year. "It was an incredible experience. It taught me all the foundational skills for skincare formulation, for product stability, for ingredient sourcing and safety," he says. "It really gave me the confidence to create my own formulations from scratch." While studying at Formula Botanica, Fritz began developing the brand that would become Asklepios Garden.
Rooted in his passion for art history and ancient mythology, Fritz designed a logo for Asklepios Garden that references Asclepius, the Greek god of healing. "His symbol is the serpent because he learned the secrets to healing from watching a serpent carry medicinal leaf to another serpent," explains Fritz. "I made my logo a take off that. I really wanted to create a brand that touched on the history of ancient skincare routines and use some ancient ingredients, but I also wanted to incorporate modern skincare technologies."
Housed in Italian glassware, Asklepios Garden's debut collection features $79 Oleum Deorum Nourishing Oil Cleanser, $59 Creme Fraiche Gentle Creme Cleanser, $98 Jardin Flaneur Light Creme Moisturiser and $128 Prima Materia Phyto-Actif Facial Serum. A toner called Élixer de Philosophe Herbaceous Facial Toner, which took 20 renditions to get right, is up next. It's been delayed due to a pump issue in Italy, not an unusual predicament given the supply chain chaos disrupting the beauty industry. After the toner, Fritz plans to release an exfoliating scrub and mask, and an unscented moisturizer.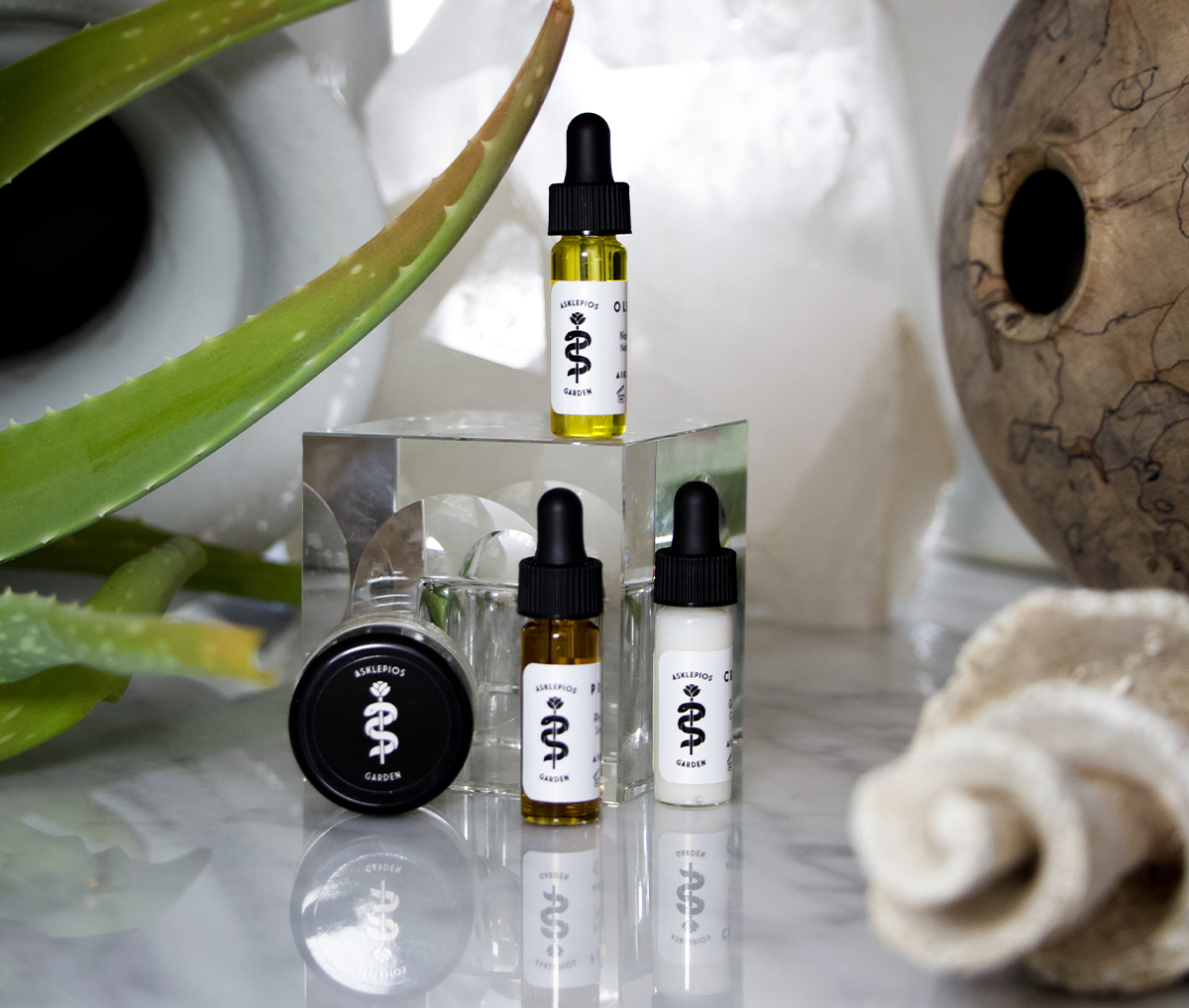 Asklepios Garden products contain ingredients such as shea butter, pomegranate seed oil, aloe vera, ashwagandha and helichrysum. They also contain hyaluronic acid, organic, cold-pressed oils and herbal extracts Fritz draws from organic herbs, including licorice and dandelion roots. Some of Asklepios Garden's products use aloe vera as a "richer, more nutrient-rich" alternative to water, according to Fritz.
Preservatives aren't off limits. "There's a scary trend in the beauty world where some brands are going preservative-free. This is actually quite dangerous, but I use preservatives that are approved by the European Union standard of organic green beauty," says Fritz. "There's a natural preserving agent in all of my products that contain water, which is very important."
Asklepios Garden's skincare consciously crosses gender boundaries. "I really wanted to bridge the gap between the genders and create a high-quality, organic, vegan product that men, women or non-binary people can all use without feeling alienated by gendered marketing," says Fritz. "I stand behind inclusivity—aging inclusivity, gender inclusivity—that's just something that's very, very important to me." Giving back is integral to the Vancouver, B.C.-based brand as well. It donates a percentage of each sale to the LGBTQI support organization Rainbow Railroad and environmental nonprofit The Nature Conservatory of Canada.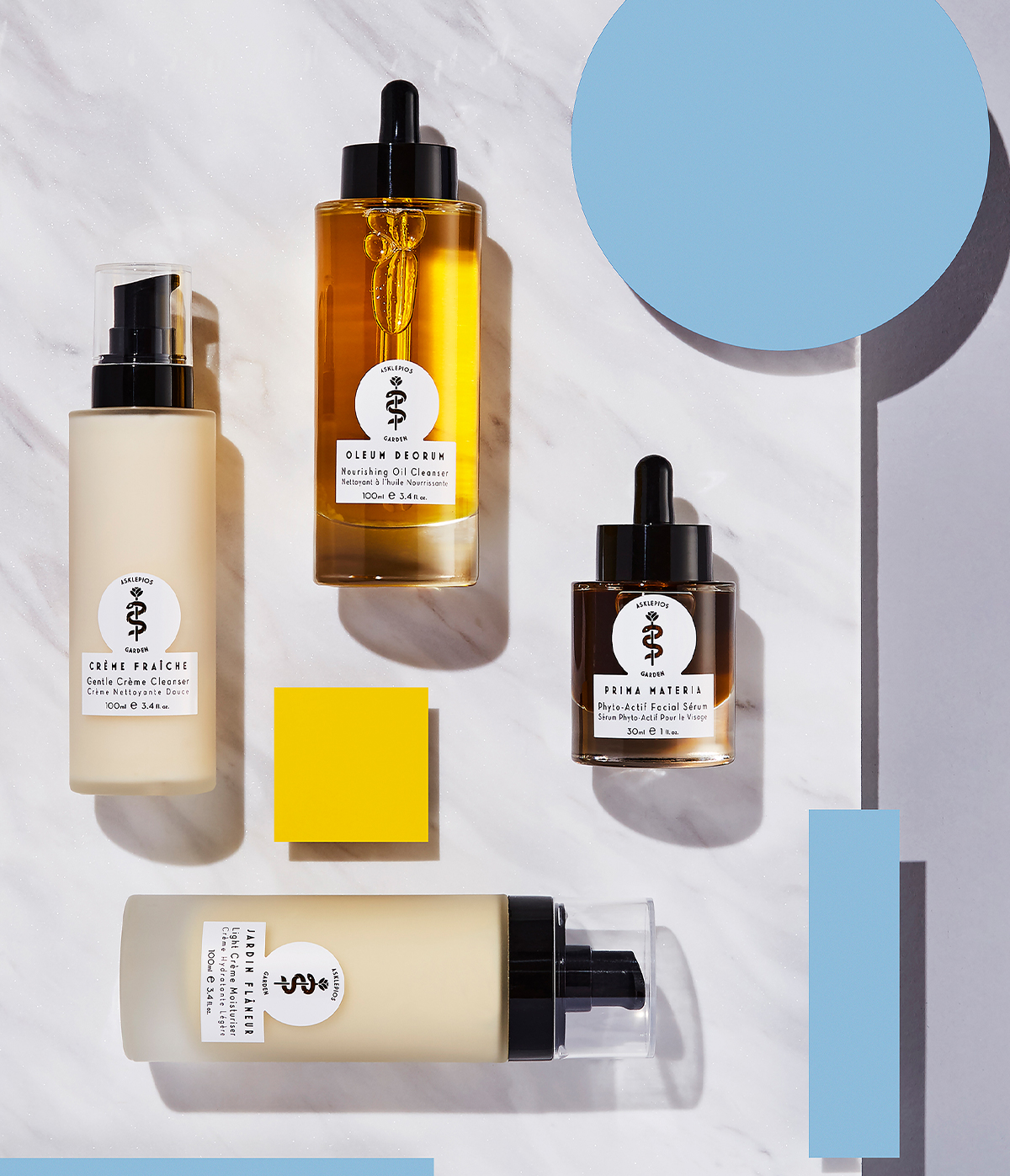 Asklepios Garden is primarily sold via direct-to-consumer distribution on its website, but has picked up wholesale accounts. Notably, it's carried by beauty e-tailer Beautyhabit. "I'm trying to keep the growth as organic as possible and trying to partner up with some great retailers that have the same point of view on clean beauty," says Fritz. "I'm in talks with a lot of really exciting retailers. I can't really say everything right now, but there's definitely exciting things ahead, and I definitely plan to expand the the product range to complete the whole skincare routine."