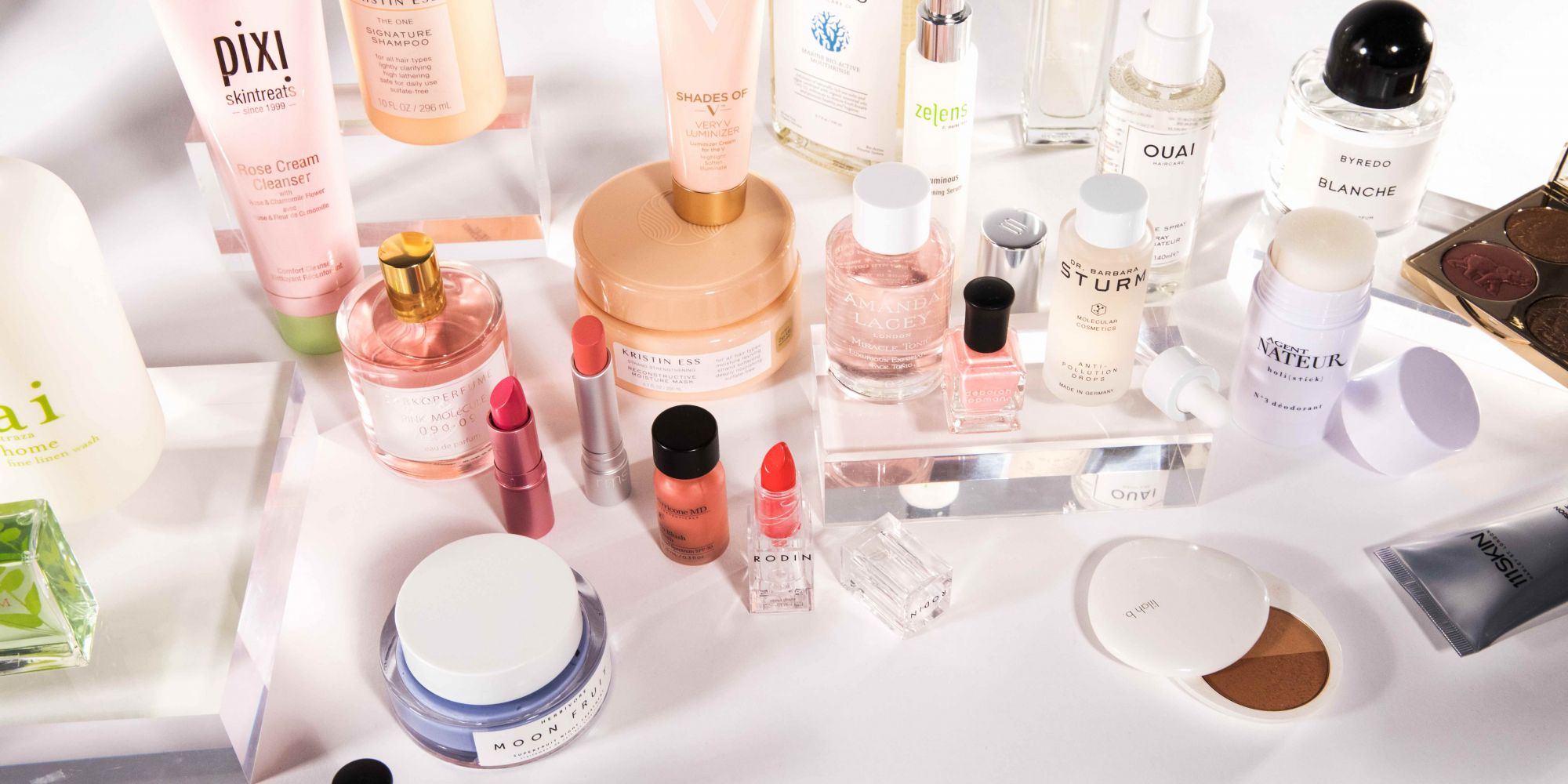 Niche Beauty Introduces German E-Commerce Customers To Indie Beauty Brands
Sometimes you want what you can't have. That was the case for sisters Laetitia von Hessen and Sarah von Doetinchem, who found themselves missing the international beauty brands they'd discovered during long stints living and working abroad upon returning to their native Germany. "If you live in London or New York, it is difficult not to fall in love with the incredible diversity and innovation of makeup, skincare and fragrance brands, which were, at that time, unknown in continental Europe," says Laetitia von Hessen, a princess by dint of her marriage to Prince Philipp von Hessen. "We were so inspired by these fashion and beauty metropolises." The pair set out to bring premium international beauty brands to their home country as well as Austria and Switzerland by launching the distributor Atout Cosmetics in 2003 with their father Andreas Bechtolf.
Atout Cosmetics grew rapidly and, in 2011, von Hessen and von Doetinchem extended to a second business, e-tailer Niche Beauty. Today, Niche Beauty sells around 220 luxury beauty brands primarily based in the U.K. and U.S., with about one-third of the brands exclusive to it. It has spread from the digital to brick-and-mortar world with a shop-in-shop at luxury department store KaDeWe in Berlin and design concept store Uzwei in Hamburg. Beauty Independent chatted with von Hessen and von Doetinchem about the challenges of running an e-commerce destination in the fast-changing retail landscape, the possibility of future physical spaces and what's next for their business.
What did you do before Niche Beauty?
Von Hessen: The two of us are quite the opposites, which is probably the reason why we work so well together. Sarah studied graphic design at the Camberwell College of Art in London and Parsons New York. Her last job before we founded Niche was senior art director at Assouline. I studied business, economics and accountancy, which, admittedly, is a little dry, at the University of Edinburgh and worked at Anthony Logistics for Men in New York as the director of sales before becoming an entrepreneur.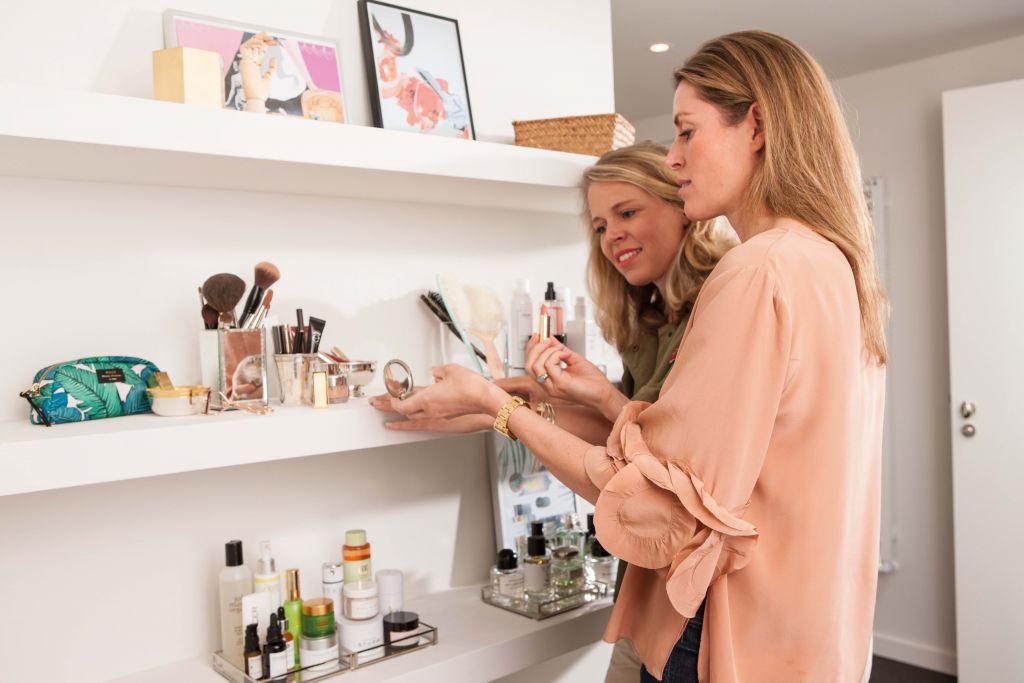 How do you source beauty brands?
Von Hessen: There were two main challenges when we started Niche Beauty. Either the brands were not interested in the German market because they felt they were still too small, and Germany [was] not important enough, or they were uncomfortable about launching their products in a new territory on an online platform. These are issues we still face today, but to a much lesser extent. Most brands these days are fully aware of the huge benefits an exclusive online launch can have. Magazines and bloggers need online shops so that their readers can buy what they recommend. And, in the end, the numbers speak for themselves.
Back to the question. We know exactly which brands we like and want to work with. Sometimes because we have seen them whilst traveling, or we have simply read about them in our favorite international blogs. We receive about five parcels each week, many of them from brands who have heard from other brands that there is this cool online shop in Germany, and that they should get in touch with us. Buying has become a lot easier than it was five years ago.
How do you prefer brands approach Niche Beauty?
Von Hessen: This is very easy. Brands can simply send an email to buyer@niche-beauty.com. It may take a while, but we answer all emails personally. The second step would be to send some products for us to try out.
What is the leading beauty category at Niche Beauty?
Von Doetinchem: Skincare is definitely our strongest category, but haircare, makeup and fragrance are catching up.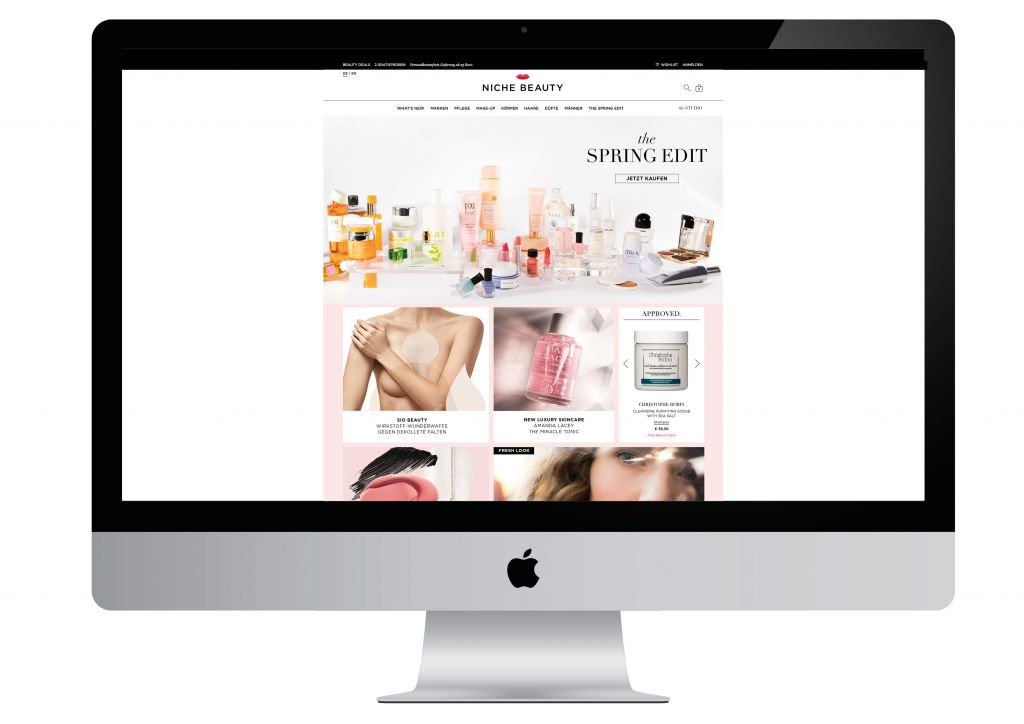 What is the evaluation process for new brands?
Von Doetinchem: We need to see, smell and feel the products. A well-presented parcel with original products – small samples just can't tell the whole story – is vital. We look at everything. It's a bit like speed dating. My sister and I constantly fall in love with new products and, in the morning, are torn about which brands to go for. Thank goodness, we have a great team that helps us with all the testing.
What are the biggest challenges associated with running an online beauty business?
Von Doetinchem: The biggest problem in the online retail world is probably the pricing. Discounts are ugly and hurt most of us, but it's the easiest way to kick away competition or to explode sales. We are lucky that we work with so many brands exclusively. It's a win-win situation. We really center these brands, keep the brand image intact, and everyone earns just enough so that our brands and us can focus on what we are good at, [producing] and [marketing] high-quality products.
How do you deal with competition from Douglas' online operation and Amazon?
Von Hessen: We see niche brands come and go in mass market stores. Our brands stay with us for years. Generally, we are not afraid of competition. In Germany there is a saying, "Konkurrenz belebt das Geschäft," which more or less means that competition stimulates business.

Tell us about your social media strategy.
Von Doetinchem: We work with a lot of bloggers in Germany, Austria and Switzerland, and will also be focusing on YouTubers and moving images this year. We will be trying out completely new things. I can't say too much quite yet, but social media has become just as important as classic PR.
What is your strategy to drive Niche Beauty's online business forward?
Von Hessen: Hard work, a focus on priorities, trying out new things, great employees, and sticking to our product philosophy. Money is always a help as well.
Can you imagine opening a permanent showroom or offline retail store in Hamburg or another key city in Germany?
Von Doetinchem: Yes, yes, yes! We are growing fast, and there are so many things to do. We love to see our products in real life, not just on a computer screen. The direct contact with customers will also help to develop the service online, and who wouldn't like to design a cool store?
What's next for Niche Beauty?
Von Hessen: A private-label brand would be fun, and [we're working on] cool new online tools to help the customers find their perfect product. We want to make online shopping as fun and as easy as possible. We don't lack ideas. It's just a matter of getting them done.