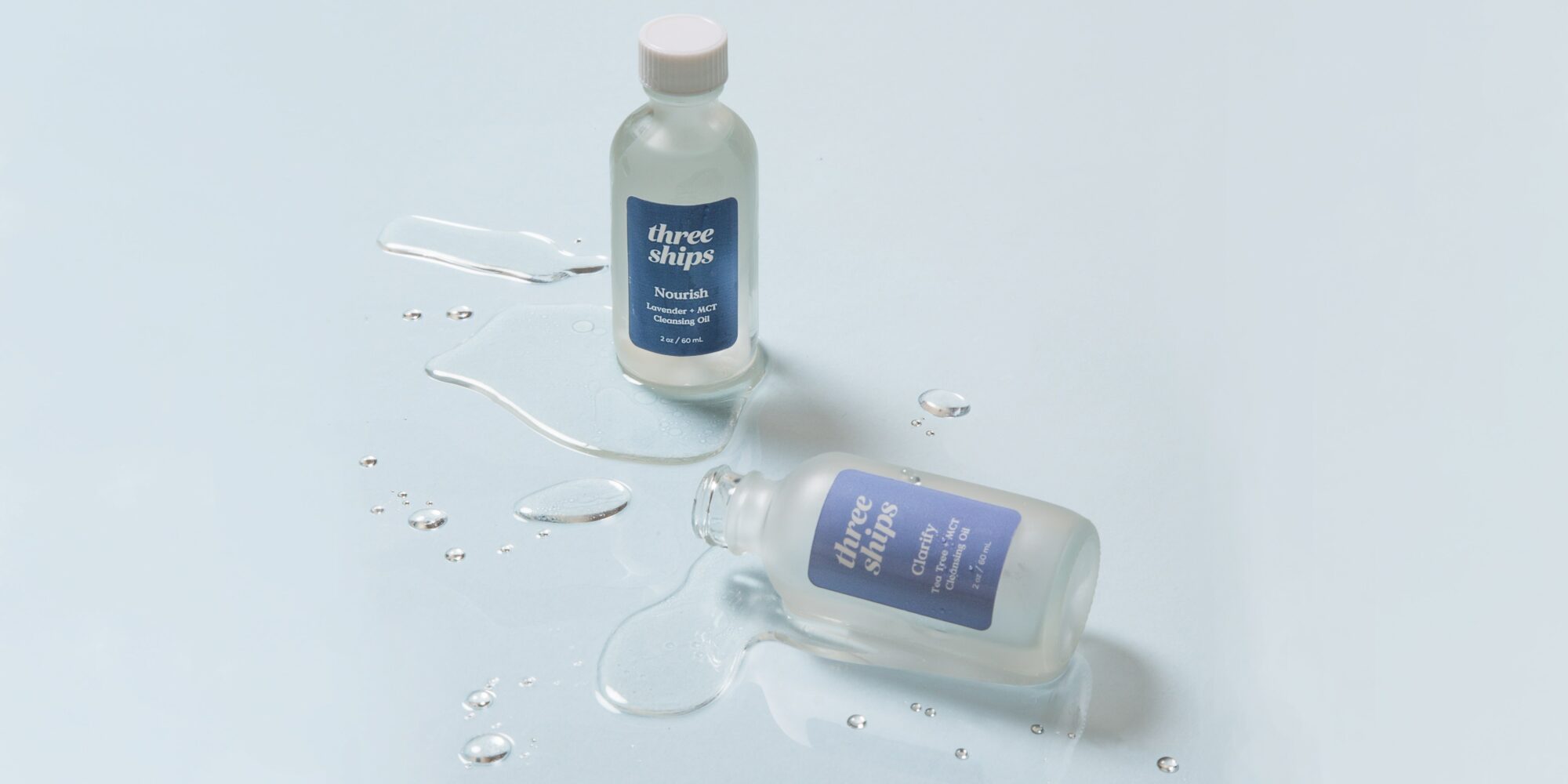 Niu Body Has Been Reinvented As Three Ships To Cater To Ingredient-Savvy Millennials
As a brand evolves, it may move in an unexpected direction.
After attending Queen's University, Connie Lo and Laura Burget began Niu Body in 2017 as an affordable alternative to the expensive clean beauty brands they didn't have the money to purchase as recent graduates. The Toronto-based co-founders, now 27 years old, envisioned its customers as primarily gen Z, and adopted cutesy language ("hey lovelies" was a common refrain) and pastel colors to appeal to them. But the brand's customers ended up being slightly older—mostly mid 20s to mid 30s to be exact—and pretty sophisticated about skincare.
Lo and Burget were faced with a choice. They could keep Niu Body as is and double down on the tenants of it that were working (it's clean, affordable positioning was compelling) or tweak it to respond to a customer base they didn't anticipate. They chose to go beyond tweaking it and, with assistance from design studio Renga, transformed Niu Body into Three Ships, a contemporary results-driven vegan skincare brand with information and engagement at its core.
"Our consumer was interested in something a little more mature. The rise of the so-called skintellectual is really big. When you look at Google in Canada, skincare ingredient searches are up 22% year over year. Clear communication and labeling is paramount," says Lo. "We really wanted our brand to be ingredient-focused, very transparent and straightforward in our messaging, so we decided we had to change our brand."
Named for explorer Juan Ponce de Leon taking three ships on his quest to find the fountain of youth, Three Ships is helping consumers navigate skincare with a searchable and interactive ingredient glossary on its website, and hero ingredients highlighted front and center on its labels. Its Glow Facial Serum, for example, has become Glow 49% Jojoba Oil Serum. The labels also make it clear that Three Ships is natural and cruelty-free, and specify the skin types products are aimed at. Three Ships has left behind Niu Body's pastel palette in favor of colors derived from nature such as deep blue, orange and green.
"You can read where any ingredient is sourced from, what it does, what products are with it, and we link to scientific studies," says Lo, referring to Three Ships' online ingredient glossary. She adds, "It's really frustrating for consumers when they see something called a vitamin C serum but, when you turn around the jar, the ingredient vitamin C is at the very bottom of the ingredient list, and it's not an active ingredient. All of our products have no filler ingredients, and our actives range all the way up to 99%."
"We really wanted our brand to be ingredient-focused, very transparent and straightforward in our messaging"
On top of lab testing, Three Ships has assembled a diverse group of its top customers to vet products. Far in advance of products hitting the market, Lo and Burget gather feedback from them to guide product creation. Discussing the road to Purify Aloe + Amino Gel Cleanser, Lo details it involved delving into what product customers desired from Three Ships through Instagram polls, emails and phone calls, and the benefits, scent profiles, ingredients, texture and price they thought would be suitable for it.
"Something we noticed from talking with our customers is that there is this very common misconception that natural doesn't work and that frustrated us because we really believe in our formulation," says Lo. "We want to show that every product we put out has proven results, and we know that because we do multiple rounds of testing. That differentiates us from other brands that don't have proven results."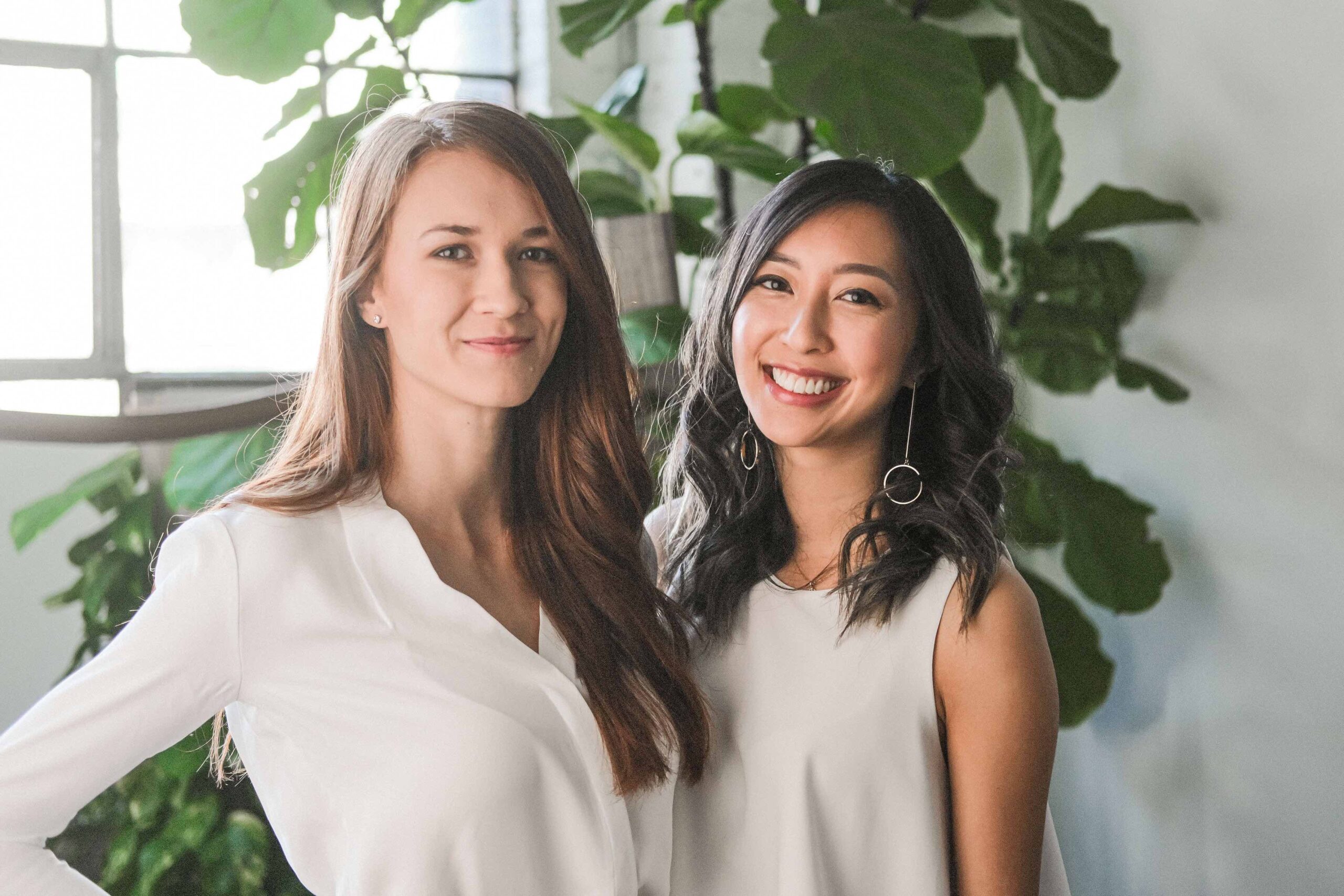 For Lo and Burget, one of the difficult parts of introducing Three Ships is dropping the Niu Body moniker. However, they determined Niu Body was too limiting. It seemed to restrict the brand to body care and coconut. Niu is the Hawaiian word for coconut. Three Ships allows Lo and Burget to chart the course they seek to chart. Currently, the brand has 14 stockeeping units, and products are priced under $40. With the rebrand, Three Ships has rolled out the moisturizer Radiance Grape Stem Cell + Squalene Day Cream. At $28 each, the brand's serums Glow 49% Jojoba Oil Serum, Hydrate 49% Almond Oil Serum and Boost 49% Rosehip Oil Serum are bestsellers.
The hardest part of revamping Niu Body was Burget discovered she had a brain tumor and the slow-developing cancer astrocytoma as it was happening. In March, she had an operation that removed 70% of an egg-sized tumor lodged in her brain. "We never really considered health concerns or how short life could be, but there was a period of time where we weren't sure if we could make it through this and whether the business would continue," says Lo. "Because of it, we reflected on what we do and what we put out in the world." Three Ships will donate 10% of profits to brain tumor research.
"The strategy has always been to align ourselves with reputable retailers people recognize."
Lo and Burget originally established Niu Body with 4,000 Canadian dollars or nearly $3,000 at the current exchange rate from their personal savings. In May, Niu Body participated in Ipsy's Glam Bag program and needed funding to supply it 400,000 units of Piña Colada Sugar Lip Polish. The brand secured a line of credit from the Business Development Bank of Canada amounting to 120,000 Canadian dollars or about $90,000 to pay for the units. Prior to the line of credit, it obtained 10,000 Canadian dollars or about $7,500 from Queen's University's Upstart Venture Challenge, and 135,000 Canadian dollars or nearly $110,000 in pre-seed funding. Lo details Niu Body received an offer from an investment firm of $300,000 for a 10% stake, but rejected the offer. The brand's pre-seed round was structured for Lo and Burget to retain full ownership, and Lo is thrilled she and Burget have avoided ownership dilution so far.
At the outset of Niu Body, Lo reached out personally to retailers and editors one by one, and shared wins as she did to persuade them to pick up or cover the brand. Early on, placing Niu Body makeup wipes in 6,700 of cruelty-free and vegan subscription service Petit Vour's boxes, and breaking into the Toronto green beauty store Health Hut were huge scores. Today, the brand is in 350 retail doors across North America. Among its key accounts are Kohl's, Well.ca and Riley Rose. Three Ships will soon arrive at Hudson's Bay's almost 90 stores throughout Canada.
In 2019, retail was responsible for 85% of Niu Body's sales and the remainder came from its direct-to-consumer channel. This year, 60% to 70% of its sales are from retail. Brick-and-mortar stores have suffered as a result of pandemic shutdowns, and Niu Body has increased online sales efforts. From 2018 to 2019, the brand's sales soared 544%. In 2020, Lo projects they will jump 450% from a year ago. Coinciding with the unveiling of Three Ships, the brand is kicking off a referral initiative to fuel its email roster. If a customer refers five friends to the brand, they earn a free $29 Radiance Grape Stem Cell + Squalene Day Cream. If they refer 30 friends, they earn a year's supply of skincare valued at $255. Email was Niu Body's largest contributor to website sales.
Lo foresees retail being a critical component of Three Ships' future. Her ultimate ambition is for it to enter Target, Ulta Beauty and Whole Foods. "Our hypothesis is that, with a new brand, people want to smell, touch and feel the product at a store versus buying online," says Lo. "For us, the strategy has always been to align ourselves with reputable retailers people recognize. They can go in the store and check it out and, if they like it, they could shop on our website."
Lo views Three Ships as transitioning shoppers from conventional to natural skincare. Next up for the brand's skincare assortment is a hydrating face mask, exfoliator and spot treatment. Lo says, "We really want to round out skincare before launching other products. People ask us all the time, 'Why don't you get into men's or natural haircare or makeup?' We get that and love feedback, but we would rather become experts in the skincare domain first and become the go-to skincare brand. Then, we will have people follow along the journey of us going from skincare to men's, natural haircare and natural makeup."