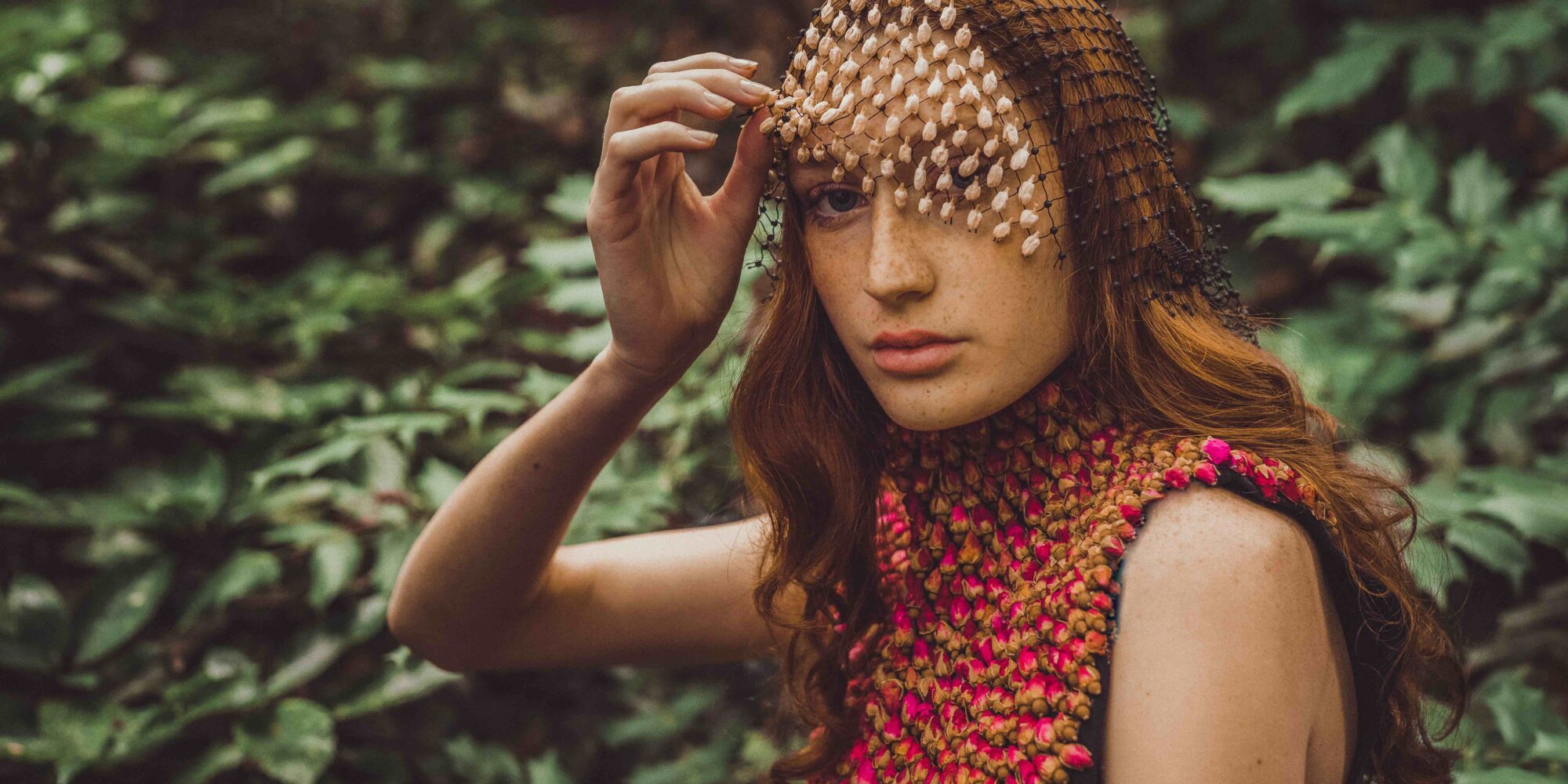 Non Gender Specific Grows At Sephora, Douglas And Fenwick Abroad As It Deepens Relationships With Key Retailers At Home
At the outset of gender barrier-busting skincare brand Non Gender Specific nearly five years ago, founder Andrew Glass encountered a tricky problem: Retail buyers generally didn't get the brand.
"I foresaw where the industry was going before the industry knew where it was going," he says. "At first, especially buyers were confused about who the Non Gender Specific customer would be. They thought of it as people who didn't identify as males and females, but didn't think of it as males, females and everybody in between. But I think a lot of the confusion has subsided over the years. The category has gone to skincare for everyone, and it's helped our brand."
As Glass waited for the confusion to subside, he pursued a two-pronged approach to distribution. He stayed patient with growth in the United States, where he zeroed in on select retailers he believed grasped Non Gender Specific, and spread the brand overseas to countries where gender boundaries were often blurrier than in the U.S. Domestically, clean beauty retailer Credo was an early champion of the brand. In Canada, it's broken into e-tailer Nature Sante and department store Hudson's Bay nationwide.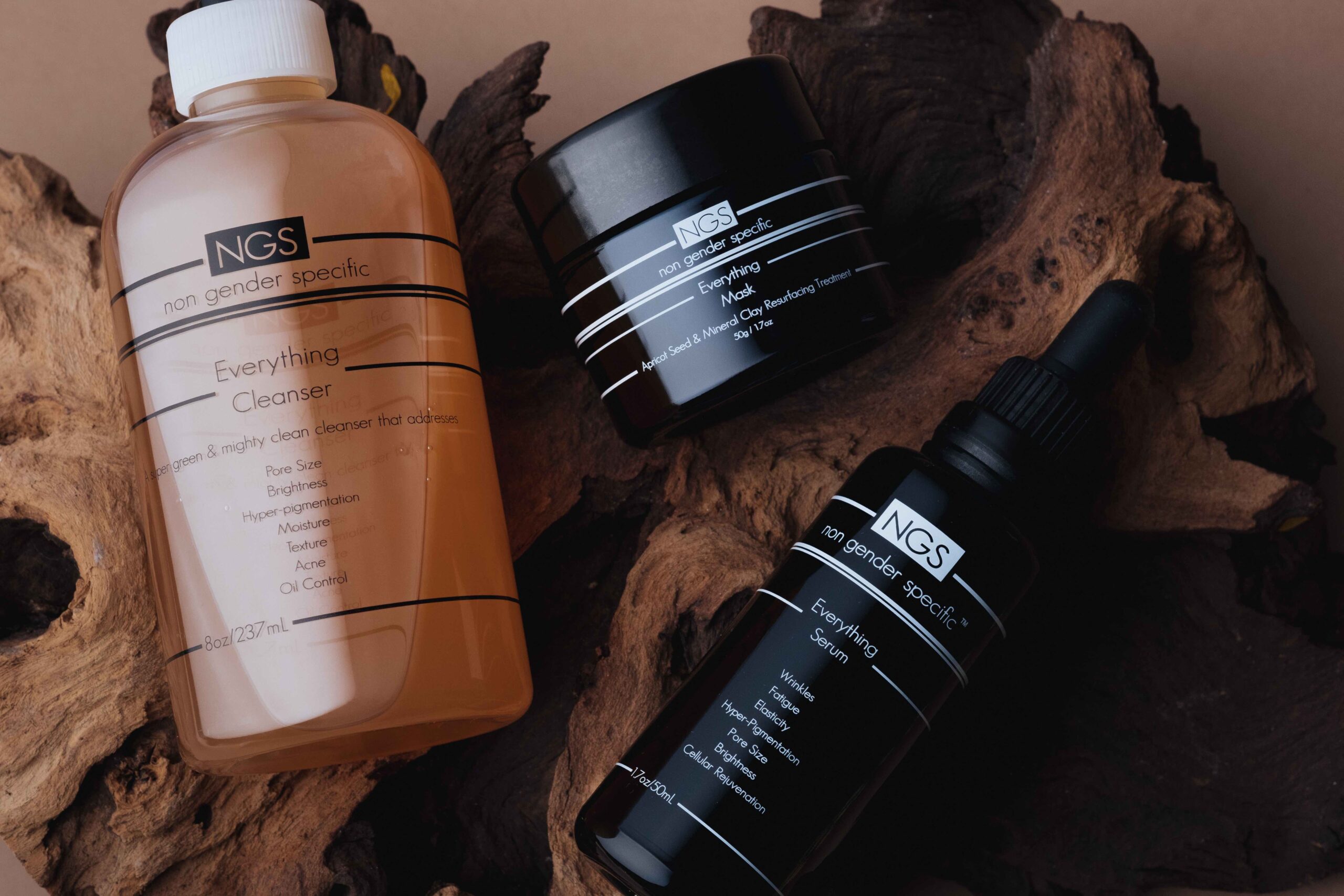 In the U.S., Non Gender Specific has also entered e-tailers Beauty Bridge and Eskinstore, lifestyle retailer Free People and department store Macy's. Macy's is the No. 1 retailer for its fragrance Flooid. Non Gender Specific premiered at Free People in July initially with Flooid prior to its skincare products rolling out this month.
Non Gender Specific has gained significant traction abroad. Asia and Europe surpass the U.S. from a revenue perspective for the brand. It's carried by Douglas in Germany and Spain. It will soon journey to France with the retailer. Next month, it will hit Fenwick locations in the United Kingdom.
"I foresaw where the industry was going before the industry knew where it was going."
In Asia, Sephora is the brand's key retail partner. It's arrived at Sephora Southeast Asia in Thailand, Singapore and Malaysia. The Philippines is imminent, and the brand is in talks with Sephora to venture to additional countries.
Discussing Non Gender Specific's momentum in Asia, Glass says, "In countries like Thailand, the trans community is such a big part of their culture that I don't think it was a hard concept to wrap their heads around." However, he points out that trans and nonbinary customers account for a small percentage of Non Gender Specific's customer base. Typically, women interested in clean ingredients purchase its products and introduce them to the men in their lives.
Travel retail has been a vital part of Non Gender Specific's international success. The brand hired London agency Harper Dennis Hobbs to expand travel retail, shows at travel retail trade show TFWA, has a relationship with travel retailer Dufry, including at Queen Alia International Airport in Jordan, and secured a partnership with LVMH Moët Hennessy Louis Vuitton that will put it on cruise lines.
Travel retail currently makes up about 20% of Non Gender Specific's business. Roughly 40% of its business is non-travel traditional retail, and the rest is direct-to-consumer. Across its various distribution channels, the brand is on pace to generate slightly under $6 million in sales this year.
"I don't see us as a trend-driven brand. I see us as a timeless brand."
From the very beginning, Glass, a prolific entrepreneur based in Atlanta who followed up on Non Gender Specific by co-founding the brands Joos Cosmetics and Wakse, prepared for Non Gender Specific to have an international presence. "I worked a lot with European distributors and retailers for other brands, and I knew they may catch on to us faster than the U.S. would," says Glass, previously global brand manager at EvolutionMan and La-tweez, and product development manager at Astral Brands. "We got started on regulations immediately because that can hinder your business for a long time. We were set up to sell in Europe right away."
When Non Gender Specific debuted, it had a single stockkeeping unit—Everything Serum—and Glass didn't believe it was ready with a single SKU to approach a large retailer like Sephora. The brand just updated Everything Serum with a formula that's triple the strength of the original, and the updated product is landing at Free People. Today, it has three products complementing Everything Serum in its core Everything collection—Everything Cleanser, Everything Mask and Everything Cream—and it makes sense to be stocked by large retailers. Non Gender Specific's assortment extends beyond the Everything products to Flooid and face oil Phytonutrient Concentrate. Its prices run primarily from $36 to $125.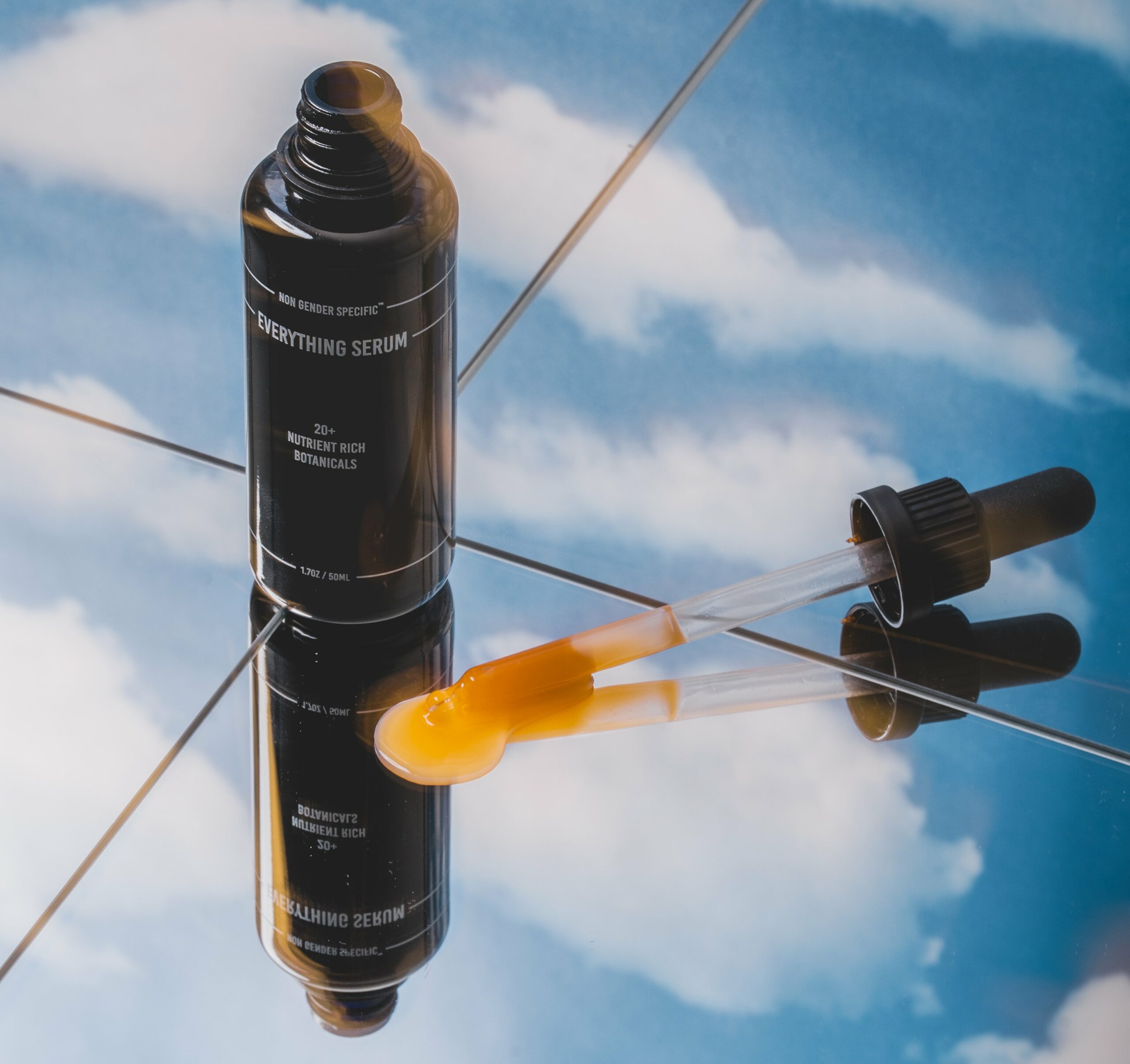 Glass is incredibly careful about product releases. He sticks to around one a year for Non Gender-Specific. An at-home steamer is an important forthcoming release. It builds upon the concept of Phytonutrient Concentrate, which has 23 botanicals and some 72 ingredients total. The at-home steamer's steam will be infused with 72 ingredients. "You are combining the benefits of steam and skincare in one step. It's a way to save money and reduce consumer waste by reducing steps," says Glass. "I think at-home wellness is going to be a massive category."
While Non Gender Specific is dabbling in TikTok, Instagram has been its most impactful social media platform. The brand has cultivated a unique visual identity centered on the idea of using botanicals as a shield. Illustrative of the idea, a recent photo campaign features images capturing models wearing flower petal face masks. Collaborations have been integral to Non Gender Specific's awareness strategy. It's done a giveaway with the brand Auric and is joining forces with an influencer for a fall product launch.
Looking to the future, Glass says, "I really do see Non Gender Specific becoming a household name. I know that's a big thing to say, but I really see it standing the test of time. I don't see us as a trend-driven brand. I see us as a timeless brand."