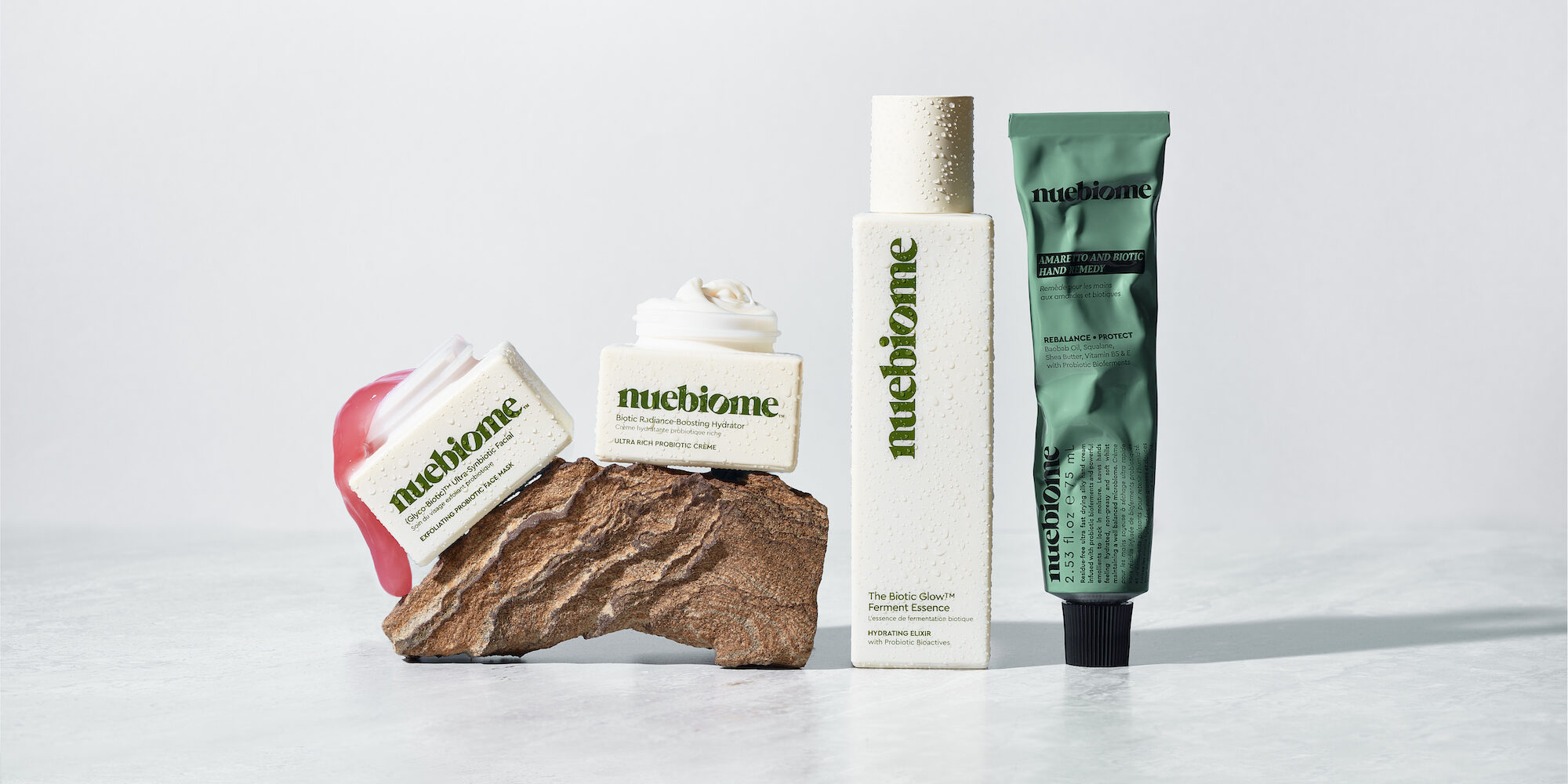 Nuebiome Is The Pre-, Pro-, And Postbiotic Powered Brand Made For And By The Hardest Working Hands
Long before everyone was (hopefully) washing their hands incessantly to help stanch the spread of COVID, healthcare workers were lathering up dozens of times a shift with harsh soaps, and suffering from dry and sometimes cracked hands as a result.
Ricardo Gray had dabbled in creating his own skincare products before, but it wasn't until he entered the medical field as a nurse anesthetist that he felt compelled to concoct formulations for public consumption. "I was constantly washing my hands and constantly experiencing dry, chapped hands and couldn't find a formula that really helped, that was effective and functional, dried immediately so that I can put gloves on over and get right back to work," he shares. "I just got so fed up. Three years ago I decided I wanted to go on this path of creating a hand cream."
That initial hand cream idea evolved into pre-, pro-, and postbiotic-powered brand Nuebiome. The brand just launched with Gray's original creation, Amaretto & Biotic Hand Remedy, $30, as well as alcohol-free probiotic balancing essence The Biotic Glow Ferment Essence, $84, which is formulated with grape seed, African whitewood, kelp and glycolic acid. Both products are available at nuebiome.com. In late September, the offering will double with the addition of an anti-aging moisturizer, Biotic Radiance-Boosting Hydrator, and Ultra-Synbiotic Facial, a glycolic acid-based exfoliating mask. All Nuebiome prices will remain in the premium range. The brand is debuting DTC and Gray plans to partner with niche and specialty retailers to scale the brand.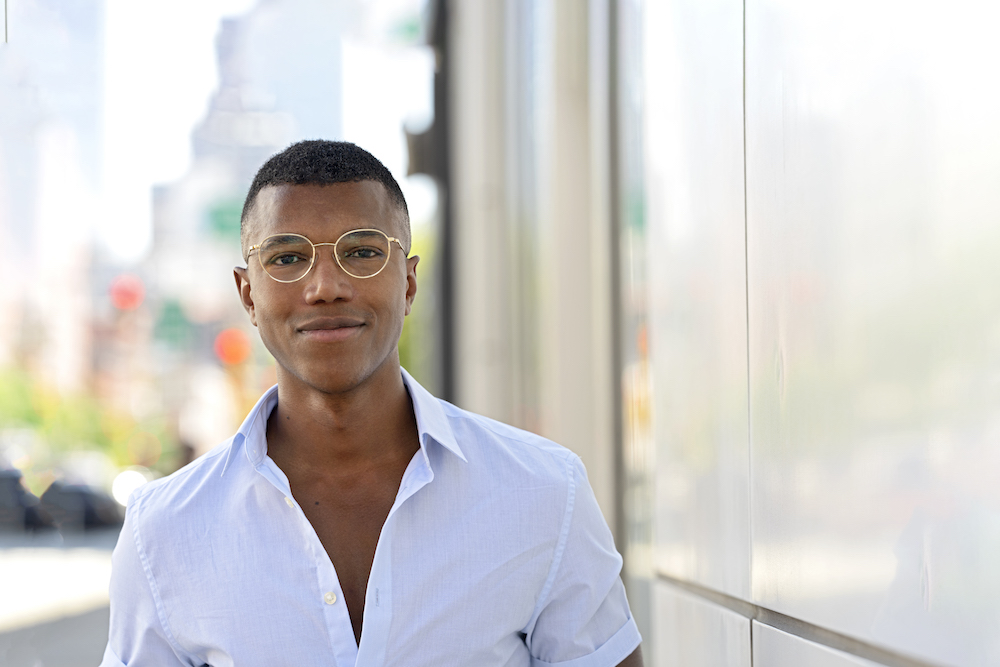 Probiotic skincare has become buzzy recently, but when Gray officially began the formulation process over three years ago, he struggled to find a partner that could pack his products with all of the probiotics he wanted. He recounts, "At the time, it was pretty novel. We had Tula. I would call all these labs and bring my idea to them to include probiotics in a hand care formulation. I got laughed off the phone by a lot of them. One of them literally said, 'No, probiotics are for the gut only. They don't go on the skin. There's nowhere you're going to be able to do this.' Some just weren't open to it at all."
Gray continued making calls and finally found a company in Arizona that was willing to help bring Nuebiome as he envisioned it to fruition. But his formulation issues were far from over. Since he wanted to include prebiotics, probiotics and postbiotics in his products, Gray had to find his own ferments for the formulas. Nothing existed in his formulator's catalog that met his needs. "Some formulas had alcohol, I didn't want any alcohol in there. I didn't want anything sourced from bees or any kind of animal. So, I had to find these ingredients on my own," he said. Once he figured out how to build the INCI lists he wanted, packed with nourishing plant-based ingredients in addition to the biotics, Gray says he "went a little overboard." All in all, he created nine formulations for the face and body. The next five offerings will roll out over the next year. 
To commemorate the brand's launch, Gray took a page out of the publishing industry's book and created "first edition" outer packaging boxes. The striking cubes of dark moss green hard cardboard are adorned with gold letterpress and a satin ribbon drawer pull. The collectible boxes were designed to not only be sturdy during shipping but also upcycled and used as a small storage container for items like jewelry. "I thought the box was a little bit too extravagant and I wanted to probably reduce it later on as we went along," he admits, adding, "I thought maybe I'll just use this initially for the launch, see how people respond to it. If they love it, I'll keep it. If not, I'll get something a bit more down-to-earth. So far the response has been amazing. I might not even change it."
Gray estimates that he spent $500,000 to $600,000 over the last three years to get Nuebiome off the ground. He predicts he'll have to seek outside funding to work on Nuebiome full time, and is currently still working his day job as a nurse anesthetist. "I still take my hand cream to work every day," he shares. "I still test them out and I give samples out for everyone. I never miss an opportunity to talk about my hand cream."