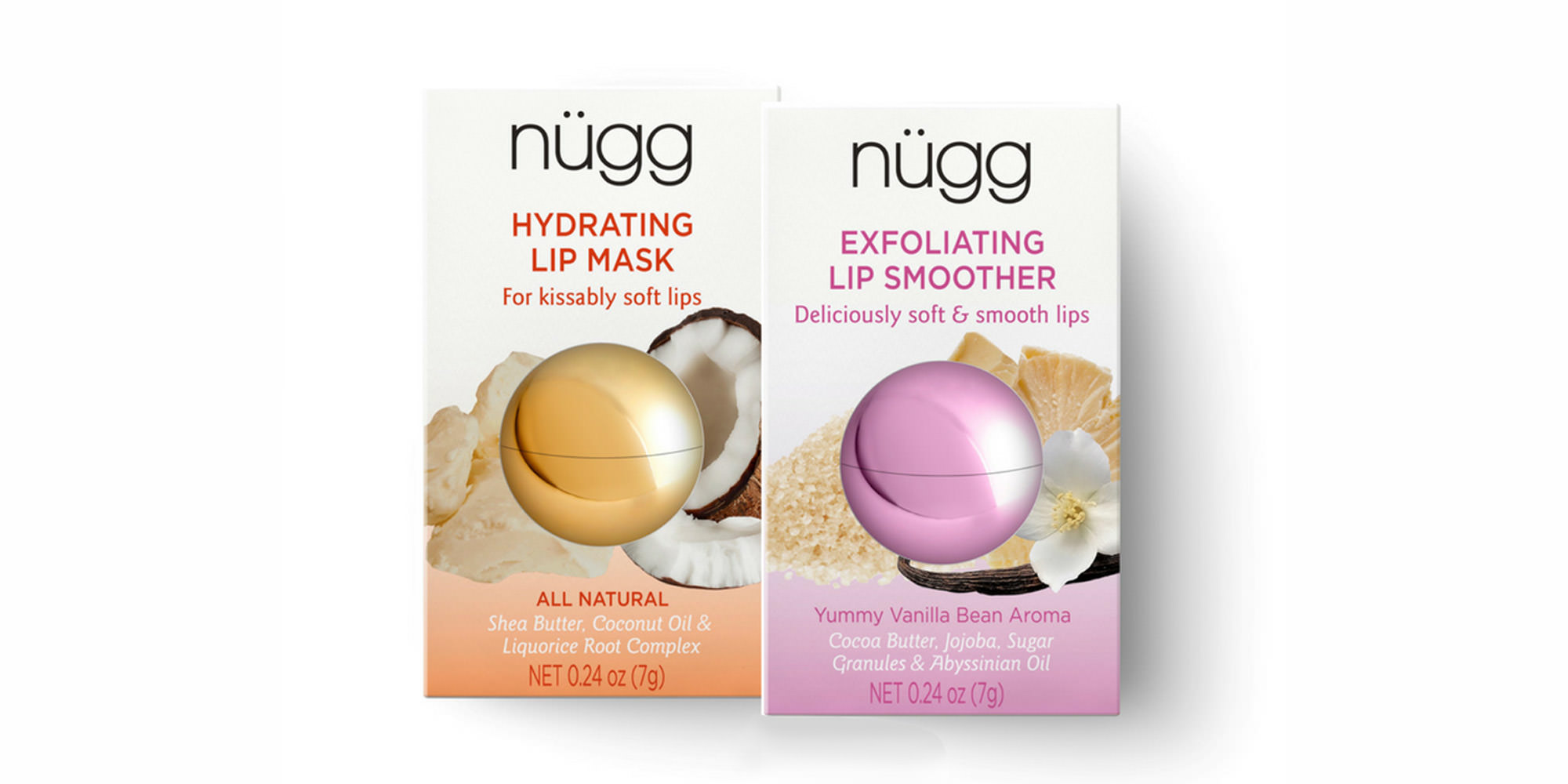 Nügg Beauty Drives Masks At Drugstores With CVS Launch
Nügg Beauty has introduced masstige masking to CVS Pharmacy.
The beauty brand rolled out to nearly 1,880 of the drugstore's locations last month, bringing its total distribution network domestically to roughly 3,500 doors with Target another substantial retail account. Priced from $3.99 to $9.99, Nügg's eight products at CVS include Hydrating Lip Mask, Exfoliating Face Mask, Revitalizing Face Mask, Deep Hydration Face Mask and Deep Cleansing Face Mask.
"CVS has a big undertaking to bring more indie brands to their customers, so that fit with us really well, and it gives us more availability. Retail partnerships are very important to us because, at our aggressive price point, we really need to be available to people in the store," says Nügg founder Conny Wittke. "The drug chains are trying to surprise their guests with innovative, great product at a good price, so you have to make sure you excel at that."
Maly Bernstein, vice president of merchandising, beauty and personal care at CVS, wasn't subtle about CVS' desire for emerging brands on the leading edge of beauty's biggest consumer movements. "Adding new innovative, natural, indie and cult-favorite brands like Nügg Beauty to our growing selection of on-trend beauty offerings is an important part of our continued growth in beauty," she proclaims.
In stark contrast to the sleepy U.S. mask segment when the brand launched in 2014, Nügg currently finds itself vying against intense competition in a mask category that's one of the fastest growing in beauty. It attempts to stand out by not jumping on every mask gimmick and the use of a technology eliminating the need for chemical emulsifiers in formulas that feature over 90% natural or naturally-derived ingredients.
Wittke described mask customers as being in a pre-loyalty phase in which they're dabbling in many masks, and preferences for specific products and brands are only beginning to take shape. "From a retailer perspective, there's a lot of choice right now, and it's not always easy for a buyer to sort through everything, and the quality levels are dramatically different," she says. "Ultimately, people will come back to us because we have serious treatments, not just fun things to try where you move on to something else."
In the sea of choice, Nügg is challenged to catch the eyes of shoppers scurrying through the aisles. To help it do so, the brand renovated its packaging to amplify its communication to consumers about the benefits of the products on bold colored cards. The revamp has improved sales performance at Target. For CVS, Nügg also hired a sales rep group to support its products in the stores.
"You can never pay too much attention to the point of sale execution," says Wittke. "Even if you think you got it right, you have to work harder to make sure, in a self-service environment, you get your point across."
Nügg draws customers with constant newness. The brand unveiled three products so far this year – Mermaid Marine Rubber Peel Off Face Mask, Charcoal Skin Detox Face Mask and All Natural Exfoliating Lip Scrub & Smoother – and has two more scheduled for release preceding a bursting pipeline of launches next year. "It's absolutely important in this category to innovate without losing your core," says Wittke.
As it extends its distribution in the U.S., Nügg is building its business abroad, where its masstige ability to stretch from upscale to affordable outlets is pronounced. In the U.K., the brand carried by the prestige department store Selfridges, and the websites of fast-fashion destination Asos and beauty specialty e-tailer Beauty Bay. The brand is poised to enter prestige distribution in the Middle East, too.
"The fact that we are in a large number of doors in this country allows us to distribute more on the prestige end in other countries. It is really market by market where we fit and where we can tell our brand story," says Wittke, elaborating that Nügg's presence across the retail spectrum reflects contemporary shopping patterns. "It's really hard to categorize your shopper into one category today. Don't we all go to CVS and Target? The time of segmenting people so clearly is over. We as consumers aren't pushed into corners."