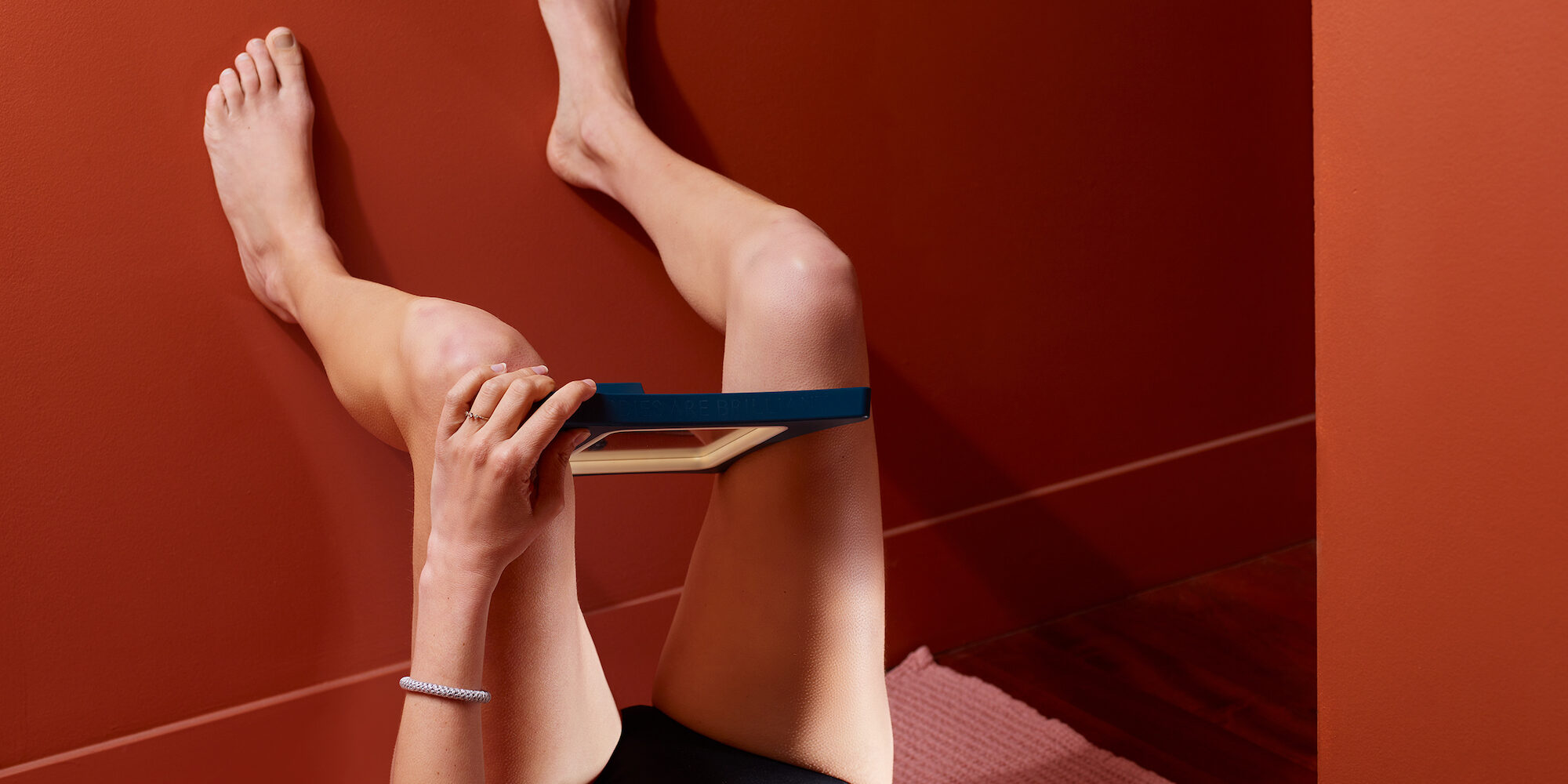 Nyssa, Creator Of The Viral Vulva Mirror, Wants To Help Us Reflect On Our "Unmentionable" Moments
The MoMA Design Store is regarded as one of the most expertly curated retail concepts in the world. For a product to be carried on its hallowed shelves, it must pass a rigorous selection process informed by MoMA's rich history of design. The items sold there run the gamut from a glass cake stand to a portable synthesizer and everything in between. This year, the forward-thinking store added a very unique mirror to its offering: The $64 VieVision Between Legs Self-Check Mirror by 2-year-old startup Nyssa. 
Nyssa co-founders Aubrey Howard, Mia Clarke and Eden Laurin created the hands-free LED mirror to make it easier for people with vulvas and vaginas to look at them—and do so on a regular basis. "Science would show it's extremely important to look at your vulva and vagina, but women for centuries have not been doing it," says Ellen Kellog, founding partner, chief strategy officer and board member at Nyssa. "My mother was like, 'What? No one wants to look down there,' but there's tons of reasons to. I think we have to create those reasons for women and create the instant gratification around it or the instant need to do it, whether it be grooming or just assurance that an itch or a pain or something isn't something major."
Nyssa knew what it was doing. The brand, which also has an array of products for postpartum, what Nyssa refers to as The Fourth Trimester, including icing and heating pads, underwear, leggings and more ranging from $12 to $88, achieved nearly $300,000 in gross sales in its first full year in the market and is expected to triple that amount in year two. Its first quarter 2021 sales were over three times the sales of the same period in 2020. Nyssa's products are available on its website, and select products are sold via MoMA Design Store, The Mütter Museum and Amazon.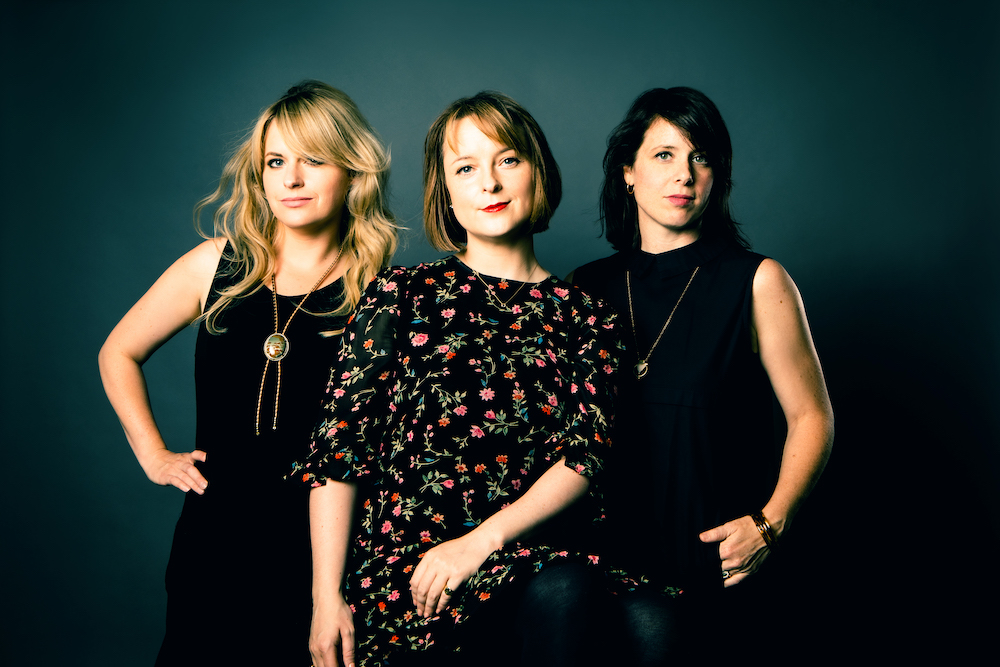 To power further growth, the brand is currently raising a round of seed funding, a process it began in early March 2020, but abruptly stopped because of the pandemic. "We had four or five meetings that week [of March 12, 2020] and, then, the world shut down," says Kellog, who is spearheading the fundraising efforts with Nyssa CEO Eden Laurin. "That was a turning point where we put the pause on fundraising because we really didn't know when the world was reopening." Nyssa's leaders tapped family members and friends to raise about $200,000 through a SAFE, a Simple Agreement for Future Equity, which Kellog shares has carried it through. She says, "The bulk of that time for us was spent on innovation, doing the mirror and planning for the upcoming years. Now, with things opening up a bit more, we are looking to raise and are reconnected with a lot of the folks that we spoke to last March."
Nyssa's goal is to secure $2 million to $2.5 million to give it a one-and-a-half to two-year runway. "The biggest areas those proceeds will go towards is marketing as we extend beyond a singular space of postpartum, which is highly targetable. That occasion, that moment, it's a known trigger point when women change brands," says Kellog. "As we go beyond that, the capital it takes to reach those broader spaces is significantly more, and I think that we have to go beyond just the paid marketing model in order to do that." The broader spaces Nyssa is interested are, like postpartum, focused on aspects of life previously deemed "unmentionables." Nyssa CMO Howard says that research the brand has conducted unearthed 20 different categories of that "unmentionable" moments can fall into from puberty through menopause.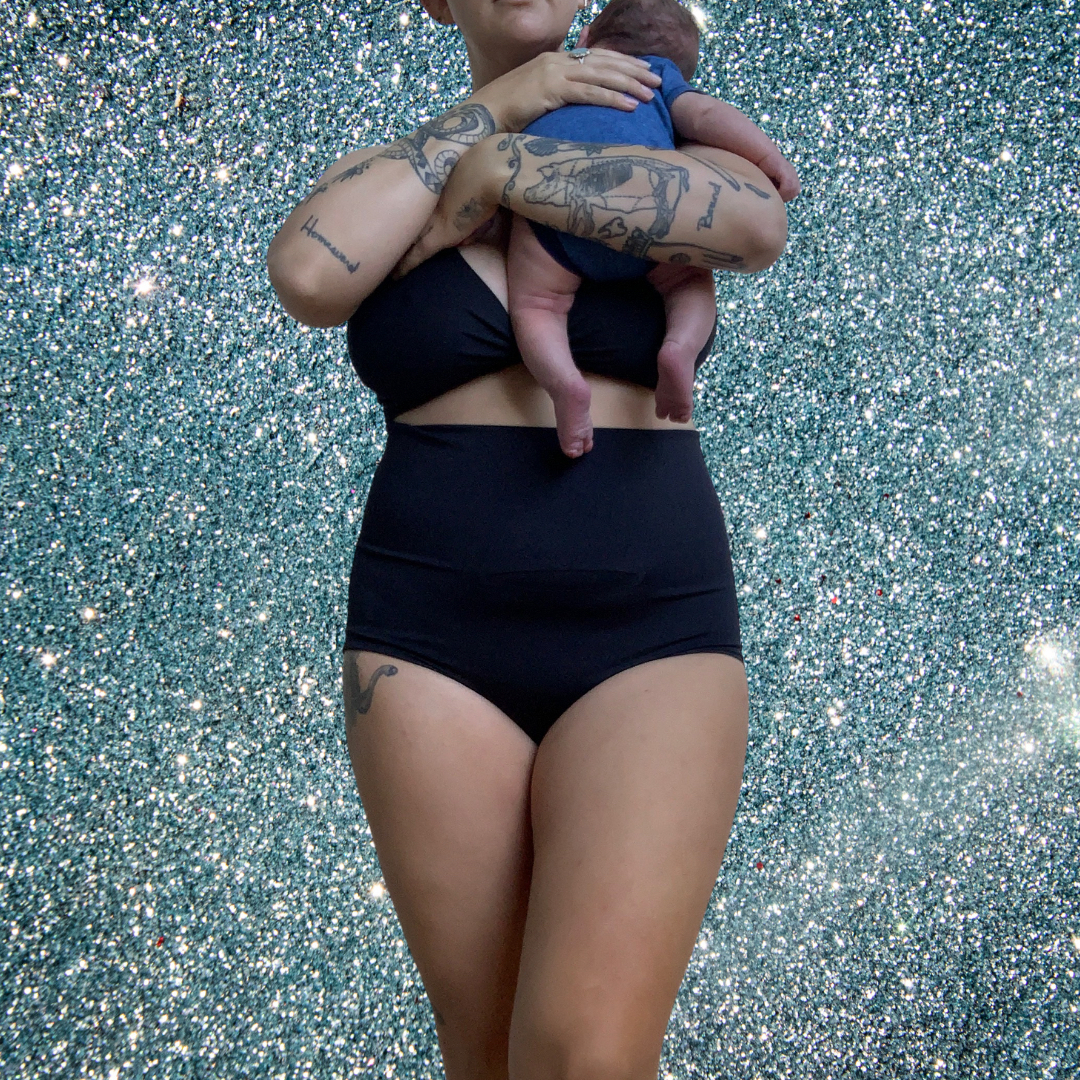 According to a recent report by Fior Markets, the global women's health rehabilitation market is expected to grow from $3.7 billion in 2020 to $6 billion by 2028 at a rate of 6.25% during the period. The global menopause care market is expected to reach $22.7 billion by 2028 at a rate of 5.7%, according to Grand View Research.
"The two that we would say we've tapped into are postpartum pain management recovery and, with the mirror, body image, awareness and confidence," says Howard. "I think that those have a ton of depth, so we'll continue to play in those spaces, but we'd really like to stretch slightly older in age, into the perimenopause phase as well as beginning to get pre-baby as well. So, just past puberty, these two ignored pillars in a woman's life. We all go from, you get your period, you have a baby, you have menopause. There's like 30 years there that are completely ignored. That's where we're excited to tackle next."