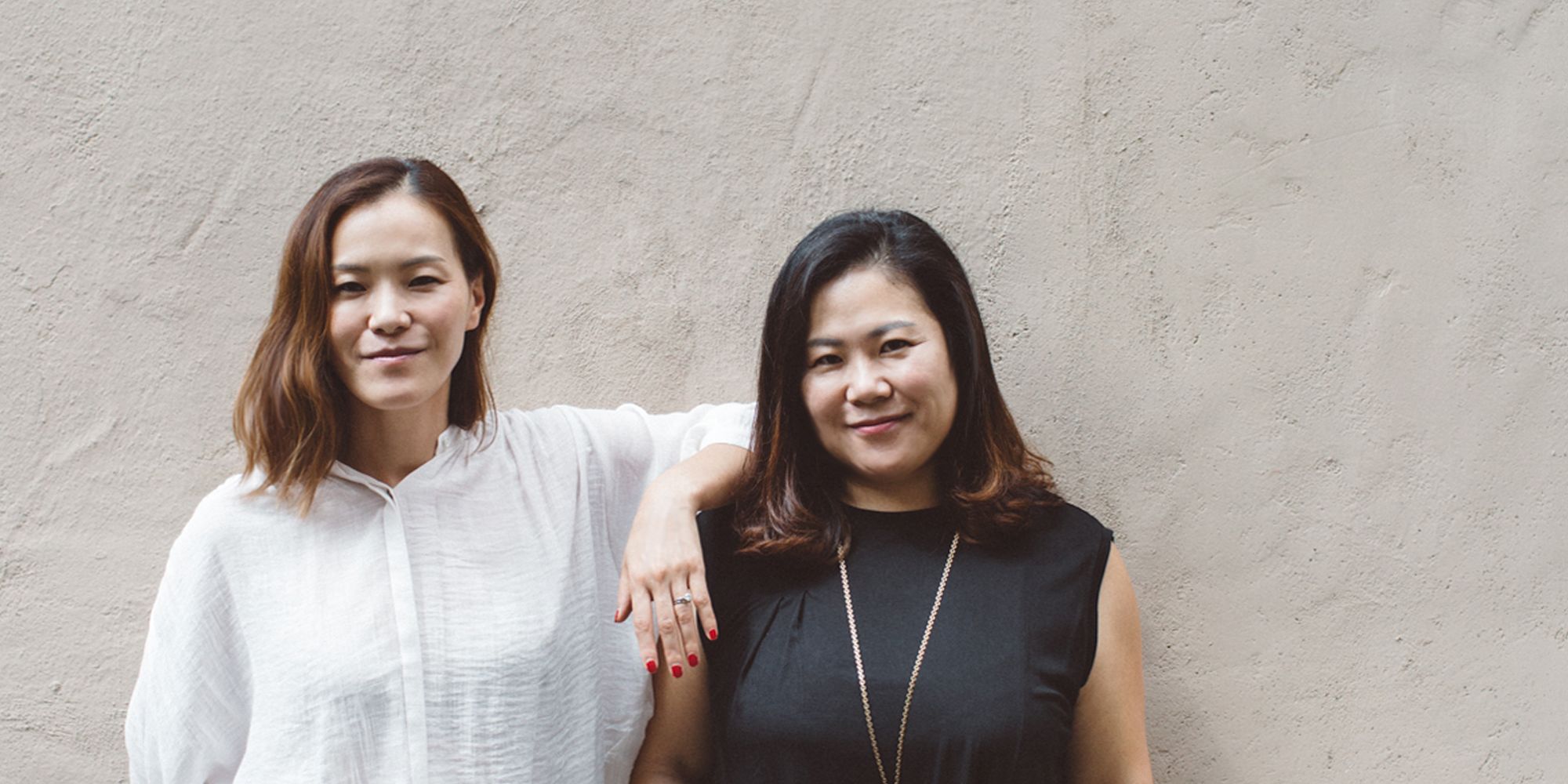 Ohlolly Is The Little E-Commerce Engine That Could In The K-Beauty Segment
While K-beauty products invade CVS, Macy's, Ulta, Sephora and more, Ohlolly keeps the often complicated skincare movement connected to individual needs.
The online shop from sisters Sue Greene and Herra Namhie guides customers to products that are right for them and discovers hard-to-find merchandise that its loyalists are excited to snag. "I don't know what's going to happen to the shop, but, so far, we are very happy and comfortable with our size. We are striving to stay boutique-y and be able to concentrate on curation and customer service," says Greene. "We feel like our customers really understand us, and we understand them. We have a large percentage who keep coming back, and we feel good about that." Beauty Independent chatted with Greene and Namhie about delighting those customers, multistep regimens, competing with Amazon and the fate of K-beauty.
What were you doing before Ohlolly?
Namhie: Before starting Ohlolly, I was in the airline industry for a long time. I did imports and exports, customs clearance and moved things from here to there.
Greene: My background is in marketing and advertising. I went to art school and jumped into doing traditional TV and magazine advertising for different clients at agencies in L.A. and New York. I started freelancing in 2001. I was more comfortable freelancing than working at an agency. It might have been that I was burned-out from the agencies in New York. Freelancing was great, but I wanted to work for myself and be my own boss. I had been working for big clients in cars, food, fashion and candy. I looked for something that I was passionate about, that was relevant and that I wouldn't get tired of, and that was K-beauty. I have always wanted to work with Herra. She's super smart and numbers-oriented, while I'm more creative. Everything was pointing to us doing an online K-beauty shop. She would handle the business side, and I would be on the creative and marketing side. That's how Ohlolly came about in 2016.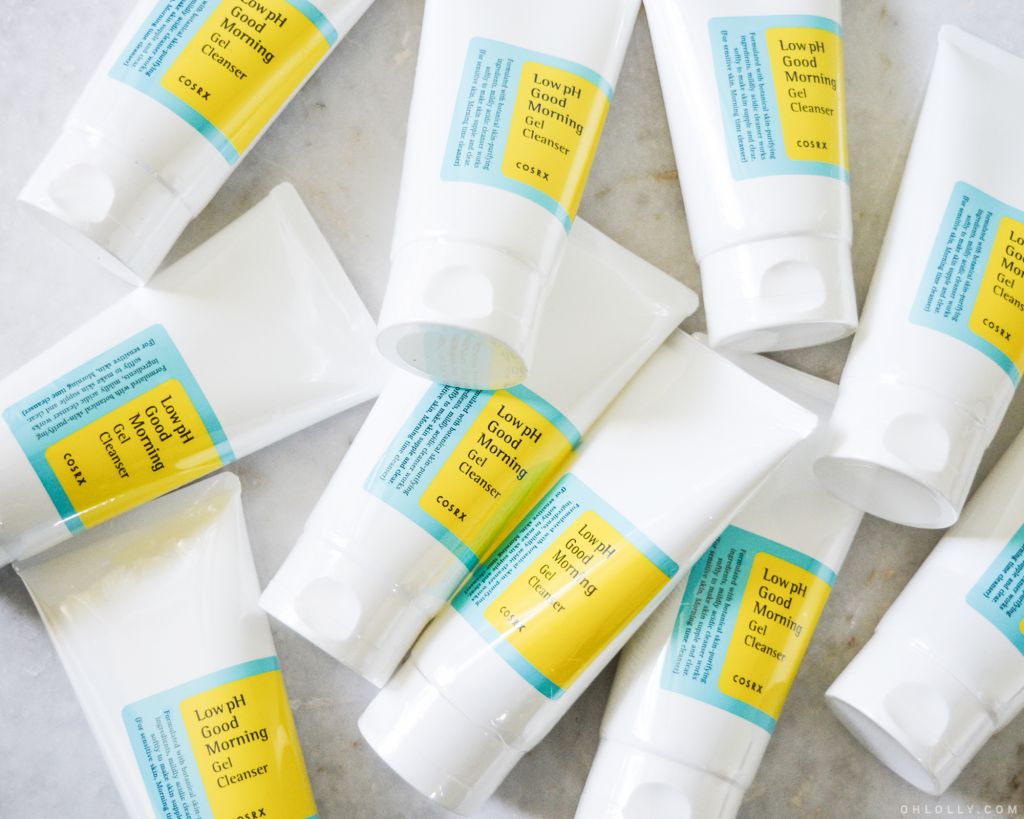 What's the idea behind Ohlolly?
Namhie: We didn't want to be the Walmart of K-beauty. We didn't want to take everything that's out there. There's a lot of stuff that's out there. We personally test everything that we carry. There's a lot of curation. When we carry something, we love it, and it's what we want to share with our customer. It's never going to be a have-it-all, do-it-all site. It's going to be select things that we love and that our customers love.
Where does the name come from?
Greene: We wanted something different and not so serious. We are serious in terms of selecting good brands that have good ingredients and that will last, but we also want to have fun with K-beauty.
How many brands are available on Ohlolly, and what are a few of the bestselling brands?
Namhie: We have about 20 brands, but sometimes we just have one thing from a brand. We cherry pick from product ranges so our customers don't have to. One of our bestselling brands is Heimish, and the Heimish product we sell the most is the All Clean Balm. Another bestselling brand is Pyunkang Yul. Their Essence Toner is a bestseller. Also, we sell a lot of Cosrx products, including the Low pH Good Morning Gel Cleanswer and Snail 96 Mucin Power Essence. We recently launched the brand Urang, and its Rose Ceramide Cream is already one of our bestsellers. The newest Urang product that we launched is the Whitening Blue Oil Serum, and it's doing well.
What's your top beauty category by sales?
Namhie: Skincare makes up the bulk of our sales. It's upward of 90%.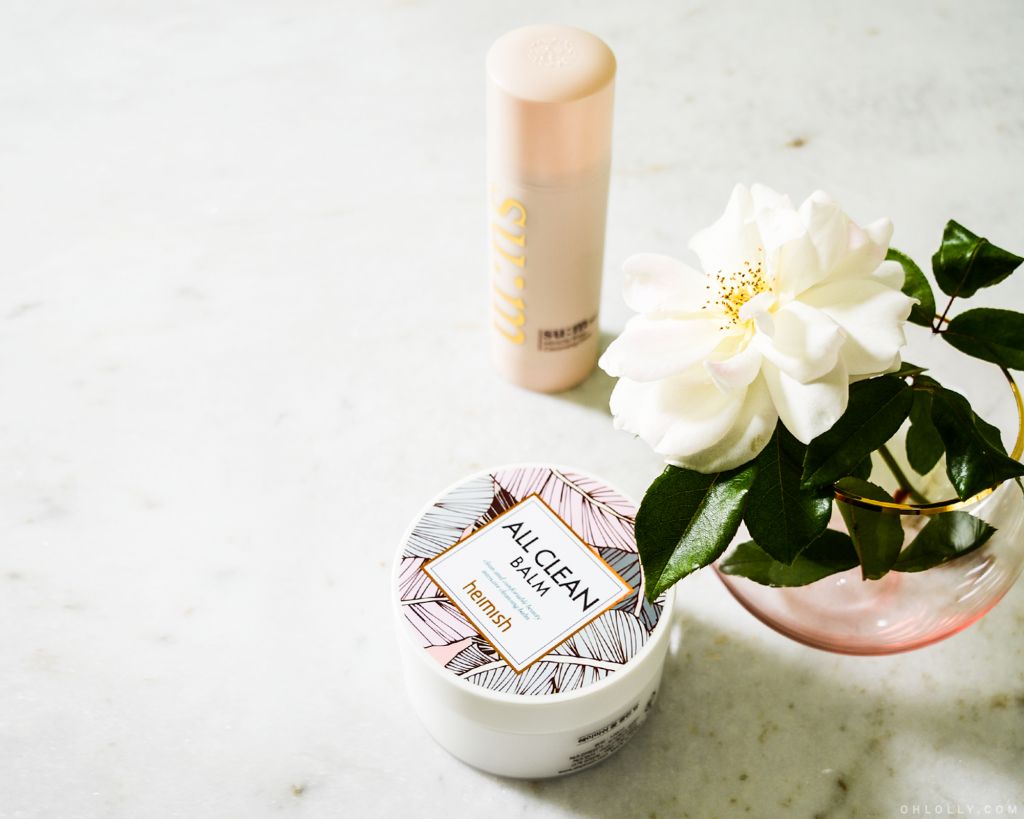 Who is the Ohlolly customer?
Greene: They are mainly in the U.S. They are women aged 20 to 50. Our sweet spot is between 30 and 35. We definitely want to talk to people who are not big-store shoppers. We know they go to a Target or Sephora, but there are people who'd rather shop from a small online shop than do a Sephora run.
How do you discover new brands?
Greene: We are all over the internet, and we have our antennae up high both here and in Korea for news on new brands and what's hot. We have contacts in Korea that are on the lookout for us. We do yearly visits, and we should do more. As we grow and our bandwidth widens, we will have the flexibility to go more often.
How do you prefer brands pursue Ohlolly?
Namhie: We hear from them a lot. It helps that I'm fluent in Korean. I would prefer they drop a line, and introduce us to their brand and products. From there, we start a conversation. We review the product ingredients and go on to test the products.
Greene: Surprisingly, there are brands that don't make introductions. Sometimes they're really abrupt, and I find that puzzling. I don't know if it is just Korean companies, but it's startling. Without any introduction, they expect us to carry their stuff.
What do you wish brands would do to improve their business with Ohlolly?
Namhie: The English descriptions and product names on the packaging are sometimes awkward. The language could really be improved.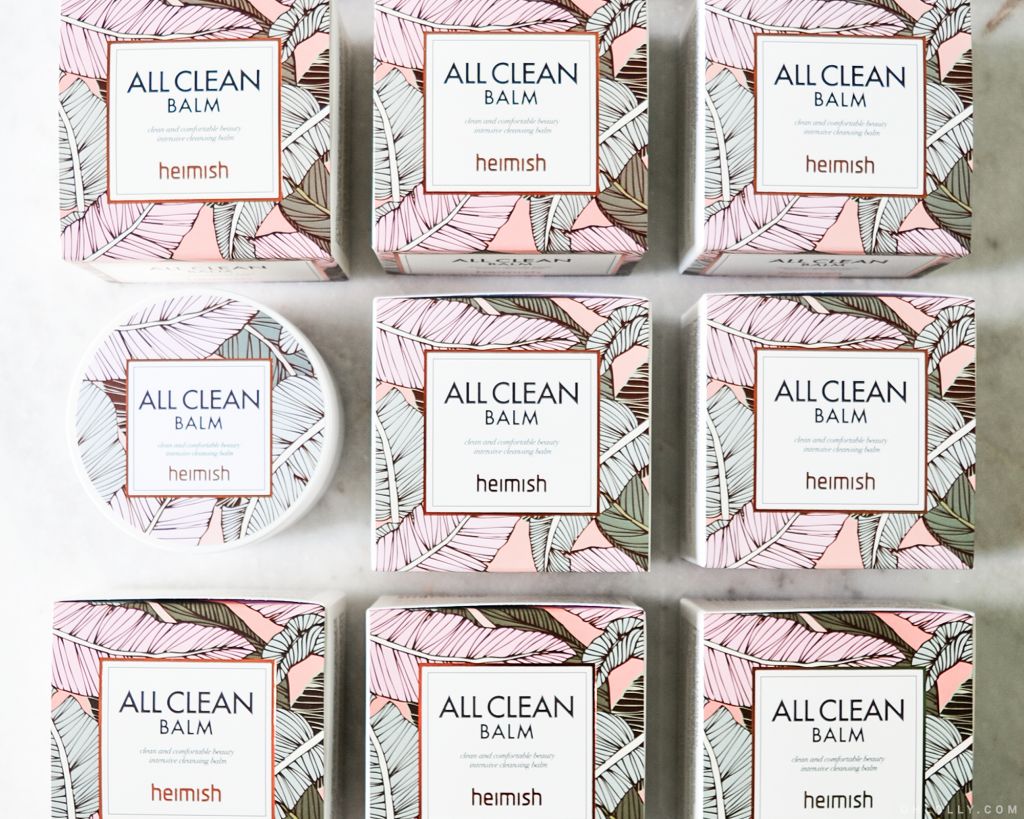 What's crucial in developing a long-term relationship with Ohlolly?
Greene: We're looking for partners who operate like us in terms of keeping their quality up and having integrity in the making of their goods. We want them to think about the bigger picture rather than quick turnover. We want to stay around and grow with our partners. There are so many gigantic companies with a number of brands under their big umbrellas, which is fine and they make great products, but we're not afraid to work with small brands like us.
Namhie: When we carry a brand on our site, we value the brand as much as they do. We want to grow with it and market it. We really want to be partners.
The K-beauty segment is quite crowded. How do you view the competition?
Namhie: The field is competitive, and major retailers introduced K-beauty last year. I don't think that limits us. It only gives us greater visibility and more opportunities. Even though it's highly competitive, we can still make our little voice heard to get our message out there about what we do best, which is curate and share products we love.
Do you think the K-beauty segment will continue to surge this year?
Greene: It's only going to get stronger. There are so many people that I come across who haven't heard of it yet. It's not a trend because there are always people coming back for more. It's definitely not going to die this year just because it was hot last year. I have trust that it's going to get even bigger.
Where do you stand on Amazon both for your site and the brands you carry?
Greene: When we first started, we knew we were going to be running into competition with sellers on Amazon. We know our competitors sell on Amazon or they have different divisions that sell on Amazon. We have made a conscious decision not to sell on Amazon and to not even think about competing with Amazon. When it comes to the brands that we carry selling on Amazon, we realize there's not much we can do. We just can't compete based on our size and margin, but we know we can compete when it comes to customer service and the shopping experience, so that's what we are going to keep pushing.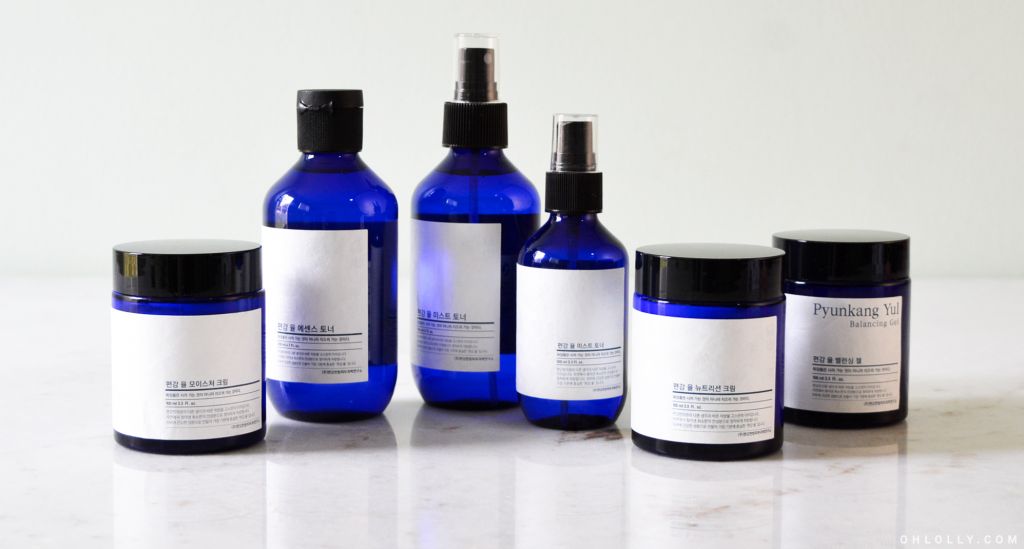 How do you make sure you provide a superior shopping experience?
Greene: We make sure our site is easy and super friendly. We explain what the product is and how to use it. We have guides for certain skin types and problems. Customers can email us directly, and we send them extensive routines or product suggestions. That's been very well-received. We want to grow our Instagram and YouTube channels so that people can learn more about the products we carry on those channels. We want to connect more with our customer.
Namhie: After the order is placed, we strive to get shipping done as soon as possible. Some savvy customers who used to shop directly from Korea and are used to waiting two, three or four weeks get shipments right away from us, and they're pleasantly surprised. We also put samples in each shipment, and they're happy about that as well.
What's a K-beauty trend that's really captivated the Ohlolly customer?
Greene: Our core customers know the trends even before us. The trend that people keep going back to is the 7 Skin Method. The 7 Skin Method is based on multiple layers of light toner to build a strong hydration foundation after cleansing. It balances out the pH levels that might be compromised during cleansing, and it preps the skin for what comes next. What you'd want to avoid is using harsh toners with a lot of alcohol, fragrance or active ingredients like BHA or AHA. Our customers want to know which toners are the right toners for the 7 Skin Method.
Namhie: That trend keeps going because it's for all skin types and people who try it have results. I do the 7 Skin Method four to five times a week in the morning and evening to make sure my skin is hydrated. I have acne-prone, oily skin, and that doesn't stop me from doing the 7 Skin Method. It really does build a good base of hydration.
You promote a five-step K-beauty routine rather than a routine of 10 or more steps. Tell us about the five-step routine.
Namhie: Cleansing is first. Products are either gel-based or foam-based, and you can cleanse either way. You can pick and choose a product that suits your need. Double cleansing is great if you have the time. Then, you tone. Toning is really important. Your pH balance is slightly acidic at a healthy stage. Cleansers are more alkaline. So, with the toner, you are rebalancing your pH level and getting the skin ready to absorb the treatment that's coming next. What you use to treat will depend on your skin. Do you have mature skin and need a really active product? I recommend people try different things to treat their skin depending on their needs. The most essential step is moisturizer. You want to moisturize and seal in the goodness you just put on your skin. There are thousands of moisturizers, and we have our favorites on our site. During the day, you definitely want to wear sunscreen, and that's the fifth step.
It seems like there has been a retreat from 10-step routines. Do you sense that?
Greene: I keep seeing that more and more. Brands that have introduced 10-step K-beauty routines are also starting to offer simpler routines. It's not necessary to do the full thing all the time. More is not always better. It's really about understanding what your skin's needs are and catering to those needs. I do, however, believe in building a skincare wardrobe so that when your skin does something funky, you have support.
How many units do you bring in from a brand you are launching on Ohlolly?
Namhie: It can be 100 or more. It depends on the shelf life of the product. We have products with limited shelf lives because they don't have preservatives. I wouldn't want to order 500 to start of those products.
How long does it take to onboard a brand?
Greene: It takes about two months at least because we want to think about our marketing strategy. The latest brand Urang is a good example. We tested that brand in August and, maybe after a month or so, we decided we really liked it. So, we talked to the brand about the business end of things, and I started shooting photos and getting the copy together. We have original product descriptions, ingredient lists and brand stories. We write them and shoot everything in-house. It takes time because we don't just bring in a brand's photos, but we like to keep our shots looking consistent. Then, we reach out to our social media partners to get marketing going, and we launch with our newsletter. Urang has been really successful.
Who manages Ohlolly's social media?
Greene: The management is done by me. I do the Instagram, and reach out to Instagrammers we have worked with and collaborate with on giveaways. There's an amazing community of Asian beauty influencers. They are very warm and supportive. Renée [Chow] from Gothamista on YouTube has really propelled our growth. She has extensive knowledge and experience in beauty and skincare in general. We feel grateful to have been featured on her channel.
How has Ohlolly's business been?
Namhie: We were looking at our 2017 numbers and were blown away with the results compared to 2016, when we launched. We have seen huge growth. It was a little over 400%.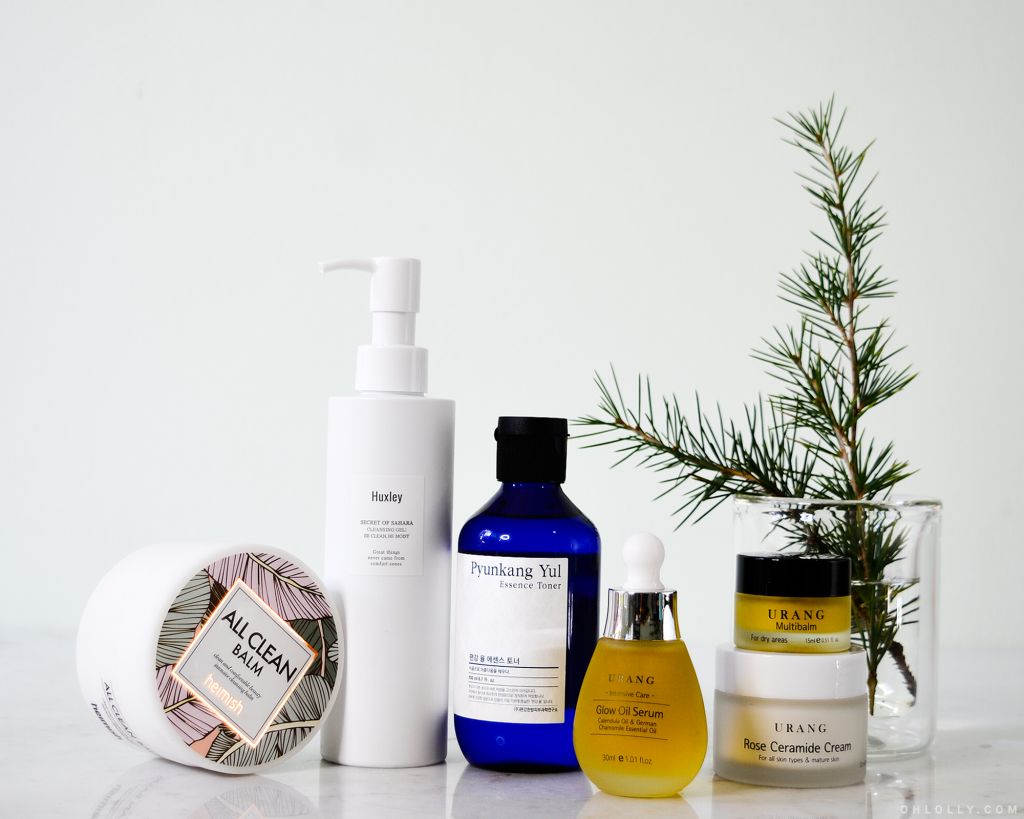 Was there a key change you made at Ohlolly to help it grow?
Greene: The first six months was rough. It was very slow. We were just getting our bearings. When we started talking to influencers, that's when things really started to roll because we gained more visibility. We collaborated with a couple of different influencers on giveaways. We definitely understand the importance of social media.
How was your holiday business?
Greene: We expected it to be large, and it was. We were prepared to sell a lot of our steady bestsellers from Heimish, Cosrx and Pyunkang Yul, and we did.
Namhie: We had a Black Friday offer of 25% off of the site, which was huge for us. That really drove sales. We didn't have promotions for particular products.
What are goals for Ohlolly going forward?
Greene: We want to grow our shop, our community, our YouTube and our Instagram. We have done pop-ups and will see whether we should keep doing them. Having a venue where you can meet us in person can only help, but we don't have much bandwidth to support ongoing pop-ups.
Namhie: We are still new, and the market is really big. We have a lot of growing to do.