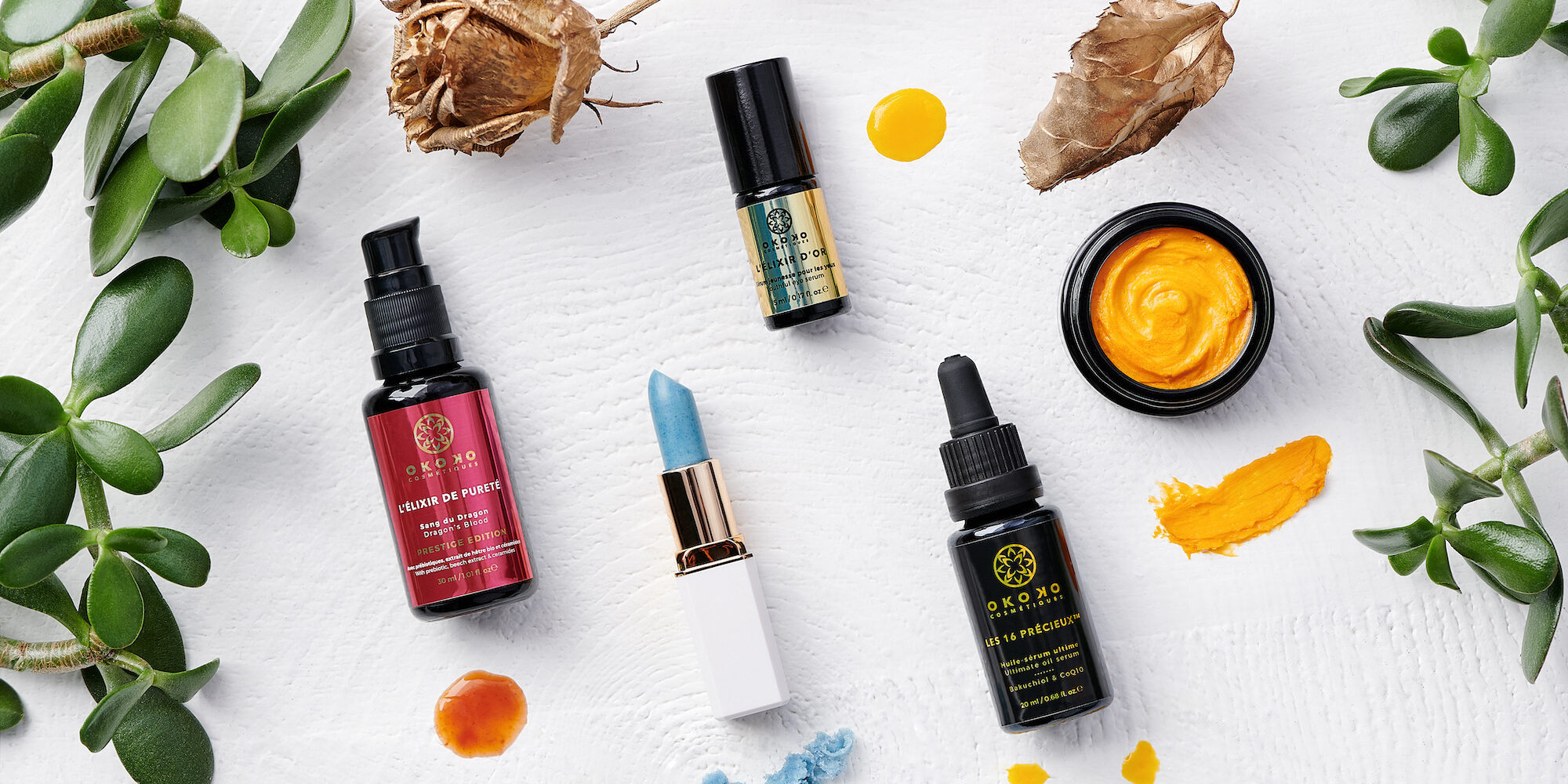 Okoko Cosmétiques Launches On Goop And Opens A Branded Concept Store
Oyéta Kokoroko started her brand Okoko Cosmétiques in 2016 with $30,000 and help from a business mentor. Today, the brand generates seven figures in annual revenues, has a workforce of 10 people, operates a concept store and distributes to Goop. "We've grown so much since my days as a solo-entrepreneur," says Kokoroko. "I think we've done well for a small indie brand that started out with a limited budget."
Okoko launched on Goop in March, becoming among the few Black-owned brands the e-tailer carries in its curated assortment. Kreyol Essence, Bathe Brand and Unsun are Black-owned brands that preceded it in entering Goop's assortment. In July, Beauty Independent reported that, out of roughly 230 beauty and wellness brands available at the e-commerce destination, only around five had Black founders at the helm. But Kokoroko lauds it as one of the few companies that has followed through with a pledge to diversify offerings.
"I give huge props to Goop for doing what they said and actually supporting and investing in my business in a way that's authentic," she says, noting Goop's internal team is diverse. "I love the fact that the values that they promote are not just done for marketing purpose, but it's true because I can see it in their team. I can see it in the fact that they're really trying to bring on more brands that are diverse, and they're not afraid to actually show it. I give them props for that because I find that it's not something done a lot in the industry. And, by doing that, they are also setting an example for other retailers to do the same."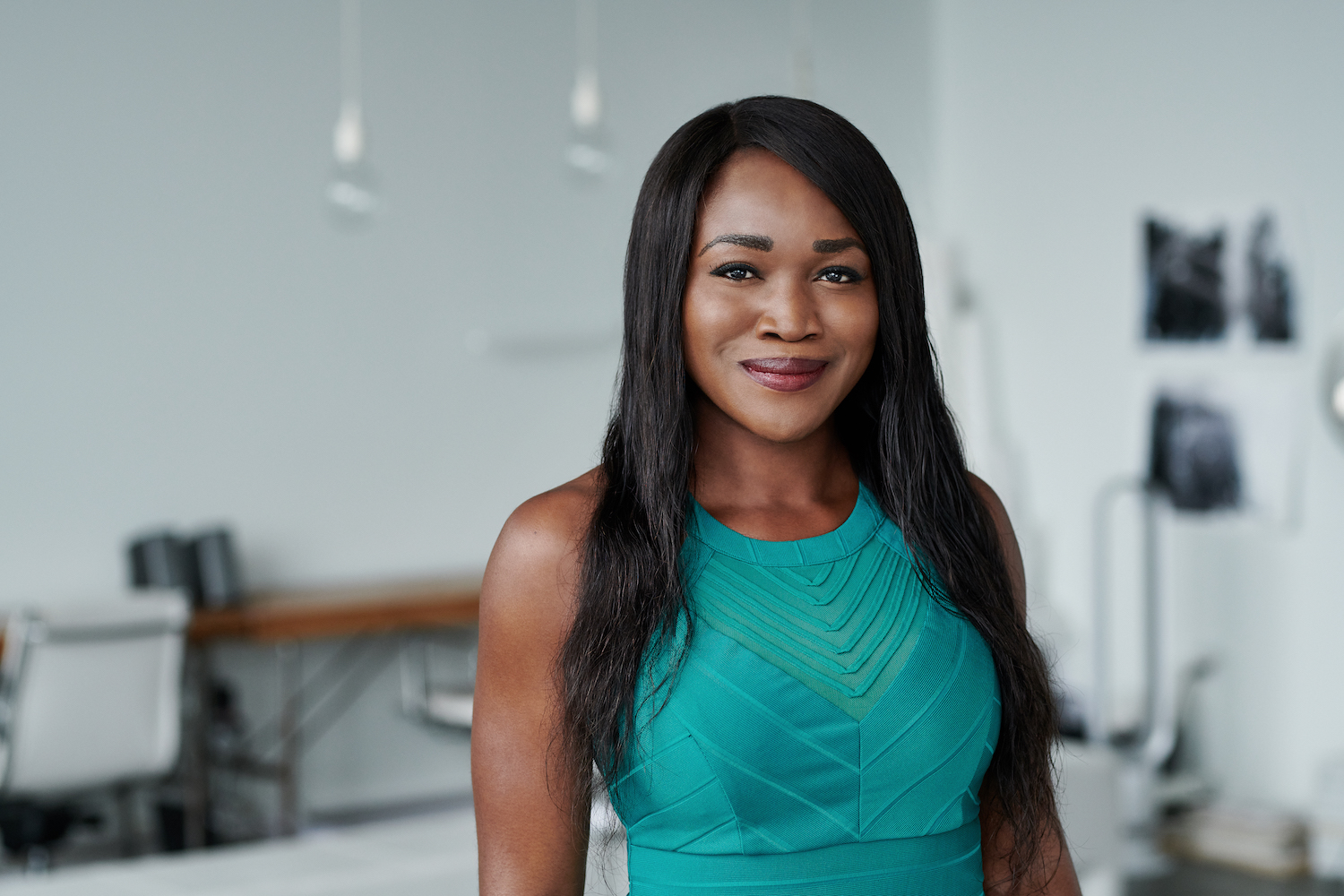 Goop stocks Sublime Balm ($83) and Beauté Majestique Cleanser ($116), two of Okoko's bestselling and award-winning products. Kokoroko thinks the pair were selected because of their unique orange and raspberry colors along with their visibly distinct textures. "There was nothing like it on their website already, so it's a unique appeal," she says. The full Okoko lineup spans 12  products formulated to be "luxurious, high-performance and all-out enchanting," according to Kokoroko. The brand's products meet Goop's clean beauty standards.
Before Okoko arrived at Goop, the brand opened a 1,000-square-foot flagship store in its hometown of Vancouver. It's a member of a burgeoning group of brands eager to connect with customers in person. "The store not only allows our brand to have a stronger presence in the city, but it's also a place where customers can experience the brand," says Kokoroko. "The future of retail is branded concept stores." She brings up Tesla as an example, remarking, "You go there to try the car to see what it feels like and see if you like it. So, that was my approach. It was about the experience more than just going to buy it because I know they can do that online."
Customers can receive personalized consultations from Okoko's trained beauty staff at the store, attend workshops on topics like DIY beauty or simply come to browse and relax. The location stocks supplements, nail polish, wellness teas and additional products from an array of natural brands that complement Okoko. "This personalized, customized experience is what people seek nowadays because it allows you to just do something good for you that makes you feel good in your skin and not just be focused on the negative aspect of what's going on right now with COVID and the health problems," says Kokoroko. "I wanted to create a place that would be positive and about self-care and well-being."
At the beginning of the pandemic, Kokoroko gave her employees at Okoko the option to continue working or apply for government incoms support. "They decided to continue working, so together we strategized on how to do more marketing during COVID so that our sales wouldn't be affected," she says. Okoko decided to increase its Facebook advertising to target customers, and escalate Okoko's audience and brand awareness.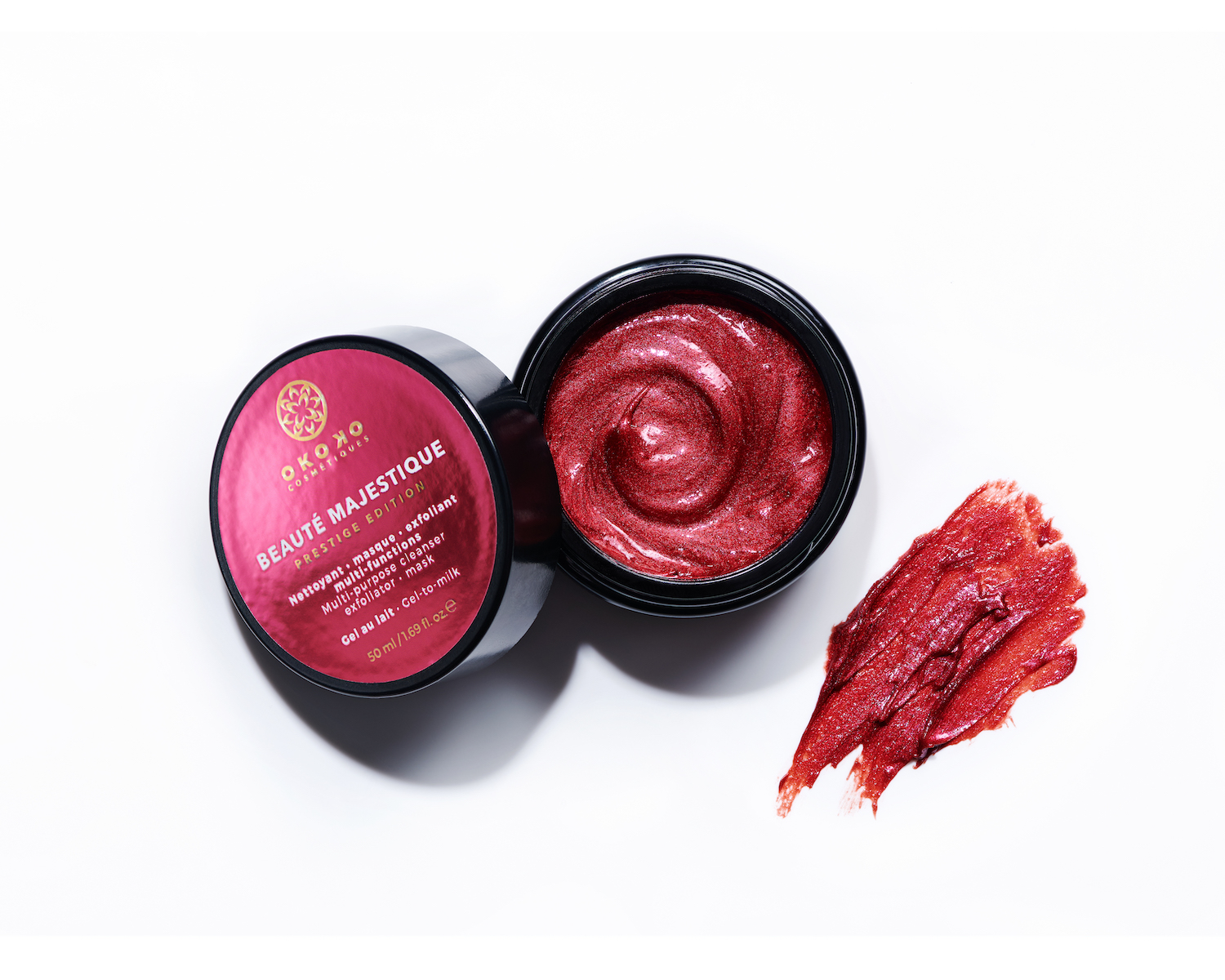 On top of boosting its marketing strategies, Okoko did what it could to cater to its existing retailer partnerships amid the pandemic. Some of its stockists are The Green Jungle Beauty Shop and Fig Face in Canada, Beauty Gallery in Macau and Aurora Beauty in the United States as well as retailers in Germany, France, China and Australia. Kokoroko explains the brand provided "extra products for them to run promotions, which allowed them to have good sales." Okoko introduced new items, too. "I felt like it was good timing to do that because more people were at home on their phone on social media and online shopping a lot more," says Kokoroko. Notable recent releases are Diamant Bleu Cream with niacinamide and blue tansy, Délice Dragon's Blood and Retinol Overnight Mask.
DÉLICE NEW DRAGONS' BLOOD + RETINOL OVERNIGHT MASK
DÉLICE NEW DRAGONS' BLOOD + RETINOL OVERNIGHT MASK
DÉLICE NEW DRAGONS' BLOOD + RETINOL OVERNIGHT MASK
Coming out of the pandemic with her business intact proved to Kokoroko how resilient Okoko is. "Having gone through the challenge of COVID and actually thriving during a time when a lot of businesses had to downsize and close to me was a very powerful thing that really showed me that we've got what it takes," she says. "We were ready as a brand in terms of having enough experience, enough resources, but also a bigger team to be able to deliver to clients such as Goop."
In the short term, Kokoroko aims to enlarge Okoko's stockist network in the U.S. "We're hoping that our partnership with Goop will drive interest for all retailers wanting the brand," she says. Further goals include building out Okoko's team with a sales representative, expanding in new markets, and establishing a mentorship program for beauty entrepreneurs just starting out. She says, "My last five years of running Okoko has taught me a lot and now I want to give back by helping them gain the confidence with their business and by helping them achieve what I have achieved."