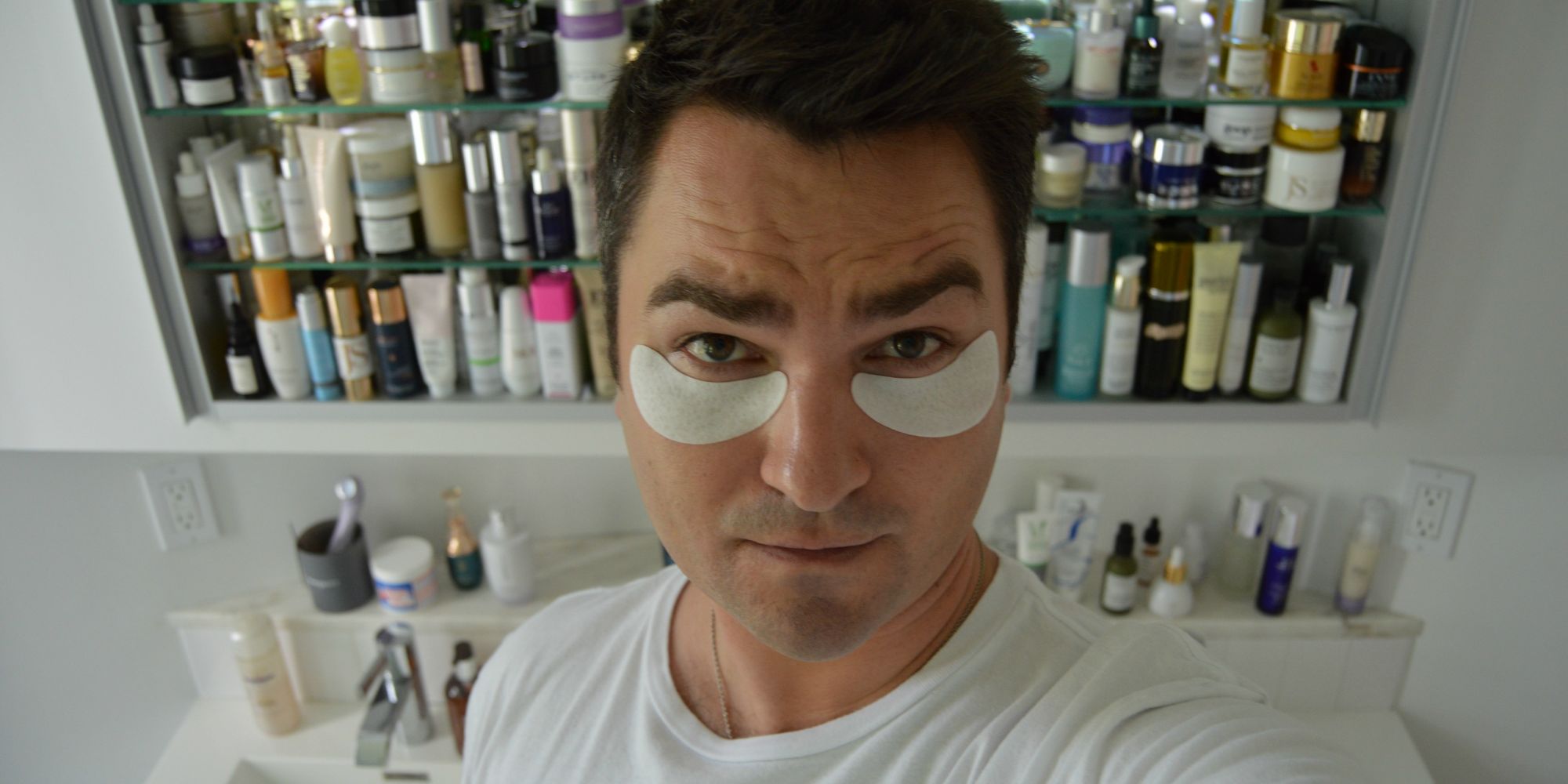 Stunning Product Shots, Simplified Skincare And Serious #Shelfie Envy With OMG Bart
Male influencers such as Manny MUA's Manny Gutierrez, PatrickStarrr's Patrick Simondac and James Charles have shaken up the beauty industry with gloriously full faces of makeup. Skincare has been a secondary occupation of the Y chromosome social media stars. Bart Kaczanowicz, the force behind beauty blog OMG Bart (@omgbart), is breaking that contoured and bold-browed mold. With a focus on masks, serums, eye creams and more slather-worthy goodies, and an idyllic Connecticut farmhouse as a backdrop, Kaczanowicz pairs pristine product pictures with honest reviews and a healthy side of snark. Beauty Independent spoke with him about the importance of blogs, a man's take on multi-step regimens and that time Gwyneth Paltrow inquired after his tomatoes.
Where did you grow up? 
I grew up in a family that put a huge emphasis on travel and learning a foreign language. I was born in Poland and came to the U.S. as an exchange student to high school in Riverside, California in 1997. I went back to Poland in 1998. After a year, I came to N.Y. in 1999. Knowing I am gay and having been in the U.S. before, I saw more of an opportunity to be myself. I started Hunter College a couple of years after that and have been here ever since.
When did you start building your presence online and why?
I realized after I graduated college that I should opt for something I really enjoyed. I worked at Lauder for two years as a temp. I made lots of friends there and went full time at Jo Malone. I assisted a four-person marketing team. I don't believe in burning any bridges. I stayed in touch with a lot of Estée Lauder people. Then, I moved two hours from New York to Connecticut and started my blog. There were more factors than just the move, though. I was in process of applying for my green card and couldn't work. I thought I'd build something while I couldn't work and, hopefully, it would turn into something more.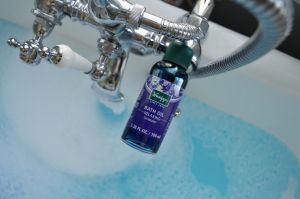 When did you realize you were starting to gain traction?
GlamGlow helped. They reached out to me. This was pre-Lauder acquisition. I was big fan of their face mask. The woman said how much she loved my work and sense of humor. They sent me a new mask before anyone else got it. I posted about it and got 1,000 hits in one day, a lot for me at that time. This was about three years ago, in 2014. Then, Gwyneth Paltrow commented on one of my pictures. Say what you want, I'm a huge Gwyneth Paltrow groupie. I make her slow roasted tomatoes all the time. I made them, took a picture, posted it and tagged her. She asked me how they came out. Then, when Elle Macpherson first launched her green powder Super Elixir, I posted about it while I was in Costa Rica. She commented, saying Costa Rica was her favorite surf spot and told me who to ask for on the beach for surf lessons. We had a full-on conversation. I still don't surf, though.
Who is your audience?
20% male, 80% female. Mostly 17- to 34-years-old, but the 35- to 50-year-old age group is a very close second. They are mostly from the U.S., but a lot from the U.K., Canada, Australia and Mexico, too. A lot of them are enthusiasts or are trying to become influencers themselves. In my Instagram Stories, so many people ask live questions, even from the U.K. Everyone always wants product recommendations and to know what products I use. I get a lot of direct messages, too.
What do you think of social media as a business?
Things are definitely changing and not for the better. The timeline algorithm that Instagram uses now makes it harder to grow an audience. I don't make videos, but I hear from other bloggers it's the same on YouTube, too.  I like posting blogs. I post two to three times a week. I recently read a post from British blogger London Beauty Queen about influencers moving away from their blogs and how that's a mistake. I agree. Blogs have longevity.
Is there anything happening now in the beauty influencer business you wish wasn't happening?
Videos. Video content is supposed to be the the future. But people just flip through these
clips with blasting music, hand gestures and no words. They are so unrelatable. Give me a good quote over a video anytime.
How do you like to work with brands? What rate do you charge them?
It's really a touchy subject. I appreciate when brands are realistic when they reach out. Some write, "We'd love to send you this new shaving oil in return for an honest review." I'm pretty sure you're sitting behind a desk with a direct deposit paycheck. The markup in beauty is crazy. I'm going to slave away for half a day for a product that cost you $4 to make? I will charge $250 for a one-off post, but a one-shot deal doesn't really work. I like to propose an informal ambassadorship. I was paid $3,000 for a half day. This included an in-store event, a blog post, Instagram Stories and Facebook Live. This was for a brand I really believe in. I keep raving about them now, even without pay.
In terms of brand partnerships, what are some that have worked the best and why?
Having known Kneipp since I was a child in Poland, it was great to see their expansion into the U.S., opening up their own stores. I was really excited to work on something I've believed in for years. That's one of my biggest highlights. I also enjoy contributing blog posts for brands who want that male point of view on products that are not just for men. I've done that for 100% Pure and Goldfaden. Sometimes I get to meet the people behind the brands, which is great. I've become good friends with Lisa Goldfaden. She visits me in Connecticut.
Tell me more about the male point of view.
The male point of view to me is to simplify your routine without skipping steps. No lumberjack lingo is needed. Something that drives me crazy: 14 products. There is something really exotic about Korean multi-step skincare, but that's too much. I believe in cleanse, exfoliate, eye cream and moisturizer. People also like that, as a guy who is not a makeup artist, I can still talk to you about glycolic acid or vitamin C, and how to use products without looking like you have oil all over your face.
What do you think brands don't get about working with influencers?
Everybody wants everything for nothing. Brands can have really high expectations. This happens with indie brands that were created by one person. They create their dream product because they couldn't find it out there. We're all supposed to fall in love with it, but you have to realize that product may not be somebody else's dream. Sometimes things just aren't a good fit. I like when brands take the time to follow me for a while and then reach out because they think I would like a product. African Botanics is one of my biggest supporters. They make such quality products. Even though they are more expensive, I don't mind posting that, if you want clean products and can afford it, invest in these products, they are worth it. If I use affiliate links, it's also good for me because the products are pricier.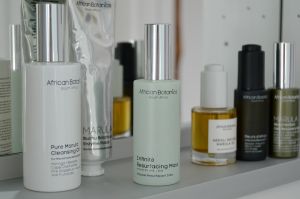 What do you think of affiliate programs?
I am a fan. It's very easy to do. Brands should offer higher percentages, though. I use them mostly on the blog and sparingly in my Instagram Stories. To set up a story with links, it's a lot of work hopping between apps. I should probably do it more. But a lot of people have links in every single Instagram Story. People with huge followings, every single post is an ad. I unfollowed a lot of these people. I fast forward through commercials on DVR for a reason.
Do you still work full-time outside of your work as an influencer?
I am blogging full time. It's a struggle. It's not full-time income yet.
How have you been evolving your content?
My content has evolved as my interests grew. I don't have these backgrounds or props I use for shots. I only take pictures in daytime with natural light. My aesthetic has definitely evolved. It's become more buttoned up and sharpened. My writing has evolved also. When I read my first blog posts, I cringe. I tightened up my writing, but I still keep it light. We're not curing cancer. I strongly believe that my embracing a rather bold and image-centric environment has a lot to do with the support of my husband. I will never forget when he asked me, "What do you really feel passionate about?"  Having grown up in a traditional society, the concept of writing about beauty could not have felt any more out of place. Fifteen years later, I continue to get the same encouragement from Steve and, if there is ever a formula I am not over the moon about, he's always intrigued to try some grooming newness.
What digital platforms do you concentrate on and why?
My blog and Instagram. I probably spend a little more time on Instagram. When I do a blog post, I'll do a shout-out on Instagram and get instant traffic to the blog. I really enjoy when brands do see it as a relationship, a two-way street. Now, I'll be quoted in brands' newsletters or even mentioned in magazines. That really helps me grow.
What's typical for you in terms of volume of posts weekly?
I post twice a week on my blog. I post daily on Instagram, sometimes more. I hate feeling like I need to post a pic. We [influencers] all have saved pictures in our phone we are waiting to post, so sometimes I'll post one of those.
Can you tell me about the process of creating a post?
I need very little sleep. I sleep about five to six hours. I wake up at 5 a.m. every day, 6 to 10 a.m. is my peak time to work. It takes me three hours to write a blog post, then another hour to take pictures, then another hour to get it up there, cropping, editing, etc. For Instagram, if I like a picture it can take under a half-hour to post it. It's either instant or can take hours. My Instagram is a blend of pics taken with my phone and with the camera I use for my blog.
So you also use a camera?
Yes, for my blog posts. Brands have even asked me for pictures I've taken to use in their newsletters.
"Brands can have really high expectations. This happens with indie brands that were created by one person. They create their dream product because they couldn't find it out there. We're all supposed to fall in love with it, but you have to realize that product may not be somebody else's dream. Sometimes things just aren't a good fit."
What are some of your favorite beauty brands and products and why?
I love African Botanics Marula Oil. It's definitely a desert island product. Also, the Goldfaden Bright Eyes Eye Cream. Another U.K. product that's not well known here is Emma Hardie's Moringa Cleansing Balm. It has neroli and moringa. It's is the most amazing cleansing balm. I also like small brands people are not aware of like Jordan Samuel Skin, especially his Hydrate Serum. He's passion-driven and one of the nicest people. I also really like Biologique Recherche P50 Toner and Connecticut-based Kat Burki is really great, too.
Are there any beauty trends you see that are on the rise? Any you'd like to go away?
I am big fan of eco-luxe products. Clean formulas that are also luxurious. Go away? Again, layering skincare to the extreme. Putting so much stuff on the face. People will say, "My pores are so clogged." Well, what do you expect? There's no need for it. People think they need another serum. They don't. 
What are some short-term goals and long-term goals for you in terms of growing your business, career and OMG Bart?
I really enjoy contributing to magazines. I'd like to branch out to more contributing roles in the future. The ultimate dream would be to collaborate with a brand on a capsule collection or even a single SKU.