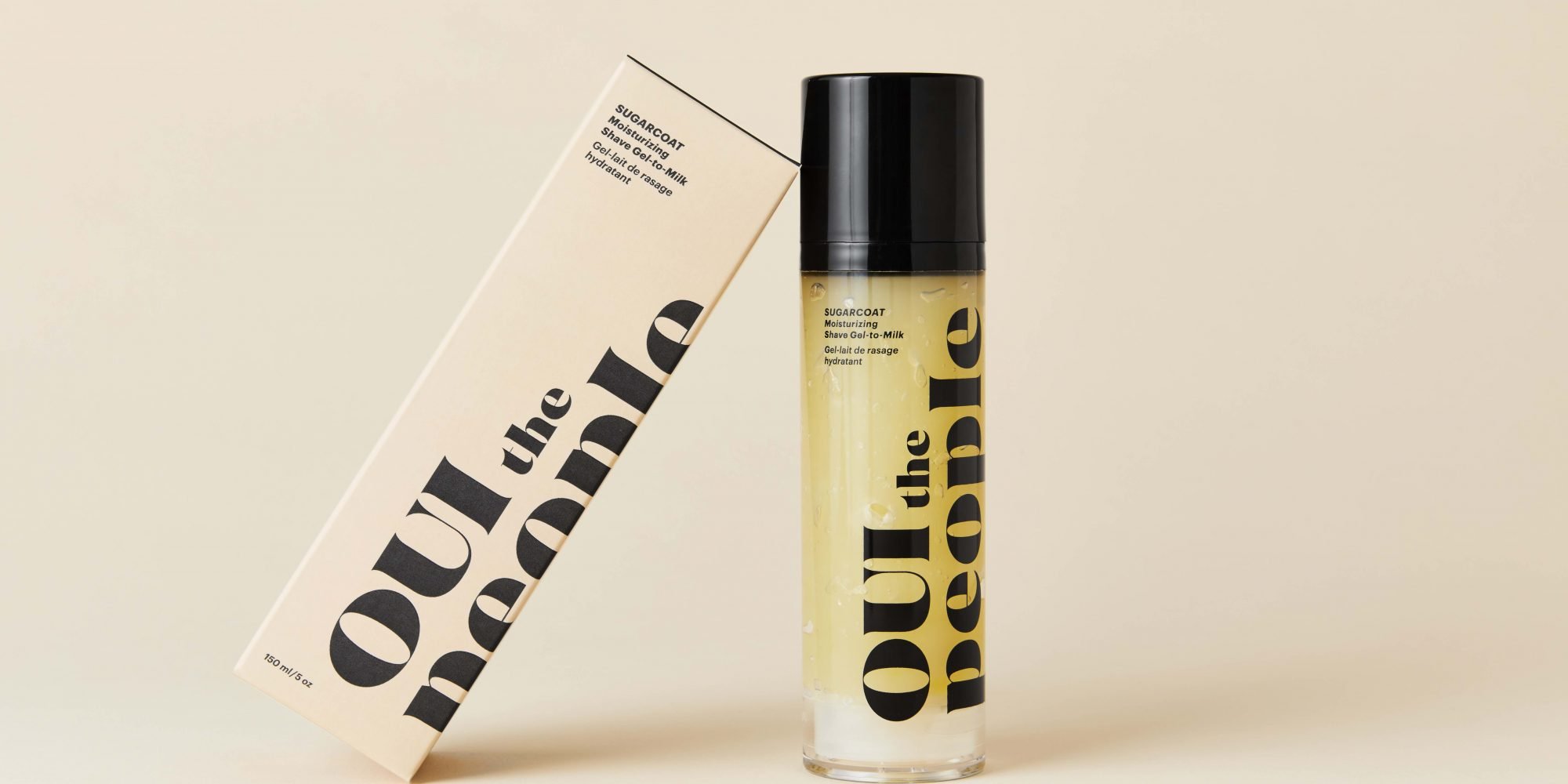 Why Oui Shave Has Become Oui The People
Oui the People founder Karen Young has been gathering intel about her company's customers since it launched in 2015 as a direct-to-consumer shaving specialist, but it wasn't until 2018 that she decided to delve deeper into their product needs and preferences with phone calls, emails and direct messages via social media. Young says, "I really wanted to know who they were, where they were coming from, what their lives were like, and what were some of the challenges that they were facing with their skin."
What Young discovered from the deep dive was different from what she expected. Her brand's customer base wasn't narrow in the least. Its customers are from a vast array of ethnic backgrounds and span the gender spectrum from non-binary individuals to cisgender women with a distaste for the usual order of the beauty business. "They felt like we weren't shoving this feminine perspective down their throats," says Young. "We were just talking about building the best brand that we possibly could and offering the most efficacious shaving experience." With a trove of information at her disposal, she set out on a rebrand to speak to the customers she'd learned about.
Young began with messaging. She changed her brand's name from Oui Shave to Oui the People to lean into its gender neutrality. Young views the updated name as a "super powerful statement." She says, "Beauty is so personal and intimate, especially starting off with a razor. It just feels like, when you reach for something, it shouldn't shun you or make you feel less than. It shouldn't make you feel like it wasn't built for you. It should feel like a very welcoming and open experience."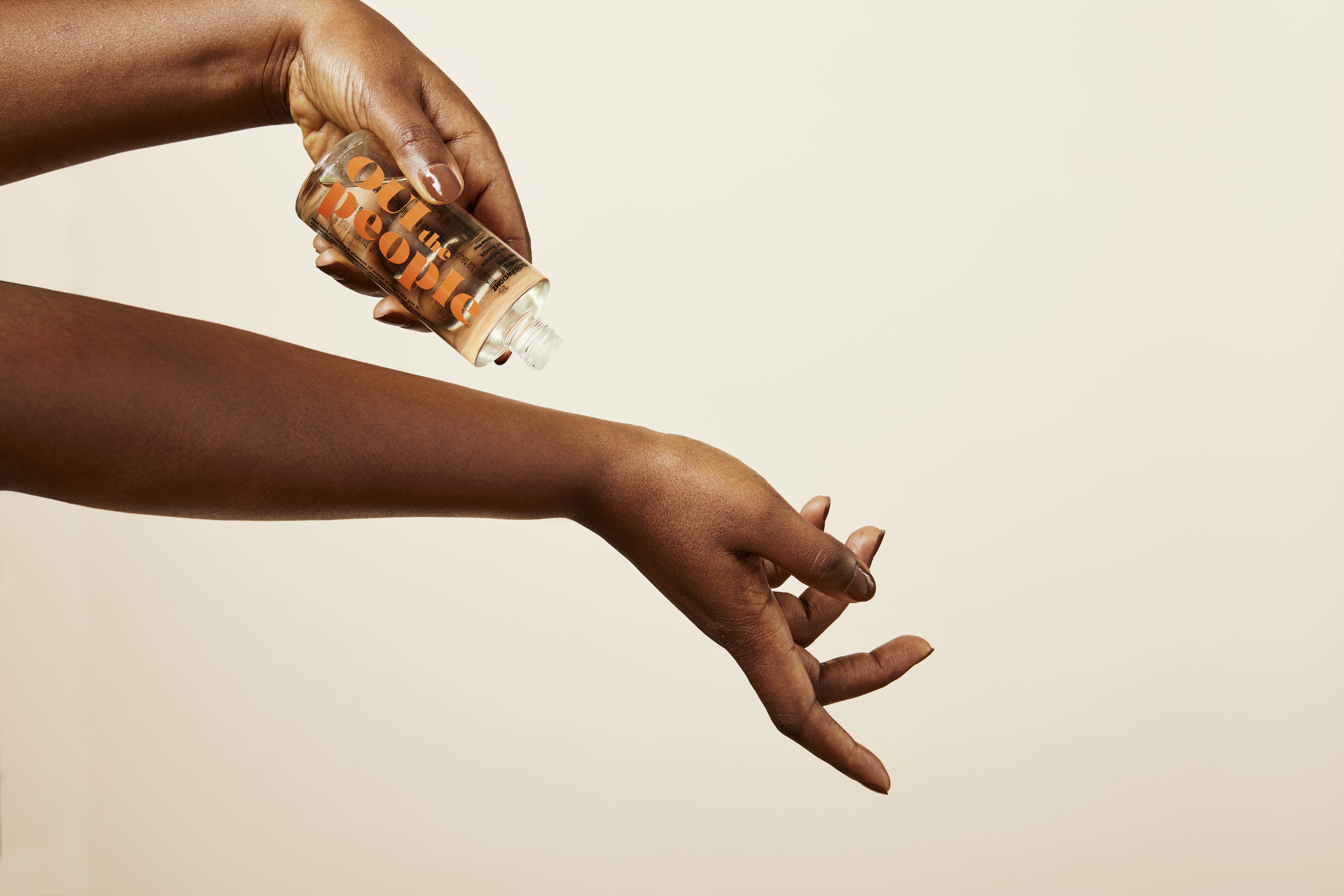 The language employed by Oui the People intentionally doesn't alienate or shame consumers. Young says it's "challenging the dated terms around beauty branding like 'flawless,' 'perfecting' and 'anti-aging' as well as the notion that women are any less without the use of products." She points out Oui the People's objective is to sell quality products that customers can pick up—or not—without the weight of expectation. The brand has assembled a customer advisory board to keep it in check, and continually supply advice on products and packaging.
Repackaging was the next phase of the brand renovation. It has shifted from marble print packaging with minimalistic gold lettering to large black and red print on clear bottles or peachy tan secondary boxes. The new look is intended to demand attention. Young explains, "Women are wanting to be heard and to be seen, and they're now responsible for building products that work well. How do we as a brand make sure that that's reflected in even the visuals of our products? So, we were like, 'Let's get big and bold.'" She declines to disclose the amount of money invested in the rebrand.
"When you reach for something, it shouldn't shun you or make you feel less than."
Young considered sustainability in her packaging choices. Oui the People's body oil is housed in a glass bottle that can be reused and recycled, and its bikini sheet masks are constructed from bio-cellulose material that's designed to biodegrade within six weeks of being discarded. "[Our customers] are making sure that we hold up our end of the bargain when it comes to sustainability, so it's not something that we can shirk at all," says Young. "We're thinking through all of our products as we launch them." Waste reduction, in fact, has been at the heart of her business from day one. Its signature single-blade safety razors last much longer than typical disposable plastic razors available at big-box stores.
Oui the People's revamp comes as the field of women's shaving startups has grown increasingly competitive. Procter & Gamble recently announced it's acquiring Billie, and Harry's, which was purchased by Edgewell last year for nearly $1.4 billion, introduced the women's concept Flamingo in 2018. Young is confident there's room for an emerging brand to take on larger players. "Those brands have helped to set the market for us, especially with their existence in the past six months," she says. "It's been helpful for us to have a larger conversation that there is an opportunity there for us, and it doesn't necessarily have to be one or two companies."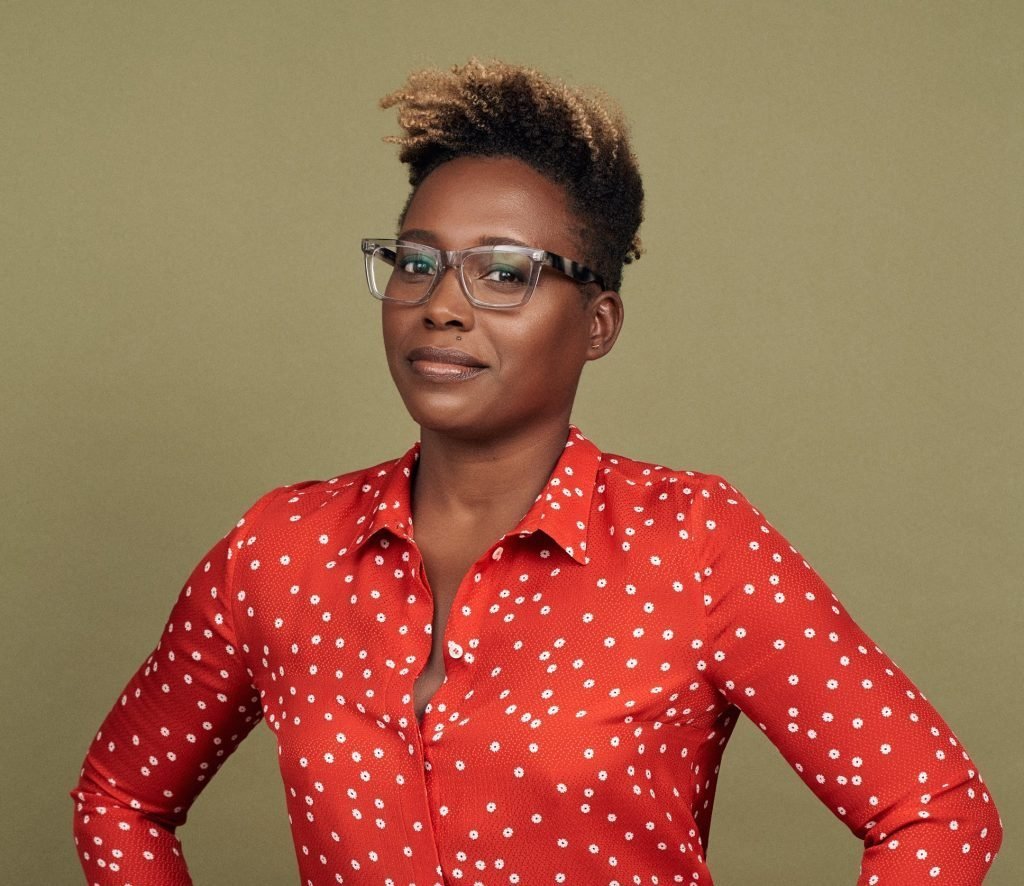 Oui the People is in the luxury tier of the women's shaving segment. Its rose gold single-blade safety razor is $67.50. Blade refills are $11, and the brand recommends blades be changed every five to seven shaves. Customers can buy razors from Billie and Flamingo for $9. Young realizes Oui the People's premium pricing isn't for all consumers. "But we know that there is a component of customers who want the efficacy of the products, want to know that it is incredibly made in a fair environment where the people are paid fair wages," she says. "And, in our case, it's beyond even that, it's made by the foremost crafts people in the world."
Still, Oui the People hopes to expand its audience with a razor at a slightly lower retail price due to be released soon. Although the razor will be less expensive, Young emphasizes it won't skimp on quality. "We almost think about our products like your Apple phone," she says. "How do we take our customers feedback, think about the elements and just continue to make it the absolute best?'"