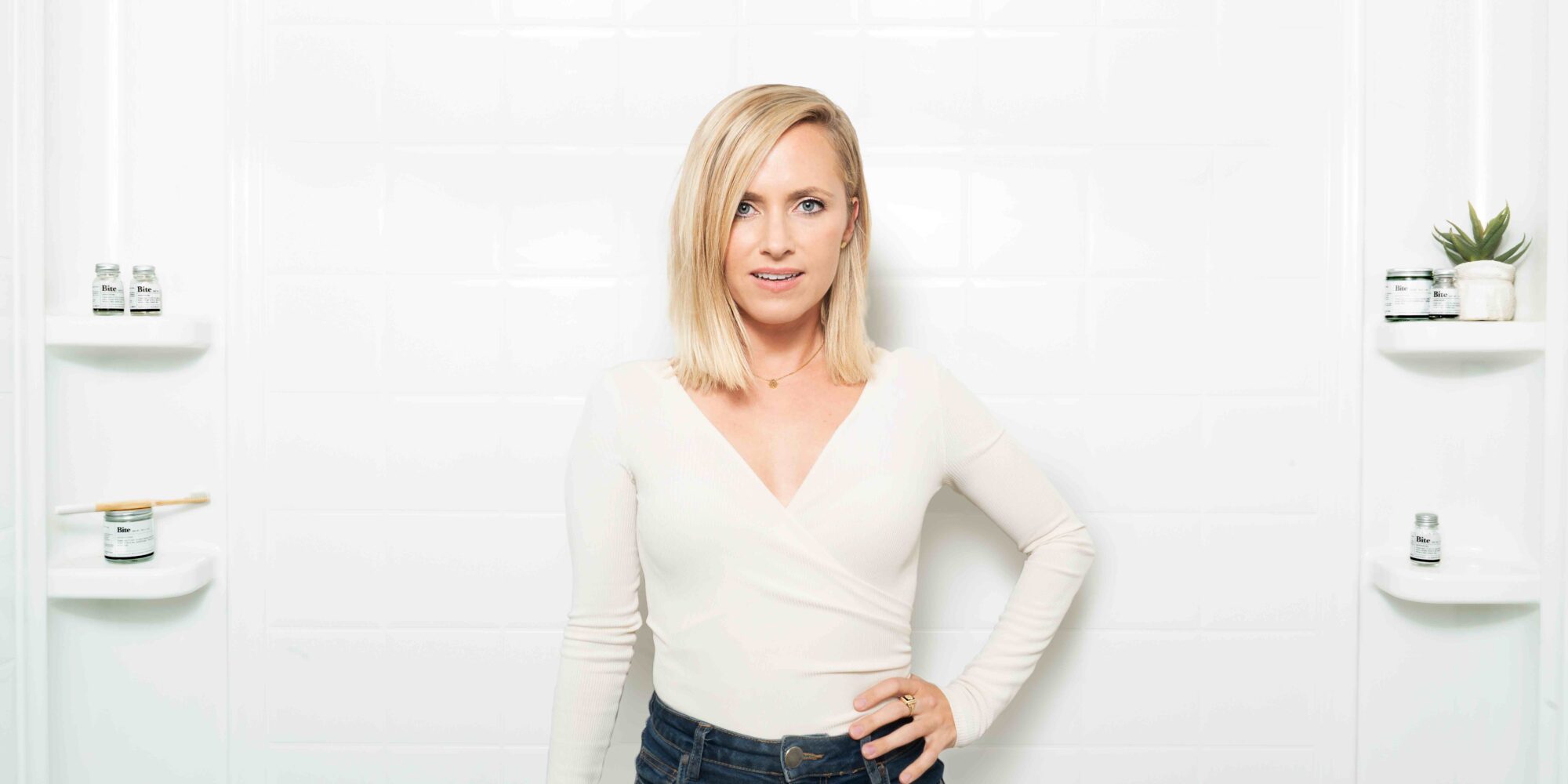 How Personal Care Brand Bite Is Making Refills A Major Business Driver
Millions of people have viewed Women's Health's 2018 Facebook video showing Lindsay McCormick, CEO and founder of Bite, chew toothpaste before brushing her teeth. For probably the overwhelming majority of those people, the activity seemed a bit strange. But McCormick has a practice of turning activities that seem a bit strange into the driving forces behind her brand, all to help protect the planet. In addition to convincing customers to bite Bite's toothpaste tablets that are housed in glass jars rather than plastic tubes, she's getting customers to refill them and her brand's deodorant.
Bite's subscription model, enacted by it early on along with refillable pouches of its toothpaste tablets, is integral to its refill strategy. "Now that I have a business that's growing and thriving, I realize how incredible and valuable having subscription is," says McCormick. "Having a subscription base of people who love your product and want to show up every four months and add on more products to their subscription has really allowed us to weather storms that others who didn't have that wouldn't have been able to make it through."
Bite, which rejected two offers on "Shark Tank" last year, including one from Mark Cuban for 15% of the company for $325,000, has bootstrapped its way to $25 million in sales in less than three years. Beauty Independent talked to McCormick, formerly a producer on HGTV's "HouseHunters," about initially building Bite while maintaining her full-time job, steering clear of external investment so far, diversifying marketing tactics in the wake of Apple's iOS 14 update and the best advice she's been given about running an entrepreneurial brand.
What led to the launch of Bite?
I was working as a TV producer and was on a plane every other week. I was going though those little toothpaste tubes, and it felt incredibly wasteful. So, I was looking for alternatives, but everything was packaged in plastic or had ingredients I didn't want to use. That was the beginning of a long-term obsession with oral care and toothpaste.
I talked to dentists and oral hygienists, and I came up with a tablet formula that I was pressing out in a machine in my living room. I was selling it on Etsy, and I figured my TV producer friends might want to use it. We ended up having a video go viral on Facebook in 2018. That really launched the company.
Now, we have the tablets, mouthwash, a bamboo toothbrush, floss and the first-ever 100% plastic-free whitening gel. Our most recent product is the first-ever plastic-free deodorant with compostable refills. It has a metal case, and you put the paper refill in the case. You can compost the paper refill afterward, and keep refilling it over and over again.
How did the viral video happen?
It was totally unexpected. Women's Health was featuring women-run businesses that were trying to do good in the world. They asked me to send some iPhone videos of myself talking about my company. If you look at the video, I hardly have makeup on. My hair was a mess. It was 6 am, and I was leaving for my TV job in 20 minutes.
A few weeks later, I was sitting at home, and my phone started going crazy. I thought our site had gotten hacked. The video was going totally viral. I went from $6,000 in sales my first year to $200,000 in sales within the first few days the video went up. People have obviously been passionate about conserving the planet for a really long time, but, in 2018, it was more at the beginning of the plastic problem conversation, and it was the right video at the right time with the right product.
Your tablets require people to make a behavior change. What do you think it takes to get people to make a behavior change?
It's actually something that they really advise against in business. I think that, if I had a business and I didn't approach it as an advocate, I wouldn't have thought it was possible. Asking people to change their toothpaste habits is an enormous burden on the company trying to change them.
It was about explaining the problem and offering a solution that didn't feel like a compromise. What was really important to me from the very beginning was making sure that my toothpaste tasted and felt as good as regular toothpaste, just didn't have the plastic waste. A lot of companies at the time relied on sustainability and didn't actually have a product that people wanted to use. You felt like you were compromising.
You turned down offers on "Shark Tank." What is your take on external investment?
We are all about sustainability and not just being sustainable for the planet, but also growing a sustainable business. Sometimes, when companies take money, they are pressured or even forced into growing at an unsustainable pace. I want to be able to make very thoughtful products, grow the way that we want to grow and be able to do things that might not seem like the right business move at the time.
When we went palm oil-free, it totally disrupted our supply chain and killed our margin at the time, but I knew it was the right thing to do, and I didn't have to justify it to anyone. We were rewarded by our customers because, within a few months, our sales doubled because we were, at the time, the only toothpaste tablet that was palm oil-free. I am able to make choices that I feel are best for the planet and our customers without having a growth-at-all-costs mentality.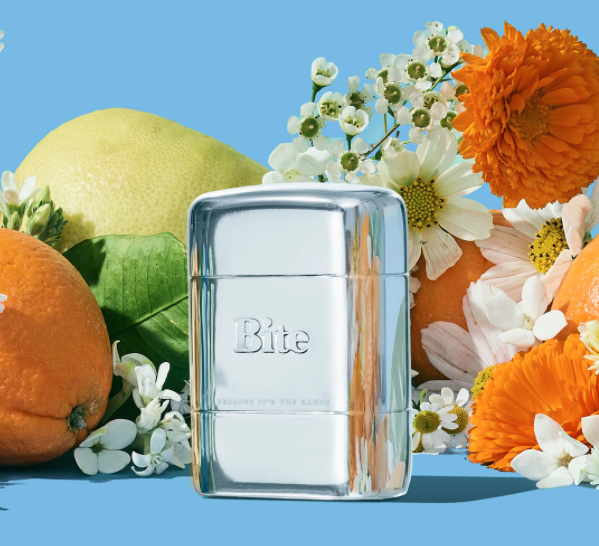 What does sustainable growth look like to you?
For us, it means that we never sacrifice our mission or our product line for the sake of the bottom line. We are growing anywhere from 150% to 200% a year. So, we are growing rapidly and, as a small business, we should be growing rapidly, but we throttle our growth because we are guided by the questions: Is this the best choice we are making for the long term? Is this the best product we can be putting out for our customers?
Right now, in DTC and beauty, there are a lot of brands just shoving money into Facebook ads and trying to grow as big as they possibly can at the expense of the long term of their company. We have always been profitable. We have never turned the company upside down and thrown money into sales and marketing, and hope that it works out. That's not how we are doing things.
You kept your full-time job at the start of Bite and believe that was a good move. Why?
I was so thankful to be able to build Bite while I had a full-time job. It was an enormous amount of work. I worked my full-time job from 9 in the morning to 7 at night, and I worked on Bite from 7 to 2 a.m. Then, I would wake up and do it all over again. It really taught me the work ethic that is needed at the beginning of a company. Your life really does go out of balance. Now, I'm finding some balance, but I think that work ethic was really helpful, and I was able to build Bite because I had a full-time job at the beginning.
I was able to feed myself and pay myself from my day job. I didn't feel pressure to take any shortcuts or do anything shortsighted. Whenever I have friends or people who want advice and say, "I really want to quit my full-time job," I say, "It's really good to see your full-time job as an investment in your company, and the work ethic of balancing those two jobs is what you are going to need for your business in the first few years anyway."
Do people actually refill your deodorant?
Yes. Our deodorant is subscription-only. When you want to buy deodorant, you sign up for a subscription. You can opt out or cancel at any time, but, if you like it, we are going to send you a refill in another four months.
I'm fully aware that less people will buy it because it's a subscription because sometimes they want something one-off, but the problem with offering it one-off, which might boost sales, is that, if you don't think to reorder, you are going to go and buy a plastic deodorant, and maybe we will fall off the radar. The metal case that took time and resources to make is now shoved to the back of a drawer.
Subscription is the best way to do it for the planet and the longevity of our brand. There's a lot of education. We have explained why we do it that way. It's the same way for our toothpaste. We have small trial bottles, but we have a subscription component, and it's a set-it-and-forget-it thing. We want to make sustainability easy. As we come out with more products and custom componentry, it will be the same. It should be an opt-out instead of an opt-in when it comes to the refills.
If I was venture-backed and I had to show certain revenues or growth, then you might want to press the easy button, get as many people to buy it as possible and, if they subscribe cool or if they don't, that's fine. Then, we would have a bunch of cases out there, and they wouldn't necessarily be getting refilled. This is the best shot at having them be refilled.
What's your approach to product development?
Even before Bite, I was living a low-waste lifestyle and buying only vegan products. When I'm in my bathroom, I'm thinking of every single thing. That's how we came up with the deodorant. I had been using the kind of deodorant that comes in a glass jar in a paste, and I didn't like that. Then, I was using the cardboard tubes, and they would get super soggy half way through, and I couldn't get the lid on anymore.
When I talked to friends, that was happening to them, too. I knew I could work on that and solve it. Those of us who work at Bite use these products every day, and we are finding problems that are real in our lives and trying to figure out how to solve them.
How many products will Bite release next year?
There are major supply chain issues, so we will see how that is going to go. We are hoping to release two to three new products. New products could be as innovative as our deodorant, which has custom componentry on both ends. The refill and the metal case are custom, plus the formula is custom. So, that was quite involved, but we could have something simple like our toothbrush. We have things that take a lot to make and things that are easier to do.
How has the oral care space changed since you started Bite?
It has changed so much. The conversation is really starting to revolve around sustainability in a real way. Since we started, there are now a bunch of different toothpaste tablets on the market and a bunch of the big companies have entered the space. It shows that people care, and there is a market there. We are all working for the same thing: Trying to get toothpaste tubes out of landfills. I think there is enough room for everyone. It's going to take user-friendly sustainable alternatives to get us out of the mess we are in.
Where do you think the sustainability conservation is heading?
We are definitely pushing refill instead of recycling. Of course, also recycle, but it's about opting for refills as opposed to just hoping that something is going to get recycled. I would say ingredient sustainability has come on the radar of people more, whether it's going palm oil-free or sourcing sustainable ingredients or being able to trace ingredients. That's all become a focus of conversation.
We are in the process of becoming a B Corp and tracking things so we know where we are getting things from and why. We are finally getting certifications such as from the Orangutan Alliance. We didn't have the process in place to get that all done before. Now, we do, which is an exciting result of growth.
How have you thought about traditional retail?
We haven't really thought about traditional retail as part of our business yet. I think it's something that is interesting, but, for us, it's so important to me to have that direct relationship with our customer. Because we are primarily a subscription business, being able to have them click on our website and ship to them has been really important to us.
What I would hope for is that, as customers get more and more familiar with refills and refill systems, they will become the norm, in which case I would feel way more comfortable selling in stores. Even for me, if I'm not on subscription, I forget to get refills. Hopefully, by the time we are considering retail, refills will be commonplace, where you just go and pick up your refill from whatever store, and it's normal.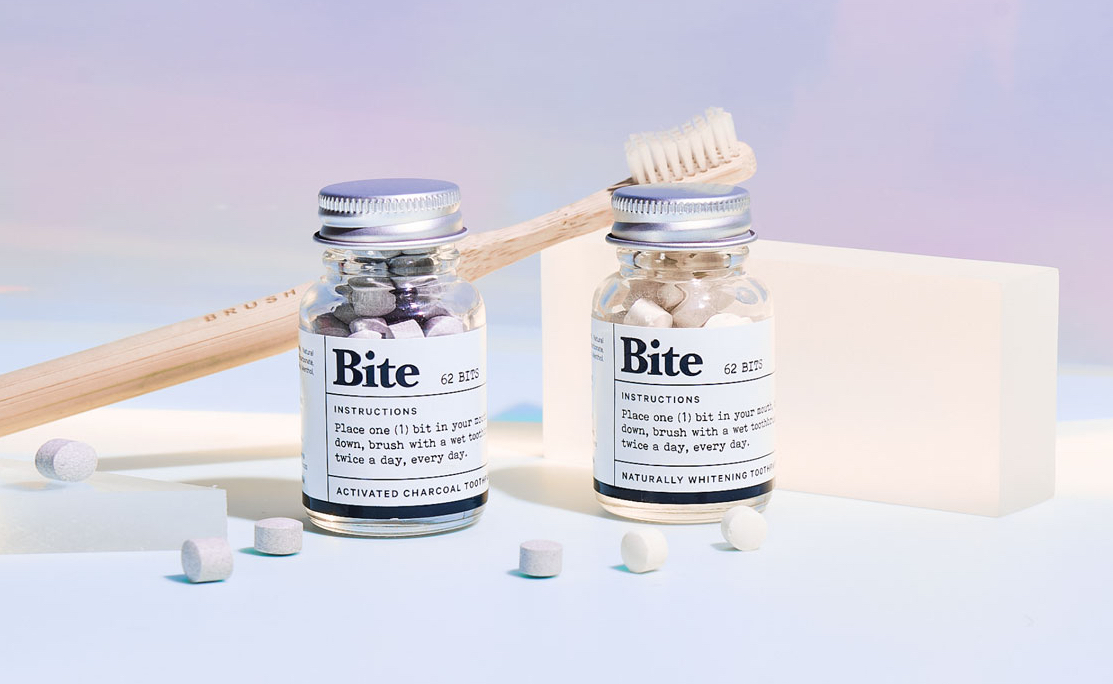 What's been a challenge to your business?
The whole industry was rocked by iOS 14. It's a good thing for customer privacy. I'm supportive of the changes that are being made, but it makes it really hard to advertise on Facebook the way it used to be. We haven't been as impacted as much as other business because we are a subscription business and already weren't shoving all of our money there anyway, but it did impact us.
We have diversified like every business. We are on Facebook, but we are also on TikTok, we are doing podcasts and influencer things. There's no secret sauce. We are doing all the things that other brands are also doing.
A lot of times founders are scared of advertising channels that don't have clear attribution because the way they did it through Facebook, you could literally see how many sales you were getting from different ads. A lot of time founders I meet with don't want to do TikTok or podcasts because they can't see the attribution.
For me, I feel the opportunity is always where the muddy water is because, as soon as the water clears and it's obvious to see the attribution, then all the bigger companies enter. So, go where the muddy water is because that's where the opportunities are.
What's the best advice a fellow founder has given you?
Stay focused, and don't chase after all these different things that come to you. As your business grows, there will be more and more opportunities. The most important thing to do is to say no to most of them. That would be the most helpful piece of advice that I have gotten.
Is there a supplier that you work with that you wouldn't be able to execute your brand without?
We have the best manufacturers. That's something that I wish we could talk about more. As a brand, you don't want to tell everybody your manufacturers because of competitive advantages. Our deodorant manufacturer runs off solar power. Our tablet manufacturer is right up the street here in LA, and we have a very close relationship.
There's a huge human component between brands and manufacturers that I feel we don't get to talk about because we want to keep those connections quiet, but our customers would be like, "Oh, that is really cool." It's businesses supporting other businesses. In our case, many of them are small businesses as well doing really cool things.
I understand why, especially as a small business, you are always straddling the line of wanting to be as transparent as possible and not wanting to lay out stuff that you have worked on for years for any competitor to grab and do. We have straight up had our manufacturers tell us that they have had other companies send them our tablets to reverse-engineer. That's why we have wanted to keep a great relationship with our manufacturers, but, unfortunately, have to be a little quiet about them.
What's the long-term vision for Bite?
Long term, it's about how do we have plastic-free refillable solutions to our everyday routines? So, we will continue to make plastic-free refillable products for our daily routines.