Irish Makeup Brand Sculpted By Aimee's Sales Are Soaring Amid The Pandemic
When Sculpted By Aimee founder Aimee Connelly enthuses, "I love tax and accounting," it's almost hard to believe. But the Irish makeup artist graduated with honors from University College with a degree in international commerce and French, a distinction that gives her unusual passion some credence.
Before delving into her story further, Connolly pleads for forgiveness from Dublin's makeup shoppers who paved the way for her to become a beauty entrepreneur. "From the age of 16, for two years when I was at school, I worked on Saturdays at the Benefit counter and, then, in Urban Decay, and I actually I often say I apologize to those who had their makeup applied when I started," she laughs. "God knows how they looked when they left the counter because I hadn't been to college and was learning on the job.  Although I do have to say in my defense, which is not really a defense, is that trends were so different back then like people used to ask me for concealer on their lips, and I would do what they asked! But it was the best learning experience ever."
Clearly, Connolly has vastly improved her cosmetics application skills. She's become a sought-after makeup artist and is the force behind Sculpted by Aimee, a makeup brand that launched in 2016 with two products—a small contouring palette and a double-ended brush—and has since expanded to 50 stockkeeping units. In addition, she spearheads a makeup academy that trains 300 accredited makeup artists a year both in person and online.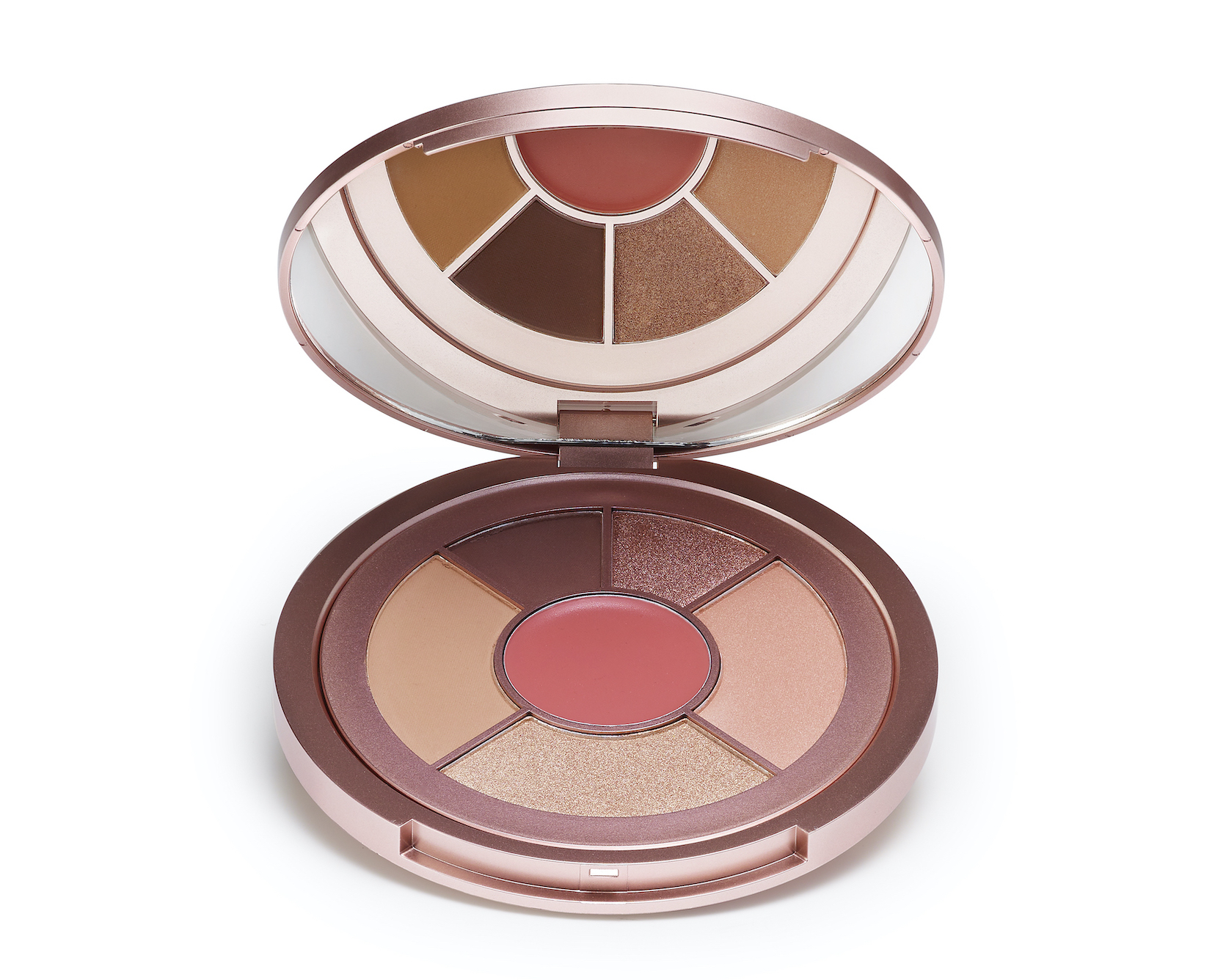 Despite the pandemic's crushing effect on the makeup business, Sculpted By Aimee sold 250,000 units last year. The brand is available in 400 stores and debuted exclusively in the United Kingdom on Boots' website in August of last year. Connolly reports Sculpted By Aimee's sales and profits surged 300% from 2019 to 2020. She attributes the brand's rise to its affordable luxury positioning.
"In Ireland, we'd often be pitched as the more affordable Charlotte Tilbury option and, not that I'm saying that that's true, but, obviously, it is a massive compliment to even be pitched besides a global name like that," says Connolly. Sculpted By Aimee's Full Face Edit is priced at 32 pounds ($44), and the equivalent from Charlotte Tilbury is $69. Sculpted By Aimee's Lip Duos are twofer liners and lipsticks each at priced at 17 ($23). Charlotte Tilbury charges $34 for a lipstick alone. Customers swear the two brands' pigmentation, texture and quality are comparable.
"I wanted to create illusion-based products with multifunctional aspects."
So, how did an international commerce student with a penchant for French and cosmetics end up running a makeup company that's been profitable from the get-go? Her professional background in the beauty industry was a major factor. "I worked at MAC during my first year at university, where I really learned so much," says Connolly. "We had customers coming in asking, 'I'm looking for a bronzer,' and I'm saying, 'Well, we have these 57 options here,' and they naturally found it confusing,"
With Sculpted By Aimee, Connolly strove to make cosmetics straightforward for those not toiling behind the makeup counter. She says, "I wanted to simplify it all and decided I wanted to create illusion-based products with multifunctional aspects, and skincare such as hyaluronic acid and a strong SPF and, now with Instagram, I want to people to be confident to be filter-free."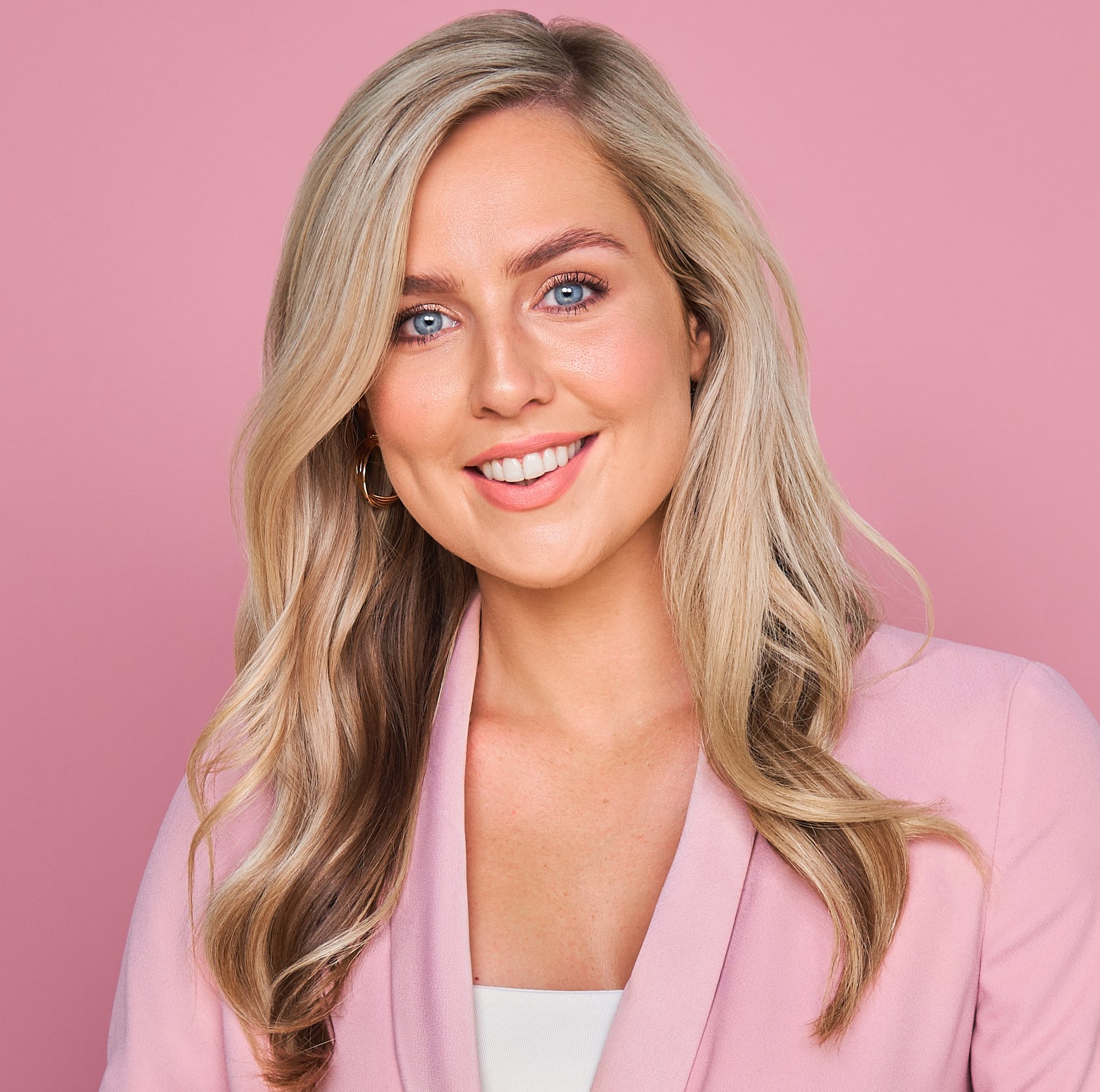 Social media played a large role in Connolly's freelance makeup artist career taking off. Speaking of Facebook, she says, "I started my own makeup page before it was the thing to do. So, it really had a lot of organic traction, and it was the sculpted cheeks that people loved, so that's why I gave the brand that name."
Connolly's entrepreneurial leap began with her makeup academy. A year after it opened, she introduced Sculpted By Aimee's initial two products. Connolly didn't roll out the brand casually. She questioned herself constantly about whether the world needed another makeup brand.
"When I'm developing a product, I always ask myself like, 'Why would I purchase this over another global player?"
"What I absolutely think, even when you look at the sheer volume of the players at the moment, it is very evident that there's room for everybody," says Connolly. "And, as beauty obsessives, we love variety, we love newness, we love trends, but, when I'm developing a product, I always ask myself like, 'Why would I purchase this over another global player that has chosen dominance in the market?'"
On top of being sold via Boots' e-commerce platform in the U.K., Sculpted By Aimee is at Boots in Ireland. In the country, it's also carried by pharmacies, and the brand's presence at pharmacies has been valuable for its sales volume while department stores were forced to shutter locations due to lockdowns.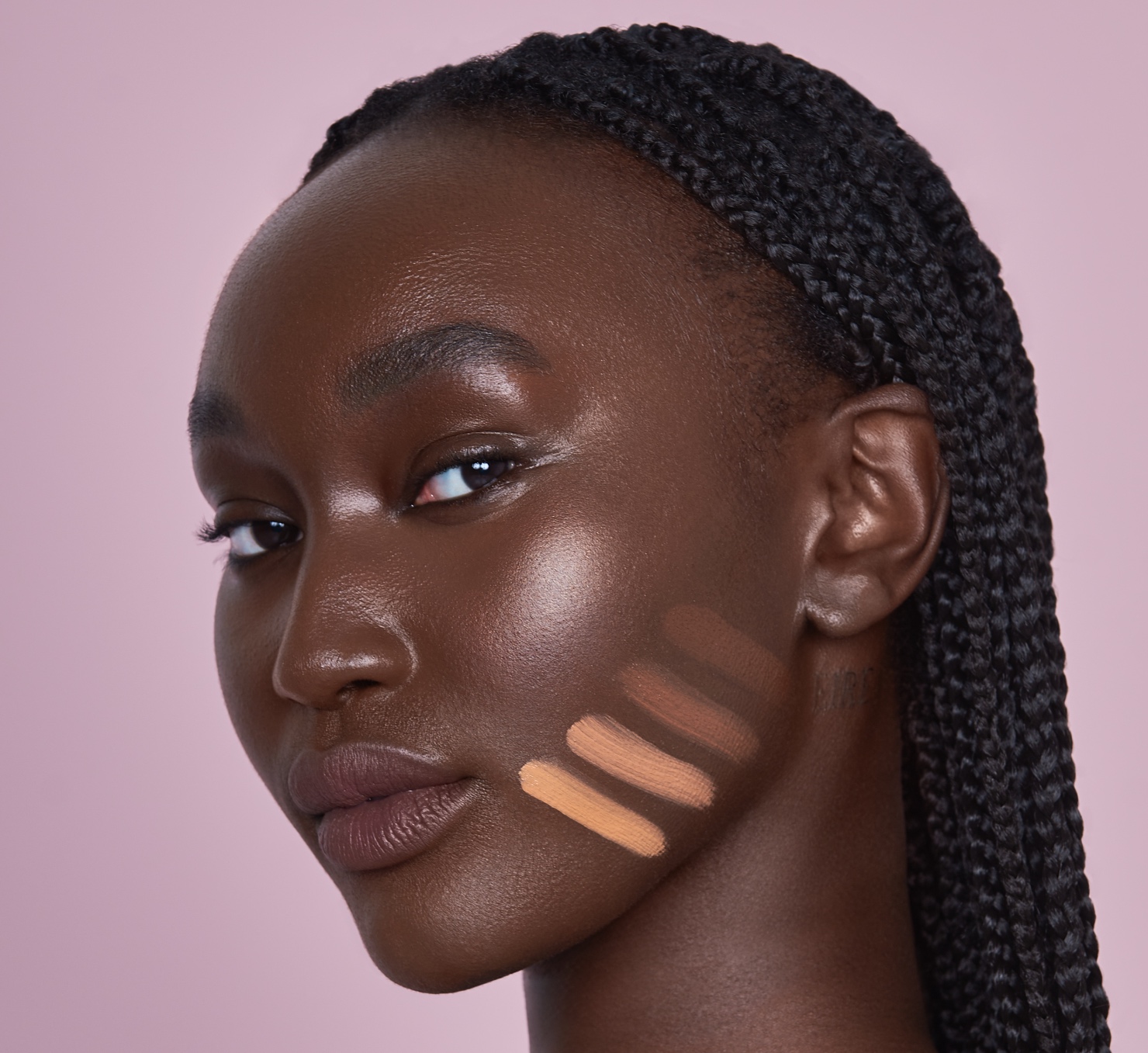 Self-funded Sculpted By Aimee wasn't a smash hit right away. "It was very slow for the first 18 months and, then, it catapulted, and I've no regrets about that because I got to know every side of the business," says Connolly. Today, Sculpted By Aimee is supported by a team of 11 employees she's hoping to grow to 15 by 2022.
Connolly points to her choice of degree as instrumental in Sculpted By Aimee's success. She says, "They do say that, when you've spent four years talking about business and the business mindset and ethos, it does subconsciously affect you and makes you more intuitive aspects of how to create maybe a business model, financing approach, and it helped a lot in terms of the strategy."
There's one challenge that Connolly's business erudition can't solve: "Mascara!" she exclaims.  "It's nearly turned me gray.  I mean, we will get there, but, oh sweet Jesus, it has nearly broken me. Foundation is difficult, but the problem with mascara is that it's so specific to the user. I have never been able to satisfy my team 100%, but we will get there."