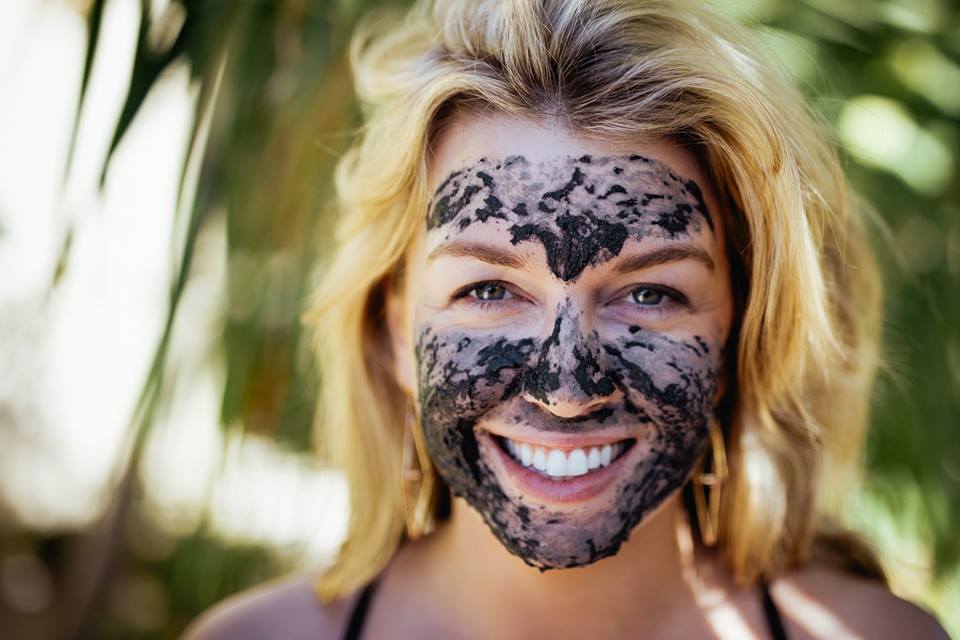 Samudra Squad Could Teach Taylor Swift's Squad A Few Lessons In Badassery
Social media influencers and celebrities aren't the be-all and end-all for beauty spokespeople. Samudra Skin & Sea picked its brand ambassadors based on their fearlessness rather than Instagram followers or IMDB credits.
Together, the four ambassadors – Josie Iselin, nature photographer and author, Anna Douglas, co-founder of Renew + Restore retreats and yoga teacher, Marcela Avila Lopez, surfer and founder of swimwear brand Lunamar for the Planet, and Erika Bergman, submarine pilot and co-founder of girls underwater robot camp GEECs – constitute an audacious Samudra Squad. They're not supermodels, but they're certainly role models.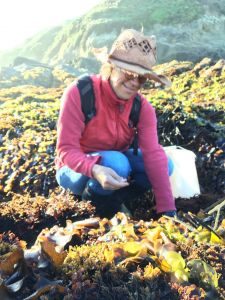 "I kept hearing from everyone, 'You have to have influencers talking about your product.' I thought, 'That's great, but we need to do it in a way that makes sense for us.' I wanted to take the influencer to the next level. I didn't want it to be just a pretty girl holding a product. We are really about people making an impact and, if they like our products, great," says Shilpi Chhotray, founder of Samudra and senior communications officer at The Story of Stuff Project. "The Samudra Squad features women who are doing bad-ass things for our world."
Iselin never dreamt of becoming a cover girl. She barely wears makeup, spends much of her time sailing, hiking and combing beaches for stones, shells, ocean flora and other natural treasures she captures using a flatbed scanner, and, at 55-years-old, isn't a millennial gal pal of Gigi Hadid and Kendall Jenner. She bonded with Chhotray over seaweed, the signature ingredient in Samudra's products, not due to an agent's arrangement.
"I never really related to publications or beauty brands. I usually turn skincare marketing right off. I tend to think something is overhyped or marketed to a much richer clientele than me. Value is hugely important to me," says Iselin. "Shilpi brings a depth of knowledge and an incredible ethos to her products. I love being able to promote something wholeheartedly. I can't be superficial, and I think that's true of many of the women Shilpi is connected to. We are outsiders, if you don't mind a little pun. I've never done this before in my life."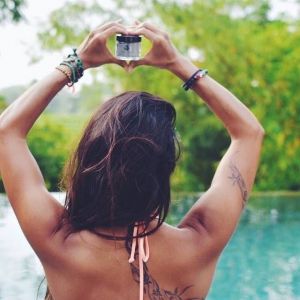 Chhotray selected Iselin, Douglas, Bergman and Avila Lopez as members of the Samudra Squad because she admired their work, but also because she could get behind it. Iselin's seaweed art is being incorporated into Samudra's packaging and the brand is involved with Douglas's retreats. The ambassadors also create content tied to the brand, and Samudra supplies them with skincare.
"We wanted to figure out ways to support what they are doing through our channels. We have such similar passions," says Chhotray. "If they have interesting things going on, we share that." She isn't shy about Samudra Squad members being good for business as well as humanity. "A few of them have strong social media followings and, if they incorporate a discount code, I see a direct relationship [to sales]," says Chhotray. "Others don't have as much of a social media following, but they provide lots of credibility for our audience."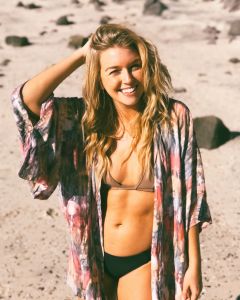 If the chutzpah of the Samudra Squad members fuels sales, Douglas is on board. She believes the brand is leading the beauty business to a better place. "It is important to set a realistic standard for girls to attempt to emulate. It is so tragic that our media portrays beauty currently in the way of Botox, lip injections, butt injections…You name it, it's out there. We should be encouraging women that age is beautiful, that looking different makes you unique, and it is that uniqueness that sets you apart in the most beautiful way," says Douglas. "Samudra's message teaches us that beauty is in what you create, not what you look like, and that smart and driven women are beautiful."