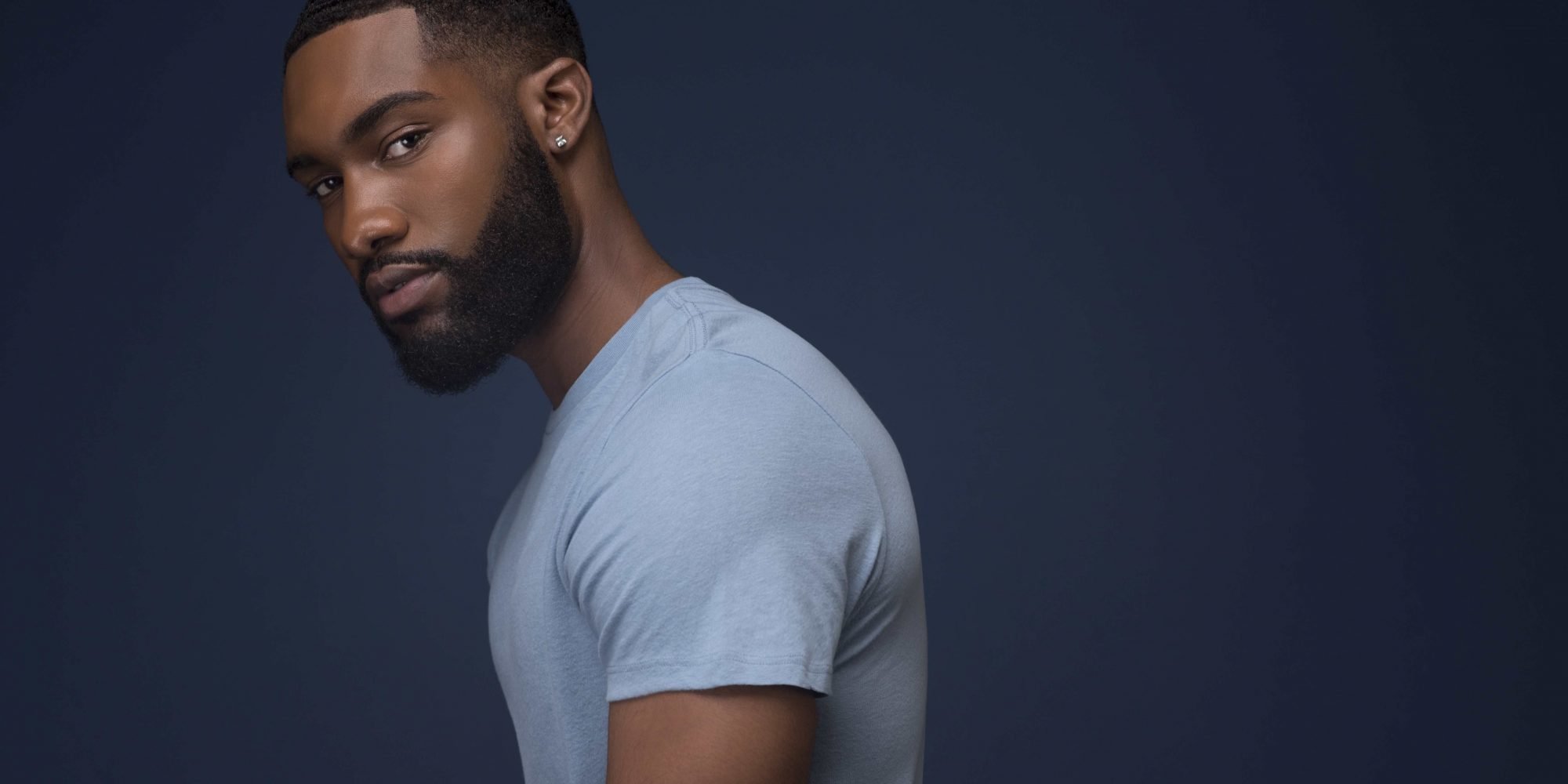 Scotch Porter Set To Launch At Target Stores To Help Men Around The Country Tend To Their Beards
Beards have ventured far beyond Brooklyn.
Men's grooming and skincare startup Scotch Porter is taking its beard care across the country to nearly 500 Target locations. Starting Sunday, the brand that's primarily been available via direct-to-consumer distribution will be selling seven items at the retailer spanning the beard as well as skincare categories: Beard Wash, Beard Serum, Beard Conditioner, Beard Balm, Restoring Face Wash, Moisture Defend Face Lotion and Exfoliating Face Scrub.
"One of Target's big initiatives has been focusing on serving underserved consumers. Our brand is built on being inclusive and cross-cultural. It's in our DNA," says Scotch Porter CEO and founder Calvin Quallis. "Because it's in the DNA of our brand, we know how to talk to these customers and know what they're looking for, and that's the benefit we bring to Target."
Scotch Porter's clientele is certainly a diverse bunch. Quallis shares about 40% of its customers are Caucasian, and the rest are largely African American, Asian American and Hispanic. They are mostly aged 25 to 45 years old. Customers have purchased more than 1 million units of Scotch Porter's products in its almost five years in existence, and the brand has delivered orders to 87 countries. Around 80% of the brand's business has been through its digital channel, 15% through Amazon, and the remainder through boutiques and barbershops in the United States, Canada and the United Kingdom.
Scotch Porter's multicultural audience isn't its only appealing attribute. The brand is poised to ride growth in the men's market—globally, men's personal care is expected to accelerate at a compound annual growth rate of 5.4% to hit $166 billion by 2022, according to Allied Market Research—and interest in clean formulations, not to mention respond to men's persistent retreat from habitual shaving. Scotch Porter leaves sulfates, silicones, petroleum, parabens, mineral oil, animal-derived ingredients and synthetic colors out of its products, and puts in kale protein, biotin liposomes and pomegranate enzymes.
"Our brand is built on being inclusive and cross-cultural. It's in our DNA."
Speaking of beard care, Quallis says it's a category "some folks thought would slow down and that it was a fad. We are learning now that it's not a fad. With the way that workplaces are now being more laid back, guys feel comfortable growing out their facial hair and growing out facial hair requires maintenance. It's a great category for us to grow at retailers like Target and others." Scotch Porter has plans to broaden its reach in the mass retail channel and is set to enter another major retailer this year. Quallis didn't specify the retailer.
The brand's relevance to important movements in the beauty and grooming segments has been a boon to its revenues. Last year, they jumped roughly 100% from the prior year. This year, Quallis projects Scotch Porter's sales will experience a higher spike. Two years ago, the brand raised what he describes as a "very, very small" round of funding. Currently, it's raising a series A round that will pull in a substantially greater amount. Quallis declined to specify the amount the brand aims to attract. Scotch Porter has eight people on staff and anticipates hiring for five to six positions this year.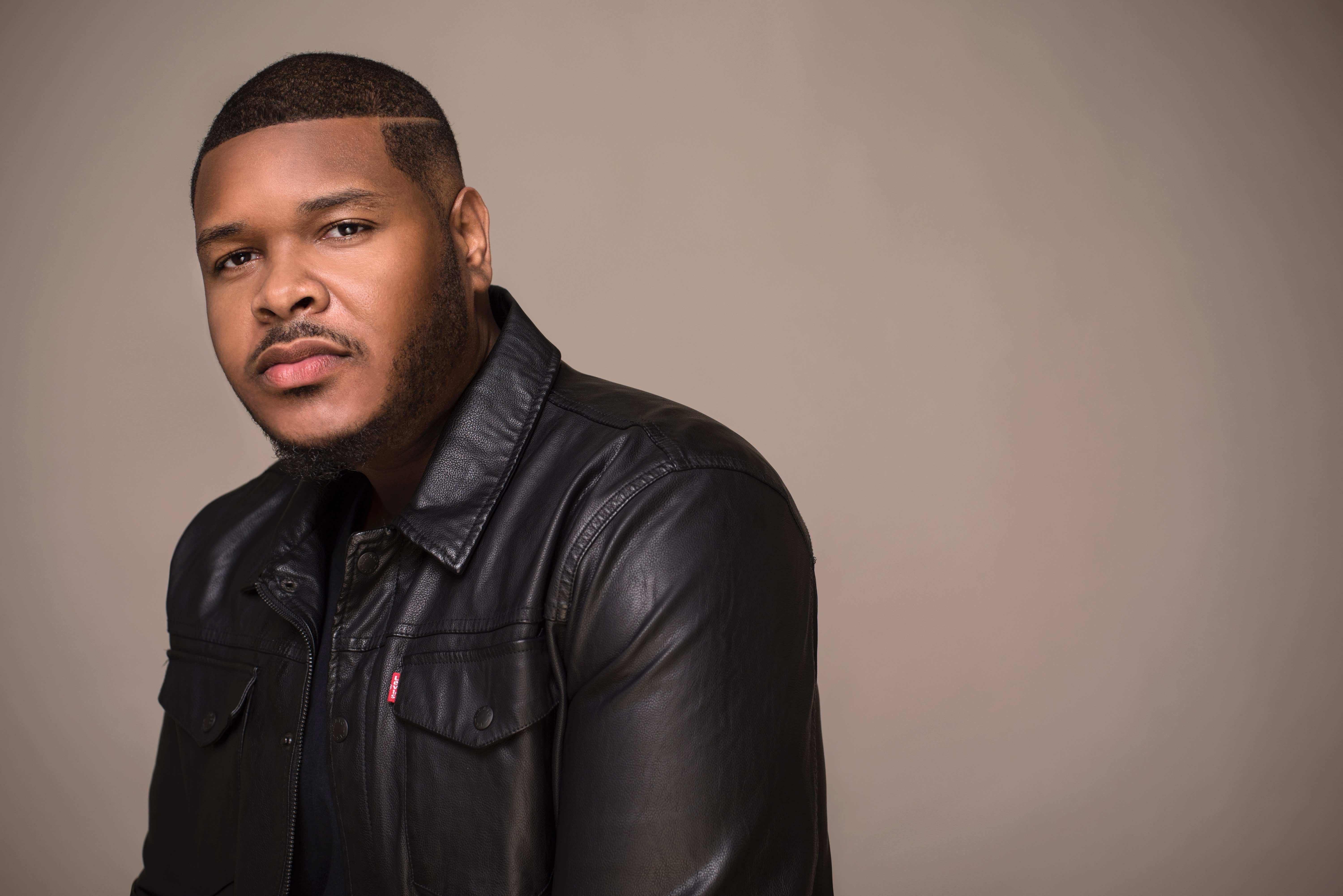 Quallis's personal and professional history is interwoven with the haircare industry. Growing up, his mother owned D&G Beauty and Barbershop in the Long Island, N.Y., town Brentwood, and he worked there with his brother during the evenings and on weekends. He enjoyed seeing people who had walked in sullen perk up when they received fresh haircuts. Later, during times he felt disappointed in his design agency and market research jobs, he'd pop into barbershops for haircuts to lift his mood. Eventually, he decided to open a barbershop to lift the moods of others and, in 2012, he established Center Stage Cuts in Newark.
To satisfy the needs of Center Stage Cuts' customers, Quallis introduced Scotch Porter with a beard balm and hair balm in 2015. He named the brand for one of his favorite drinks, scotch, and one of his favorite singers, Gregory Porter. In its first year, it surpassed $1 million in sales. With Scotch Porter showing promise, Quallis left his day job in market research and closed Center Stage Cuts to concentrate on advancing the brand. Last year, Scotch Porter participated in the Target Takeoff accelerator program.
"Men with textured hair haven't had access to products that they feel are for them."
Before his brand's participation in Target Takeoff, Quallis had been considering tweaking its pricing, formulas and packaging to suit mass retail and clean trends, and address consumer feedback. The accelerator program helped convinced him updates were critical. Scotch Porter removed specific ingredients such as phenoxyethanol that have increasingly been frowned upon in the clean arena, changed packaging that wasn't met with widespread approval (conditioner jars were shifted to tubes, for instance), switched to a streamlined look with navy blue and clear containers, and lowered prices. Its price range has gone to $5.99 to $19.99 from $5.99 to $38 previously.
Scotch Porter has expanded its assortment with a haircare collection that isn't part of its initial push into Target. The haircare collection priced from $11.99 to $19.99 contains Hydrating Hair Wash, Nourish & Repair Hair Conditioner, Moisture Rich Leave-In Hair Conditioner, Smoothing Hair Balm and Smooth & Shine Hair Serum. "Men with textured hair haven't had access to products that they feel are for them," says Quallis. "We wanted to create something that they felt was for them that dealt with the issues they have related to scalp health and moisturization." He adds that men are experimenting with a variety of hairstyles today such as buzz and tapered cuts, fades, man buns and natural waves, and Scotch Porter encourages their experimentation with healthy, multipurpose products.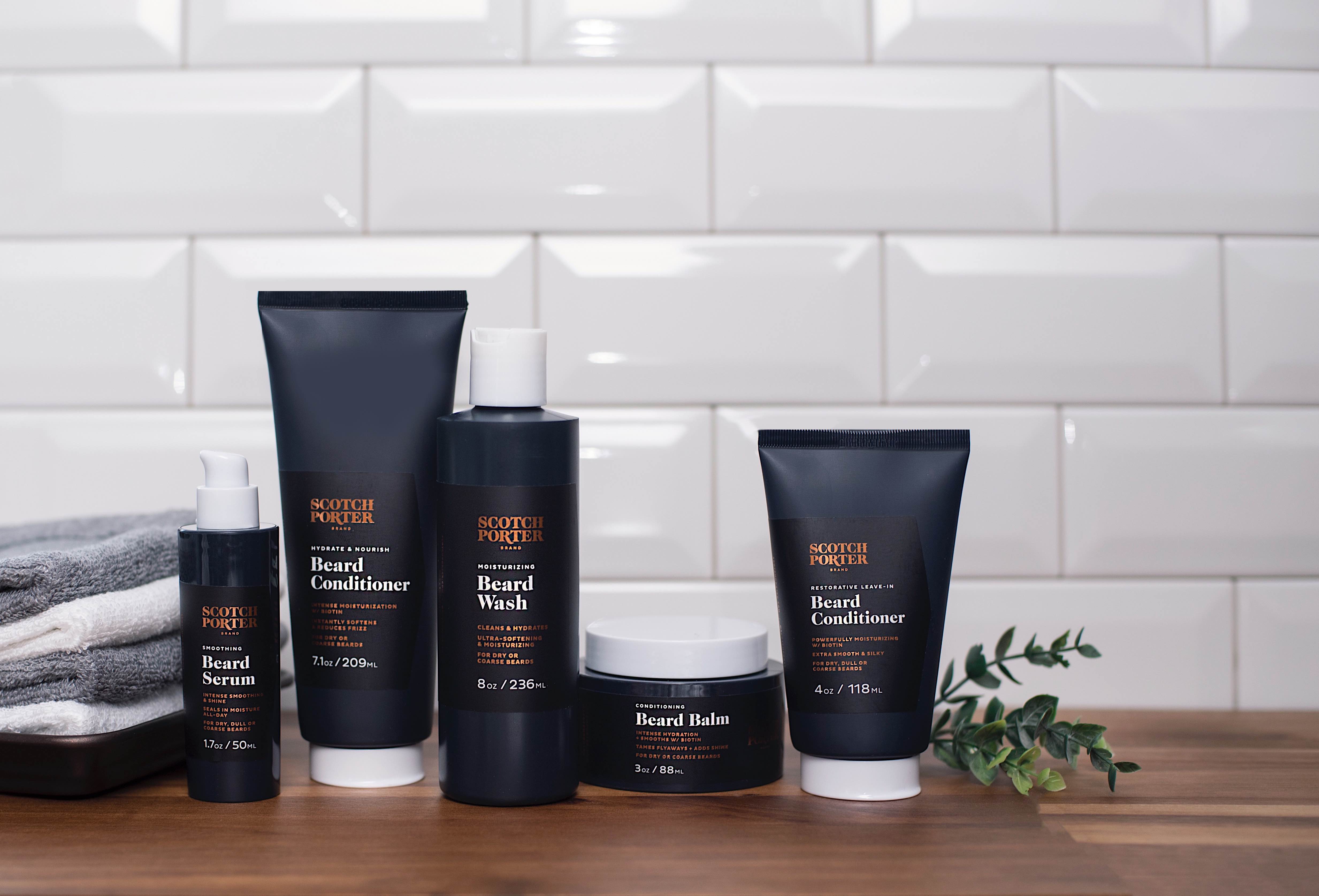 In the near future, Quallis foresees Scotch Porter branching into internal wellness merchandise. The brand turns to a group of 38 customers he calls "super users" to inform its product development. Further out, Quallis says, "Who knows where things may take us in the next two to five years, but, on a daily basis, we are really focused on putting together kick-ass content and products for our customers, and delivering value to them."