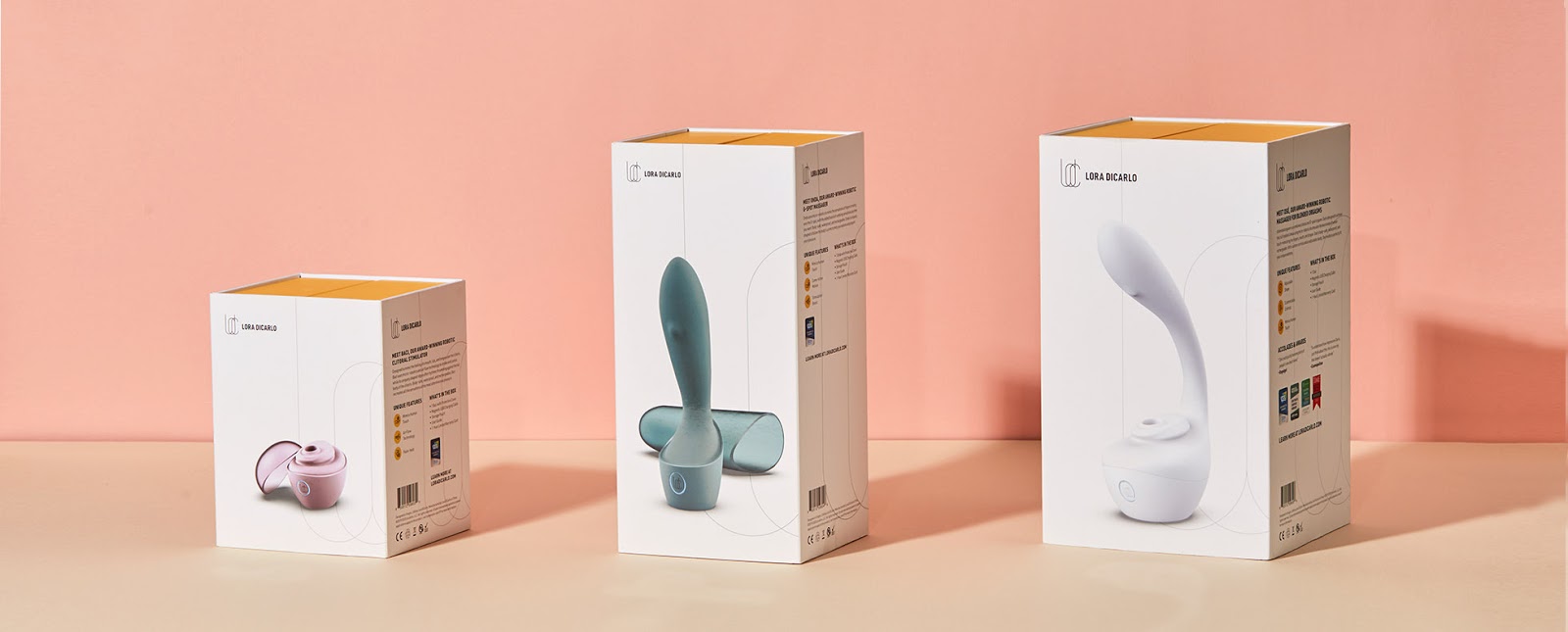 Sexual Wellness Company Lora DiCarlo Quietly Ends Operations
Lora DiCarlo appears to have gone out of business.
A retailer carrying the sex toy brand alerted Beauty Independent to its apparent closure. On Nov. 3, the retailer, which requested anonymity, received a notice from Gisele International, a sexual wellness product sales and marketing agency, letting it know that Gisele had terminated its relationship with Lora DiCarlo on Oct. 17 after the brand went silent. 
The retailer was surprised by the development. "Lora DiCarlo was a beautiful brand," says a representative from it. "We carried the entire line since the store opening, and it was always in the five top performers."
As of press time, Lora DiCarlo couldn't be reached for comment. An email to Lora DiCarlo staff members bounced back. The brand's website isn't operational. Gisele International responded to an inquiry about Lora DiCarlo via email to state it doesn't have further information to share on the brand. 
Select retailers such as Saks Fifth Avenue and Babeland are still selling Lora DiCarlo items on their websites. At others such as adult boutique Vespertine, however, the brand remains listed, but there are no items from it displayed. Lora DiCarlo competitor Lelo has begun running Google advertising with the headline, "Lora DiCarlo is no more —Lelo has entered the chat."

The most recent Instagram posts from Lora DiCarlo and CEO Lora Haddock DiCarlo dated Oct. 12 and Aug. 15, respectively, have elicited comments from customers and distributors complaining about unfulfilled orders and money owed. The comments indicate there have been several attempts to contact Lora DiCarlo to no avail. 
Women's Health Interactive, an online publication that previously reviewed Lora DiCarlo products and had an affiliate partnership with the brand, detailed that Lora DiCarlo's relationship with affiliate sales platform ShareASale ended on Oct. 22.
Women's Health Interactive tried to connect with Lora DiCarlo executives. As a result, on Oct. 28, it got an automated email from a former C-suite employee stating he was no longer with the company. The email also read, "There is no longer an internal resource available to continue any partnerships as planned." In addition, a former senior advisor to Lora DiCarlo told Women's Health Interactive that "the company is going to imminently be filing for bankruptcy."
Lora DiCarlo kicked up media buzz in 2019 when the Consumer Electronics Show (CES) banned its hands-free sex toy. The trade show explained the sex toy didn't fit into its product categories. A year later, the brand returned to CES with two new sex toys and garnered awards for them.
What caused Lora DiCarlo's troubles is unclear. There were hints at them when crowdfunding platform Republic withdrew Lora DiCarlo's $1.7 million fundraising campaign in November 2021 and returned all investments made by approximately 3,330 investors. The publication Portland Business Journals reported that Republic withdrew the campaign following Lora DiCarlo notifying it about an executive departure and a shareholder coming in through a private sale of that executive's stake. 
In response to Republic's withdrawal of the campaign, Haddock DiCarlo decided to pursue a series A funding round. According to funding data resource Crunchbase, that round was announced on Jan. 3 and had six participating individual and institutional investors. Crunchbase estimates Lora DiCarlo has raised a total of $9.2 million in funding. Actress and model Cara Delevingne joined the brand as co-owner and creative advisor in 2020. 
Several independent beauty and wellness brands have closed recently or will close soon. Among them are Fluide, Meant, Save Me From, Lilah B., Sigil, Biophile, Makeup Geek and La Bella Figura. Brand closures can undoubtedly be gut-wrenching for founders who pour passion and often money into their businesses, but retailers and consumers stress that shouldn't lead to them not to disclose that their brands are winding down.
The retailer that carries Lora DiCarlo says, "Closing a brand is never easy, but to do it in an unprofessional way is a direct reflection on Lora DiCarlo and her team. It doesn't matter how difficult the situation may be, transparency and communication are always the best way to go. Lora DiCarlo had innovative design, amazing promotional campaigns and one of the best Instagram profiles when it comes to product presentation. It's sad a beautiful brand came to closure in an unprofessional way."
This article was updated on Dec. 2.