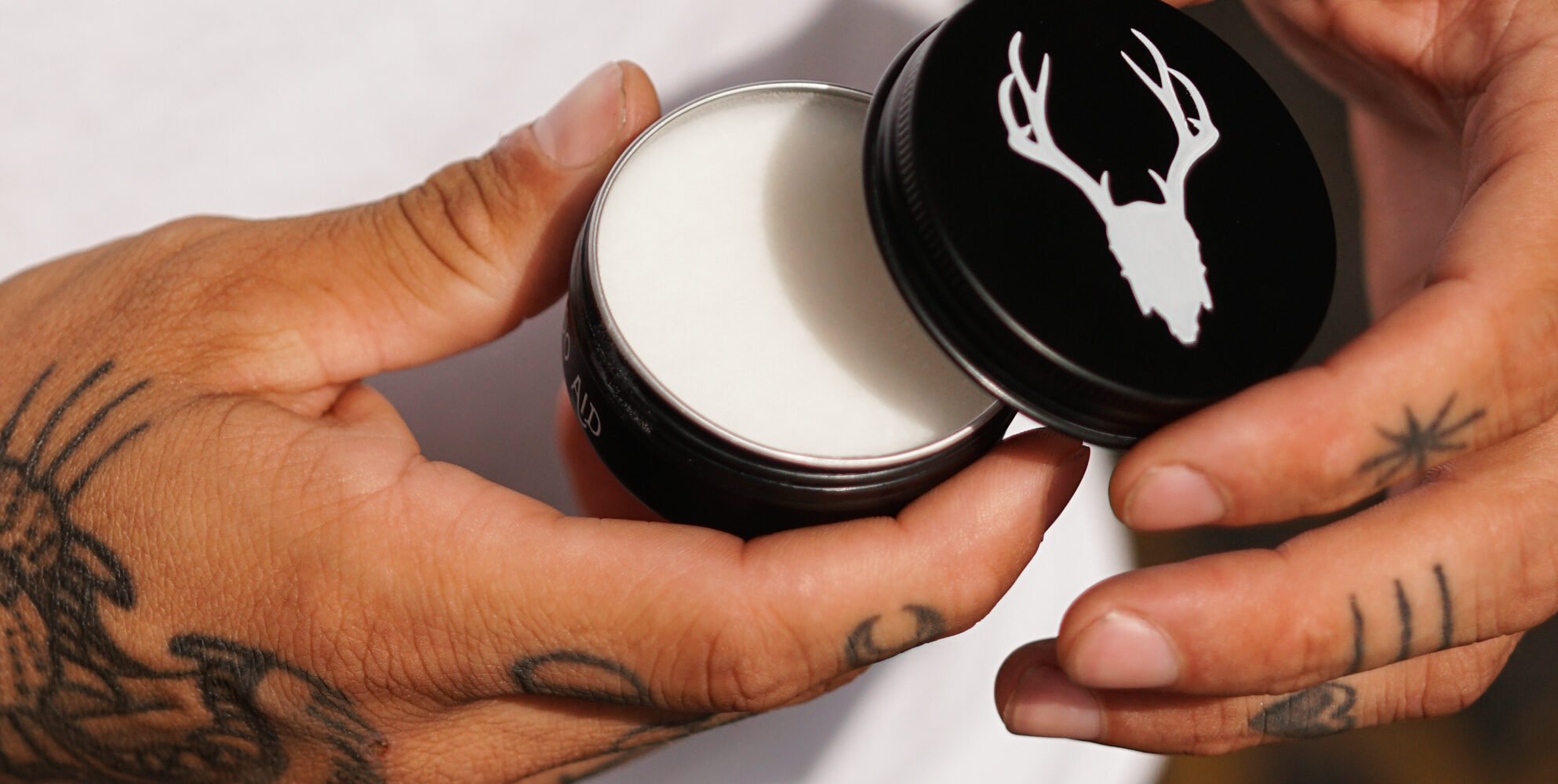 "Shark Tank" Contestant And Tattoo After-Care Brand Mad Rabbit Is On Track To Hit $12M In 2021 Sales
Oliver Zak and Selom Agbitor met as pledges to the same business fraternity, Delta Sigma Pi, at Miami University in Ohio. It wasn't long before they started a company together selling women's swimsuits online. "If you were drop-shipping, you could be in class and fulfilling customers' orders," says Agbitor.
The side hustle taught the friends enumerable lessons about growing a brand. "Our first-ever experience was competing in that space with a lot of big names in the swimsuit industry," says Agbitor. "We learned about customer service, how to create a brand, how to communicate with customers, what to put in an ad, and how to position ourselves so customers are willing to buy our product over someone else's."
Prior to Zak's and Agbitor's senior year of college—they graduated in 2019—the pair had already sold the swimsuit startup at a profit. They weren't out of the entrepreneurial game for long, though. "Oliver came to me with the idea of selling tattoo after-care," says Agbitor. "Originally, I'd said no because I didn't have tattoos at the time, but he already had a couple, and he wasn't really taking care of them." Today, Agbitor has three tattoos.  Zak has five.
"There wasn't really anything in the space that was the face of tattoo after-care," continues Agbitor. "And companies within the space weren't doing a good job of communicating with customers about proper tattoo after-care. [Their products] were just there as an option for people to put on after they got tattoos. So, this is where Oliver and I knew that we could win."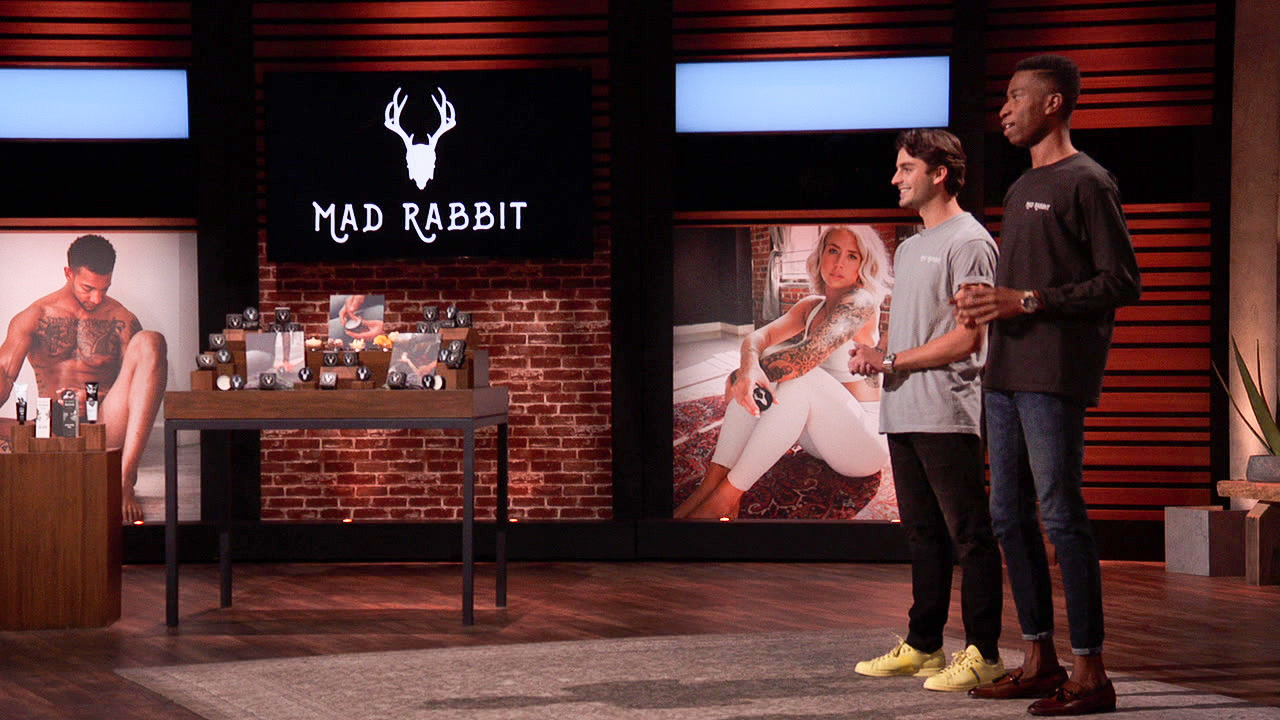 With help from Zak's mother, who had years of professional apothecary experience, Zak and Agbitor settled on a formulation they could cook up in a dorm-room crockpot. Containing seven natural ingredients, including calendula, lavender, sweet almond and cocoa butter, the debut product was Mad Rabbit Tattoo Balm in Frankincense & Lavender. The co-founders shelled out $300 each to get the tattoo after-care brand up and running.
Released in 2019, the hero product was designed for tattooed customers with a desire to moisturize their tattoos and keep the ink looking bright. The product was in high demand right away from customers Mad Rabbit attracted mainly through social media advertising.
"There wasn't really anything in the space that was the face of tattoo after-care."
"It quickly became overwhelming, and we had to ask neighbors to help us package and send these orders out," says Agbitor. "We'd order supplies off of Amazon or off of Bulk Apothecary. We'd order tins, we'd order stickers, we'd order mailing envelopes. And multiple times a week we'd do drops at the local on-campus USPS. And we're like, 'This is too tedious, and we both are about to start our full-time jobs after graduation.' So, we decided that we wanted to find a manufacturer and distribution center."
After landing on partners, Mad Rabbit generated about $400,000 in sales during its first year selling only the Tattoo Balm, which goes for $15.99 a tin. The business model was initially direct-to-consumer, but Mad Rabbit began selling on Amazon in 2020 and on Urban Outfitters' website in April of this year.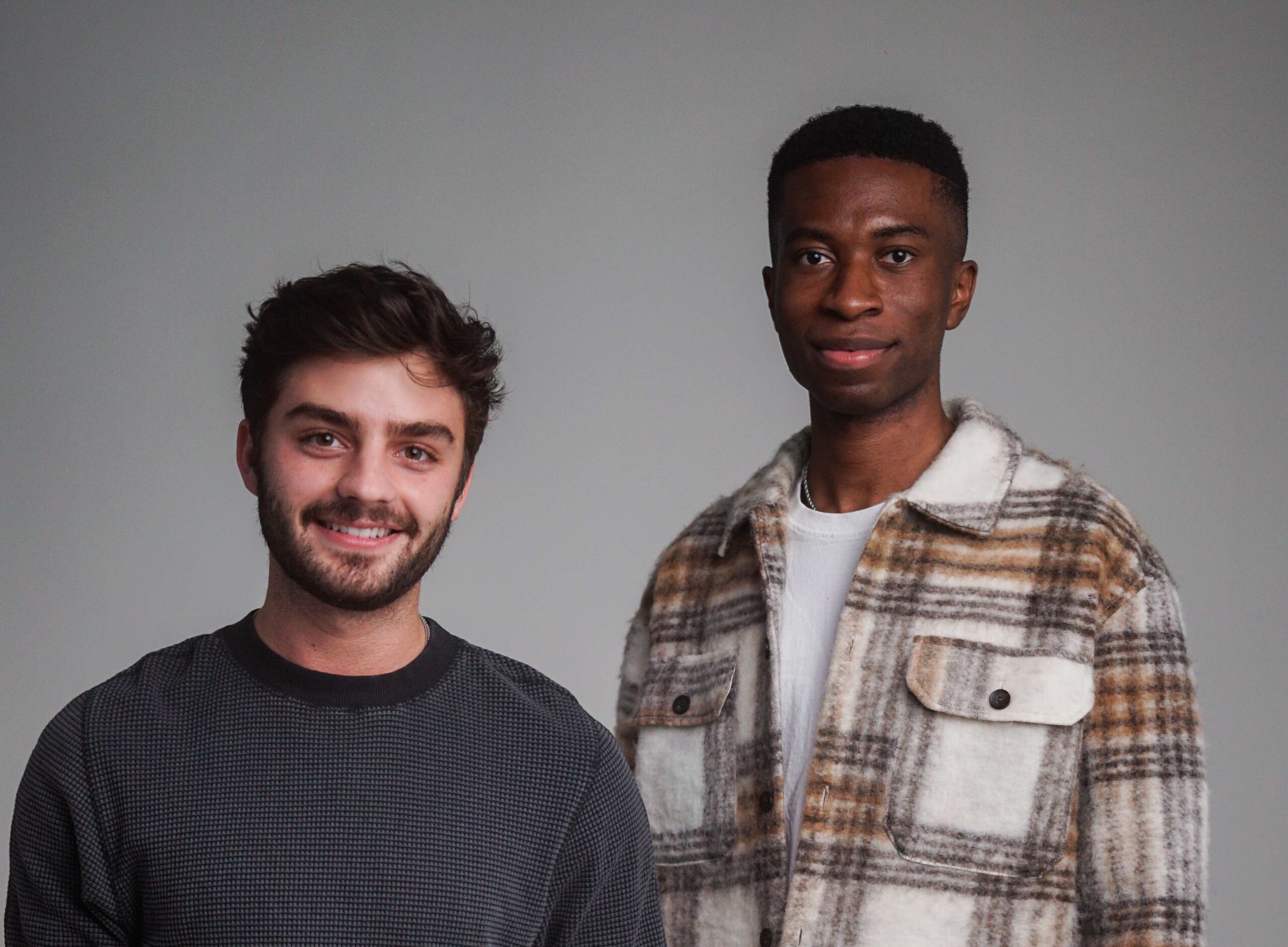 In its second year in business, Mad Rabbit propelled $2.8 million in sales. It was undeterred—in fact, it was bolstered—by the pandemic. "When the pandemic hit, that's when we decided to double and triple our ad spend," says Agbitor. "Because everyone stopped spending, we saw this as our chance to move. There was not much competition in terms of ad buying, and it was much cheaper to show your ad to a bigger audience than it is now. Our [return on investment] was much better than before. We shot from doing low six figures a month to mid-six figures a month."
This year, Mad Rabbit has already crossed $4 million in sales and added two products, an SPF 30 Sunscreen and Soothing Gel, to its repertoire. Mad Rabbit got a good visibility boost, thanks to an appearance on ABC's "Shark Tank." The episode was filmed in September of last year and aired in March of this year. Zak and Agbitor asked for $500,000 investment in exchange for a 5% stake in Mad Rabbit.
"Our secret sauce is this community of tight-knit people that we've been able to build."
"I think our secret sauce is this community of tight-knit people that we've been able to build," Zak told the panel of investors or "sharks" during the brand's televised appearance. He explained that thousands of customers submit photos of their tattoos to the brand. In turn, Mad Rabbit shares some of the photos—it dubs them "tattoo tours"—with its audience of 90,000 organic followers.
On air, Mad Rabbit divulged it spent $85,000 monthly on marketing. The month previous to the filming, the brand had pulled in $300,000 in sales, and its net profit was sitting at about 20%. That was accomplished with neither Zak nor Agbitor working on the brand full-time. After college, Zak took a job at EY-Parthenon, the global strategy consulting arm of Ernst & Young, and Agbitor worked at Textron Aviation and Bell Flight.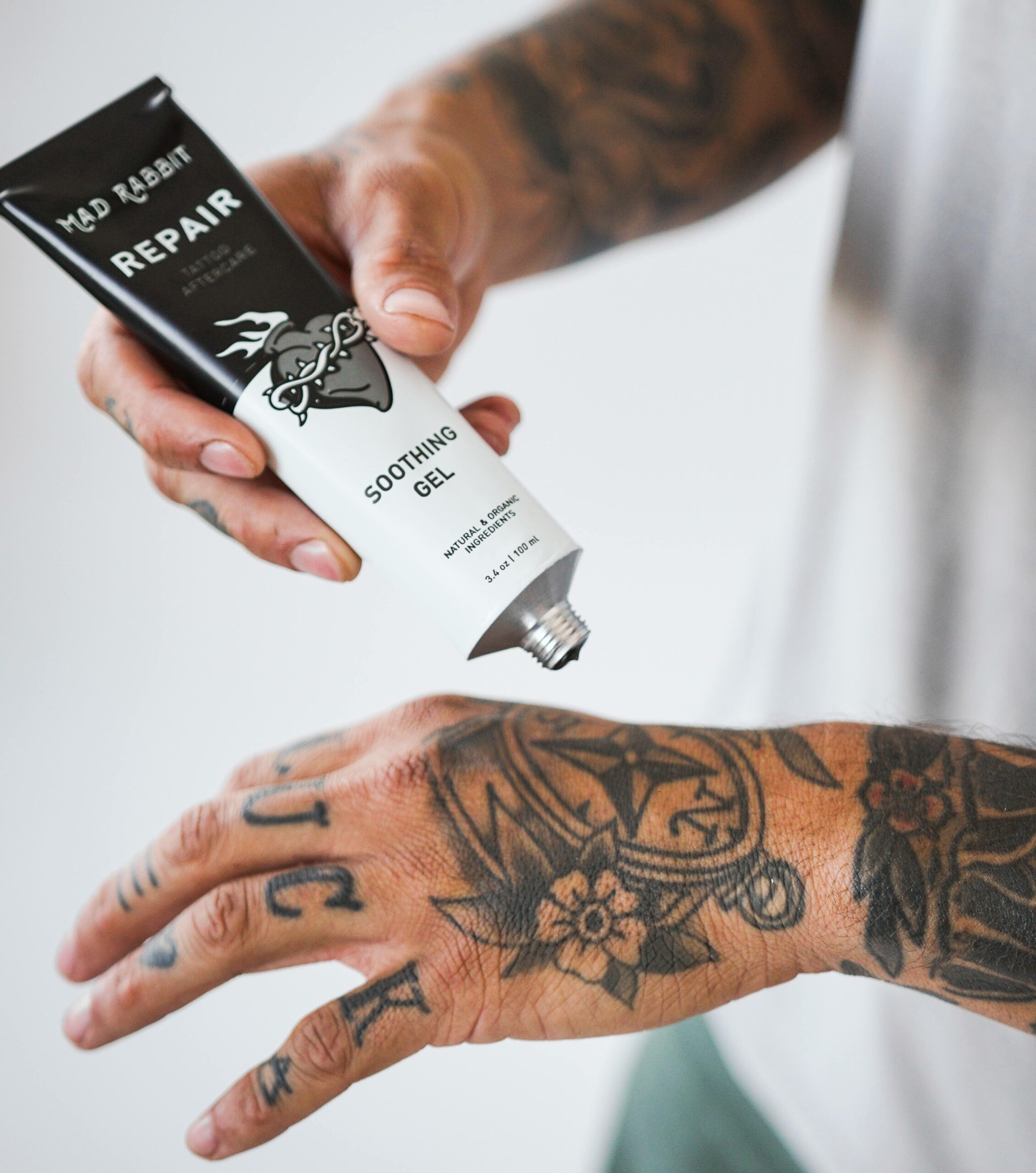 On "Shark Tank," Mad Rabbit won over Mark Cuban. The famous entrepreneur offered $500,000 for a "nonnegotiable" 12% stake, and Agbitor and Zak accepted the offer. "'Shark Tank' gave us a very obvious financial boost, and the other boost was from the press," says Agbitor. "We had people emailing us, calling us, and telling us how they could help move our brand to the next level. So, there was a boost all around, just a nice, healthy amount of attention. We were able to harness that attention for things that would move the company forward."
Since the TV appearance, the co-founders have raised more capital. Agbitor shares Mad Rabbit is expecting to close a $2 million funding round soon. And brand's team is increasing. Agbitor and Zak are currently focused on it full-time. Two additional full-time employees include a content director and CFO. Mad Rabbit is supported by approximately 12 contractors as well, and the co-founders have tapped agencies to spearhead email marketing and advertising.
The product assortment is expanding, too. A new Tattoo Balm fragrance will launch in the next couple of months, and two more products will follow. Agbitor and Zak are staying mum about what they are at the moment, but Agbitor discloses Mad Rabbit's sales goal for the year is $12 million. He enthuses, "We're a third of the way there."