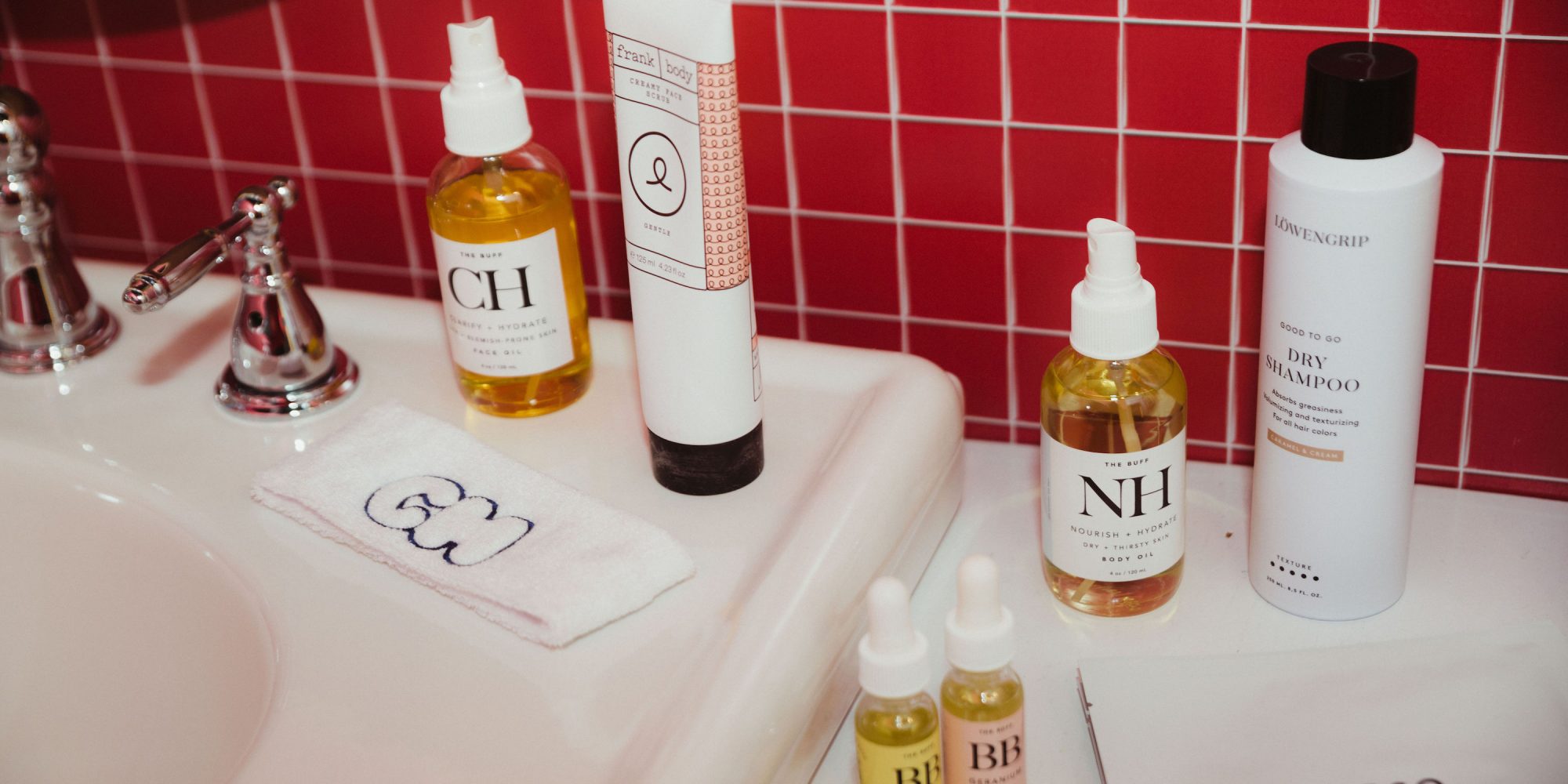 New Retail Concept Showfields Unveils Downtown New York Destination For Digitally Native Brands
Showfields, New York City's new four-story concept store, sits somewhere on the retail spectrum between a seasonal pop-up and permanent brick-and-mortar shop.
Located at 11 Bond Street, the 15,000 square foot space kicked off Monday with its whole first floor dedicated to discrete physical outposts for digitally native brands.  The nine beauty, wellness and personal care brand launch partners include Frank Body, Function of Beauty, Nuria and Quip. The first floor of Showfields also features an influencer activation space that will rotate—and undergo a complete redesign—on a monthly basis. This month, influencer Babba Canales, co-founder of HER Global Network, has transformed the space into her dream bathroom fully stocked with her favorite bath and beauty products that are available for purchase. 
Although the influencer space turns over every month, Showfields' launch partner brands will occupy their spaces until at least March. "We wanted to sign short-term leases with everybody to begin with so they could get used to the space, and make sure it was the right fit for them and the right fit for us," says Katie Hunt, chief brand officer at Showfields, adding brands can stay in their retail slots for a maximum of six months. "It seems like everyone has found a home here."
Founded by entrepreneurs Tal Zvi Nathanel and Amir Zwickel, Showfields was created with the goal of providing visitors a transmuting retail experience combining two floors of experiential shopping with two floors housing shifting art exhibitions and a co-working and event venue. Only the first shopping floor dedicated to wellness, beauty and personal care opened on Monday. The additional three floors are scheduled to open in March.
"Every time you come into the space, the art is always changing, the brands are always changing," says Hunt. "We want this to feel like discovery every time, the same way you go through your Instagram feed. You're seeing new things every day."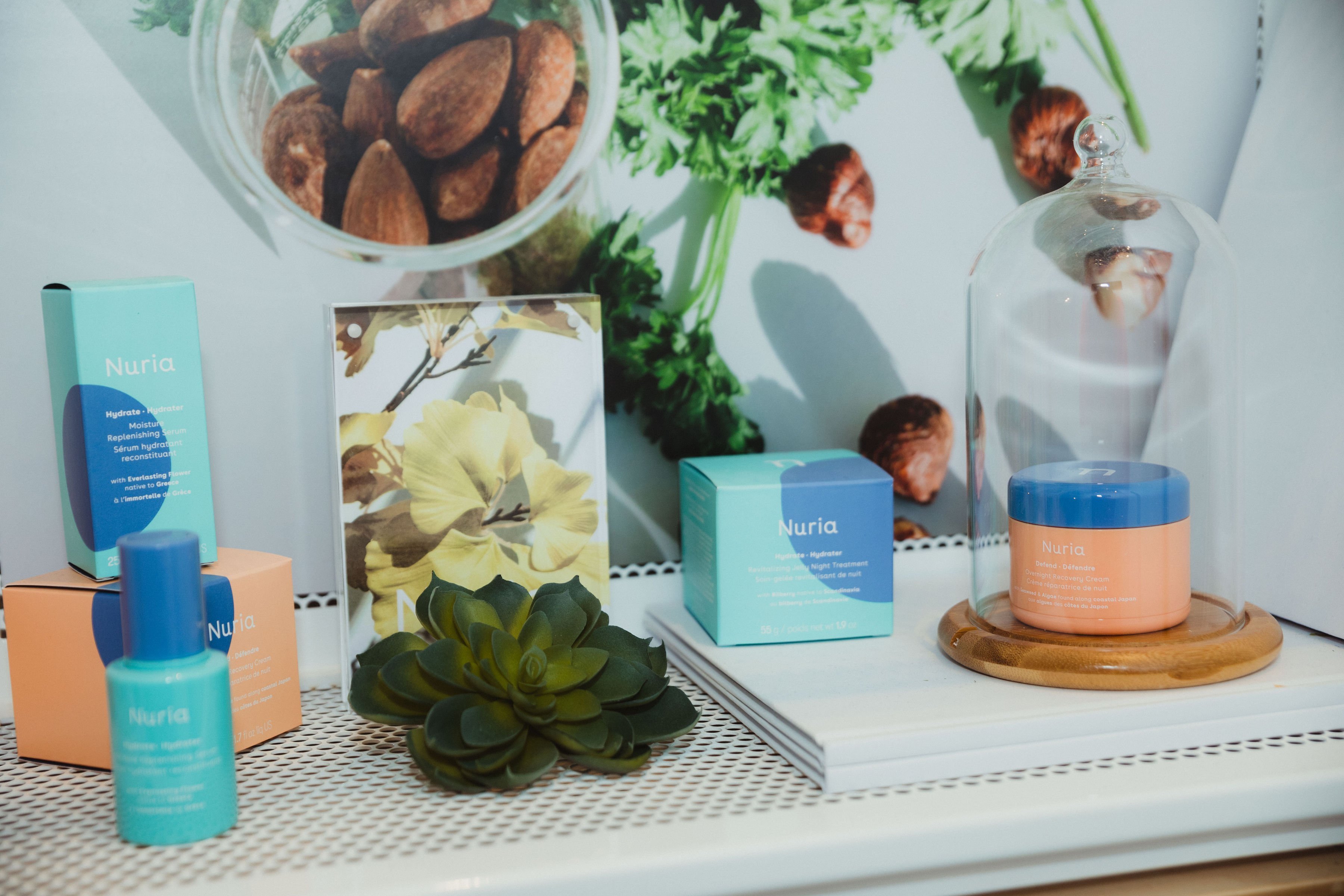 The direct-to-consumer beauty brands at Showfields believe its unique retail environment is an ideal setting for consumers to interact with their digital first brands IRL. "A lot of this is to see [if we can] have these meaningful engagements and relationships with our customers, or even target customers, when we don't have a physical end product that they know us for and can walk away with," says Zahir Dossa, co-founder and CEO of customizable haircare brand Function of Beauty. "What we're seeing so far in Showfields [is] amazing. It seems all it really takes is this education and awareness piece, or for our existing customers to have something cool or nice to pick up last minute."
Brands selling at Showfields retain their sales, but are responsible for rent and the cost of the buildout of their areas. Showfields has an internal creative agency to assist with design and construction. "We find that a lot of digitally native brands have never done a physical space before, so they need a little bit of help," says Hays. "We work with them to design the spaces and these moments with them and, then, we actually build them out for them. It's a team effort."
"Retail is not dead. Brick-and-mortar is not dead. It just needed to evolve with what is happening in the digital space."
Newly launched digital brands unaccustomed to creating brick-and-mortar spaces appreciate the extra design support. "What's been so great about Showfields is that they got what we were trying to do immediately, and they were as passionate about our mission as we are," says Dawn Kidd, CMO of Small World Brands, parent company of clean skincare line Nuria. "That kind of support and enthusiasm is infectious and also invaluable as we are still learning how best to tell our story. For the space, our goals are to be able to tell our story of globally-curated beauty wisdom in a way that makes so much more sense when it is part of a bigger curation of brands and concepts."
Brands can apply to be a part of Showfields on the company's website. It plans to open a second location in another city next year and an international outpost in year three. The expansion target is 100 locations in 10 years, a bullish retail roadmap rooted in the Showfields team's bullish retail outlook. Hunt says, "Retail is not dead. Brick-and-mortar is not dead. It just needed to evolve with what is happening in the digital space. We created Showfields as a home for those digitally native brands."