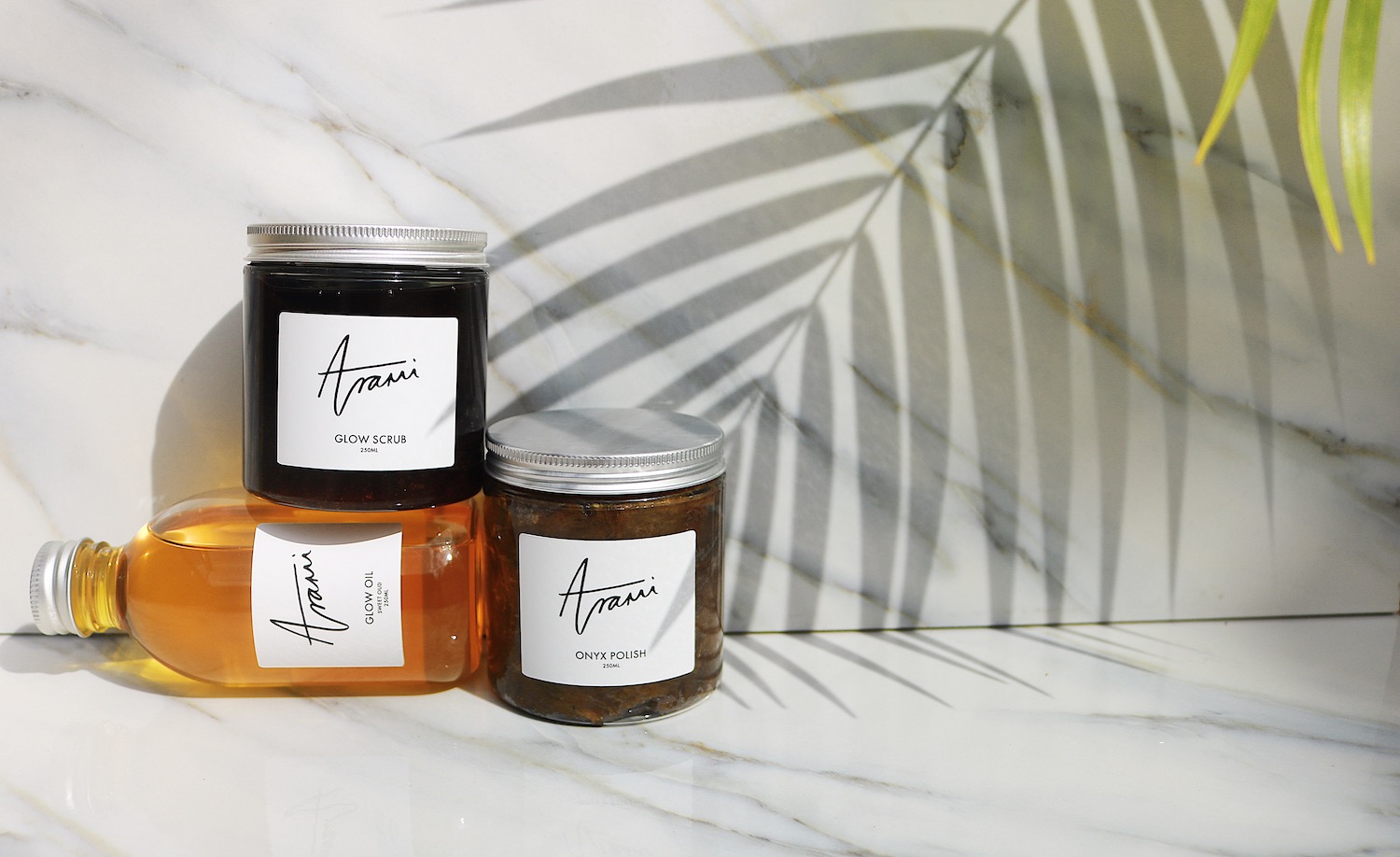 Six Brands Highlighting The Diversity Of African Beauty
Highlighting the riches and diversity of Africa's 54 countries, African and African-inspired brands are entering the beauty industry aperture in a big way. "New African brands are taking control of their narrative," says Akosua Acheaw, founder of Lagos, Nigeria-based African Beauty Collective. "Many new brands have taken a modern approach and strategy to launch their products, which has has revitalized the industry and increased domestic demand. These brands have greater attention to detail with respect to ingredients, packaging, safety and quality control, and marketing."
African Beauty Collective does for A-Beauty what Soko Glam has done for K-Beauty, which is to aggregate African brands in one place for consumers worldwide to easily access. And there's reason to believe her business has major upside. According to digital influencer marketing platform Traackr, engagement with African beauty content has increased by 57% since 2019. Euromonitor International provided Business of Fashion data estimating that the value of the African beauty and personal care retail market is more than $10 billion. Consumer spending in the region is expected to reach $2.5 trillion by 2025.
Acheaw adds that Africa is the continent with the youngest and fastest-growing population. Almost 60% of the over 1.2 billion people living in Africa are under 25 years old. "Although the African socio-economic situation may not be on par with our international counterparts, the sheer volume of this consumer market presents an economic and cultural opportunity," says Acheaw. "We are already starting to see how the African youth are gaining momentum and influencing pop culture through Afro beats."
Here, we highlight six A-Beauty brands worth knowing.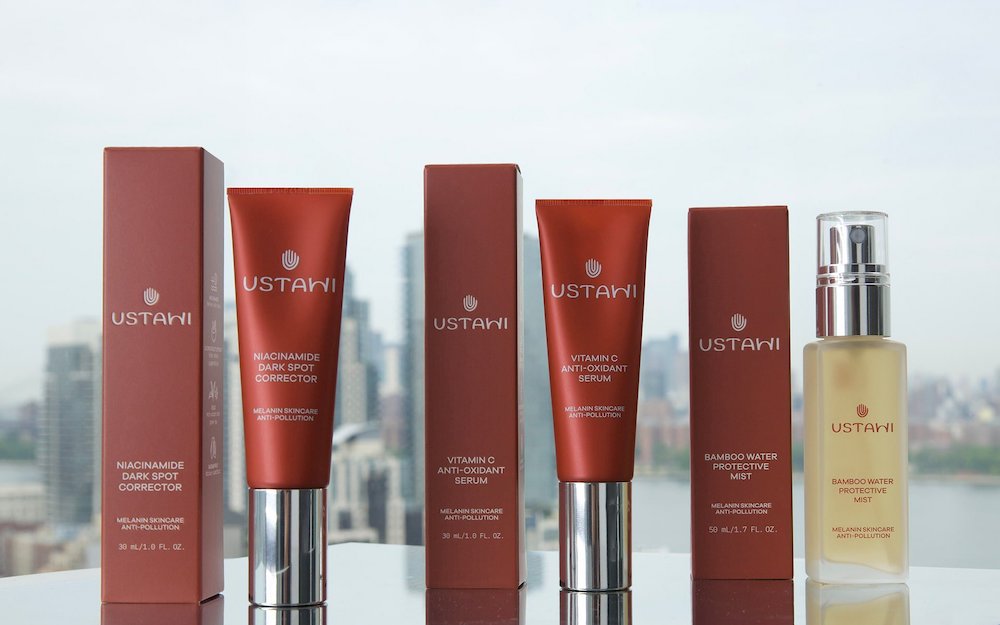 Ustawi: Natacha Paugam grew up slathering personal care recipes made by her mother on her skin. Originally from Angola, the Angolan Civil War compelled her family to relocate to the Democratic Republic of the Congo. It's there that she was crowned Miss Congo and, shortly after, moved to France to start an international modeling career. She was introduced to a slew of beauty products and brands as a model, but spotted a huge gap in assortments for products developed for people of color. In particular, Paugam, who has always suffered from acne and hyperpigmentation, was told by doctors and pharmacists that the products they offered weren't designed for her skin.
Upon returning to Africa, she propitiously lost her luggage that contained the beauty products she'd acquired abroad. The mishap led Paugam to recreate the recipes used on her as a child and return to her roots. She says, "When I got access from my mom to use the family recipe, it felt like the right time to give back to Africa and share the natural ingredients that have an amazing effect for skin of color."
Named for the Swahili word for "well-being," Ustawi's products are intended to address the impacts of pollution on people with melanin-rich skin. Elyse Love, a dermatologist who partnered with Paugam to create the products, says, "When we were really thinking about the target audience being people of color, we know hyperpigmentation is the No. 1 skin concern, and there's more and more data coming out about the effects of pollution on the skin as causing stress and irritation. So, it leads to premature aging that can worsen underlying hyperpigmentation."
Ustawi has four products available for pre-order on its website: Bamboo Water Protective Mist ($40), Niacinamide Dark Spot Corrector ($55), Vitamin C Anti-Oxidant Serum ($45) and Myrtle Leaf Micellar Water Gel ($25). Two more products are set to arrive in September. The ingredients, including baobab oil, are naturally derived and sourced from Africa, and the products are formulated in Europe. The cruelty-free brand is in direct-to-consumer distribution to start, but Paugam hopes to partner with spas in the future.
Leading up to its launch in early July, Ustawi sent mailers with handmade baskets made by women in Senegal containing its products. The brand also made a donation on behalf of recipients to ChildFund International, an organization supporting the education of African children. Paugam says, "We realized that we could do something that we feel is right versus something that everybody's doing in the industry."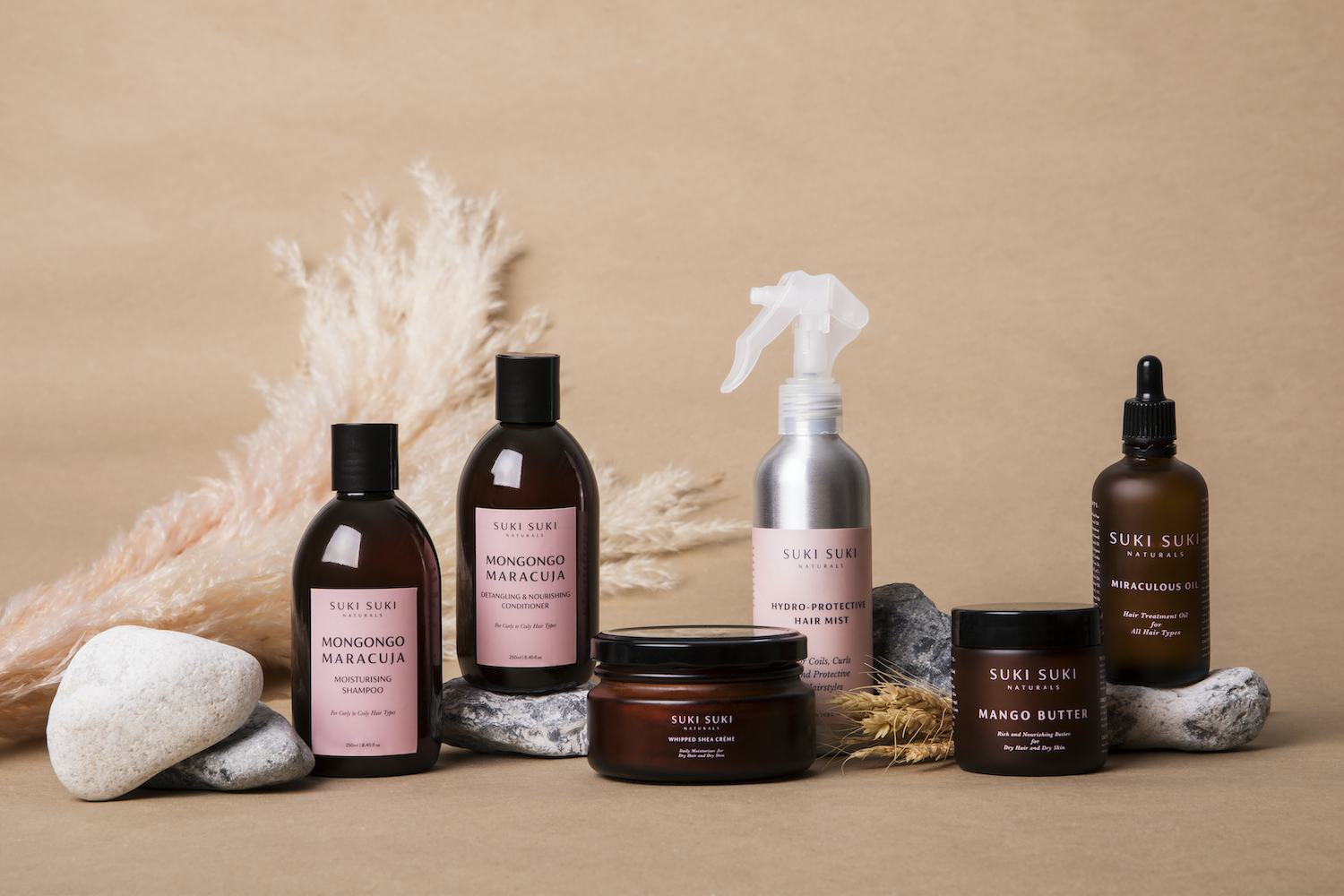 Suki Suki Naturals: Suki Suki Naturals founder Linda Gieskes-Mwamba, who was born in the Democratic Republic of Congo, wants to celebrate the African continent for being more than just a hub for shea butter. Her brand's product formulations feature what she believes are under-utilized African raw materials like prickly pear and mongongo oil. "The ingredients that are spotlighted by international brands tend to be the usual suspects and we're not seeing a greater diversity in the way the myriad of African ingredients get represented," says Gieskes-Mwamba. "The market needs more representation of products made on the African continent by Africans and for the world."
She also wants to disprove the idea that African products are "artisanal," "rustic" or lack innovation. Suki Suki Natural's haircare and skincare products are crafted in Johannesburg, South Africa, where Gieskes-Mwamba partly grew up. Among the products are Miraculous Oil, a hair oil with argan, kalahari melon seed and marula oils, Mongongo Maracuja Detangling & Nourishing Conditioner, Mongongo Maracuja Moisturising Shampoo, Mango Butter, Papaya Rose Hydrating Facial Mist and Prickly Pear Rejuvenating Facial Oil. The products are priced individually from 265 to 445 rand or about $18 to $31 at the current exchange rate. Gieskes-Mwamba emphasizes, "We are capable of creating very complex formulations that can compete with longer-standing brands."
Gieskes-Mwamba launched Suki Suki Naturals in 2014 and, in 2017, left her career as a lawyer to dedicate herself full-time to running the brand. Its products are available on its website as well as a number of South African retailers and American. e-tailers, including The Folklore and BLK + GRN. Gieskes-Mwamba shares that Suki Suki Naturals saw an uptick in sales during the pandemic. She attributes the uptick to people wanting to reclaim their beauty rituals at home with results-driven products. She hopes to build on the growth by expanding Suki Suki Naturals exposure in Africa first before extending internationally.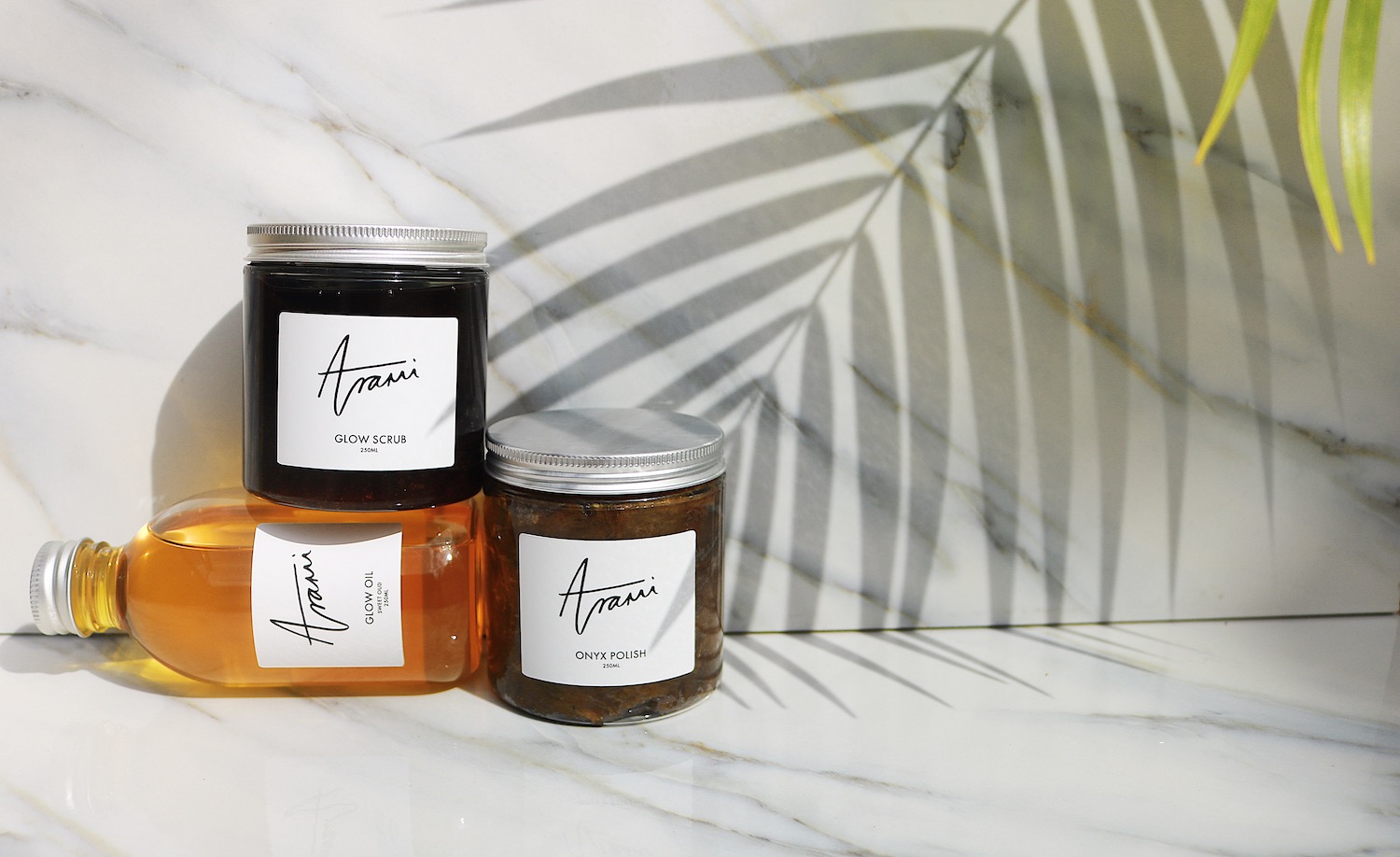 Arami Essentials: Arami Essentials' line of multiuse natural products are made with African ingredients and includes Onyx Polish, Glow Oil, Glow Scrub, Eden's Elixir and Purity Mask, priced primarily from $20 to $30. Founder Ore Runsewe was born and raised in the United Kingdom and moved to Nigeria in 2014 to learn more about her heritage. Two years later, she came up with the idea for Arami Essentials. "I started Arami because I didn't understand why beauty products from Africa weren't common features in beauty stores around the world, even though there is so much richness here in terms of resources," says Runsewe. "I realized that Africa isn't commonly seen as a destination for finished products, and I wanted that to change."
Runsewe points out that a lot of popular beauty products have ingredients from African countries. "It forms the foundation of so many cosmetics created and sold across the world," she says. Acheaw notes that some Fenty Beauty skincare products include kalahari melon seed oil, an ingredient known for its antioxidant and restorative properties and is cultivated in Southern Africa. "I believe there are many more powerful African botanicals or ingredients that are yet to be discovered," she says.
Arami Essentials aims to be transparent about its sourcing and development process on its site. The transparency helps dispel misconceptions people might have about African products. Runsewe says, "I think that Africa is stereotypically seen as corrupt, but there are a lot of brands like us who are working hard to change this by infusing integrity and transparency into our businesses to raise the standards." Currently, the brand ships internationally and is stocked in a number of stores in Nigeria, where it's based. Runsewe hopes to expand to "larger, well-known retailers" in the future.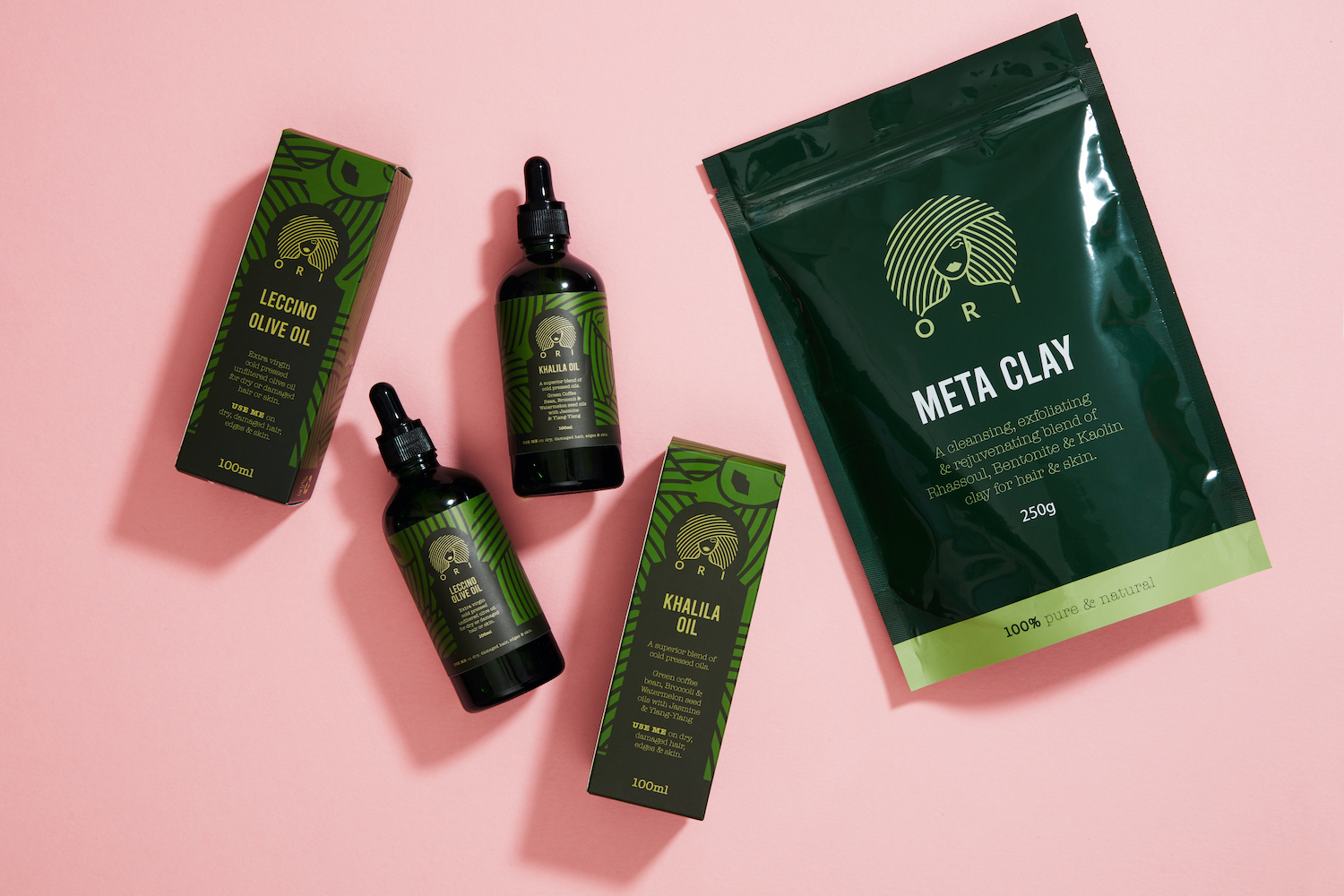 Ori Lifestyle: Ori Lifestyle almost didn't come to be due to the pandemic. "I almost stopped because I had no business experience let alone how to work through one of the biggest crises in modern history," says founder Titilolami Bello. "However, with salons forced to close, I realized that more and more women were forced to care for their own hair at home, so they wanted to learn the techniques and buy great products to support their hair."
Bello embarked on a natural hair journey in 2015 to boost her daughter's self-esteem. As a child, Bello lived partly in Nigeria. She currently lives in the U.K. "I have a dark-skinned 14-year-old daughter growing up in the West. I am acutely aware that I must work extra hard to ensure that she sees the beauty in herself," she says. "Sadly, this is still very difficult in a world where lighter skin is still deemed more desirable than dark skin, and where looser or curlier textured hair is a preferred option over dense and or coarser hair." She adds she lived in Nigeria before hair extensions and skin bleaching became popular. Bello says, "I still have memories of how we defined beauty for ourselves until we subscribed to the western standard of beauty."
Ori Lifestyle is all about celebrating the beauty of afro-textured hair. A bold graphic on the brand's packaging of a woman with a gorgeous mane sets the celebratory tone. Ori Lifestyle's frizz fighter Khalila Oil is the brand's most popular product due to its "innovative ingredients to address the specific needs of Afro hair," explains Bello. Along with Ori Lifestyle's Green Sandalwood Comb, Metal Clay Hair Cleanser And Face Mask, Leccino Olive Oil, Hair Towel Wrap, Deep Conditioning Heat Cap, and Haircare and Skin gift set, Khalila Oil is currently available on selfridges.com and brandlistry.com, a U.K.-based online destination for indie brands that serves Nigeria and Ghana.
Bello teases a new batch of Ori Lifestyle products made in Nigeria are coming "very soon." A portion of the sales of each product goes to Path to Possibilities, a charity Bello founded in 2009 to help support children through education in Ikota, Lagos.
Alaffia: Alaffia is by no means new to the beauty scene. Consumers can see its eye-catching yellow-capped products on runs to Whole Foods, Walmart or Target. Olowo-n'djo Tchala who hails from Togo, West Africa, and Prairie Rose Hyde, an environmental volunteer from the Peace Corp who Tchala met when she visited his village, founded Alaffia in 2003. "From the beginning, we shared a desire to positively impact humankind," says Tchala. For almost two decades, Alaffia has managed to do just that via its body, face and haircare products.
Ingredients like shea butter and African black soap prevalent in Alaffia's products are handcrafted by women's cooperatives in West Africa and, then, sent to Olympia, Wash., to be turned into the brand's products. A portion of the proceeds from the sales of the products are returned to communities in Togo to fund initiatives related to maternal health care, education, reforestation and regenerative agriculture.
"Not only are we creating natural products with sustainably harvested and crafted resources from one of the poorest countries in the world, but we are also paying community members fairly for their goods and services, and providing healthcare, paid time off and other benefits," says Tchala. "Our organization is a social enterprise on a mission to invest in a more equitable future."
Tchala wants Alaffia to be an example for other brands and organizations "on how one can put humanity and sustainability first and still be successful." It's also important for him to highlight Togo's natural resources and their value to the global market. "Culturally, our customs and ways of processing shea butter and coconut oil along with other ingredients are incredibly stringent in that we use no [synthetic] chemicals in the processing of these valued resources," he says. "Our indigenous recipes are time-honored and naturally unrefined, which is trending now." Tchala wants African countries to share the spotlight with popular beauty giants like South Korea and France. "We deserve a chance to play in the market with the big guys," he says.
54 Thrones: Growing up with a dozen aunts, Christina Funke Tegbe has been surrounded since birth by what she calls "bold feminine energy." While living in Texas, her family members introduced her to Nigerian beauty rituals and taught her how to be unapologetic about her African background. They also inspired her beauty brand 54 Thrones.
The name 54 Thrones is a nod to the 54 countries that make up Africa. To Tegbe, it's critical for her brand to highlight the diversity of the continent. She laments it's often falsely depicted as a monolith. "There is a quote that I love by Chimamanda Ngozie Adichie, 'There's danger in a single story,' and that is how I feel when people paint all of Africa in a single stroke," says Tegbe. "It's integral for my brand to share the 'other story' that Western society hides from us, the magnificent biodiversity, people, history and beauty that is Africa." The brand pays homage to one of Africa's 54 countries every week on social media via its #54WeeksofAfricanBeauty campaign.
Additionally, many of 54 Thrones' face and body products are named after African queens and goddesses. "We were taught about Aphrodite and Zeus in school, but never about Osun, the Yoruba goddess associated with water, love and fertility, or Aja, the spirit of the forest and the herbal healers," says Tegbe. "We want people to learn about the beauty of Africa, and we want Black women especially to learn and feel proud of their origin and heritage."
Sales of 54 Thrones' products climbed over 100% between 2019 and 2020. This year, the brand's sales have already jumped more than 100%. The pandemic and the Black Lives Matter movement were advantageous for driving sales. While she appreciates the support that resulted from a focus on buying Black-owned brands that followed the murder of George Floyd, she says, "I don't think buying skincare should always have to be so revolutionary. We ultimately want to be given the same opportunities and shelf space as non-BIPOC brands and want our customers to shop 54 Thrones simply because we make great products they love." 
In addition to selling on its site, 54 Thrones' products are available in Nordstrom stores and on the department store company's e-commerce platform. The brand was part of Sephora's 2021 Accelerate program and will be launching at the beauty specialty retailer as well.