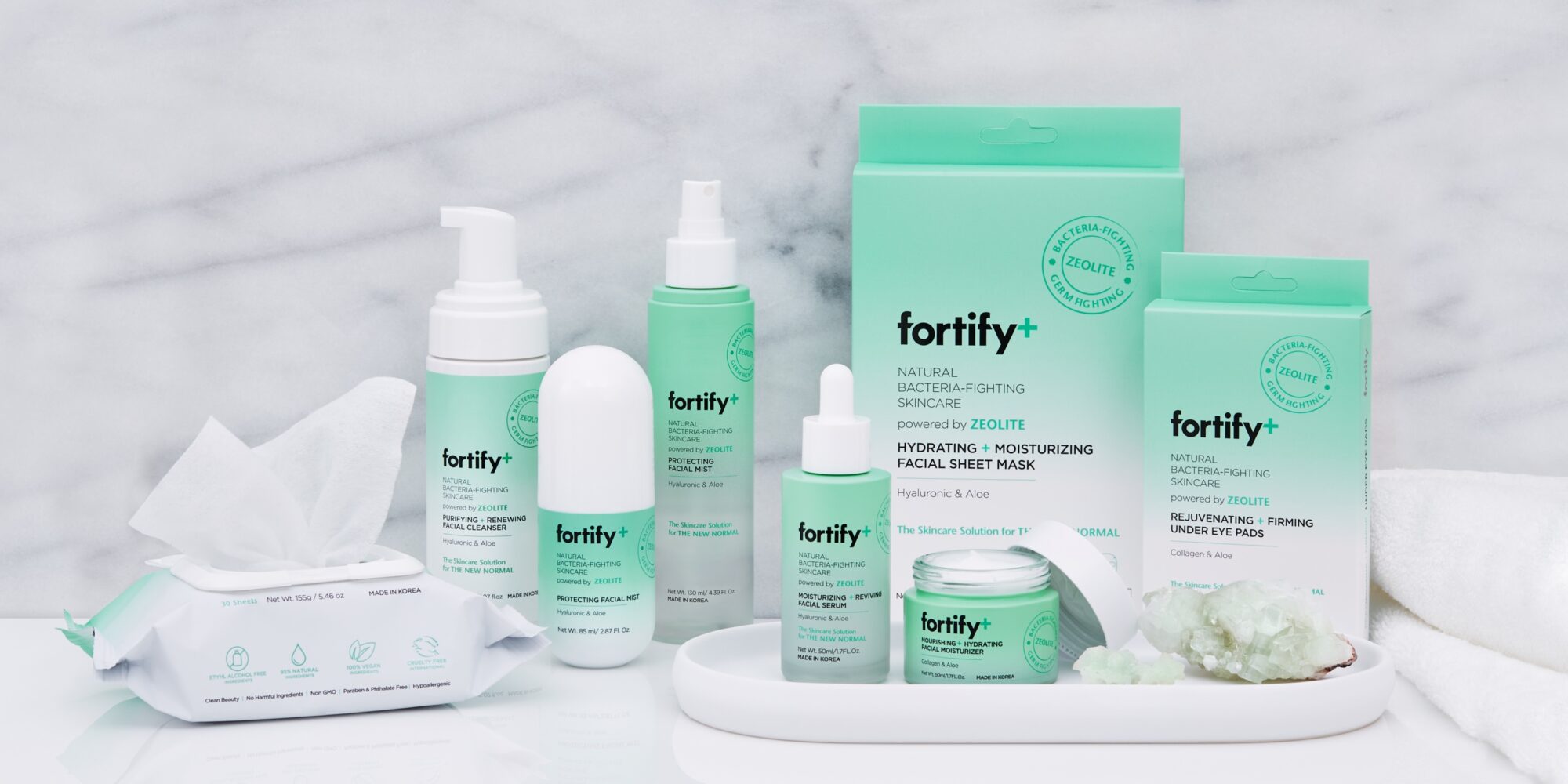 Skincare For The New Normal: Fortify+ Is Fighting Bacteria While Providing Beauty Benefits
Amid tremendous uncertainty in March last year as the pandemic was taking root in the United States, David Klar, who would go on to lose relatives and longtime friends to the coronavirus, received a surprise package on his doorstep.
The package was filled with a mysterious bottle from his company Trendsformers' production partner in Korea. As recounted by Klar, a note with the package read, "Here's what we are all using in Korea. We have a lot more pathogens than you. Hopefully, this will help you out." He continues, "There was a spray that they take everywhere. It's something you spray on your phone, your laptop, anything you touch, and you can also spray on your face and hands."
The spray featured zeolite or what Memorial Sloan Kettering Cancer Center describes as minerals containing aluminum and silicon compounds that are used in detergents, and water and air purifiers. In Korea, the ingredient was gaining headway because of its ability to combat noxious microorganisms without the drying effect of alcohol. Trendsformers, a company with 10 brands in thousands of grocers, pharmacies, department stores, specialty retailers and big-box chain locations, had zeolite in products for preservation purposes, but hadn't been harnessing its pathogen-fighting power.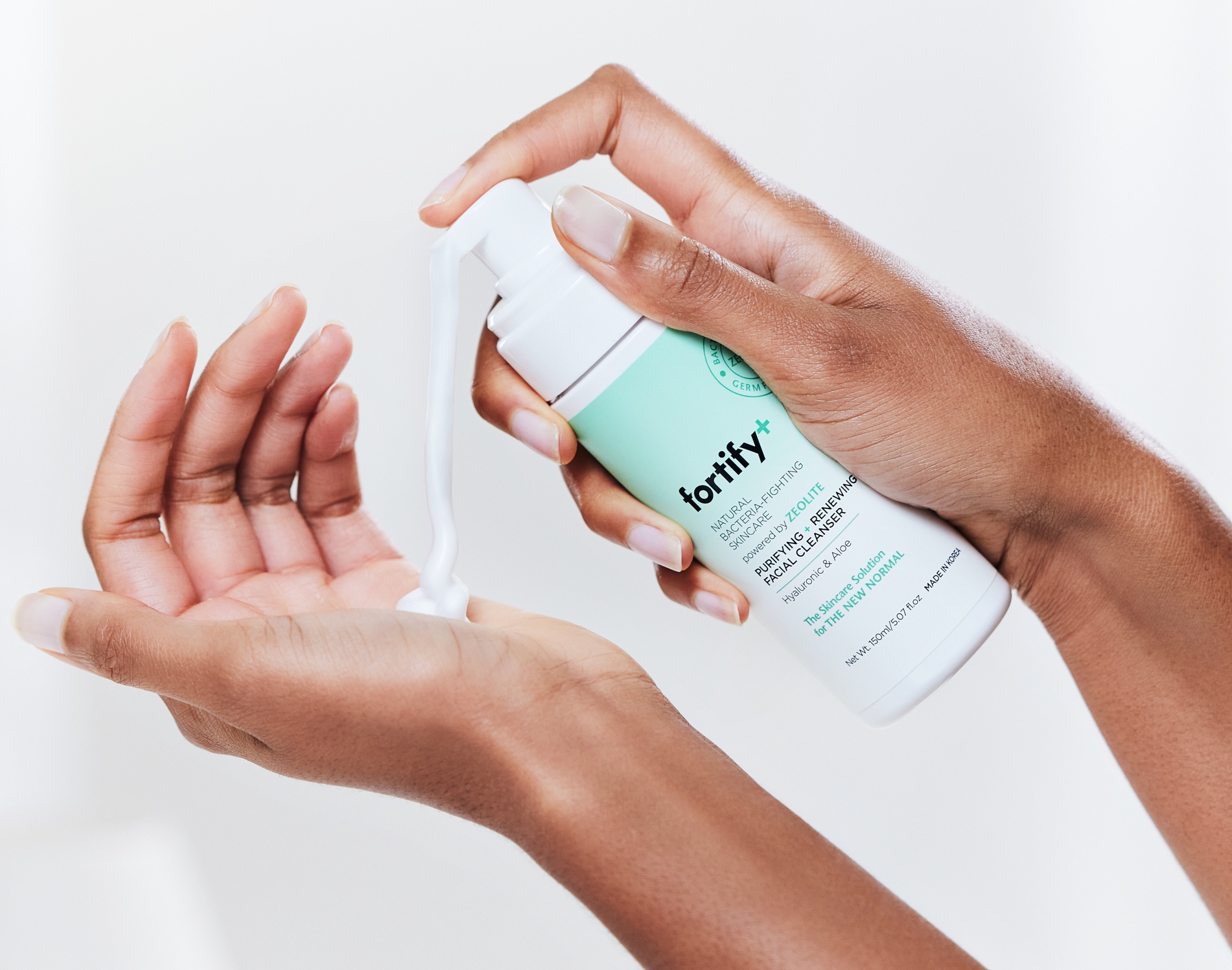 After the zeolite-infused spray passed Klar's personal testing, he realized skincare with it could be transformational during the pandemic to safeguard health while delivering traditional beauty benefits. He hired consultants to make sure Trendsformers could develop a brand that was up to snuff with United States Food and Drug Administration standards, and tapped the company's Korean production partner to manufacture products. The result is Fortify+, a vegan, cruelty-free and natural skincare brand that pairs zeolite with aloe vera, hyaluronic acid and collagen.
"Everything is affected and influenced by the new reality we're living in. So, we want this to be another option in the arsenal people are building to protect themselves in this new world, and I mean beyond COVID to whatever comes next," says Klar. "Now that we are aware of these concerns, isn't it a given that you address them? It's never going to be a non-concern that there are pathogens in the air and, if you could protect yourself in a positive way for the same price as your usual skincare with products that would be helpful for your looks and your health, wouldn't you do it?"
"We want this to be another option in the arsenal people are building to protect themselves in this new world."
Fortify+ has kicked off with eight products: Moisturizing & Reviving Facial Serum, Protecting Facial Mist, Purifying & Renewing Facial Cleanser, Nourishing & Hydrating Facial Moisturizer, Hydrating & Moisturizing Facial Sheet Mask, Rejuvenating & Firming Under Eye Pads and Cleansing & Protecting Facial Wipes. Priced for $9.99 to $29.99 on the brand's website, the products can be found for as low as $5.99 to $14.99 at retailers.
"To make it fair, we do a lot of promotions on our website, so you end up paying the same price anyway. It was not based on margins, it was based on how we can make it a no brainer. Our prices should be more than they are if we wanted to make average beauty margin. We are not doing that at all," says Klar. "This is a mission-based product and brand, and we needed it to be for the masses. America shops in Walmart, Target and Whole Foods. We needed to be in those places at prices that Americans can afford without hesitation."
Target was the first retailer to jump on Fortify+. It introduced the brand online in October. Since then, some 20 retailers—Walgreens, Saks Off 5TH, Walmart and Whole Foods among them—have followed suit. Fortify+ is sold on Amazon, too. The retailers primarily picked up the brand for their websites initially, but it's beginning to enter physical stores.
"I've never seen a brand go from concept to brand in a matter of months and have retailers roll it out so quickly," says Klar, who received an email from Publix about Fortify+ heading to the grocer's doors in the middle of an interview with Beauty Independent. "I think the reason for that is that this truly is different, and it comes at a time when it couldn't be more needed."
"This truly is different, and it comes at a time when it couldn't be more needed."
Prior to Trendsformers, which was in the magazine Inc.'s list of 5,000 fastest-growing companies last year with 174% growth, Klar was involved in Trendtrade International, a company that guided Yes To into becoming a major player on mass retail shelves before selling it in a deal with San Francisco Equity Partners. He established Trendsformers in 2009 and has secured around 25 patents at it to erect a moat around the value it brings to the market. In addition to Fortify+, its brands in the beauty space include clean skincare brand Azure and men's skincare line Element.
Klar says he feels "very confident" that Fortify+ is going to be "a major success." The brand has attracted around 150 influencers with an audience of over 2 million to spread the word about it, and retailers keep signing on. Klar says, "With the retailers that have gotten on board, we could have at least between 1,000 and 5,000 stores and, just putting in eight items in the quantities they need for the shelf, that will amount to $10 million in orders as a starting point, but maybe it could double or triple that. We are getting listings at major chains and, as they come on board, we will get a lot of volume."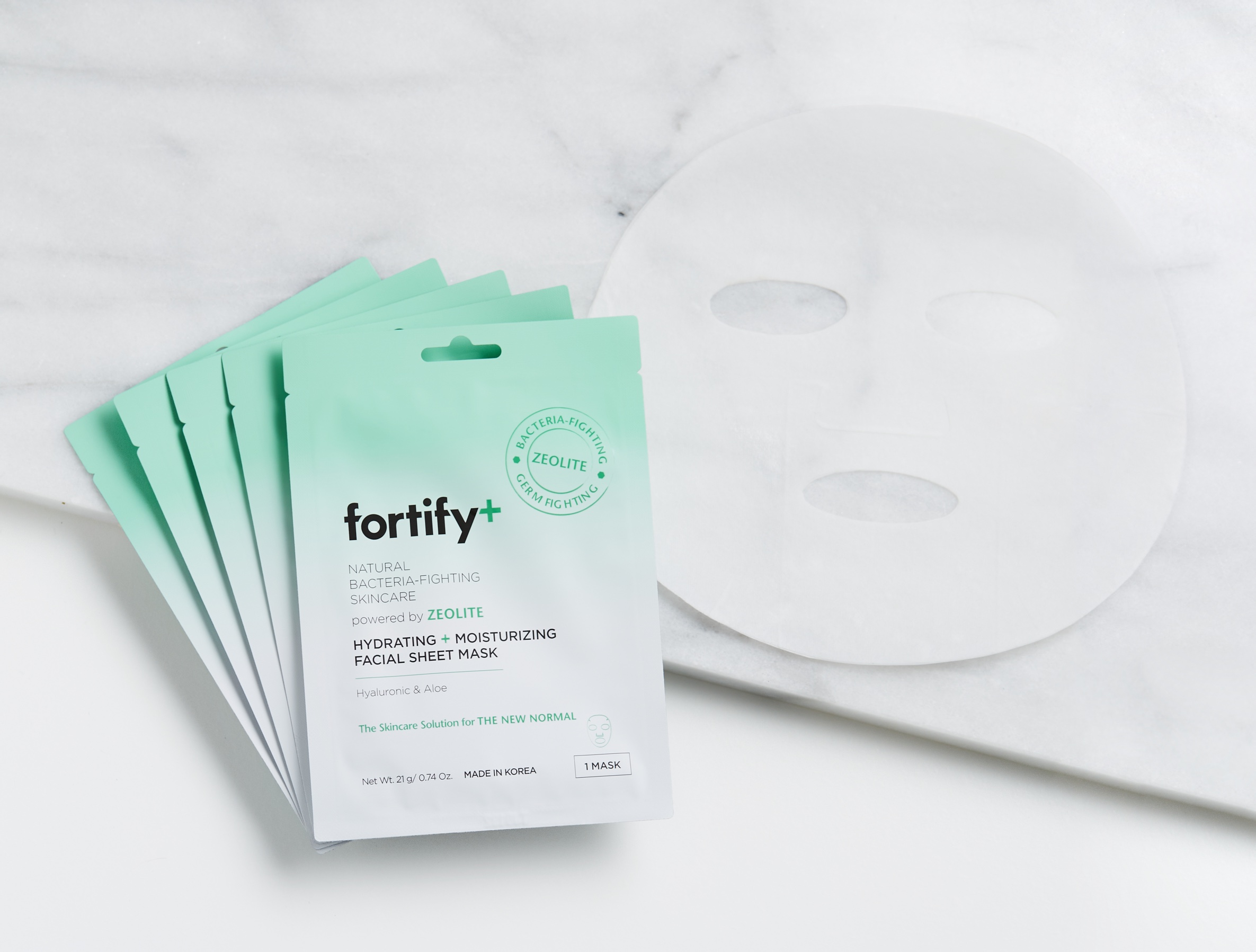 Fortify+ is able to respond rapidly to consumer demand by ramping up its assortment. Klar estimates the brand could easily release another 40 products across facial care, body care, makeup and haircare. He envisions, for example, consumers warding off microorganisms with the foundation they apply to their faces.
"With Fortify+, we have hit upon something that is much greater than anything we have ever experienced in our beauty careers because it's about so much more than beauty. It's about health, protection and well-being," says Klar. "If this could save lives in some way, that's huge for us. There's no skincare line that I've been a part of that would hope to save lives."