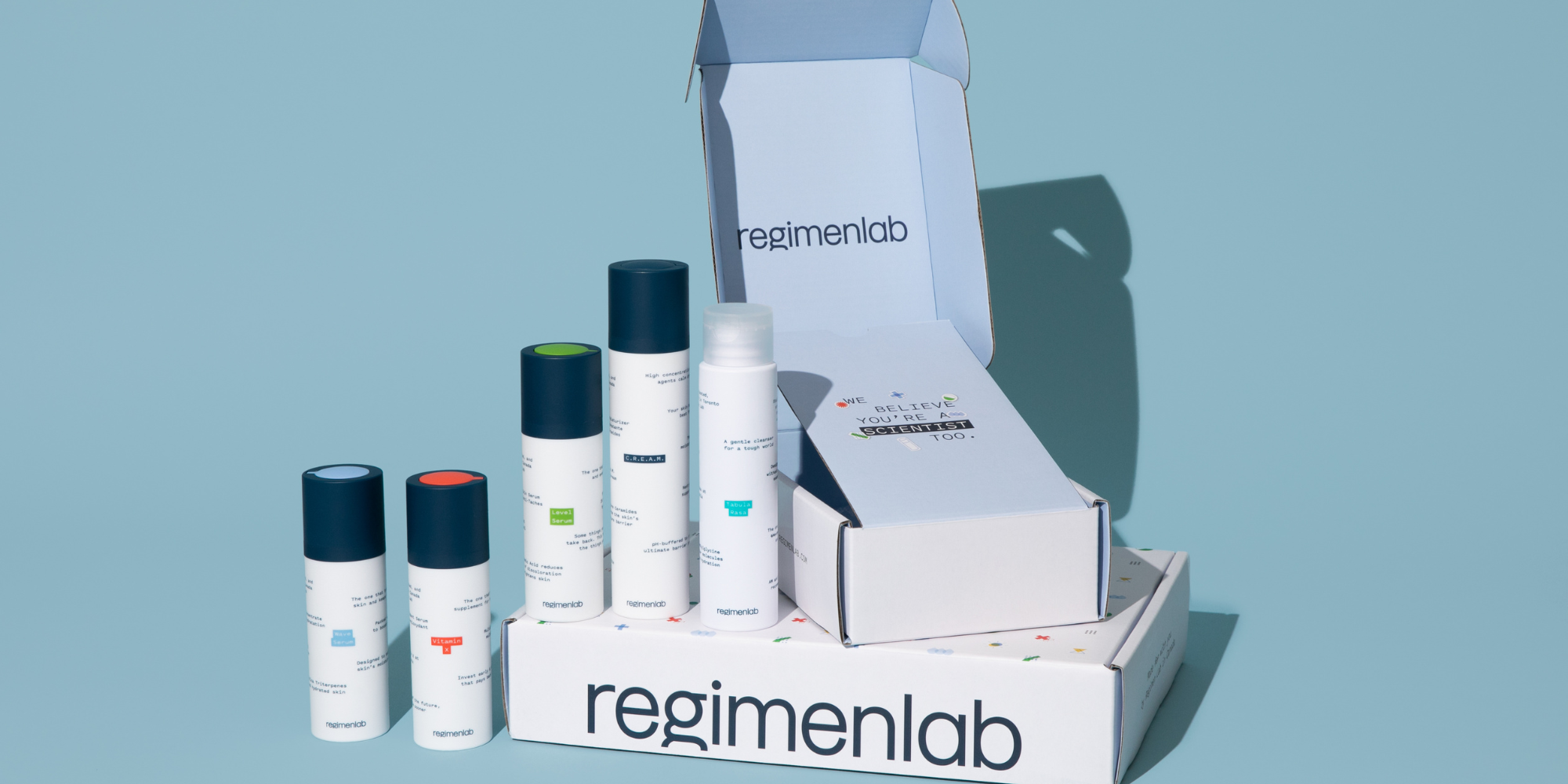 "Skincare Should Evolve As Science Does": Regimen Lab Keeps Testing Ingredients And Reformulating Products
Regimen Lab always strives to do better.
While that approach might sound easy, it can be quite difficult in practice. After the brand introduced humectant-driven Wave Serum in 2020, it began to hear the product felt a little dehydrating (not great since it was out to do the opposite), could be sticky and stung. With reformulations baked into its model, Regimen Lab didn't brush off the feedback. Instead, it jumped into action at its in-house lab to determine what ingredients perform and what ingredients don't in order to enhance the formula.
Co-founder Webster Magcalas says, "We decided to test the top 35 popular humectants ingredients in skincare, and our results showed that there's not a lot actually that work in the skin, which were really surprised because some of our ingredients that we tested are included in our serum and apparently they didn't perform as well."
For example, in tests harnessing Corneometry, a method measuring the hydration level of the stratum corneum, the biggest disappointment was hyaluronic acid. It simply performed poorly compared to alternative ingredients. Urea disappointed in the tests, too, and was identified as the irritation culprit. The findings convinced Regimen Lab that the serum could benefit from an update.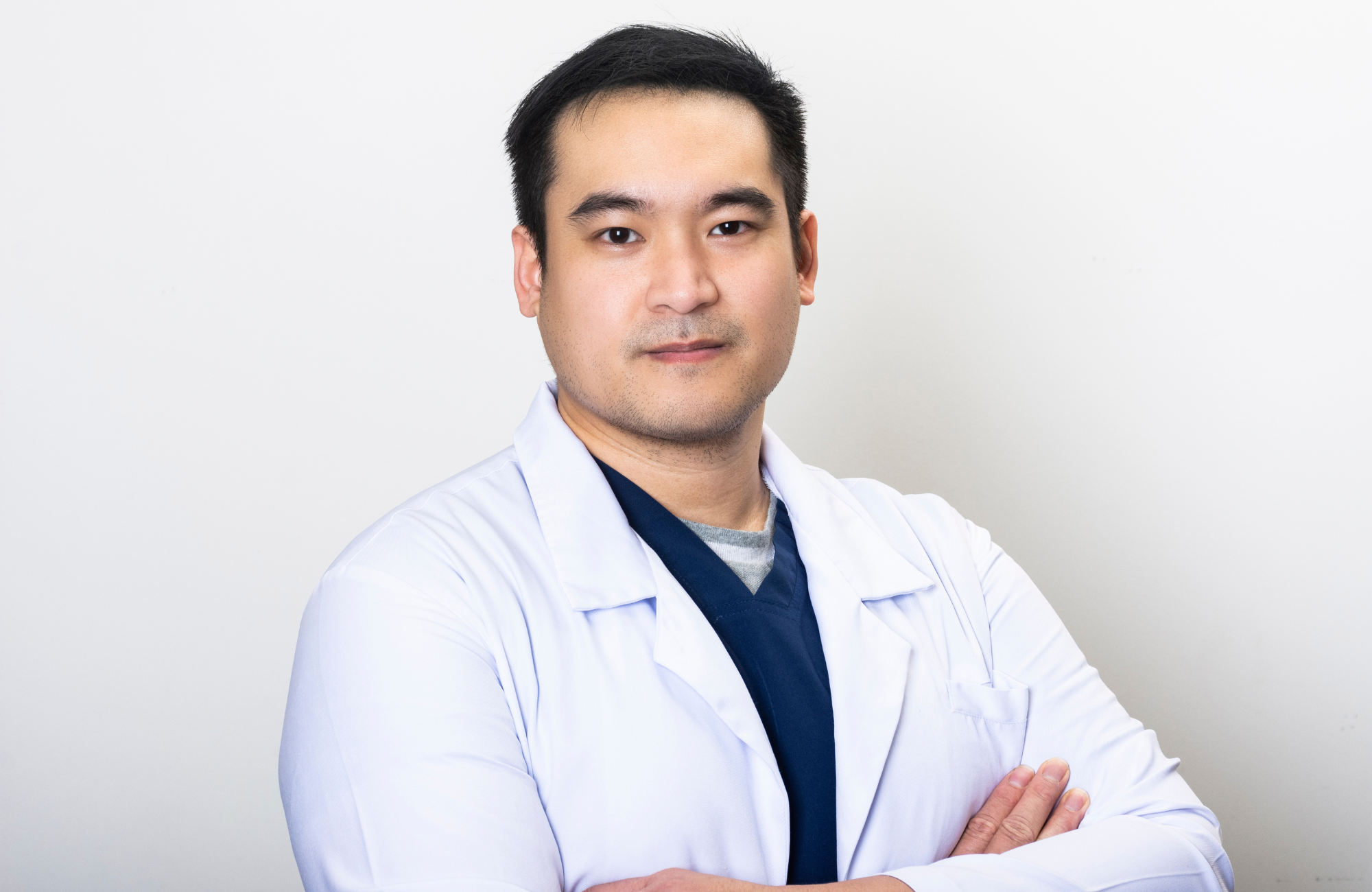 "What sets us really apart from other brands is our transparent testing of ingredients and products," says Magcalas. "People really respond to these kinds of tests because no one's been doing them."
Informed by the tests, Regimen Lab touts Wave 2.0 is doubly as effective as Wave 1.0. Last year, it released the revised product containing what the brand calls the tidal wave complex with 10% acetamidoethoxyethanol, 10% glycerin, 10% hydroxyethyl urea, 3.5% betaine, 1% d-panthenol, and 1% xylitol, xylitylglucoside and anhydroxylitol. (Regimen Lab discloses percentages of active ingredients and formula pH.) The stripped-down complex—Wave 1.0 had Regimen Lab's longest INCI list—was important in thinning out the serum to combat stickiness and a gelling agent was the final texture touch.
"We believe skincare should evolve as science does," says Alex Apostolopoulos, Magcalas's co-founder at Toronto-based Regimen Lab. "For us, reformulations are upgrades, and we celebrate them loudly."
The brand's customers celebrate them, too. Although Apostolopoulos admits he wasn't sure what to expect from the reaction to Wave's remake—"A product upgrade is not necessarily big news like a brand new product," he says—it's been overwhelmingly positive. Within a few months of Wave 2.0 being on the market, its sales were 3X the sales of the original product. Apostolopoulos says, "So far this year it's probably closer to 8X to 10X."
Wave 2.0 isn't the only reformulation that's been welcomed wholeheartedly. Regimen Lab tweaked barrier repair product C.R.E.A.M. by incorporating petrolatum to boost the immediate barrier support it offers, and the upgraded product promptly sold out earlier this year. It's slated to ship again by April 3. Apostolopoulos says, "It looks like we're going to run through the stock we have for pre-orders."
Apostolopoulos explains Regimen Lab's reformulated products generate strong sales because of their improved formulas, but also because the brand's customers are intrigued by its research and openness around the process that leads to the reformulations.
"What sets us really apart from other brands is our transparent testing of ingredients and products."
"Consumers are hungry for objectivity in skincare. We have tested our own products for some time, but, when we started testing and comparing other products, even in categories we don't participate in, things really took off," he says. "Science has historically been quite shallow in this industry. That's why most studies have been self-reported, focus-grouped or very surface level. People are smart and well-informed. They know this is more marketing than science, and we think that's why our testing is so well-received."
Along with upgrading its formulas, Regimen Lab upgrades its testing protocols. For instance, it's implemented blind testing on finished products. Apostolopoulos says, "The rigor of our testing goes above and beyond what even some of the largest brands do and certainly is rare amongst smaller brands."
Regimen Lab's assortment currently has five products, but three (C.R.E.A.M., dark spot fighter Level Serum and antioxidant serum Vitamin X) are sold out at the moment. The products are priced on a one-off purchase basis from $18 to $55. Purchasing on subscription saves customers 15%.
The brand is in the initial stages of further reformulations and concocting new products. Apostolopoulos says, "We want to be really careful and deliberate with our product line going forward…What Regimen will never do is wake up in 10 years with 17 cleansers and a men's line. That is antithetical to customer experience, let alone good science."
Regimen Lab made its debut in 2020 at the height of the pandemic. Apostolopoulos, who was previously in management consulting and digital marketing, and scientist Magcalas created it to sell "skincare products for skincare people" with ingredients discovered in peer-reviewed studies to be advantageous for the skin. It was initially funded by family and business loans to the tune of "tens of thousands" of dollars, according to Apostolopoulos.
Vitamin X was its breakout product star. However, Level Serum has been a bestseller, too, and Wave is its fastest growing product this year. Having an lab in-house has been a key differentiator for Regimen Lab. Apostolopoulos says, "We really feel like it's shockingly rare in this industry to have that ability, but it lets us do a lot of things in terms of planning for the future."
Regimen Lab is mulling over additional funding and distribution opportunities. The brand has an "inbox full of unanswered emails from people who are interested in distributing our product," says Apostolopoulos. For now, it's available on its website and Australian skincare e-tailer The Formula. This year, Apostolopoulos projects Regimen Lab's sales could increase 50%. He says, "We've just been playing catch up for so long that we're hoping to bring some predictability to our business this year."
Discussing brand awareness, Apostolopoulos continues, "We saw very rapid organic growth in our second year, and we only now are starting to experiment in the last little while with things like paid advertising and sponsoring creators." He estimates Regimen Lab has spent under $10,000 to date on paid advertising and creator sponsorships, and it's keeping marketing expenses to less than 20% to 25% of its revenues.
Apostolopoulos says. "Our ultimate goal is we hope that we can move forward the conversation of science and skincare. We want to become the [representative] of transparency and accountability for what's in products."