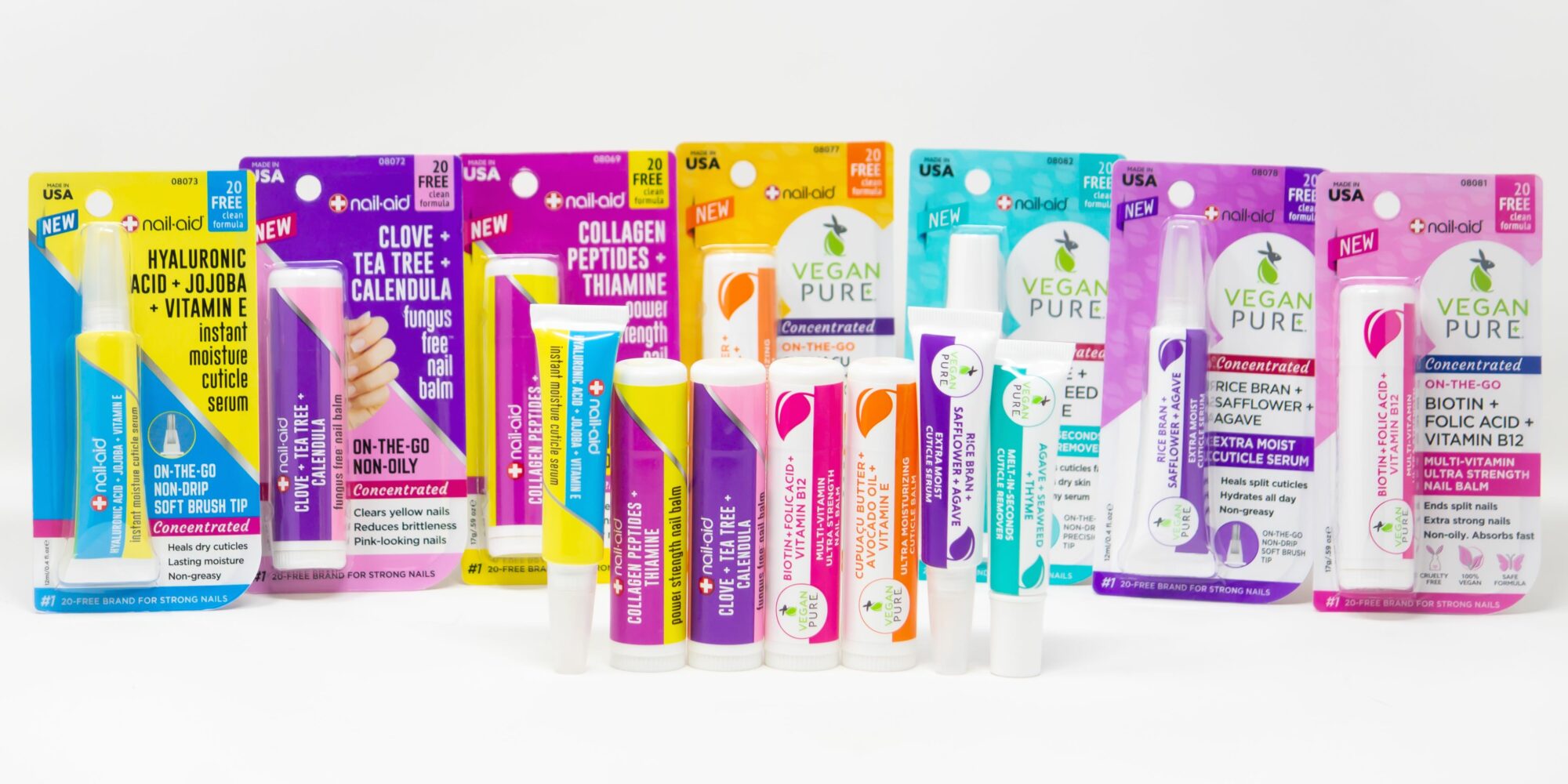 Is "Skinification" Of The Nail Segment Next?
Last year on Oct. 8, a TikToker with the handle Yariramayo posted a video showing her nails before and after she used Nail-Aid's nail strengthener Biotin Ultimate Strength. They went from scuffed and weak to clear and strong.
In the five days following the video's posting, shoppers scooped up a five-digit sum of Biotin Ultimate Strength units at Walmart, where it's been in 4,600 stores for five years. Neal Wallach, co-founder of Nail-Aid parent company Anise Cosmetics, says the sales rush was "truly a wow moment for any nail care product, and it continued for many weeks and still does."
In the six weeks following the TikTok video's posting, Biotin Ultimate Strength's sales surpassed sales of Keratin 3-Day Growth, Nail-Aid's perennial bestseller and the No. 1 product on Amazon in the nail treatment category. Wallach points out, "The ongoing sales gap between the two products now is small." Overall in 2021, Anise's sales climbed 24% at retail and 35% online to surpass $20 million, according to the nail treatment company. In February, it launched at H-E-B, the largest supermarket chain in Texas.
Despite or perhaps because of the popularity of nail art, stickers and press-ons, there's a sturdy undercurrent of interest in products like Biotin Ultimate Strength designed to foster the health of nails along with products for the skin around them. Whether they're serums, creams, oils or strengtheners, these products are often at the intersection of nail care and skincare.
To ride the undercurrent of interest in them and propel it further, nail brands are increasingly leaning into the lucrative movements that have shaped the skincare industry in recent years. They're releasing nail products zeroing in on ingredients familiar in skincare products (peptides! ceramides! hyaluronic acid! squalane!) and encouraging consumers to think about nail care as a regular practice similar to how they think of skincare.
"Everything has become so ingredient-driven, and everything in nails these days is so health-driven," says Tam Tran, co-founder and CEO of Anise. In general, she adds, "Cosmetics has changed so much, and now it's all about health. In skincare, it's about skin health rather than a flawless look."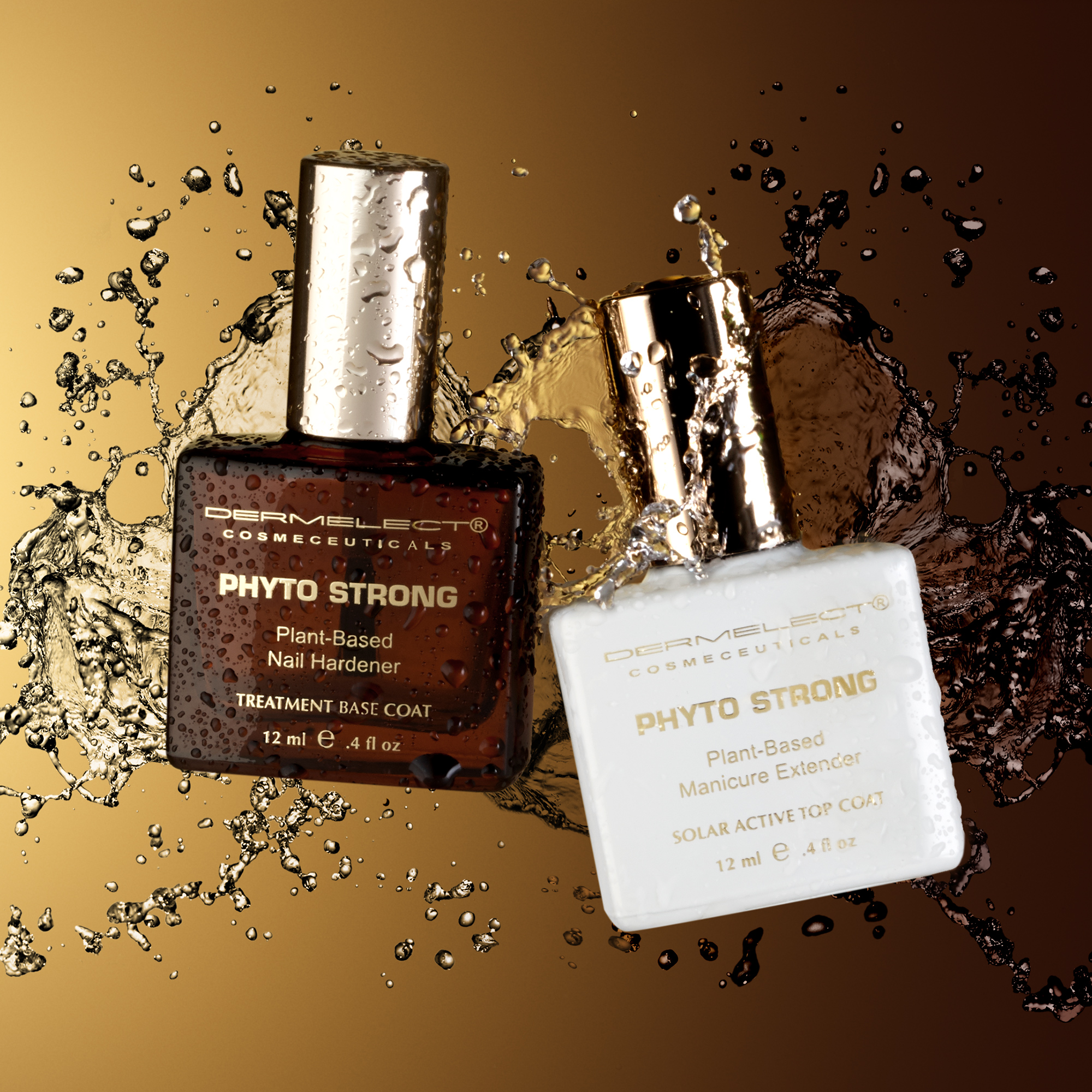 In the nail segment, the idea of health that's resonated with skincare consumers makes sense even at a moment of nail art ascendance. "When you do nail art, you still want to have healthy nails," says Tran. "In order for nail art to stay well on the nail plate, you have to have healthy, hard nails first. It's very important. When you go on nail sites on YouTube, they always talk about wanting good base coats before nail art, and that's why our strengtheners are doing well."
Dana Stern, the dermatologist behind Dr. Dana Beauty, agrees that attentive nail care and nail art go hand in hand. "Just like with makeup and skincare, makeup is always going to look better if your skin is beautiful," she says. "All of the nail art and nail enhancements are all going to function and look better if the actual nail canvas is healthy."
The ingredients in products from Nail-Aid's latest collection, which includes Hyaluronic Acid + Jojoba + Vitamin E Instant Moisture Cuticle Serum, Clove + Tea Tree Fungus Free Nail Balm and Collagen Peptides + Thiamine Power Strength Nail Balm, read like they're ripped from skincare labels. "I really care about ingredients and blending," says Tran. "To me, that's so important because, when you take something and it's blended well and has nice ingredients, you can really feel it."
The stick format of Nail-Aid's nail balms is commonplace in the skincare realm. Tran and Wallach suggest the format enables the brand's customers to easily carry the balms with them and repeat application throughout the day as they might sunscreen. Wallach says, "Our customer is getting younger, and 20-year-olds and teenagers want to be able to treat their nails wherever they may be, not just sitting at home. The whole market is going to toward the convenience of anytime, anywhere."
"Everything has become so ingredient-driven, and everything in nails these days is so health-driven."
Dermelect Cosmeceuticals' new Phyto Strong top and base coat duo features the ingredients soy keratin peptides, bamboo, squalane, bilberry and Japanese yuzu. The brand's heritage is rooted in bringing a skincare approach to the nail segment. Its peptide-infused, anti-aging nail treatments were early examples. "With this introduction, we addressed a white space to provide ingredient-rich solutions to address nails that are hard to grow, aged and/or damaged," says founder and CEO Amos Lavian. "We brought to light that, as you age, your nails do too and need to be treated as such."
During the height of the pandemic, Dermelect's Nail Repair & Strengthening Kit debuted on QVC and sold out in eight minutes. With nail salons closed back then, nail salon regulars were forced to tend to their own nails. While the United States seems to be emerging from the worst of the pandemic today, Lavian mentions nail salon traffic hasn't returned to pre-pandemic frequencies and indicates consumers are scouring nail product ingredients as they dive deeper into do-it-yourself nail regimens.
"The client is motivated towards education, to learn and discover the best treatments for her at-home use and will take the time to seek out the best options available," he says. "She expects more of her nail treatments and, therefore, looks to brands that can not only guide her on the best way to care for herself, but to also deliver long-lasting results."
Slated to relaunch in April, Dr. Dana Beauty's centerpiece is the three-step Nail Renewal System consisting of the items Glycolic Prep for Nails, Perfect Grit Priming Wand and Deep Hydrating Formula. Stern draws a parallel between the glycolic acid prep step for the nails and exfoliation of the skin. "We are removing damaged superficial nail cells just like you do when you exfoliate the skin, and we're hydrating and treating," she says. "You wouldn't load a super-rich moisturizer on a heap of dry skin cells on your face and legs. We know that so well from skincare, but, for some reason, the translation in nail has never occurred." Or, at least, it hasn't occurred yet.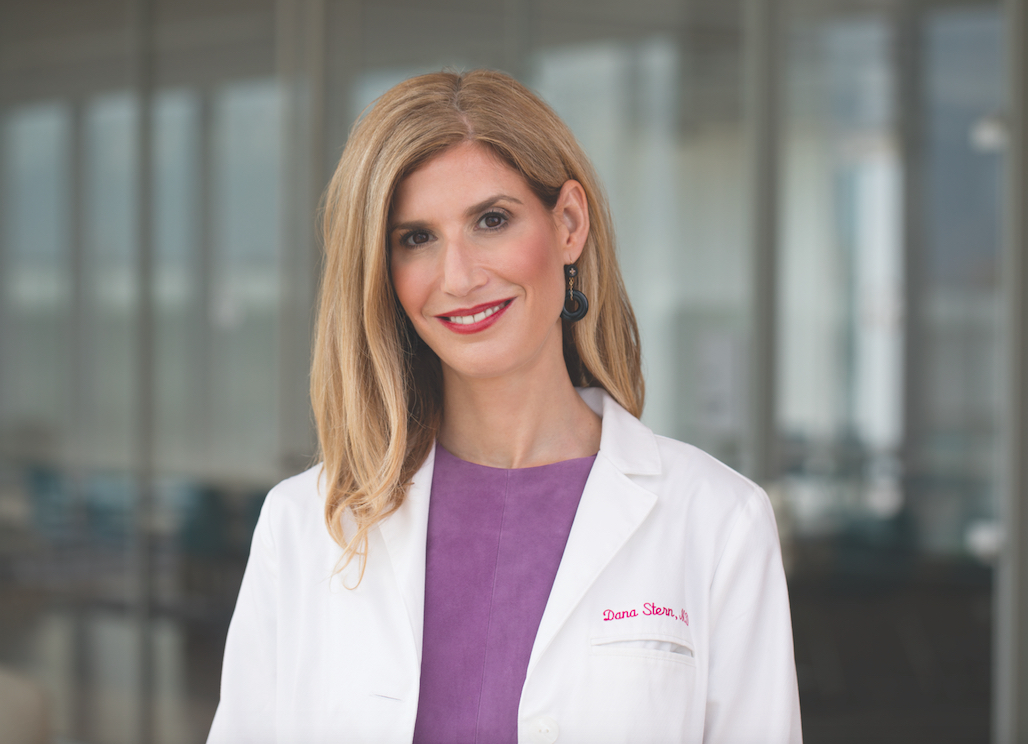 Stern was inspired to create Glycolic Prep for Nails by medical literature linking glycolic acid with nail rejuvenation. However, she emphasizes that not every skincare ingredient works for nails that are mostly made of hardened keratin. "A lot of nail products include keratin that is actually animal-derived keratin, and there's really no science showing that animal-derived keratin is going to effectively replace our keratin," says Stern. "But there are aspects in nail care that can be translated from skincare, things like sunflower oil that is very rich in humectants that are going to hold onto water. There's real science behind ceramides in skincare, and I think there's a lot of potential for nails, but you need to know what's appropriate and what is not."
The translation of skincare to the nail care segment hasn't produced a sales bump in nail treatment sales at mass-market retailers so far. Data from market research firm IRI reveals sales in the mass-market nail category rose 3.2% in the year ended Jan. 23 to nearly $1.8 billion. In the same period, mass-market nail treatment sales dropped 12.6% to $158 million. On the whole, the prestige nail sector has been charging ahead faster than the mass-market nail sector.
The picture in prestige beauty varies slightly. Prestige nail care is gaining ground. Market research firm The NPD Group estimates prestige nail product sales were $120.6 million in the 12 months ending in February this year, a jump of 14% from a year ago. Breaking down the figure, prestige nail color sales advanced 11%, and prestige nail care product sales climbed 8%.
Although it may not be evident across the board in the current market data, more players are betting the "skinification of nail" trend is ready for liftoff. Research Lab Int., an Italian specialist in cosmetic products for beauty salons, has launched manicure and pedicure product line StraDerm with Aesop- or Grown Alchemist-style aesthetics and skincare-esque formulas. Rare Beauty Brands, owner of the brands Patchology and Plant Apothecary, acquired Dr. Dana Beauty last year partly due to a belief that consumers pushing up nail polish sales will deepen their understanding of the category and expand their arsenal of nail merchandise.
"Nail care has been a category that's been a little bit sleepy," says Chris Hobson, president and CEO of Rare Beauty Brands. "Many of the nail color brands have lines extended into nail care, but it's hard to find somebody that focuses on nail care, and it's impossible to find someone who focuses on nail care with Dr. Dana's credibility. She's been a dermatologist in New York and the Hamptons focused on nail health. It's a category where we can leverage the differentiation and the really strong credibility that Dr. Dana provides to really revolutionize the category and take it to the next level."