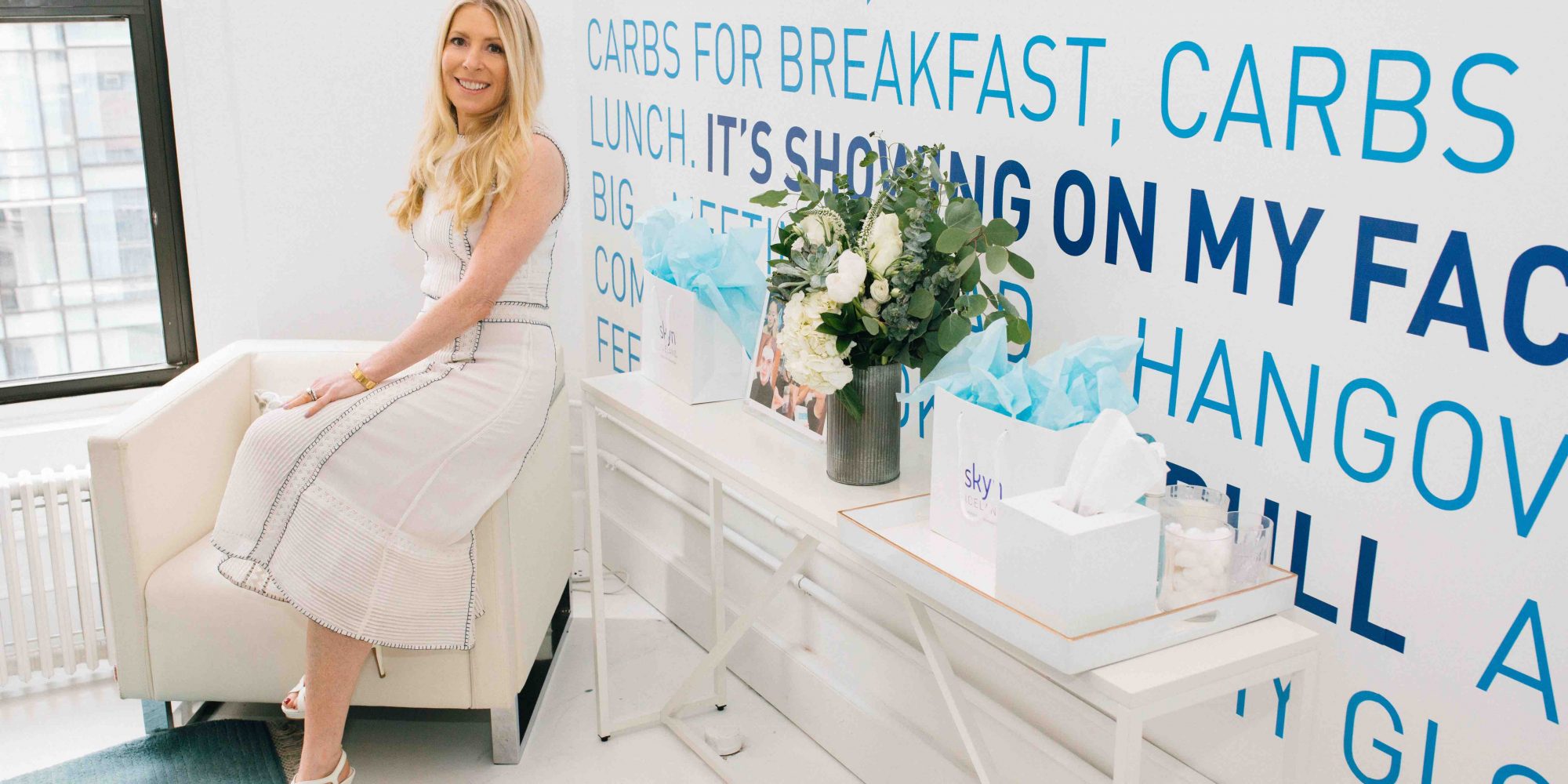 Skyn Iceland Overcame A Recession And Sephora Exit To Reach $20M In Retail Sales And Counting
Sarah Kugelman has a knack for spotting beauty trends before they emerge. When she created the website Gloss.com in 1999, Amazon had barely budged beyond books. Far in advance of self-care being a ubiquitous buzzword, she foresaw that the relationship between skincare and stress would be integral to the beauty industry. She even named her brand Skyn Iceland prior to Iceland becoming a favorite tourist destination of Instagramming millennials. But prescience has disadvantages. Sixteen-year-old Skyn Iceland's clean beauty positioning was largely ignored at first, its Hydro Cool Firming Eye Gels weren't widely understood until they became social media staples, and it's focus on building a business for the long haul has been spurned by investors as flashy beauty unicorns rake in their dollars.
A strong company, though, doesn't go unsung forever. Skyn Iceland has reached $20 million in gross retail sales and is projected to grow 37% this year after registering double-digit year-end comp hikes at its retail partners (Ulta Beauty was up 40%, Mecca 66%, Sephora Canada 92%, Dermstore 35%, Cult Beauty 80% and Amazon Luxury 25%). "People have told me it's impossible to get to the level of sales we are at without investment, but we've done it," says Kugelman. "I think, in the future, with a partner who could infuse capital in the business, we could really explode."
Beauty Independent chatted with the entrepreneur about Skyn Iceland pursuing capital, tweaking its bestselling Eye Gels, weathering the Great Recession, an exit from Sephora and a manufacturer going belly up, and the time she hired people to fill the room for a pitch meeting with Ulta (spoiler alert: the trick, coupled with her brand's high-performance products, worked).
How did you get into the beauty industry?
I was always a huge beauty junkie and obsessed with my skin. Even when I was a teenager, I used millions of products and spent hours examining my skin. It was destined to be. Ultimately, I went to business school and, when I went to business school, I was looking at fashion and beauty. The placement office was perplexed as to why I wanted to waste my MBA in the beauty industry, but it was my passion, so I figured out my way there. My first job was working for L'Oréal. I was an assistant brand manager, and I worked in skincare. After L'Oréal, I took a job with Bath & Body Works, and I was based in Columbus, Ohio. I was born and bred in New York City, so that was definitely a big change for me but, as a marketing person, it was interesting because I realized that women didn't have the same access to beauty in Columbus, Ohio that they had in New York and L.A. This was in 1994. The internet was just starting to come to fruition, and people were talking about it. Some were saying, "You know everyone will do their banking online someday," and other people laughed about it, but I thought, "If you can talk about beauty online and buy it online, that is going to really revolutionize beauty." I wrote a business plan for Gloss.com while I was living in Columbus, Ohio.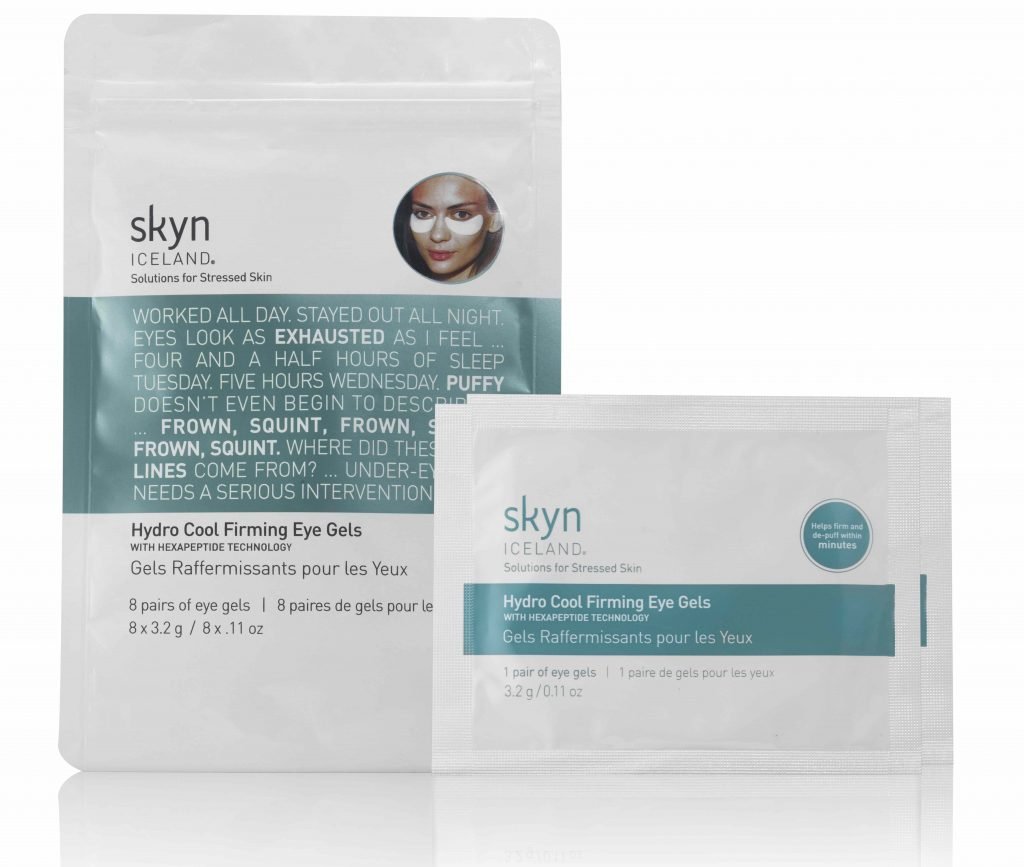 What would you think if you were to look back at the business plan for Gloss.com?
If I was looking at it today, I would be surprised that I was able to see what was coming so far in advance. It was hard back then because the technology was not where my vision was. I saw it as an online store that was almost three-dimensional, where you would walk around, pick things up off the shelf and buy them. There were other hurdles I had to overcome in addition to the technology. It was hard to convince people to sell online. A lot of the luxury brands felt that going online would destroy their image.
Gloss.com was sold to Estée Lauder in 2000. What was it like to have it acquired?
It was really crazy. One day, I was sitting at my desk at Banana Republic, which was my last corporate job before starting Gloss.com and, the next day, I was CEO of a company, and I was in Los Angeles meeting with celebrities and flying to New York for meetings with investors. It was an incredible experience, but it was very, very fast. It was about a year from beginning to end. I felt excited about the exit because it was an amazing exit, but I also felt frustrated that I didn't get to realize my vision for the company. Estée Lauder tested and evolved the business until 2007.
What happened after the sale?
I was at Estée Lauder for a couple of years as part of my agreement and, quite honestly, I really didn't think about doing another business. I was exhausted and drained from the whole experience. At the time, I didn't think of myself as a serial entrepreneur, although I definitely am. After three years at Estée Lauder, I was completely ready to leave and start another venture. I realized I wasn't really a corporate person. My thing is coming up with ideas, seeing trends and visualizing businesses. One of the positives that came out of the experience of being exhausted and stressed out was that it helped inspire my next business. I became very interested in the whole study and practice of health and wellness. I was living in California before, where I started doing yoga and eating organically. I felt it would not only be fun to start a business that would allow me to continue that journey, but that it was a huge trend in the marketplace. People were stressed and would only get more stressed, and they were looking for solutions. I decided to leave Estée Lauder, and spend a year and a half researching the connection between stress and skin.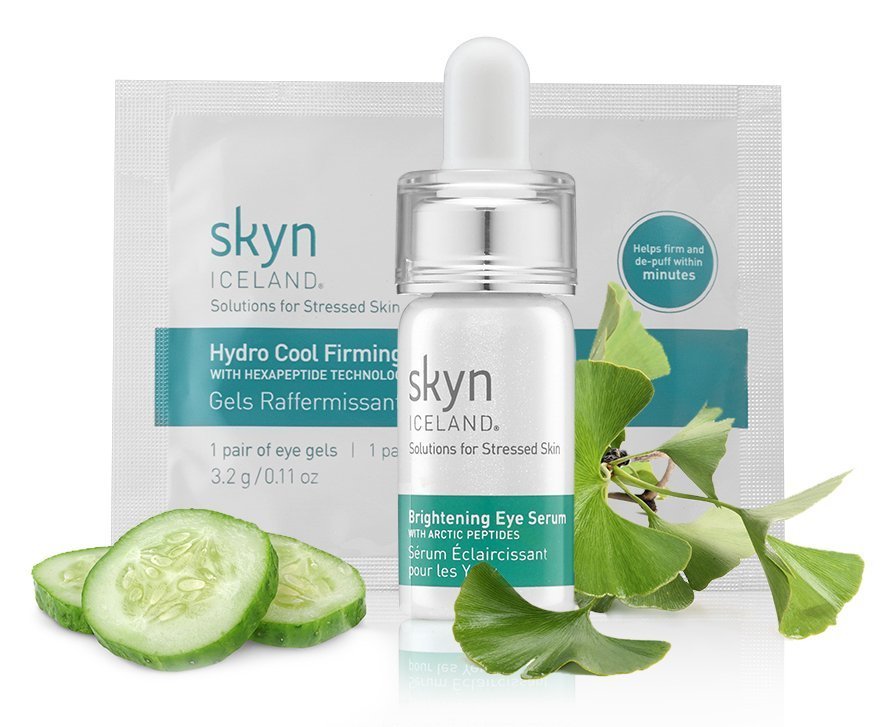 How did Skyn Iceland rise out of that?
Sometime around 2003, 2004 was when it all started to gel. I was interacting with dermatologists, cardiologists and nutritionists, and I was talking to them about how stress affects us. I worked with a dermatologist who had a lot of access to research, and I partnered with the American Institute of Stress. We came up with five symptoms of stressed skin: accelerated aging, adult acne, dullness, dehydration and irritation. Once we categorized the symptoms of stressed skin, then I started developing products that addressed those symptoms. During that time, I went to Iceland with my sister. I became completely enamored with Iceland. It's so clean, beautiful and natural. It epitomized what I was trying to do with Skyn Iceland. Skyn is an Icelandic word that means "senses." I ended up sourcing Icelandic glacial water for the products, and that's really how it all started.
When did the brand launch at retail and with what?
I launched in January 2005 at Henri Bendel, and we had seven products in the line. I had a cleanser, lotion, face mist, night cream, eye cream, mask and ingestible, which was an oral spray. The positioning was definitely prestige, but it was accessible. I was looking at Clinique as a comparison, which was the entry point into prestige. The price point initially was $15 to $75. That's pretty much where we are today as well.
What made your brand stand out in the marketplace?
There was no brand at that time in skincare that was really lifestyle-oriented. There was Aveda and Origins that had a little bit of that vernacular, but were based on a natural ingredient story. I felt there was really room in the marketplace for a brand that had personality, that was visually compelling and that had color. You would walk up to the skincare wall, and everything was white, clinical and cold. Beauty is a very emotional category, and you want to be in the store and get excited. I felt that was really missing in skincare. I wanted to create a serious line that had high-performing products, but also something that elicited emotion, had a sense of humor and was sexy.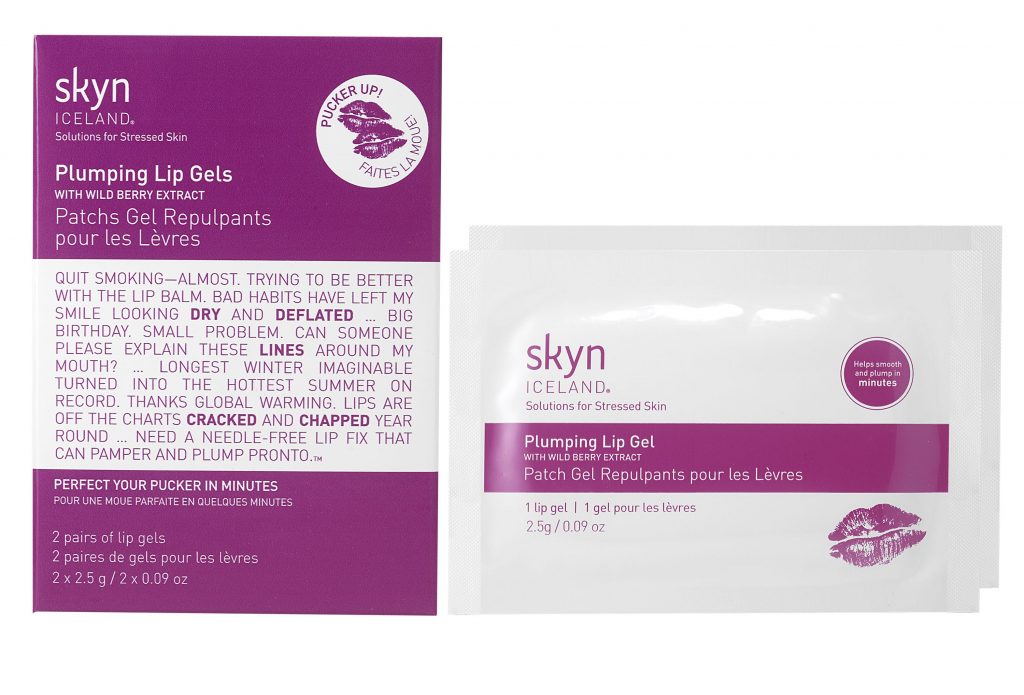 How did you fund Skyn Iceland?
I had a business partner when I started Gloss.com and that didn't end up being a great experience for me. When I started Skyn Iceland, I didn't want partners. My husband at the time and I funded business. Shortly thereafter, I raised a series A round of financing from friends and family.
What was your distribution strategy to start?
I had a relationship with Sephora, and my goal was to launch at Sephora because I felt like they were very much in line with not only my brand positioning, but they supported indie brands and founders. They were prestige, and they were on the forward-thinking end of what was going on in beauty retailing. I didn't see my brand being at department stores. I pitched to Henri Bendel, Barneys and Sephora. Henri Bendel ended up launching us, but, shortly after that, we launched in Sephora very under the radar in 10 stores. The next thing I knew, we were in 30 stores, then 50, then 80 and, then, 150. Two years in, we went to all stores, which was about 250 at that time.
How did your business develop after its initial distribution push?
Like many entrepreneurial businesses, we have had a lot of stops and starts. We grew very quickly the first couple of years. In 2007, we won the CEW Indie Beauty Brand Award. Certainly, being an all-store brand at Sephora was a major milestone for me. We launched internationally during that time. I had my first child during all of that. Personally and professionally, there was a lot going on.
When the market crashed in 2009, that was a major setback for us. A lot of the businesses that we launched with closed. It was really scary, and it was definitely about crisis management for a couple of years. I relaunched the brand in 2012 and, since then, some of the major milestones have been launching in Ulta, launching in Sephora Canada, launching in Mecca in Australia, and launching in Asia. Our Eye Gels, a cult item that's become the gold standard in the category, have been featured on the "Today" show, and we now have a long list of celebrities that have used the product. A couple of weeks ago, Lady Gaga posted wearing our Eye Gels, and that was definitely a #pinchme moment.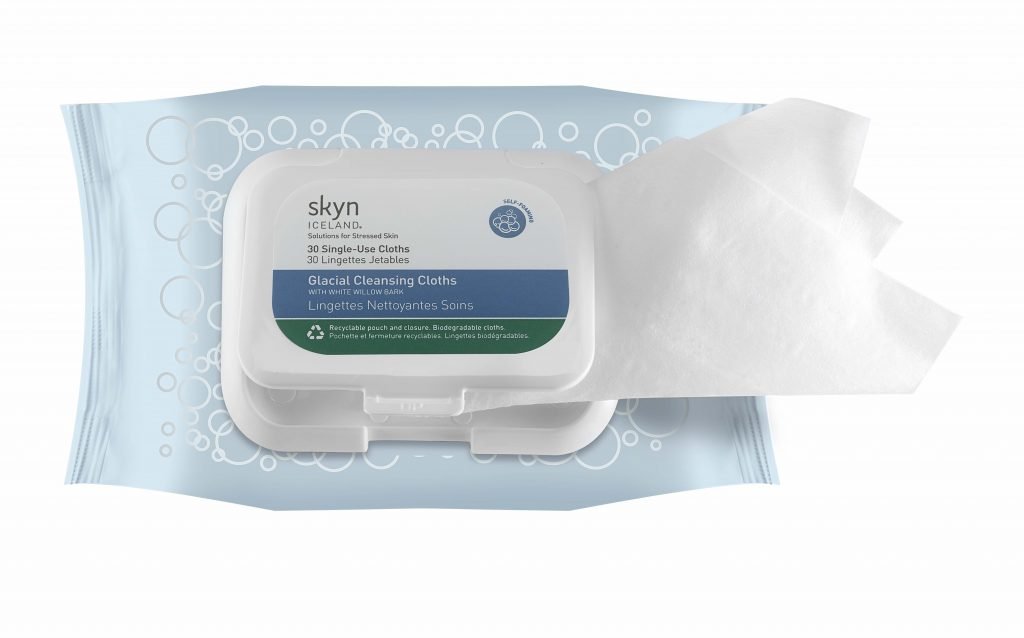 What did you do with a relaunch?
I had spent a couple of years building the brand internationally, and we ended up with only minimal distribution in the U.S. In 2012, we launched in the U.K. and spent time building that business, and I spent time building our business in Canada. In 2015, I relaunched in the U.S, with different products in the line, revised packaging, and different visual communication and verbal communication that really gave a hierarchy to the brand. It was about de-stressing and Iceland was the support for that. During that relaunch, we also started focusing much more on clean messaging. That was something I had always been committed to, but we never really focused on it, and we were missing the boat on that. We started talking more about being vegan and clean, and that's become a huge part of our platform.
Did you expect the Hydro Cool Firming Eye Gels to be a bestseller?
Not at all. Our eye cream was really successful. It was one of the initial seven products, and it was one of the top eye creams at Sephora. I was just looking to extend within eye, and I launched the Eye Gels to piggyback on the success of the eye cream. Never would I have anticipated that the Eye Gels would surpass the eye cream. At the beginning, we had the wrong packaging and price point, and we were too early for the market. People were like, "Why do I need this? Why should I put an extra step into my routine?" The customer was very resistant and slow to adopt that product.
In 2009 or 2010, I got a call from a producer on "The Doctors." She had been in Sephora, and someone had recommended the product. She loved it, and she really wanted to feature it on the show. It ended up being featured on the show and, soon after, it was on the "Today" show. That was when the product really started taking off. At the same time, it was repackaged and repriced. That helped catapult it into the stratosphere. We used to have six in a box at $45 and, then, we put eight in a Mylar bag for $35. Obviously, social media is very visual, and the product was very visual, so it dovetailed nicely with social media.
What was the worst day at your business?
There have been a lot of those. Two really bad ones are tied for first. One was the day that Sephora told us they were going to exit us. They were 80% of my business at the time. That was a bad day, and the other really bad day was when I had one manufacturer manufacturing all my products, and they went Chapter 11. Luckily, in the Sephora situation, they agreed to work with us over time because they knew that we were small, and they could bankrupt my company by just pulling out of the relationship in a short time. They did it over a period of two years, and that helped us restructure the business and figure out how we were going to survive without them. We had to figure out how to grow the business internationally before coming back to the U.S.
With my manufacturer that went Chapter 11, I had formulated my products with another manufacturer, and they had gotten purchased, and they weren't really working with small brands. They helped us transition to the manufacturer that declared Chapter 11, but I went back to my earlier manufacturer and said, "I know you don't work with small brands, but can you help me?" They did, and we've been with them ever since. When my manufacturer went Chapter 11, all of our packaging was there and our paper formulas were there. The sheriff had locked the doors. It just so happened that my ex-husband had babysat for the landlord's son, and my lawyer called the landlord and said, "A client of mine is at your facility, and they have this connection with you." He was like, "You have 24 hours to get your shit out of this building." We rented a truck and physically loaded all our stuff onto it and drove out of there. These are the crazy things that happen in the life of an entrepreneur.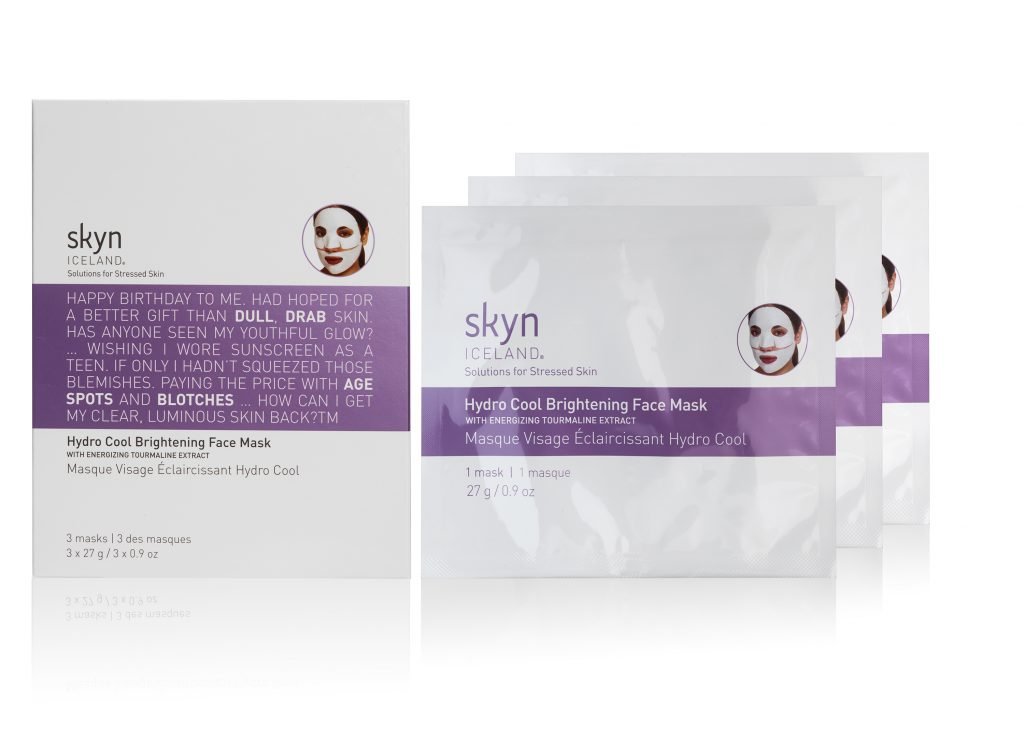 What was the best day at your business?
The best day was when I flew to Chicago for a meeting with Ulta, and they called the meeting with 20 people on their side and told us they were going to roll us out to 600 stores. That was in the spring of 2015. I went there in 2014 to pitch the brand. I had been knocking on the door for years and years and years, and getting no answer or getting, "We are not interested. We are not adding more brands or expanding into skincare." And, one day, we pitched them again, and they said, "OK, come out and see us." I spent weeks preparing for that. I had a very small team at the time. I think we had one or two other people, and I hired two people to go with me to the meeting to make it seem like we had more people. We just really knocked it out of the park. We got them really excited about the concept, and it turned out the buyer at that time had a sister who started using Skyn Iceland and loved it. She said to her sister, the buyer, "You really should look at this brand." The buyer said to us, "I don't meet with a lot of brands because I know, once I meet with the founder, I will get excited about a brand, but I really want to get excited from seeing it on the shelf."
What growth opportunities do you see for Skyn Iceland?
I see a lot of different ways to grow: potentially going into new categories, expanding our international footprint and going deeper in the U.S. Our digital business also has tremendous opportunity, and we are just scratching the surface right now. [Online sales account for one-third of Skyn Iceland's business.] We have had six years of really steady growth. The only thing holding us back right now is capital. We have never had private equity or VC investment. I pinch myself a little bit because I always wanted to get the brand to get a certain level, and we are at that level right now. We are around $20 million in sales at retail right now. Some days, I can't believe it.
You believe investment could supercharge the brand. What do you hear from investors?
On the positive end, clean skincare is very hot right now, so I think they are interested in talking to us a lot because we are in the clean skincare space. On the negative side, I get, "You guys have been around 15 years. How come you have been around so long?" That's by virtue of our strategy. Our strategy was never to start with venture capital. That has been the strategy of a lot of brands in the last five years, but that wasn't what our brand did. That has worked against us even though it's a good thing if you are around for a long time and growing consistently. In today's market, that can work against you.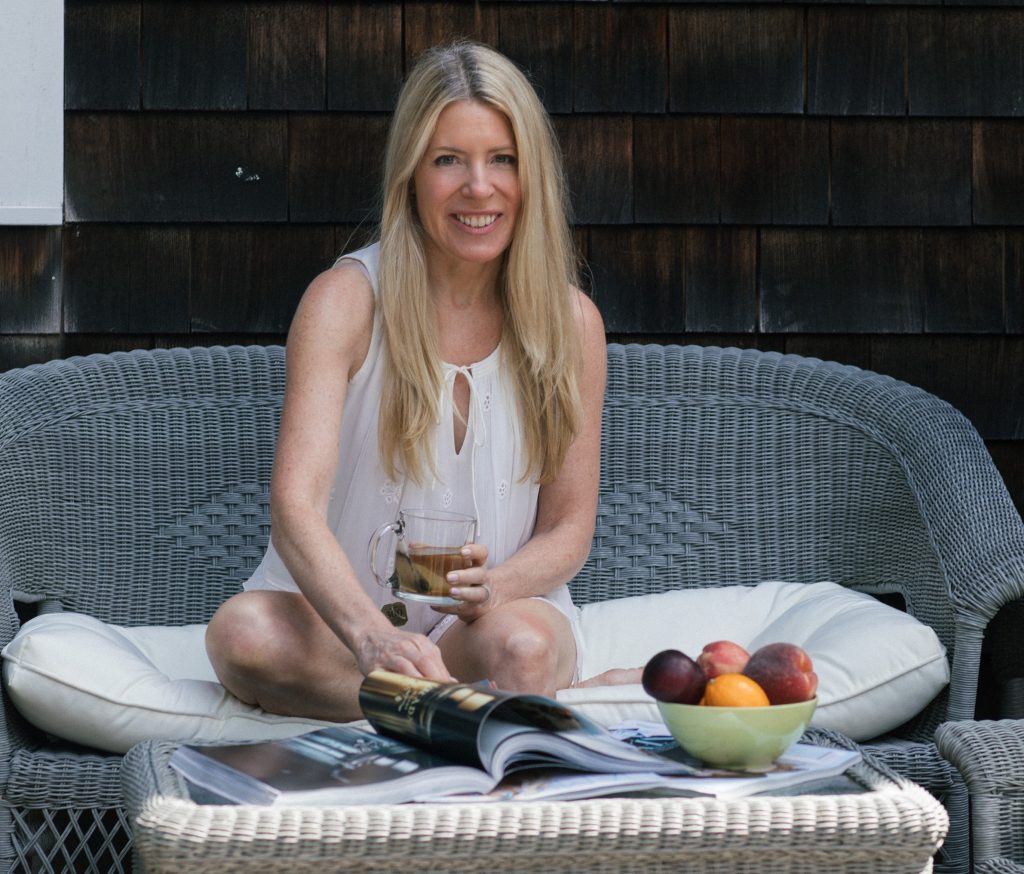 The brand has been around 16 years. Where do you hope it will be 16 years from now?
I hope that a big strategic will own us at that point, and we will be half-billion or billion-dollar brand. That's my dream.