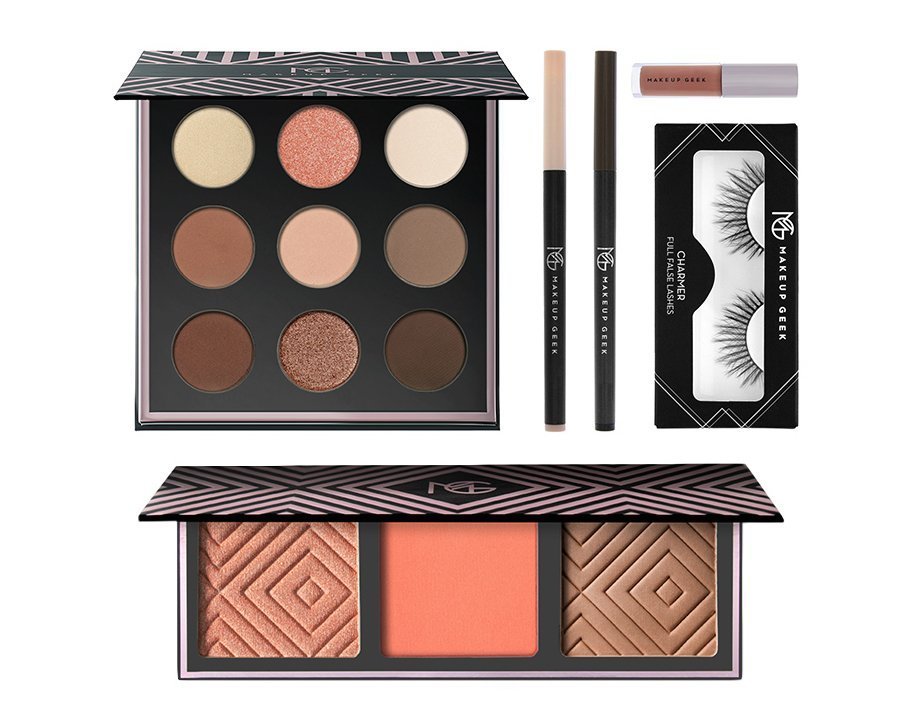 How Social Media-Fueled Brand Makeup Geek Is Setting Itself Up To Succeed In An Era Of Diminished Influencer Marketing ROI
When Makeup Geek founder Marlena Stell started producing makeup tutorials for YouTube more than a decade ago, she had little idea of the impact social media would have on the beauty industry. It catapulted brands like hers, transformed beauty marketing, and provided a mechanism for consumers to communicate directly with companies. Makeup Geek has tapped influencer partnerships, solicited customer feedback and expanded its social media reach to several million followers to lift annual sales to over $22 million. "I love getting my audience involved," says Stell. "It's been a huge aspect of growing the company."
Now, the dynamics of social media are shifting rapidly, and beauty brands are being forced to reconsider their digital strategies as influencer sponsorship costs increase and visibility on social media platforms decreases. "With the ROI not being very good, everyone is scrambling to figure out how to market," says Stell. "We don't want to go back to magazine and television advertising, that doesn't work. Trying to predict what's going to happen in the next couple of years is very frightening." Beauty Independent talked to her about efforts to build Makeup Geek offline for the uncertain future, including at Target and possibly with its own stores, extend her business to multiple brands, create products suited to the ascendance of skincare, evolve her role internally and externally on YouTube, and commit to causes bigger than cosmetics.
How did your brand begin?
It was born out of social media. I was a music teacher for many years and, in 2008, I started to put my makeup tips on YouTube. It was a hobby. I just loved makeup. I decided that I loved it so much that I quit teaching in 2010 to focus on makeup. I launched the brand in 2011. At the time, there was a huge gap between drugstore and high-end makeup. There wasn't anything that was really high quality that still had an affordable price point. I started my brand with eyeshadows because that's what I was really passionate about. It was made in the U.S., had high quality and wasn't super expensive like the luxury brands.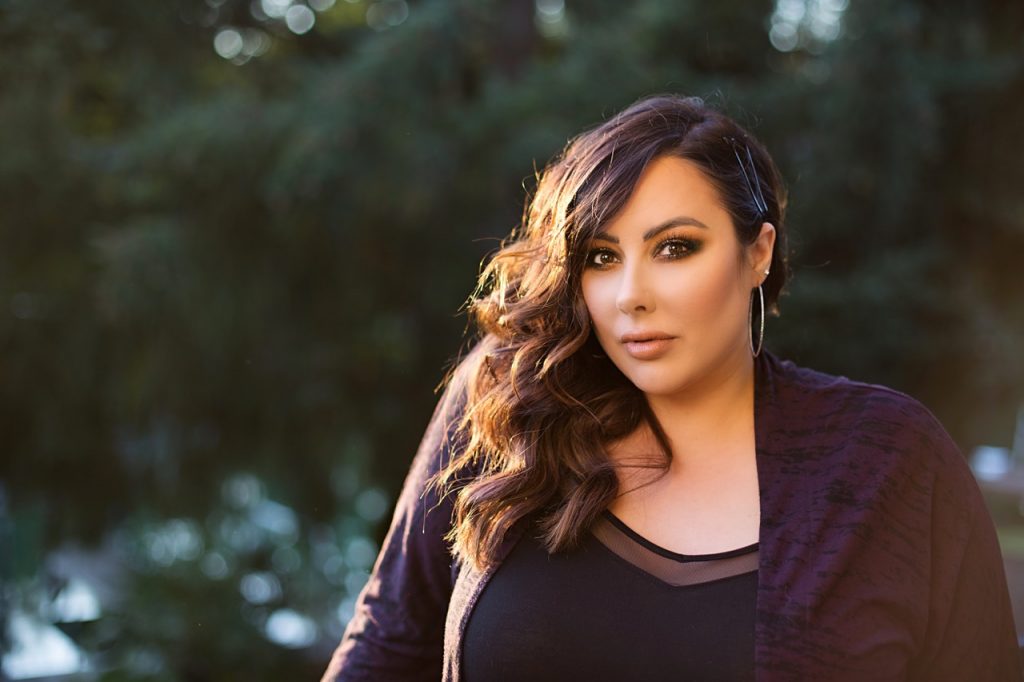 Did you see it as just selling digitally?
I had no idea it was going to be what it became. I just wanted to have something to sell to my audience. I was spending so much time promoting other brands, and I wasn't able to financially survive off of that. I wanted to create products to make myself financially secure and be able to showcase them to my audience in videos.
I knew the audience was there because I was teaching them how to use makeup in videos. It was an easy transition to sales because I could demonstrate the products I was making. I was able to feature the products I made and show how to use them. That automatically brought in sales. I did things backward from a traditional brand. I built an audience first and, then, started to sell product as opposed to building an audience as you go.
I started with eyeshadows because I love color. I obsess over different colors. At the time, the only brands doing eyeshadow pans were MAC and Make Up For Ever. No one was doing them with lower price points. I reached out to several labs, and I got kicked out by some, but I was very persistent. It took two years of driving all over the country with my mom to finally find a factory that would work with me.
When did the brand start to gain traction?
It was by 2012. Influencers started using the products and, because they started their YouTube channels shortly after I did, I would mention several of them. We were one of the first brands—Sigma was another one—to offer an affiliate program. I wanted to make sure the influencers could make a living.
At what point did retailers reach out to you to carry Makeup Geek?
We had several retailers reach out to us in 2016. We had Sephora, Ulta, Old Navy, Forever 21, Urban Outfitters and Target reach out to us. With our profit margins being much smaller than larger companies, it was difficult to make happen. We could have raised prices or cut quality, but that wasn't something I wanted to do. When Target reached out to us, I felt it was a great fit because it had a similar audience to ours looking for mid-level price points. It's known for having a good selection of products with good quality, and I like what they stand for. One of the reasons they wanted to work with us was because of our focus on inclusivity.
Personally, I've always been a huge Target fan. I have a quick story to share. When I launched the Makeup Geek brand, it was in November of 2011, and that was the month my dad passed away. I lived in a small town in Michigan at the time, and Target was my safe haven. When he passed, I was actually in Target, and I've always had an emotional attachment to it. It's a very positive place for me to be. Part of the reason I wanted to start with Target is I already loved it.
What was it like to have your brand enter Target?
It was pretty intimidating, especially with it being such a massive retailer. We started with Target last year as part of a pilot program they did where we were one of eight indie brands that went in, and we sold out of products online within a couple of days. We went into stores this year, and we are in almost 400 stores. They've let us know we will be expanding to 200 more stores by the end of this year. In Target, we have small quads and little eyeshadow palettes—that's new for us, we usually sell singles on our site—and we have the face collection with brushes, bronzers, highlighters, lip products, brow pencils and false lashes. In total, we have over 300 SKUs, and our single eyeshadows are our bestsellers. Our foiled eyeshadows do really well because they have a unique formula.
My main goal for being in Target was to get the products in the hands of people in person, especially those not comfortable buying online. It definitely made us seem more legitimate, and it gives us substance. Before, I think people thought, "Oh, it's a social media brand that will come and go," but, to be in Target, it gives us depth, and it makes us more accessible to people.
How are you driving sales to both Target and Makeup Geek's channels?
We use similar strategies for both. Social media is definitely our strong point, and we use that as a basis to get people to go to the store and check out what we are selling. Now, we are focusing more energy on paid advertising on Instagram, Facebook and Google. We didn't used to do that as much. We relied mostly on influencers and YouTube videos, but we have diversified quite a bit. Half of our budget goes to traditional social media and the other half goes to paid advertising.
We are focusing on paid advertising because the influencer world has become saturated and the ROI isn't as strong as when we do paid advertising. When we do paid ads, we see a 12 to one return. Usually, if we spend $1,000 on ads, we will see $12,000 in sales. When we go the traditional route of [influencer marketing with] Instagram and YouTube posting, the ROI isn't as strong. It's still a great way to market, but we don't depend on its solely because we need that ROI.
When did the ROI of influencer marketing dip?
The ROI was better up until 2016. After 2016, it started to take a pretty good dive, and there are many reasons that could be. One is the oversaturation. Also, the consumer started to realize that influencers weren't as organic as they used to be, and they were being paid to talk about products. They are less likely than they were to buy a concealer, for example, just because an influencer raves about it. In the back of their minds, they are thinking, "It's a commercial. It's no different from a commercial on TV where Halle Berry is saying she loves a product." The promise [of the ROI] is higher than what brands are getting, and that's why there's a bit of conflict now between brands and influencers.
Do you think the current influencer marketing ROI dynamics could change?
If the overall community of influencers went back to being more organic, it would help some. I don't think it could completely go back to how it was before 2016. If the pay per post was more in line with what a company was making, everyone would be happier. The rates have become so inflated that the ROI makes it not a good investment. If the rates were to come down to reflect the sales that are actually happening for a company, the ROI would be better.
What are your thoughts on TikTok?
I'm watching it closely. I've seen the rise of TikTok, but it's tricky for us because you never know which [social media platform] sticks, which ones don't and which ones resonate with our audience. When Snapchat took off, I tried to be involved in it, but it didn't translate at all because its audience was younger than our audience. We always try to get an account started and post on each platform, but we have to wait a good year to see if the platform is good for us, and if it's worth investing time to have content on it. For us, the best ones have been Instagram and YouTube. I think TikTok is similar to Snapchat, where people see our products, but it's not necessarily a sales-driven platform. It's hard to convert people watching TikTok videos into people buying products. It's good for us to get in the hands of people that do these videos, but we aren't expecting sales from it.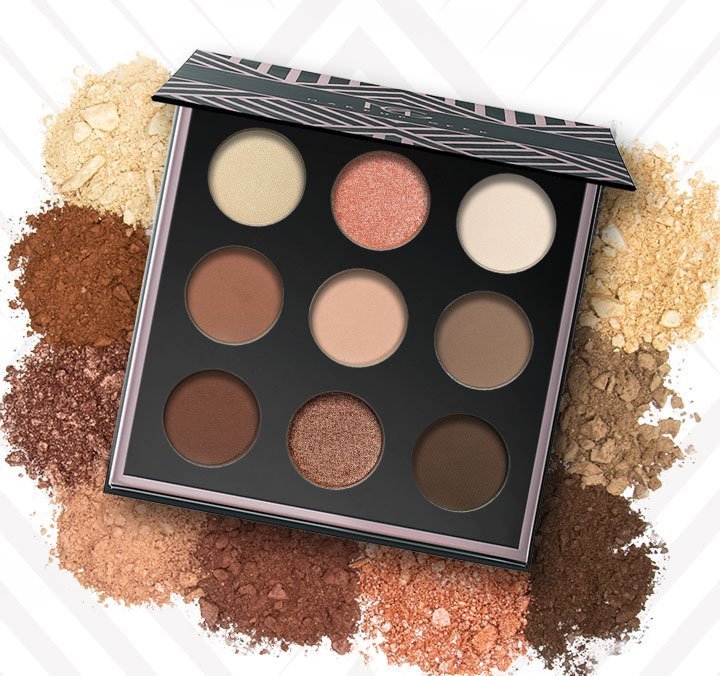 How has your personal approach to social media changed?
It's changed a lot this year. I decided to not do videos anymore as an influencer because the climate on YouTube has changed dramatically since I started 11 years ago. Obviously, it's still a great platform, but the videos that are popular now are the more dramatic ones, not the educational ones. It's not about makeup education as much. Tutorials don't do as well because everyone has seen them and are a bit tired of them. I've decided to use YouTube to announce launches and keep everyone updated on the company, but not to provide educational content.
What's the growth of Makeup Geek been like?
Our growth has changed in the last couple of years because it's not just coming from direct-to-consumer, and we are seeing our revenue come from international wholesalers as well as Target. Our revenue is split 70%/30% with 70% coming from direct-to-consumer, and the rest coming from retail and international wholesalers. We used to be 100% direct-to-consumer through our website. About 40% of our sales come from international, whether people are buying directly from our site or through others. We are in the U.K., Australia, Europe and Canada. In the U.K., we work with Beauty Bay and, in other countries, people buy directly from us, and we ship to them direct-to-consumer.
I definitely see us becoming more retail-driven because I think, with the massive shift in social media, I want to diversify as much as I can to prepare for future changes. I think that some of the audience is going back to buying in stores such as Target. They are already buying their baby wipes and toilet paper there, and are throwing their makeup in their cart as well. We are hoping to expand to other retailers in the future. My guess is that, long term, half of our revenue will be through direct-to-consumer and half through retail.
Where do you see opportunities for the brand at retail?
I definitely don't want to do drugstores because I feel that Makeup Geek is not a mass brand. It's masstige. It's at the mid-level, where it's not as high end as prestige as far as the price points, but it's high end in terms of the quality. If I were to pick the next retailer, I would do an Ulta or I would do our own stores in various cities. They would be hubs for our different companies. I'd have Makeup Geek, [clothing brand] Marste and Adelina Jewelry. I had a miscarriage last year, and we were going to name the baby Adelina, so it's in honor of her.
Why do you believe color cosmetics sales are slowing?
Trends always come and go. What I've noticed is that, whatever was popular for a few years, what's popular following that is going to be the polar opposite. We are humans and get bored. There was the liquid lip trend for so long and, now, there are tinted lip balms. Because color cosmetics were strong for several years, people are going back to the more natural look where it's all about glowy skin and just a little mascara. If companies are aware of that, they will focus on foundations, concealers and hybrid skincare products. I'm definitely working on those products for 2020 to make sure we stay ahead of the trends.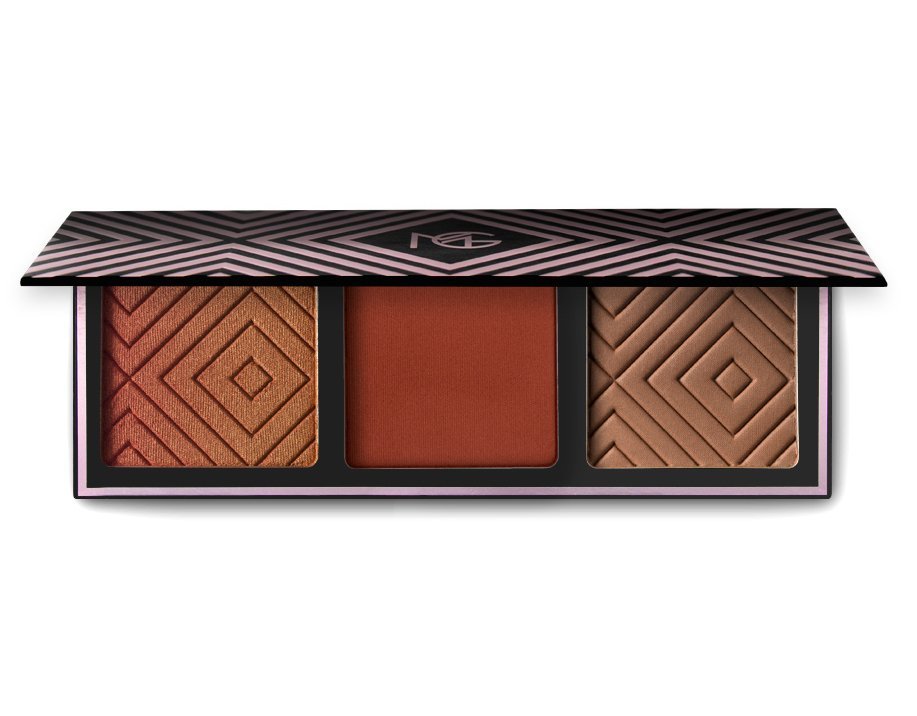 You have been vocal about your commitment to addressing domestic abuse. Do you feel a responsibility to call attention to causes that are important to you?
I feel a personal obligation because I have a platform of 1.5 million people. If you include the company as well, it's over 4 million people. I've made a decision to focus on something bigger than just makeup. I want to use my platform to bring awareness to certain things I've gone through, and domestic abuse is the main one. I'm a college-educated owner of two businesses, and people may not think someone like me could be in an abusive relationship. I never thought I'd be in an abusive relationship, but it happened. I felt that there wasn't enough information out there breaking the stereotypes, and I felt a personal responsibility to do that. Going forward, a percentage of all Makeup Geek sales will go to shelters that help people leaving abusive relationships.
I want to have each business I start to partially fund projects that are close to my heart. For Makeup Geek, it will be focused on domestic abuse. For Marste, I'm trying to figure out what I want to contribute to. My husband and I are starting the jewelry line Adelina, and we are hoping a portion of its sales will help fund child care, foster homes and orphanages in Sri Lanka. I also plan on speaking at conferences about women's empowerment.
How do you split your time between your various businesses?
I have to divide my time very strategically. I know that Mondays, for example, I'm going to focus on Makeup Geek. On Tuesdays, I'm going to focus on Marste. I have built out a great team that handles a lot of the tasks, and that allows me to focus on product development and the creative aspects. I let my team manage the rest. I have 40 people working for me now.
Has Makeup Greek brought on outside funding?
We haven't. We grew from zero to $22 million in sales without a single loan or investor. What I tried to do is grow organically. We are now starting to get lines of credit to help. In a year, I will be ready to bring on investors to grow each of my brands. I want to see if we can get more solid in Target, but the main reason I delayed having investors is because of the vision for the company. I didn't want Makeup Geek to turn into another brand mixed in with everything else at Target and Ulta. I don't want it to become a cookie cutter brand. When I'm certain an investor will keep it unique, I will sign on.
There's a rebrand in the works. When will it be completed?
It's slated for November. The purpose of the rebrand is educational. We will have what we call the matrix system. It's rows of colors that people choose from. We will still have the single eyeshadow pans, but they will be laid out from light to dark. Each row will be a different tone. You will have rows of warm red browns, warm taupes and mauve browns. It makes sure that every color is complete, instead of just making 150 random colors that overwhelm people with selection. For the average customer that doesn't know what to pick, it will be all laid out for them.
I will take a core group of 56 mattes and 56 metallic shades and, out of those core sets of singles, I create hundreds of color combinations that people can choose from. It's less wasteful because you'll be able to take your shadows and create a ton of palettes on your own. There will be a booklet that goes with it, which is pretty much a catalog of the palettes you can create. We will also have different combinations you can buy pre-made. You will be able to buy those with an inspiration gallery of looks already done. It's using the same core group of products, but having different combinations of all the different shades put together.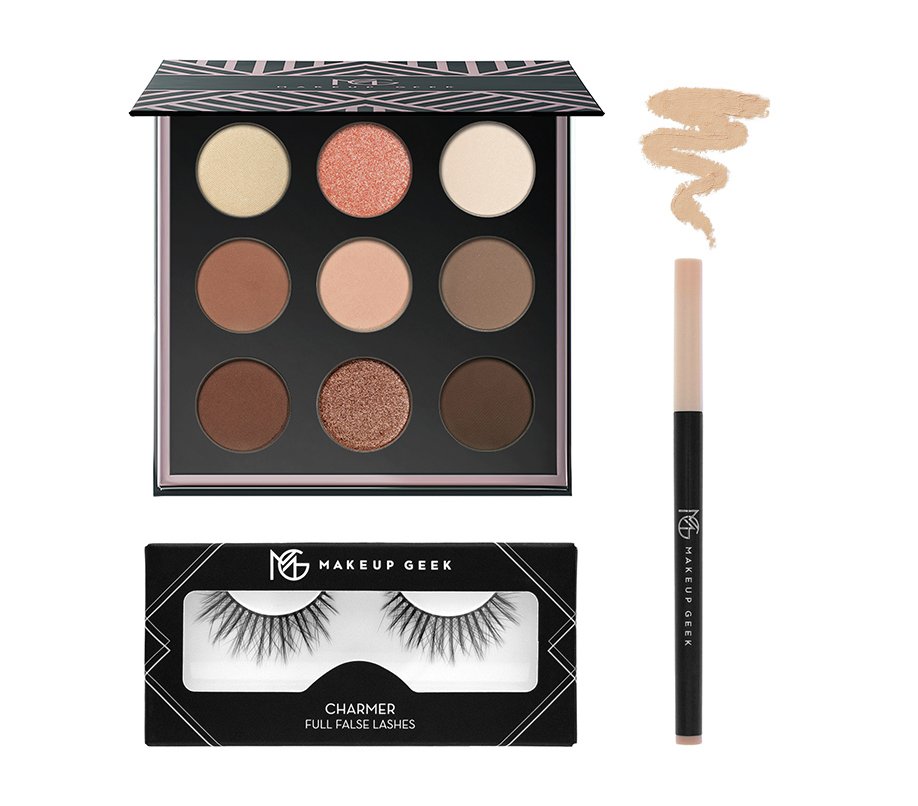 How has your role evolved?
I've been wearing many hats for a long time. Once I'm able to build out a strong executive team, I want to eventually step away from being the CEO and be the creative director. I would like to do overall strategy and not focus on just Makeup Geek, but be the creative visionary for each of my companies.
Where do you think Makeup Geek will be in five to 10 years?
I don't plan on keeping the company forever. Eventually, I will sell it, and I hope it will be in great hands with whoever buys it. I want it to be an international brand accessible to everyone.